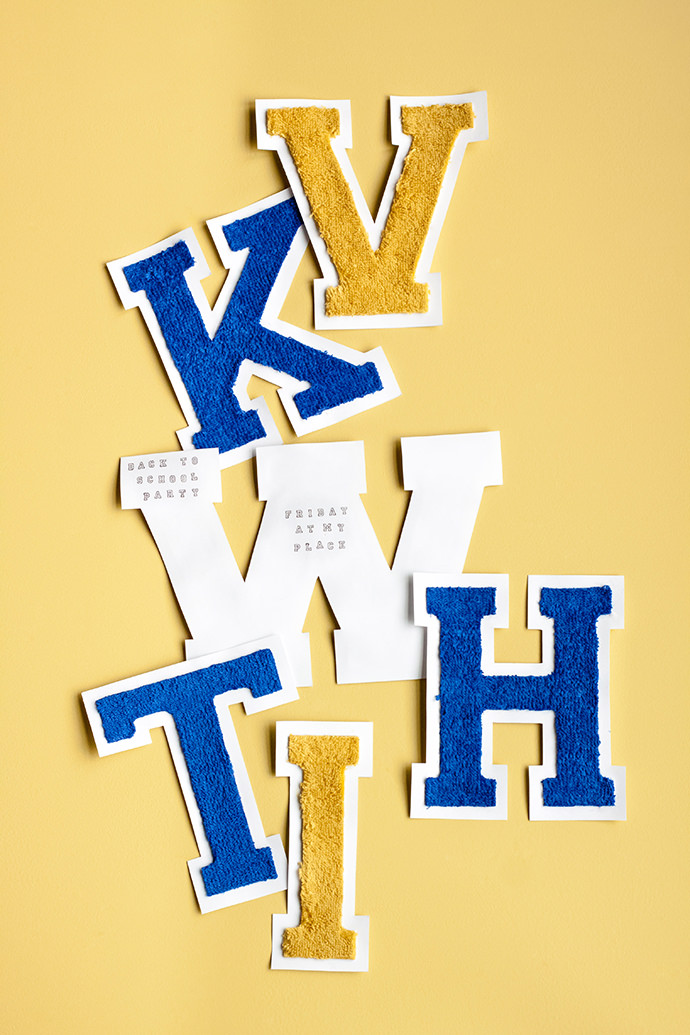 School will be in session soon, and while it may look a little different than last year, a back-to-school celebration is definitely in order! It's more important than ever to stay connected with your peers, and classmates are sure to bond over a little school spirit with these varsity letters.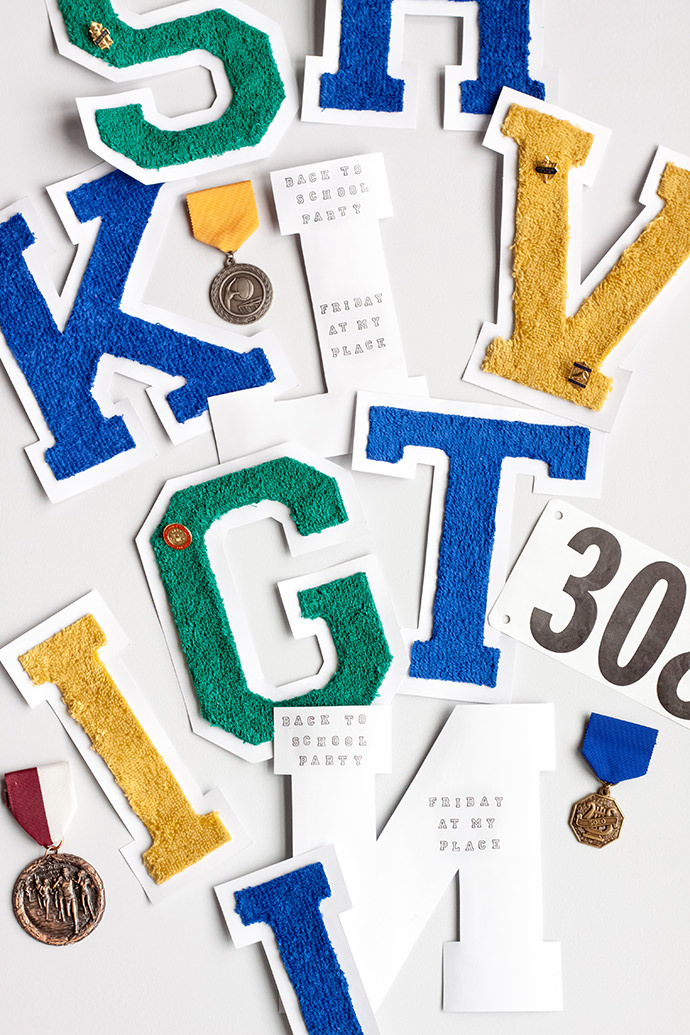 I've been in the middle of a cleaning and purging frenzy since we are spending so much time at home, and the linen closet needed some love. Rather than pitching those old towels, why not recycle them into some varsity letter party invitations? Or just make one to cheer on your favorite soccer or football player! Write a sweet note on the back, and stick it in their locker or lunch. If gathering is not an option right now, then save this idea for a graduation invite or announcement.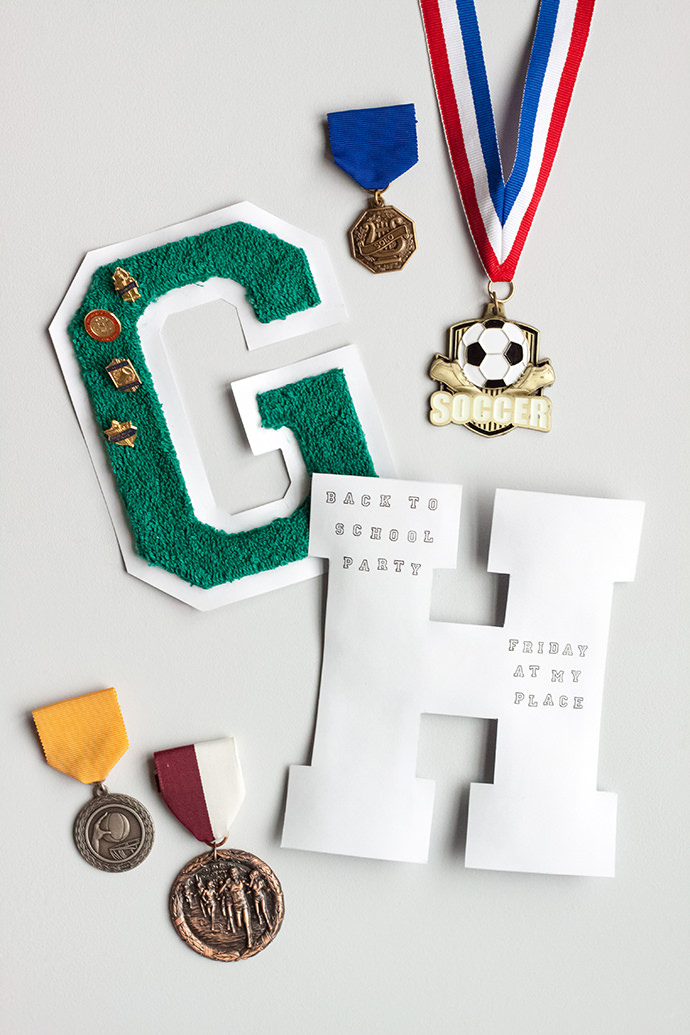 You can grab a towel in your school colors inexpensively to make multiple letters from just one towel. You could also make a complete garland to display at home or in a classroom or use the letters to display any pins you have from school sports or academics. So many options!
Let's get started…

What you need
White cardstock
Cutting machine or printer (not pictured)
Scissors
Towels or washcloths
Pencil
Tacky glue
Alphabet stamps
Ink pad

Step 1
Find and download a "varsity" font with at least two "layers" online. Choose your school letter, and use a cutting machine to create a 6 1/2-inch tall template on white cardstock. If you do not have a cutting machine, you may enlarge the letter in Word and print it out.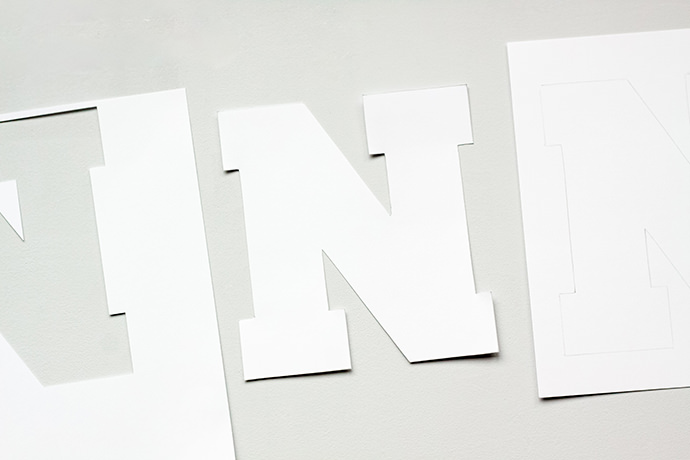 Step 2
Trace the letter onto white cardstock and cut it out. If you are making multiple letters, you may want to use your cutting machine to make each one, because you will need the inner layer for each letter.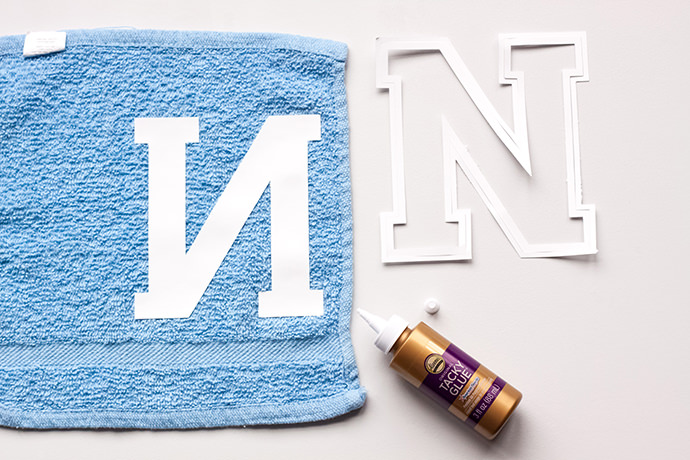 Step 3
Use the "inner" letter from your template, and cover the front of it in tacky glue. Place the letter on the backside of the towel and smooth it out. Allow to dry.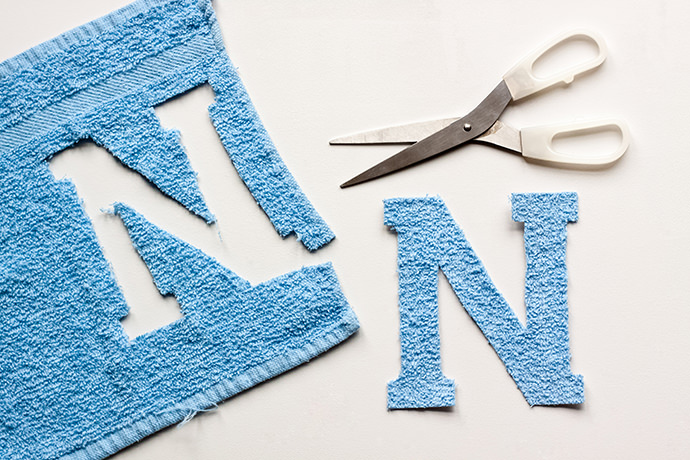 Step 4
Cut around the letter glued onto the towel until the towel is cut into the shape of your varsity letter.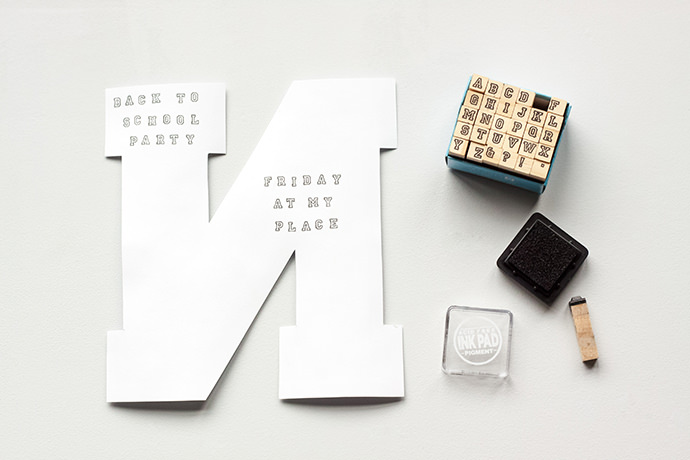 Step 5
Use alphabet stamps to write invitation or announcement details on the back of the plain white cardstock letter, or write an encouraging note to your favorite team player.
Step 6
Glue the "towel letter" onto the front and center of your plain letter so that it has a white border. Place a line of glue along the entire outline of the letter and smear it into the edges, with your finger going with the direction of the terry cloth so the edges are sealed and will not fray. Allow to dry.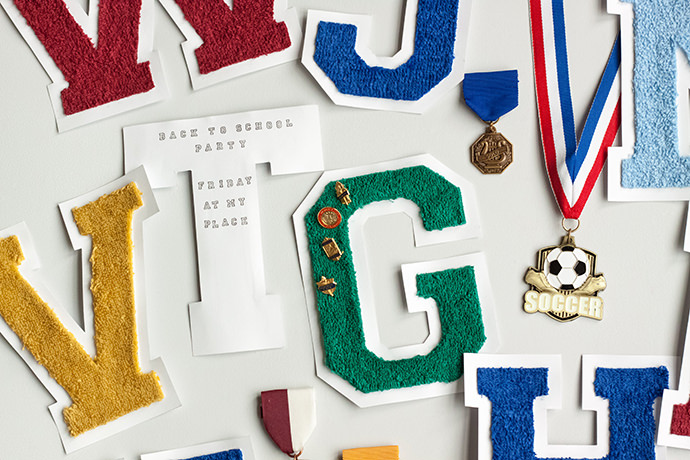 Now pass out your back-to-school party invites and enjoy the celebration!
Looking for more ideas for the ultimate back-to-school celebration? Check out this paper clip garland, pencil shaving garland, Pocky pencils, and these giant pencil shaving cupcake toppers.