This post is sponsored by Nellie's Free Range Eggs.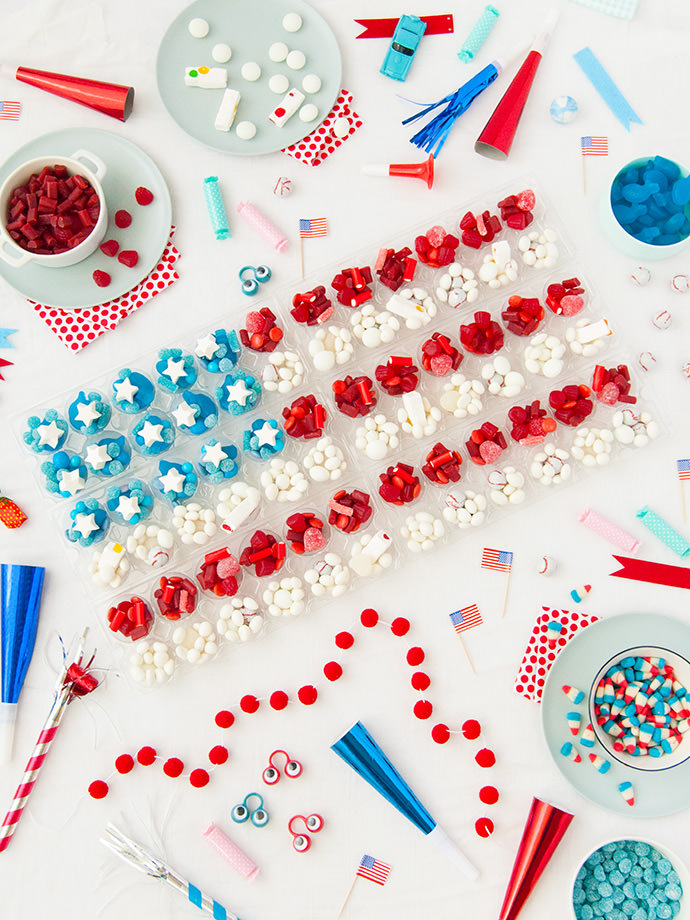 How are you celebrating the Fourth of July this year? Whether you're attending a big neighborhood BBQ or a small family picnic, this flag-inspired candy station is sure to be a hit. The key to making this setup is simple: empty egg cartons! We're thrilled to be sharing another fun DIY project with Nellie's Free Range Eggs, and this time your sweet tooth will thank you.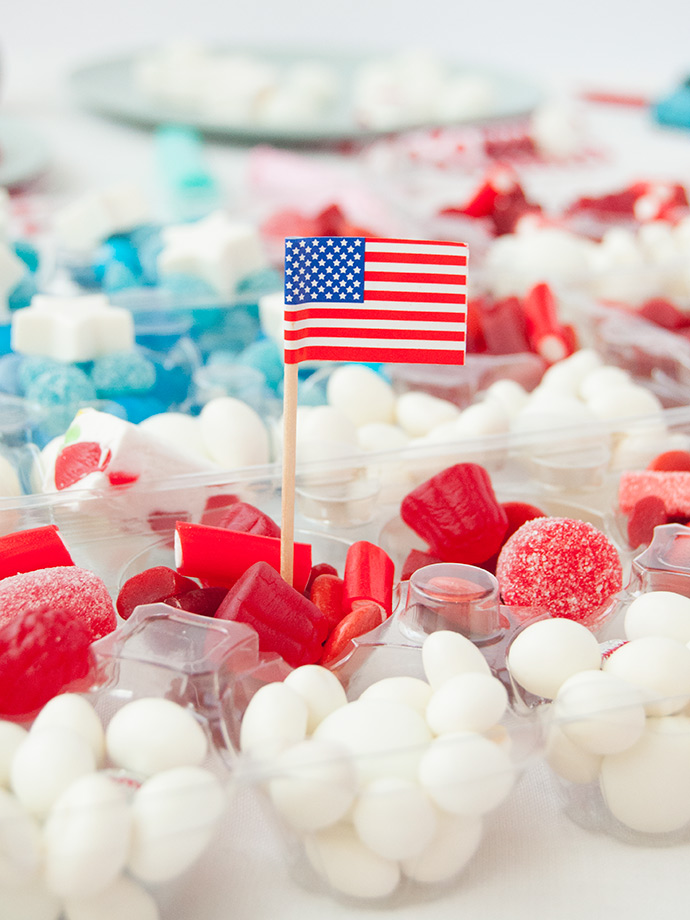 After a quick wash with soapy water, Nellie's Free Range Eggs cartons make the perfect tray for setting up this patriotic treat station. And did you know that these cartons are made of 100% post-consumer recycled plastic and have half the carbon footprint of molded fiber cartons? It's true! And when all the candies have been gobbled up, you can recycle the empty egg cartons again.
If you're a guest at a friend or family member's BBQ, we recommend bringing your red, white, and blue candies in jars and setting up the flag once you arrive. And speaking of jars, when buying candies for this treat, bring some empty jars to your local bulk store. Many bulk stores allow containers to be weighed before filling so that you can avoid single-use plastic bags. Keep reading for even more tips and tricks.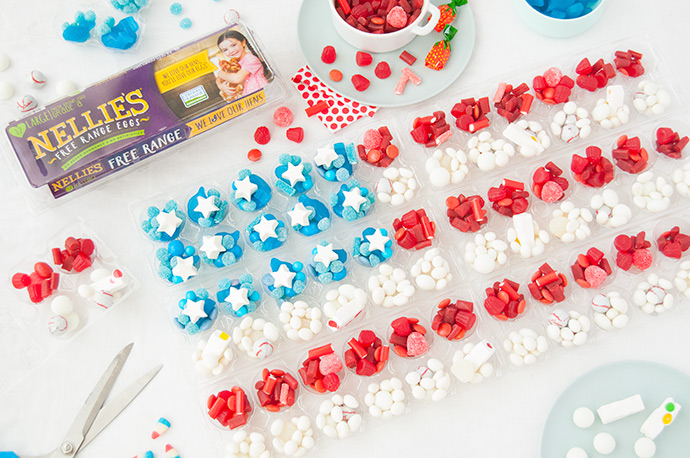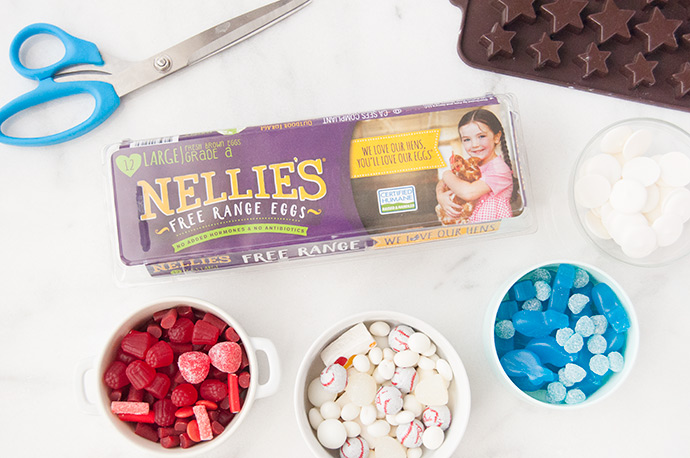 Three empty Nellie's Free Range Egg cartons
Scissors
Star-shaped silicone chocolate mold
White candy melts
Assorted candies in red, white, and blue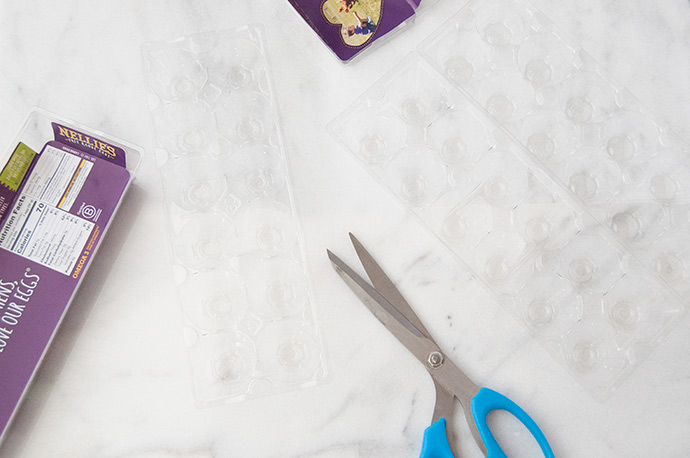 Step 1
Begin by cutting the flat lid segments off of three empty egg cartons and set aside for another project (like this floral garland), or recycle. Leave two of the hinged cartons as is, but cut the third down the center hinge. Hand-wash the egg cartons with soap and water and let dry.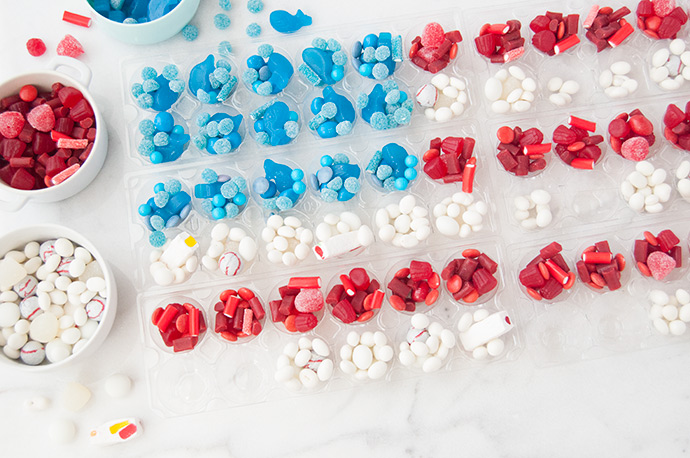 Step 2
Arrange the egg cartons on the table as shown, so that the flag is 6 compartments tall and 12 compartments long. Start by filling the top left 15 compartments (3 compartments by 5) with blue candies, and then fill the remaining rows with alternating red and white treats.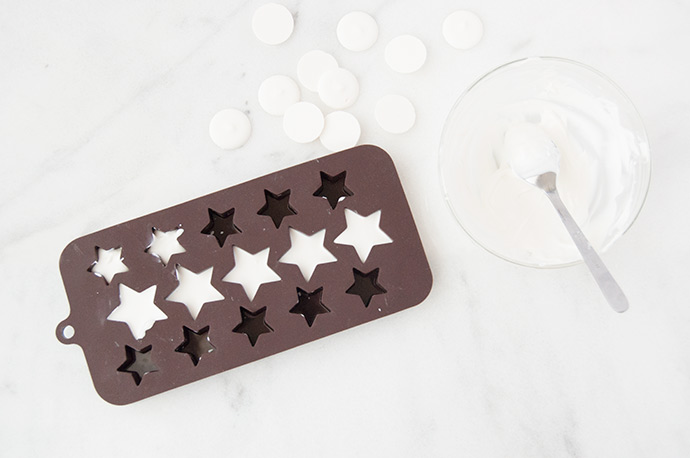 Step 3
To make the stars, melt the white candy melts in the microwave, stirring every 15-30 seconds, until melted and smooth. Fill the chocolate mold and let harden in the fridge.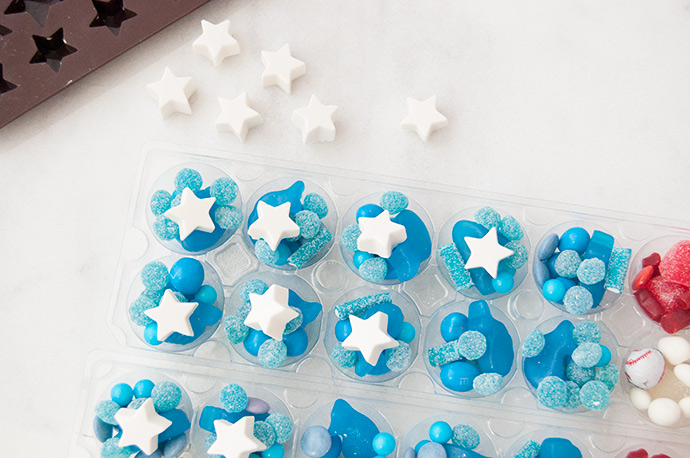 Step 4
Pop the stars out of the mold, and place one on each blue compartment. Your candy station is ready to serve!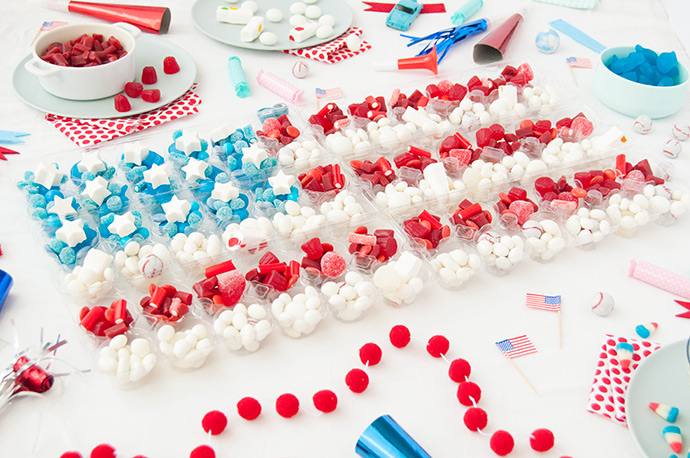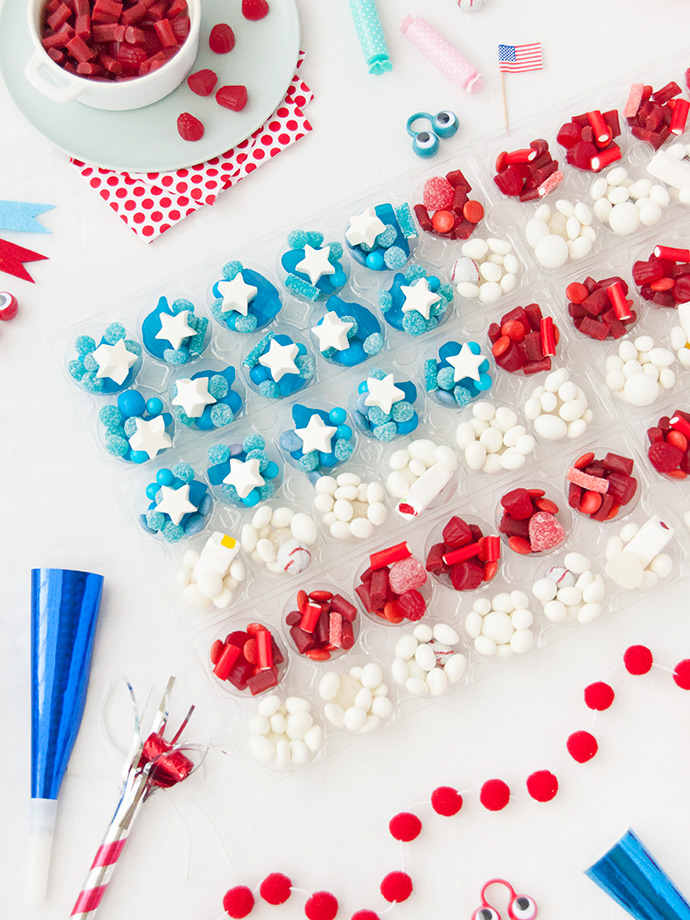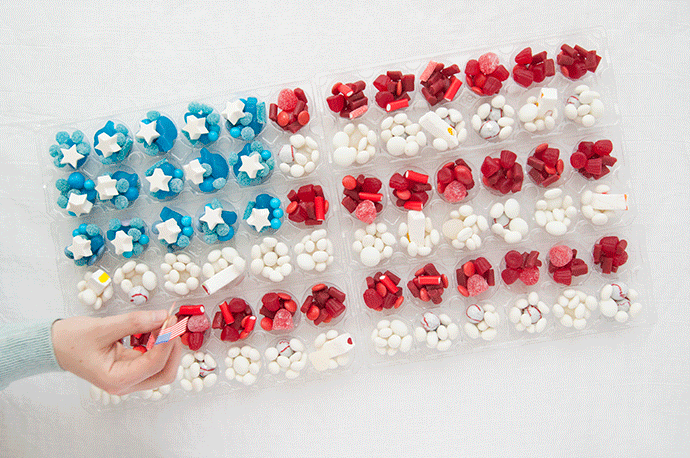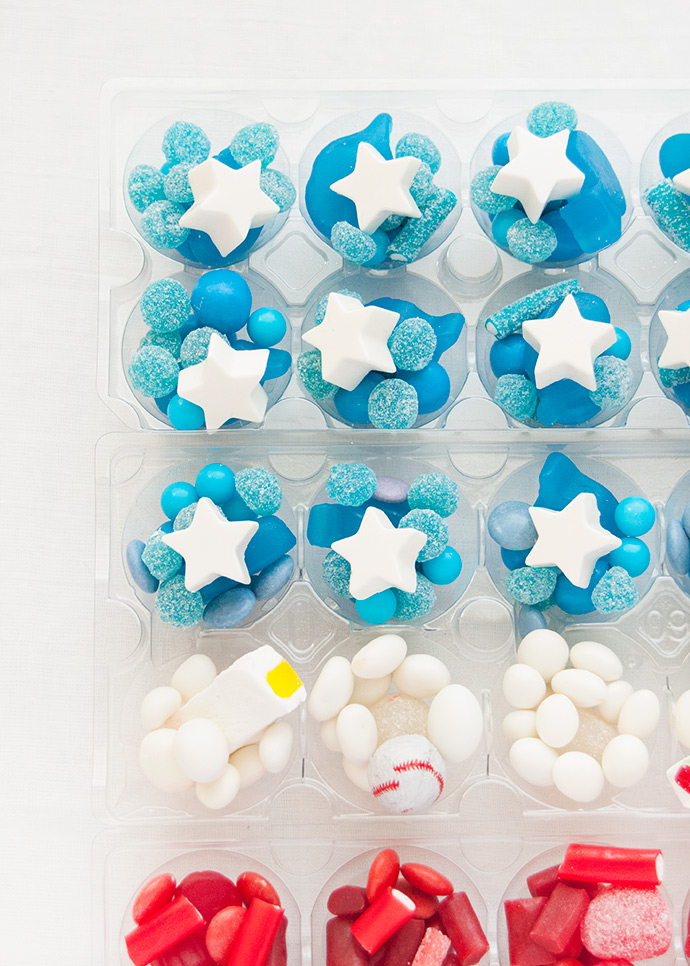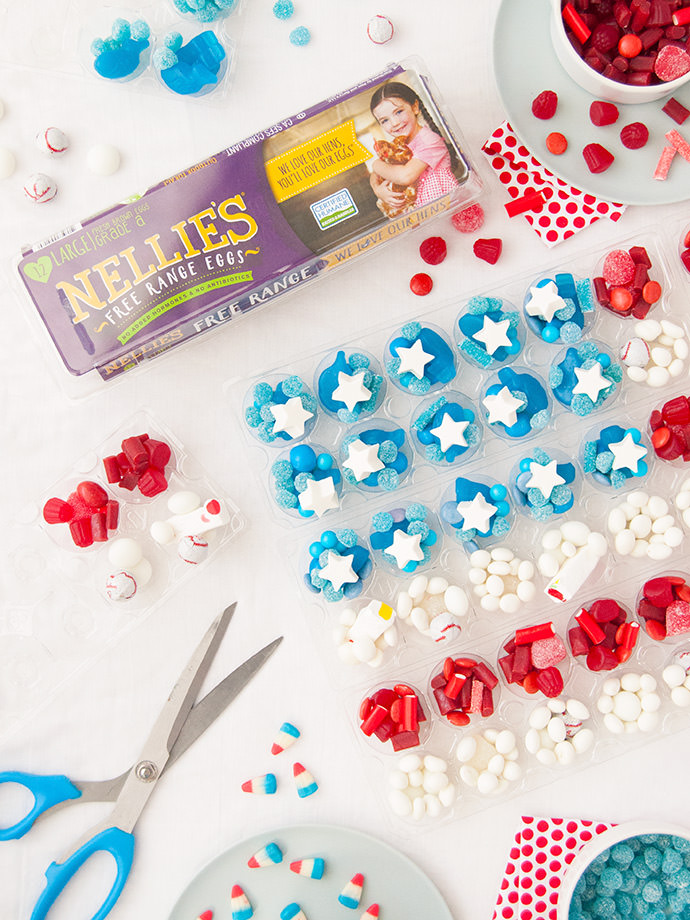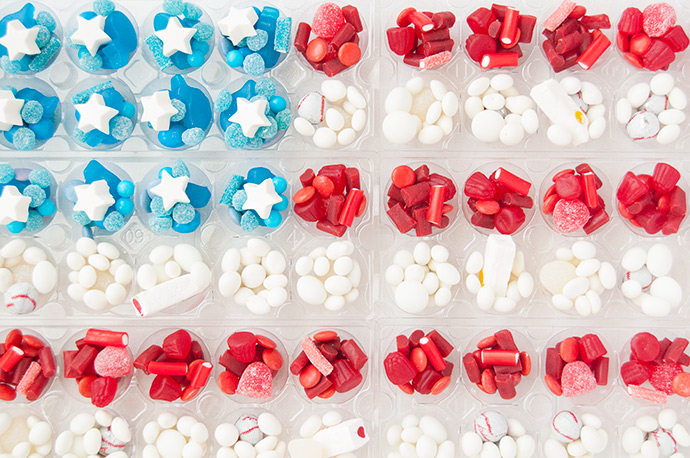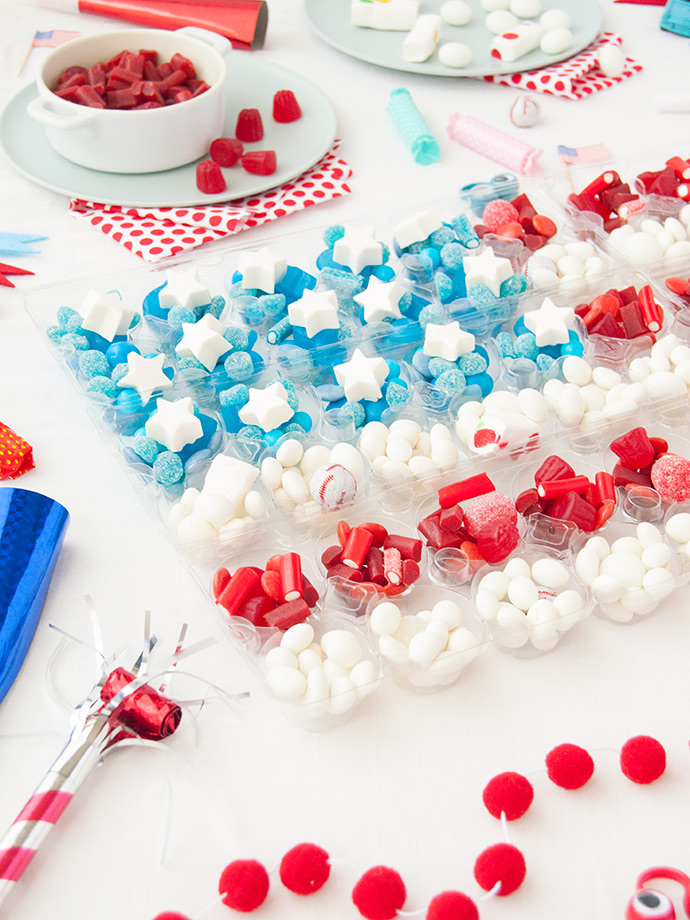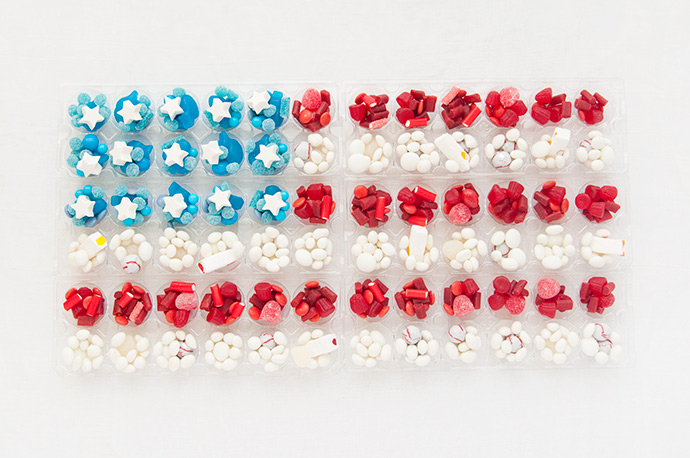 Happy Fourth of July!