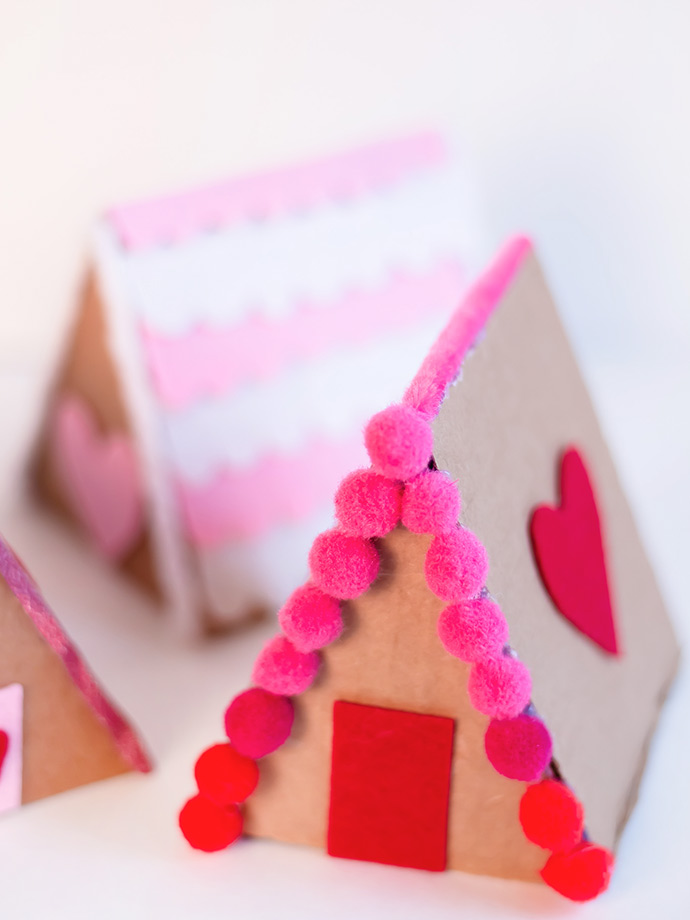 Valentine's Day is only a couple days away so if you haven't already decorated your home, today's super quick and simple DIY is exactly what you need. Inspired by holiday gingerbread houses, we instead gave them a look for Valentine's Day look on these adorable A-frame structures.
We made ours using recycled cardboard and craft supplies as we already have so much candy and other sweet treats around the house. The great part is that you get all the fun of decorating a gingerbread house, but none of the sugar-high aftermath! ;)
Make an entire village of these houses and arrange them down the center of your dinner table, on a windowsill, a bookshelf ledge, or wherever you like. Watch the video below to see the full instructions, or keep reading for the written step-by-step.
Recycled cardboard
Pencil
Ruler
Sharp scissors or craft knife
Hot glue gun
Assorted items for decoration (i.e., felt, yarn, pom poms, washi tape, sequins, etc.)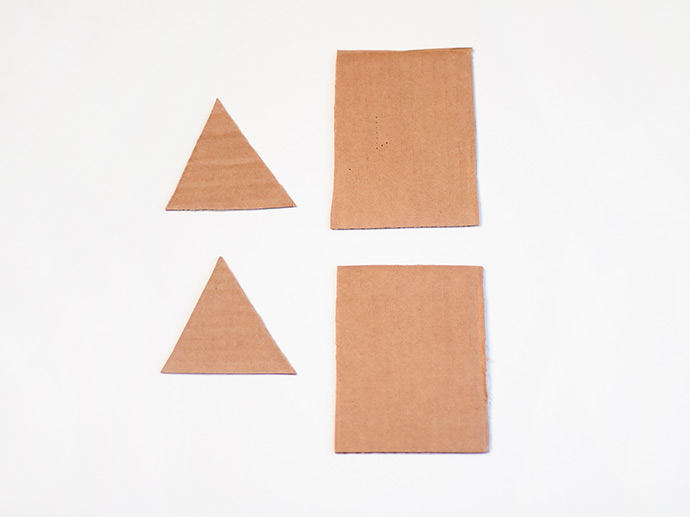 Step 1
Using a craft knife or a sharp pair of scissors, cut two triangles identical in shape out of plain cardboard. Measure the length of the longest side of the triangle and cut out two rectangles of any length but this exact height.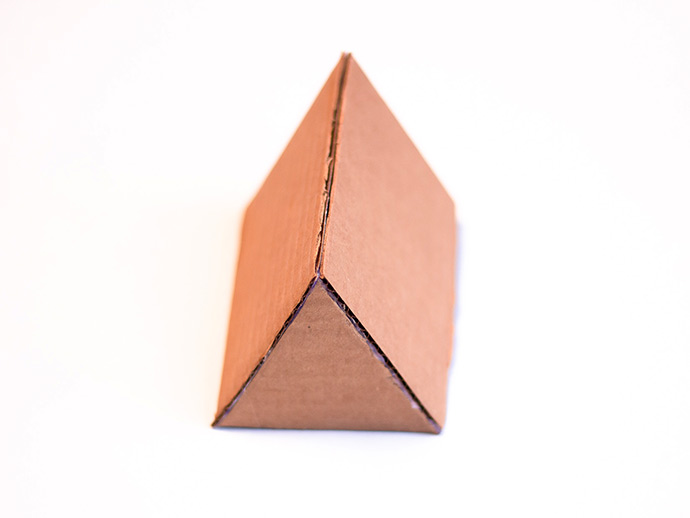 Step 2
Glue the triangles to the rectangles to form the shape of an A-frame style house. Glue all edges together. Make a few houses in this technique, mixing up the sizes of the triangles and the length of the houses as well. Keep in mind where you'd like to display your village and make enough houses to fill that area.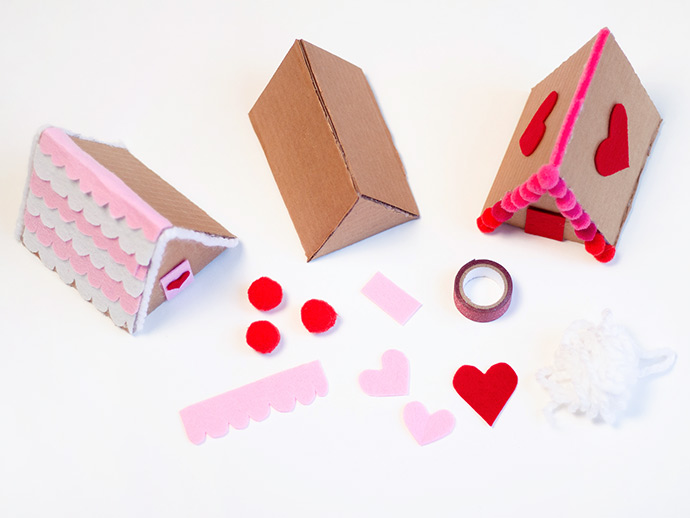 Step 3
And now the fun part: decorate the house! Make cute shingles out of felt or line the roof with pom-poms, cut-out a felt door or decorate with simple hearts.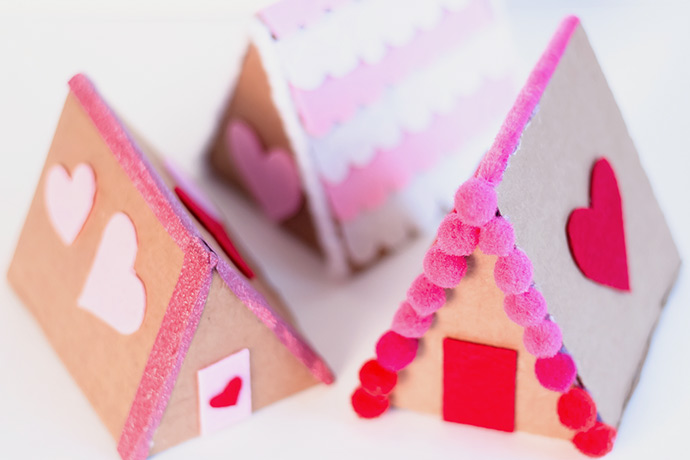 Your Valentine's Day village is all set, and you can decorate your desk or your kitchen table to help celebrate this day of love and friendship!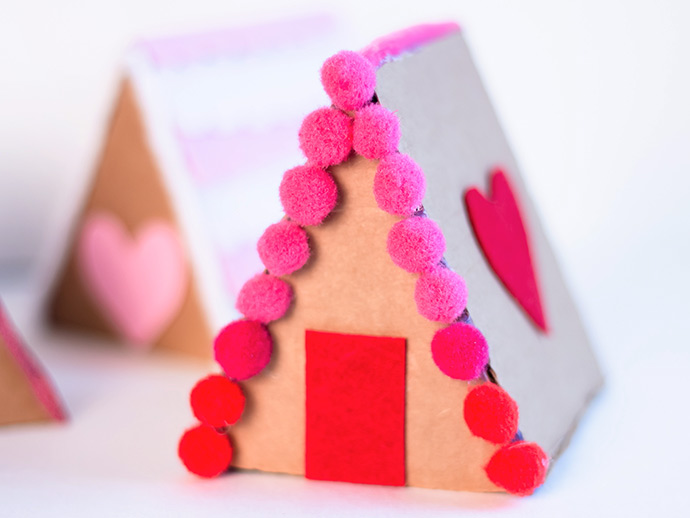 And why not make a few puppets to inhabit your new village? This Valentine's Day unicorn puppet and Queen of Hearts puppet look like the perfect tenants, don't you think?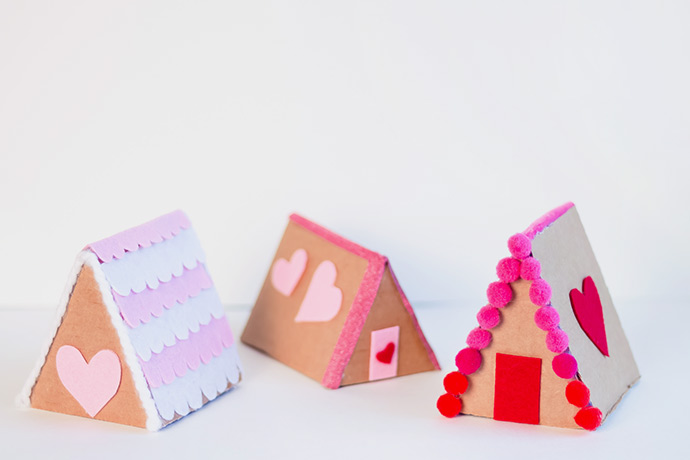 Happy Valentine's Day!