It's no secret that we are huge fans of making DIY lanterns, so it's only natural that over the years we have made a fair few! Lanterns are a great craft to make any time of year and can be totally customized to suit whatever you're celebrating. Take a look at ten of our favorites below!
Painted Paper Lanterns
These colorful beauties were inspired by the most amazing Tibetan lanterns. We kept the shape of the lanterns similar, but we chose a handful of bright summery shades of paint to make our own custom paper to build them with. The great part about this is that you can customize your lanterns to match whatever color scheme or theme you have in mind!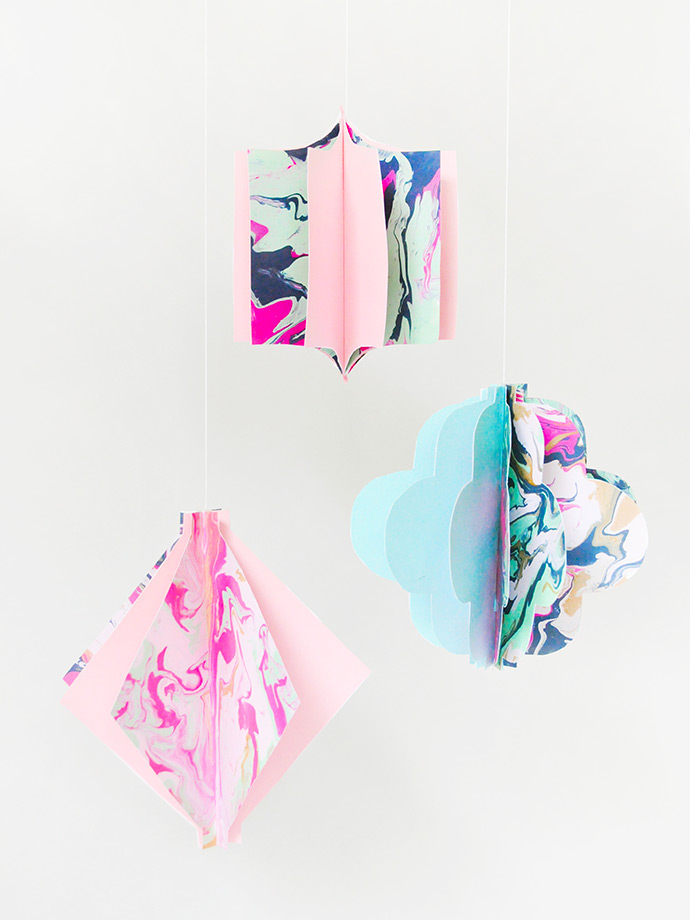 DIY Marbled Paper Lanterns
Have you ever marbled your own paper? It's such a fun technique to experiment with, and these lanterns are a great way to use up the finished papers.
Painted Ice Lanterns
These painted ice lanterns are simple enough for all ages to make and look so cool that every member of the family will want to create their own. Once you get started, you won't be able to resist filling your freezer with colorful globes.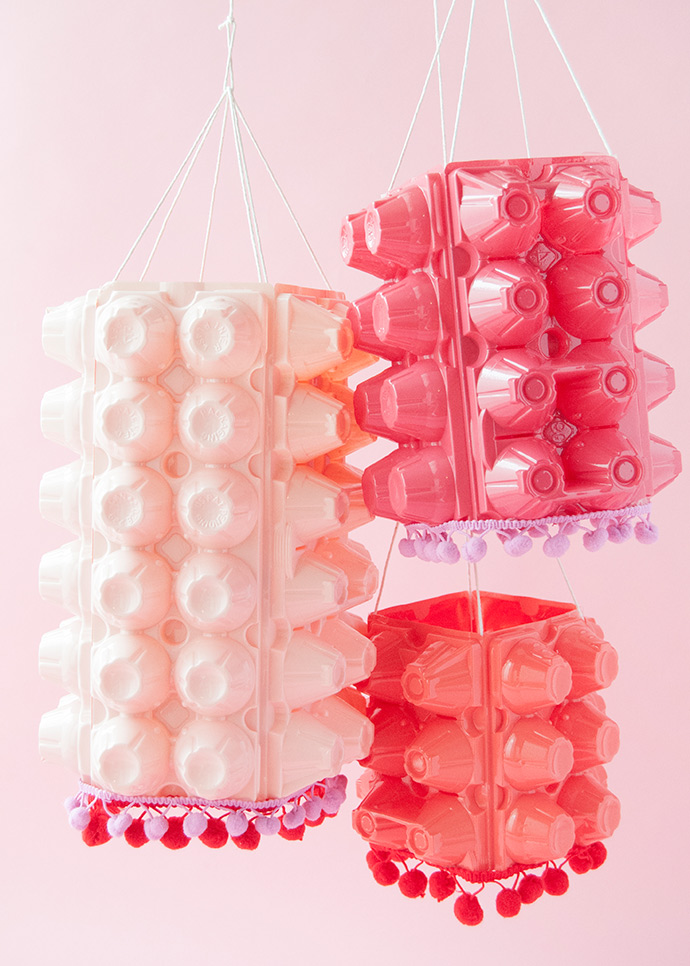 Upcycled Summer Lanterns
Two of our very favorite things are being combined for this colorful craft: crafting with recyclable materials (egg cartons!) and making lanterns. We love these for both inside and outside, for day or night. You can even add small battery-operated flashlights inside theseto illuminate them for nighttime parties!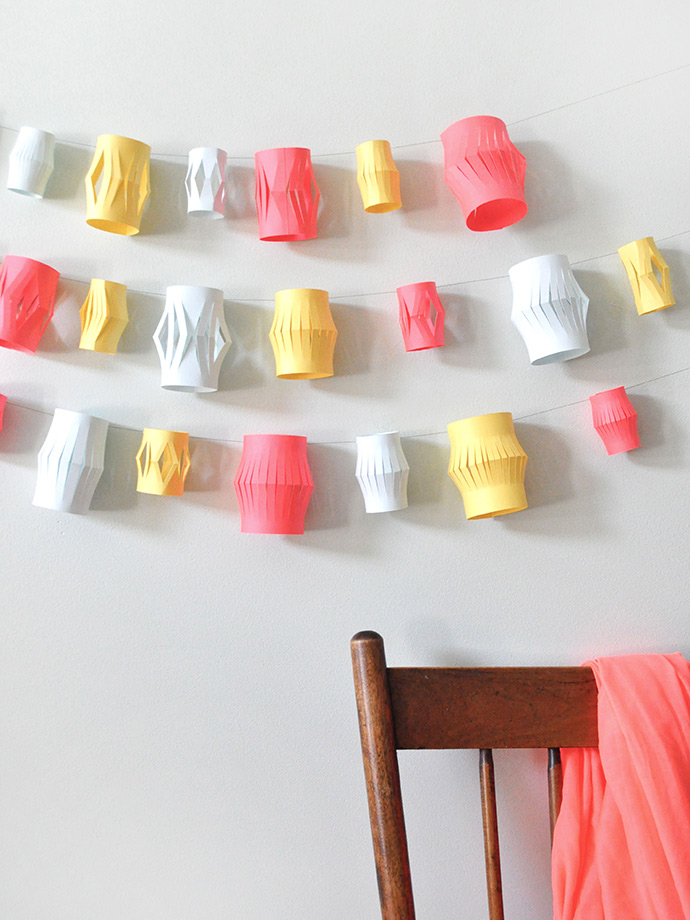 Paper Lantern Garland
Make a bunch of mini paper lanterns and turn them into a modern and playful garland! This is an amazing way to use up those paper scraps you've been holding onto, or if you don't have enough paper on hand, grab a pack from the craft store – those color-coordinated multipacks would be perfect for this.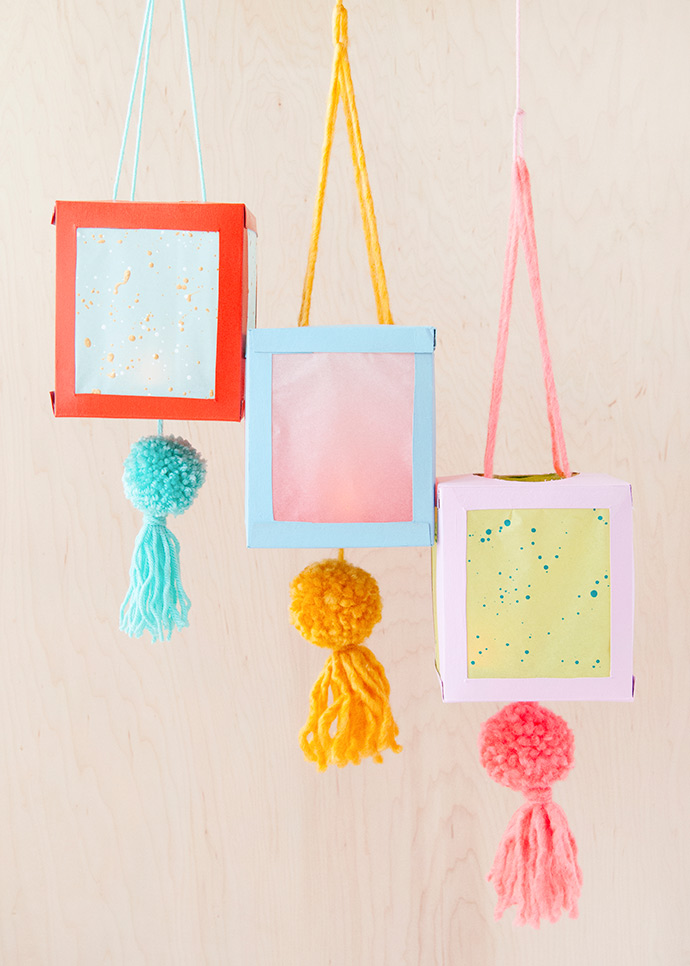 Tissue Box Lanterns
Reusing the empty tissue boxes here to make lanterns is a game changer! The oval-shaped opening in the top was the perfect way to attach the yarn for hanging, and allows for quick access to the flickering light inside. Add a cute pom pom and tassel and these lanterns are irresistable!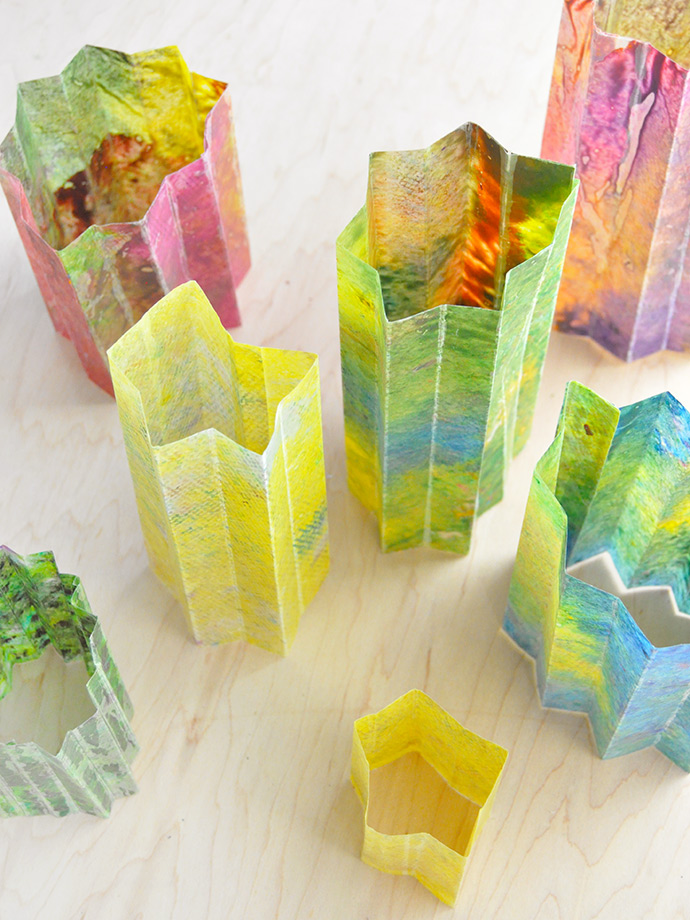 Melted Crayon Lanterns
Making these playful lanterns is just as fun as enjoying the finished products! Melting the crayons and playing around with different color combinations is super addicting – we know you'll love this technique as much as we do.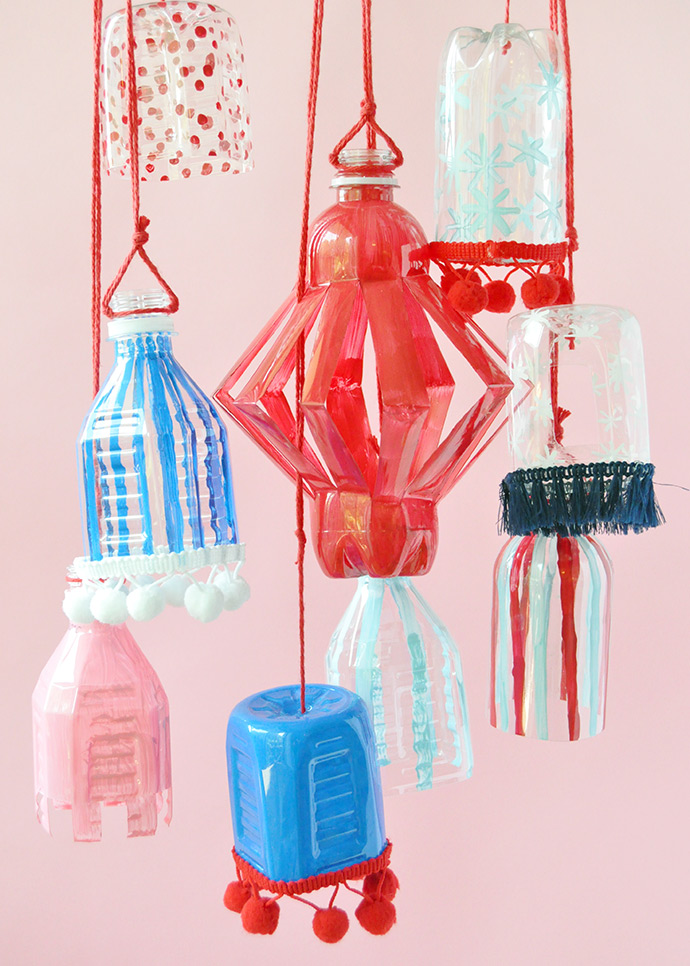 Recycled Plastic Bottle Lanterns
Save up a few empty plastic bottles from the recycling bin and turn them into these playful and festive decorations. We originally made these to celebrate the 4th of July but these can easily be made to suit any time of year.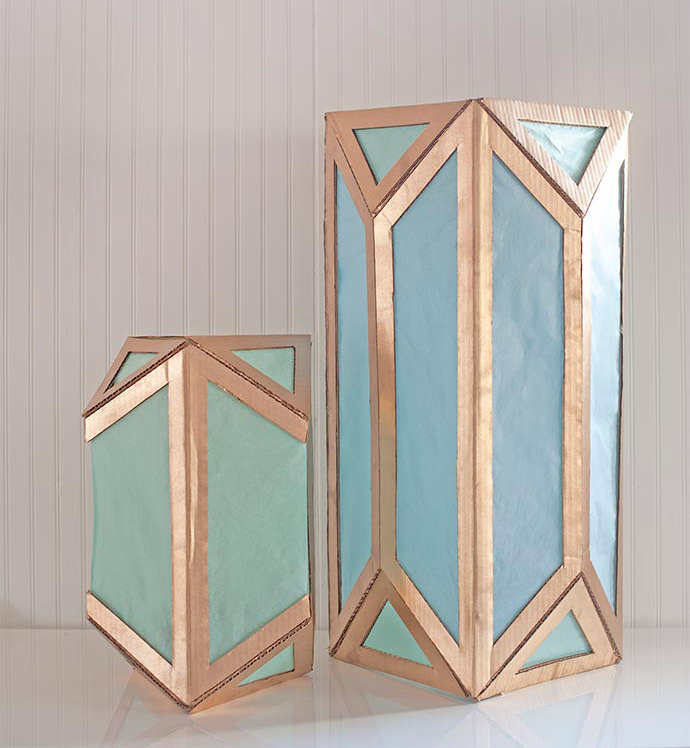 Upcycled Cardboard Lanterns
Turn leftover cardboard boxes into imaginative home decor that can be enjoyed all-year-round! These are a breeze to make and the perfect way to turn clutter into a beautiful piece to decorate your home.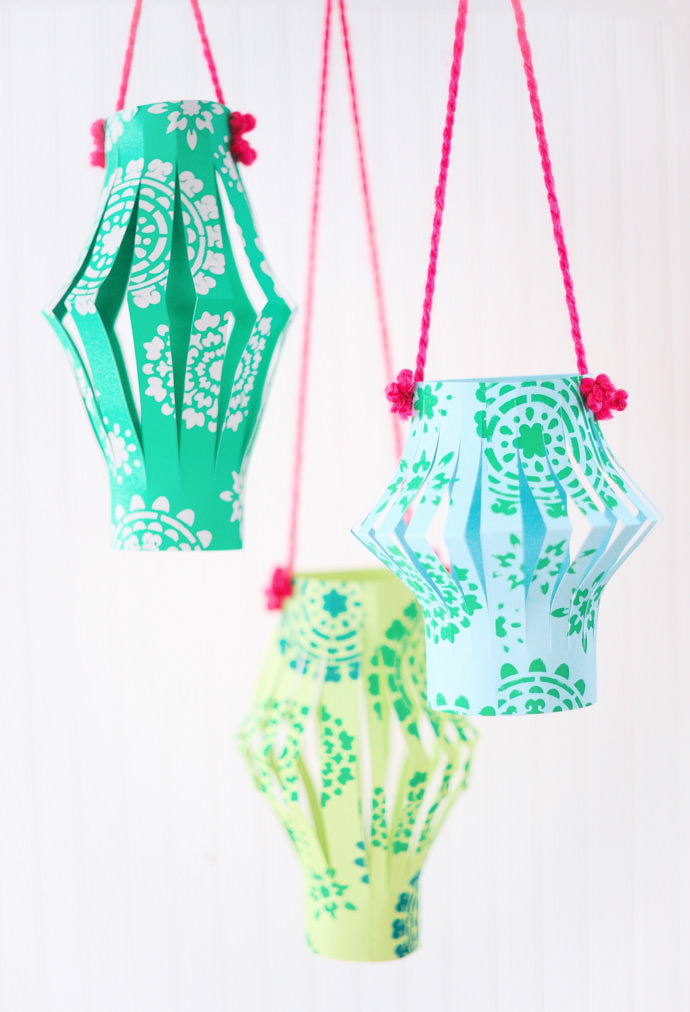 How To Make Paper Lanterns in 4 Easy Steps
Need a quick refresher on how to make classic paper lanterns? Look no futher!