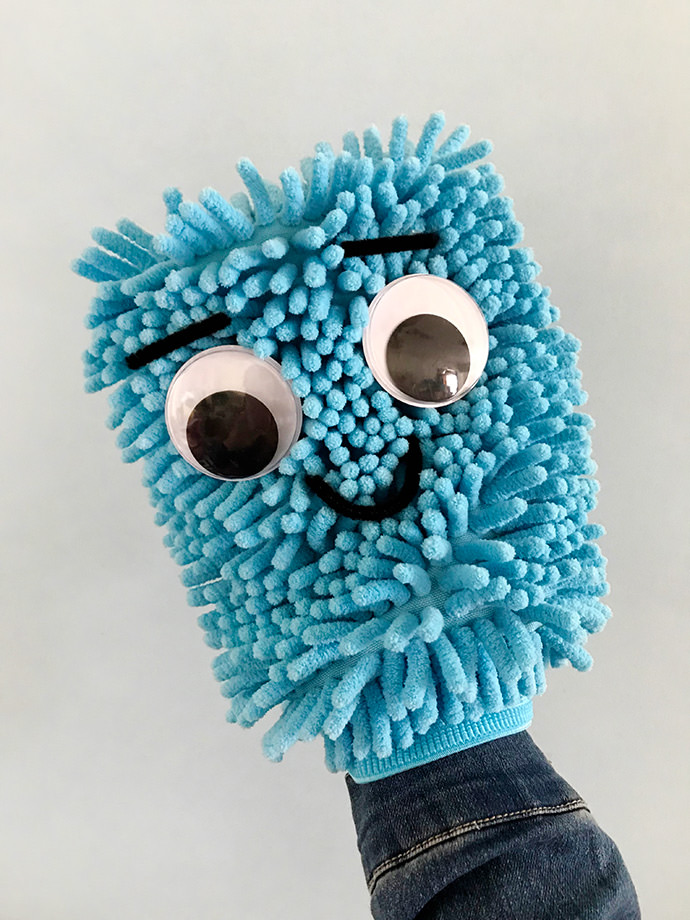 Don't be frightened, these colorful monsters are friendly we promise! We've had a lot of fun making monster-themed crafts for Halloween before, and this year is no exception! While browsing our local discount store recently, we saw these microfiber cloths and immediately thought of fur. Originally we thought the cloths would make really fun monster wall hangings, but when we found these glove versions instead we just knew they had to be puppets!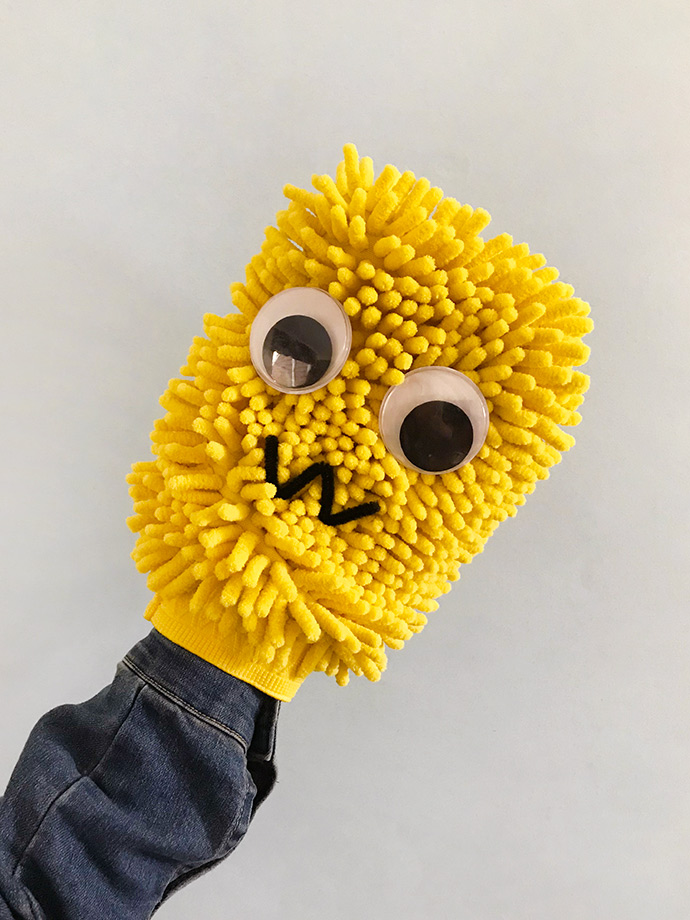 Check out your local grocery, dollar, or discount store to see what similar type of cloths they have in stock. We also were able to find lots of these online in a whole variety of colors. And an added bonus – the backs of the puppet stay plain so your kids can take these monster puppets on a dusting mission around the house too! These puppets come together in literally a couple minutes, but keep reading for the quick tutorial below.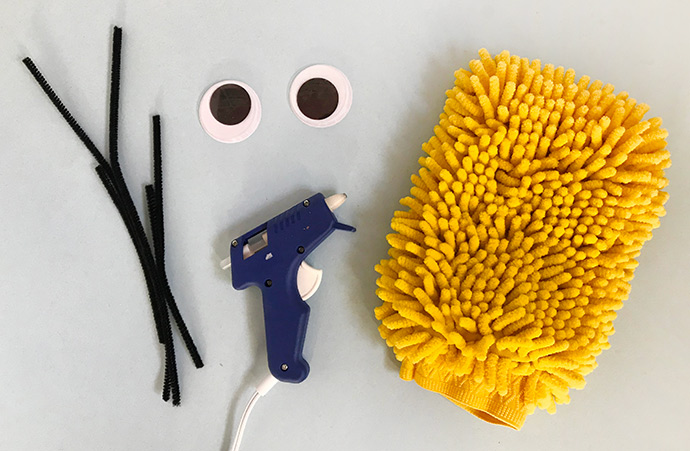 Microfiber Chenille Cleaning Glove
Jumbo googley eyes
Black pipe cleaners
Hot glue gun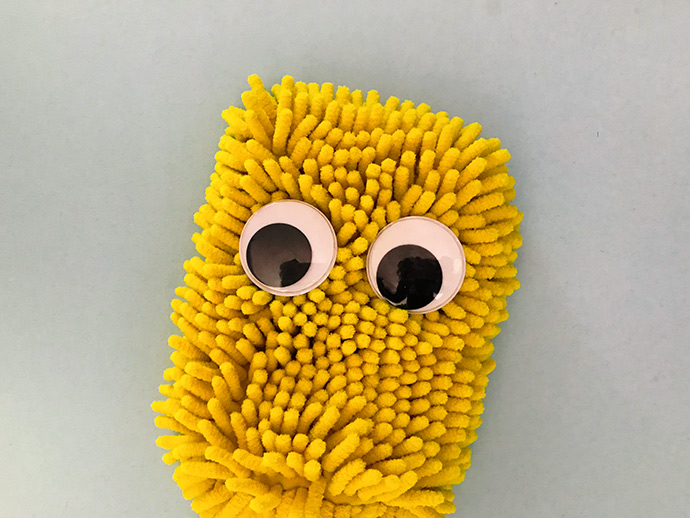 Step 1
Use the hot glue gun to attach the two jumbo googley eyes onto the cleaning glove.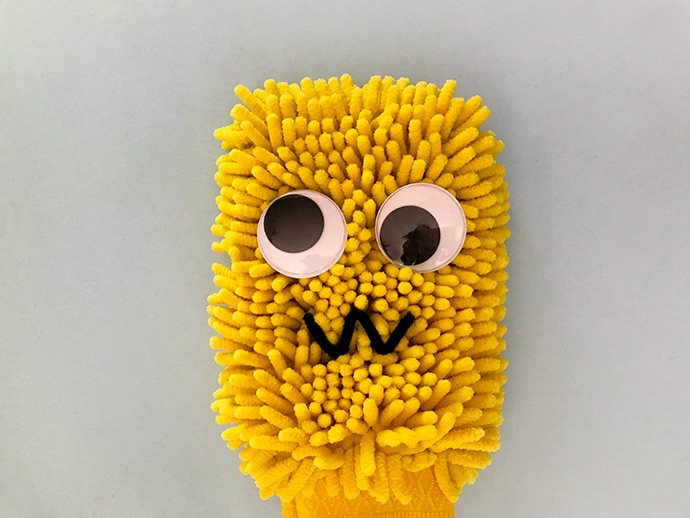 Step 2
Bend the black pipe cleaner into a mouth shape and glue that onto the cleaning glove too. You can also bend pipe cleaners into eyebrows or other features, and/or use felt to add additional details like a tongue, ears, hair, whatever you like!
Repeat this for as many gloves as you like! There are lots of colors of these microfiber chenille gloves available online, so you could easily make a whole rainbow of monster puppets if you wanted to.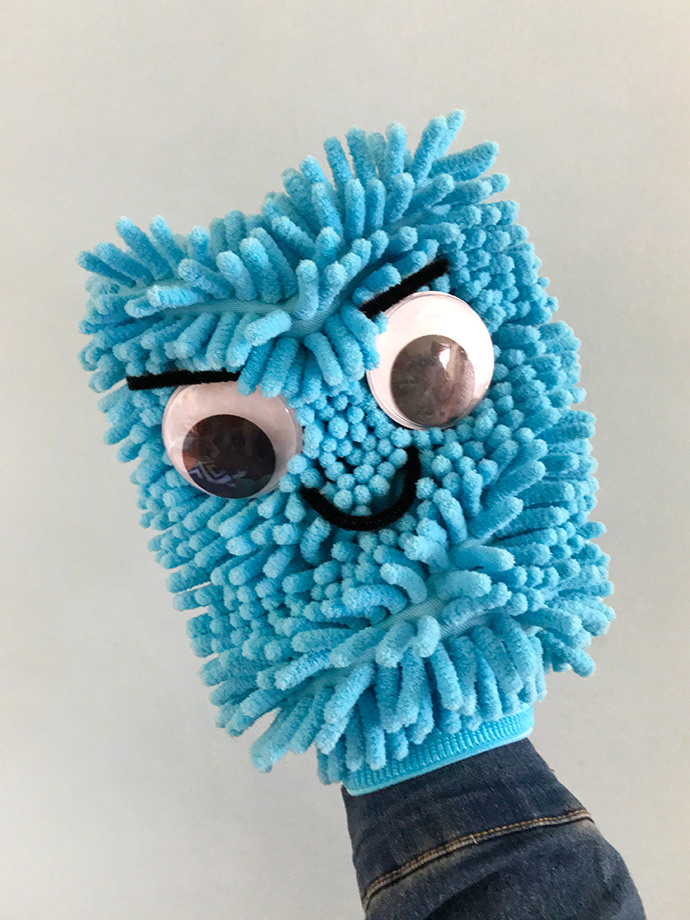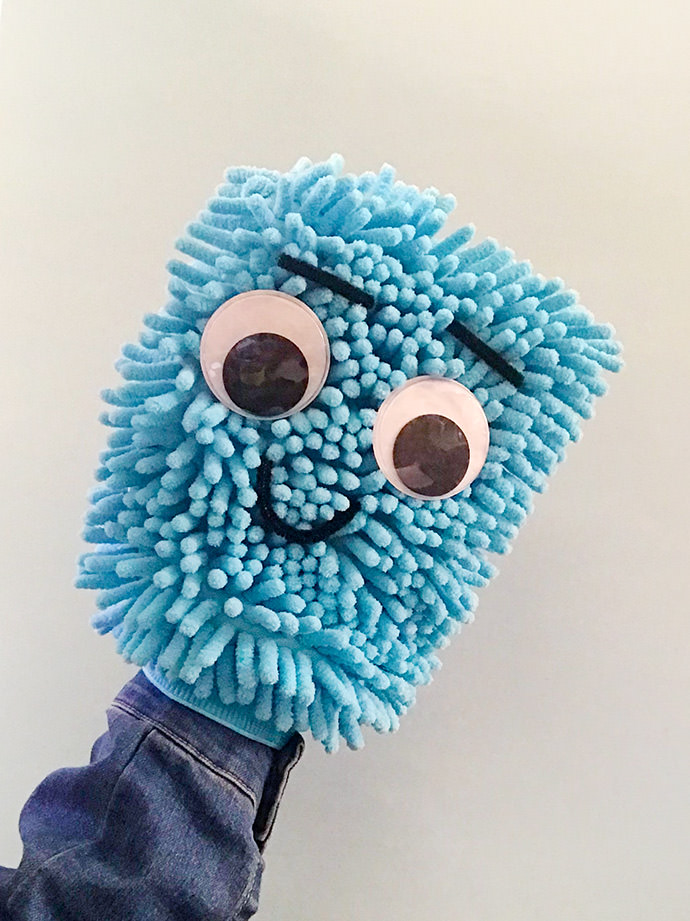 Looking for even more monster-themed crafts this October? You won't want to miss these pom pom monster puppet pals too – they'd make great friends for these hand puppets, don't you think? And of course there are also a handful of delicious monster recipes like these bite-size marshmallow monsters, 5-minute monster party bark, and these chocolate caramel-covered banana goblins! And these printable knitting monster stitch cards make a great party activity for kids at Halloween parties this year too! Whatever monster projects you choose, we're sure you'll have a downright spooky time!
Happy Halloween!