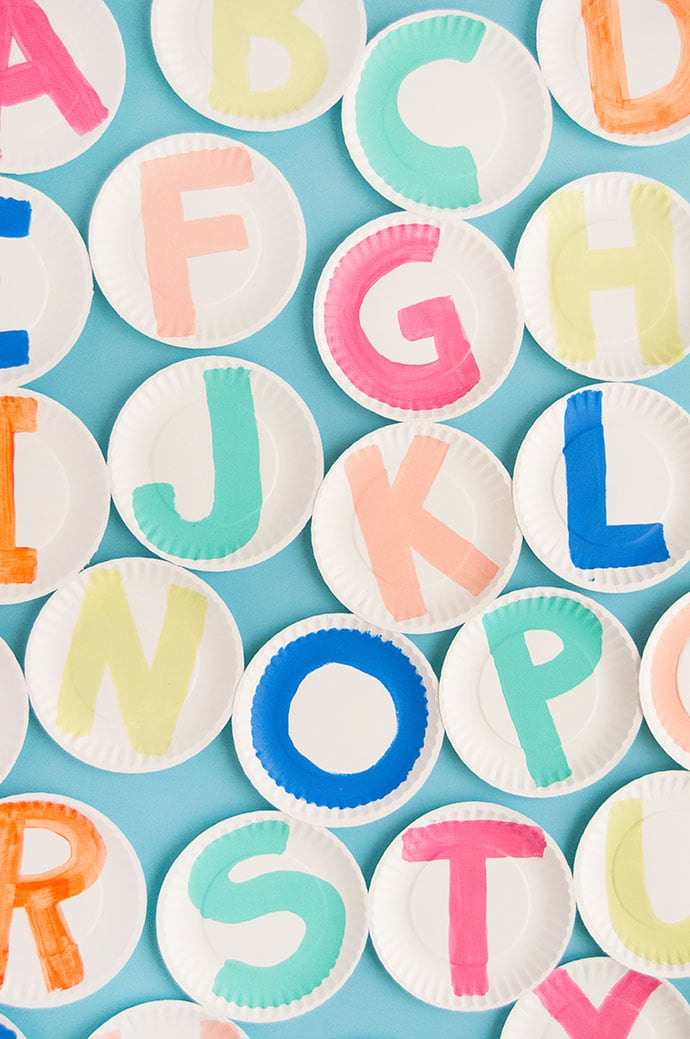 Now I know my ABCs, next time won't you sing with me! This paper plate craft is simple as it can be and leads to so many learning opportunities with little ones. Pick out some fun paint colors like we did and tape the finished plates to a big blank wall.
Every day, you can pull down a different letter and do activities based on that letter. Keep your eyes peeled for anything and everything that starts with that letter and try making lists of words that start with that letter (cakes, cats, creativity, casserole, car, Canada!) and see who can think of the most. Or use the letter as a prompt for your entire day's schedule—make handmade boats in the morning, have bagels for lunch, play bingo or baseball in the afternoon and finish the day with banana splits for dessert! The opportunities are endless and every day of the alphabet will be completely different.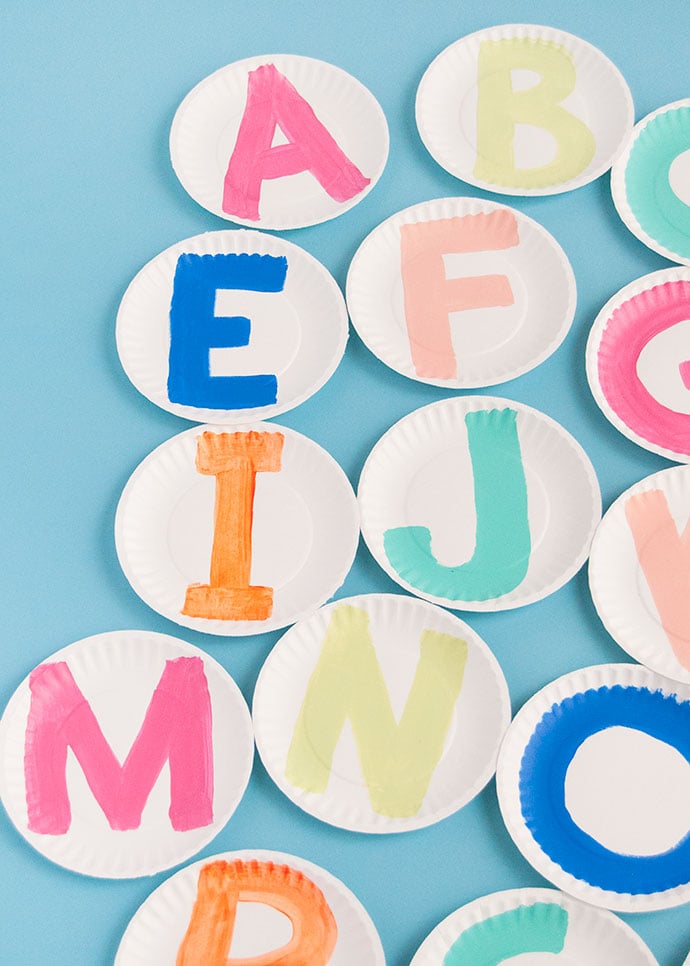 Paper plates
Acrylic Craft Paint
Paintbrushes
Layout 26 small paper plates on your work surface. You can also use regular/full-sized paper plates, but make sure you have lots of space!
Pick out the paint colors you want to use. We used six shades, but you can pick as many as you like.
Time to start painting! Simply use your brush to paint a letter of the alphabet onto each paper plate. If you're making this craft with little ones, it can help to draw a light outline of the letter onto the paper plate first using a pencil. Don't forget to use all your paint colors to keep things colorful! You can even paint the alphabet in the form of a rainbow, starting with reds and warm shades and working your way through to purples and violets.
Let the paint dry. Cut out the letters if desired, or leave as is.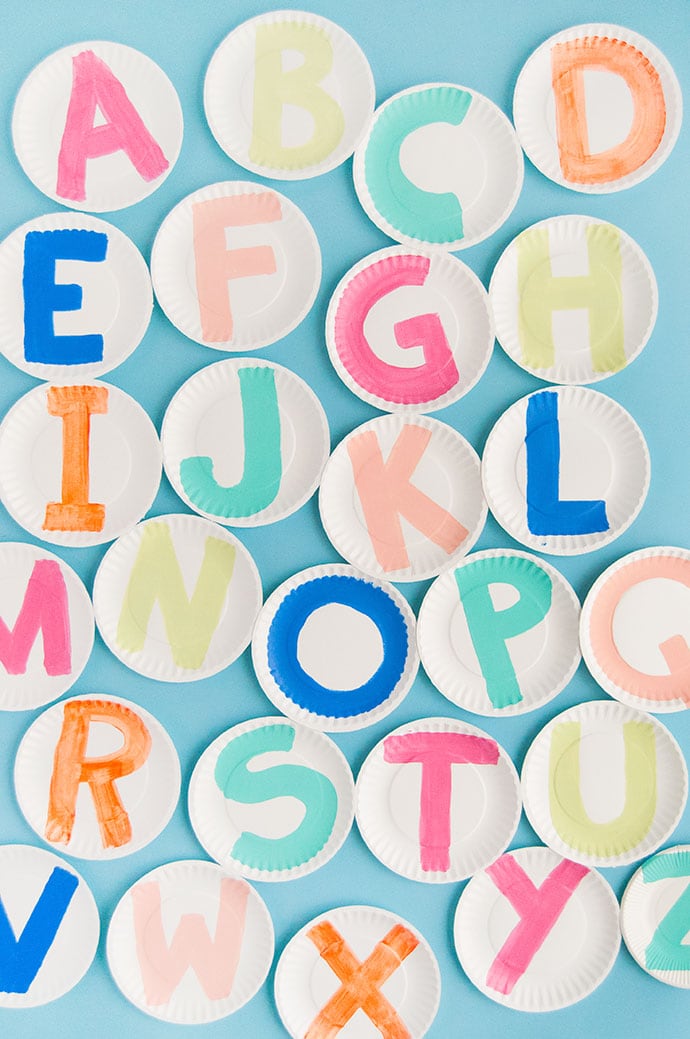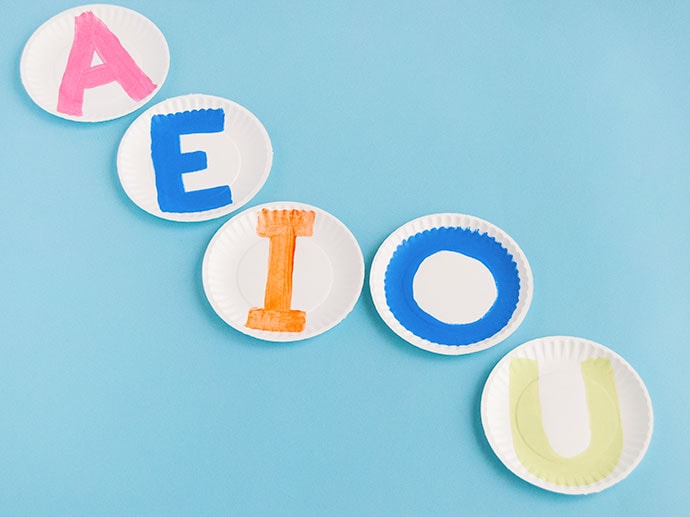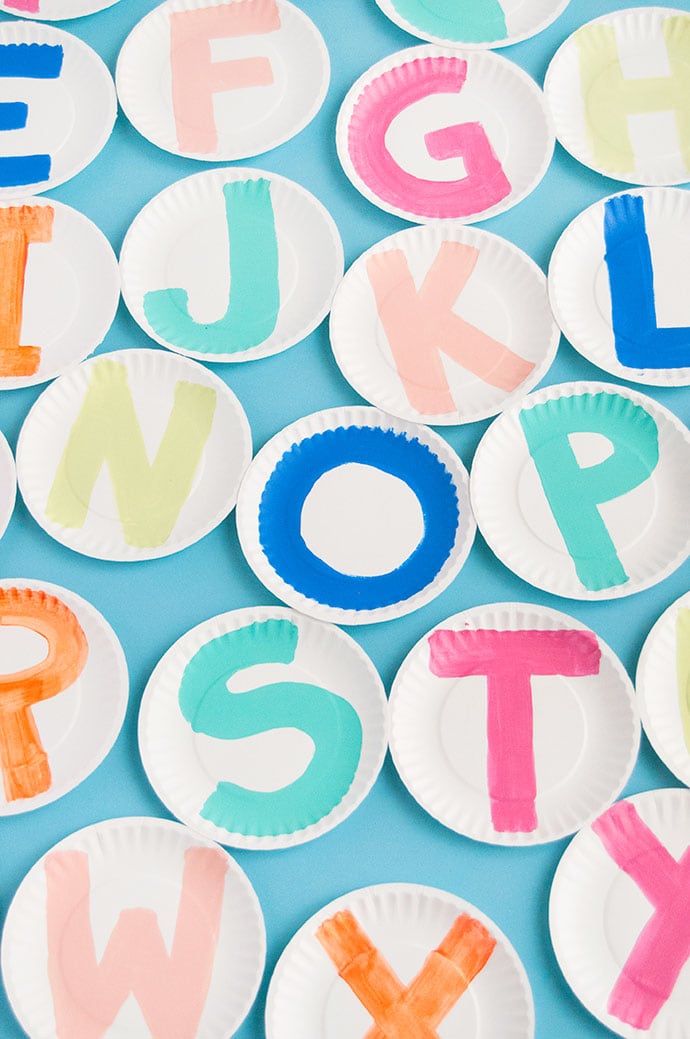 Looking for more alphabet crafts? Check out these pipe cleaner letters that are great for crafting with older kids.
Happy crafting!