This post is sponsored by Plaid Enterprises.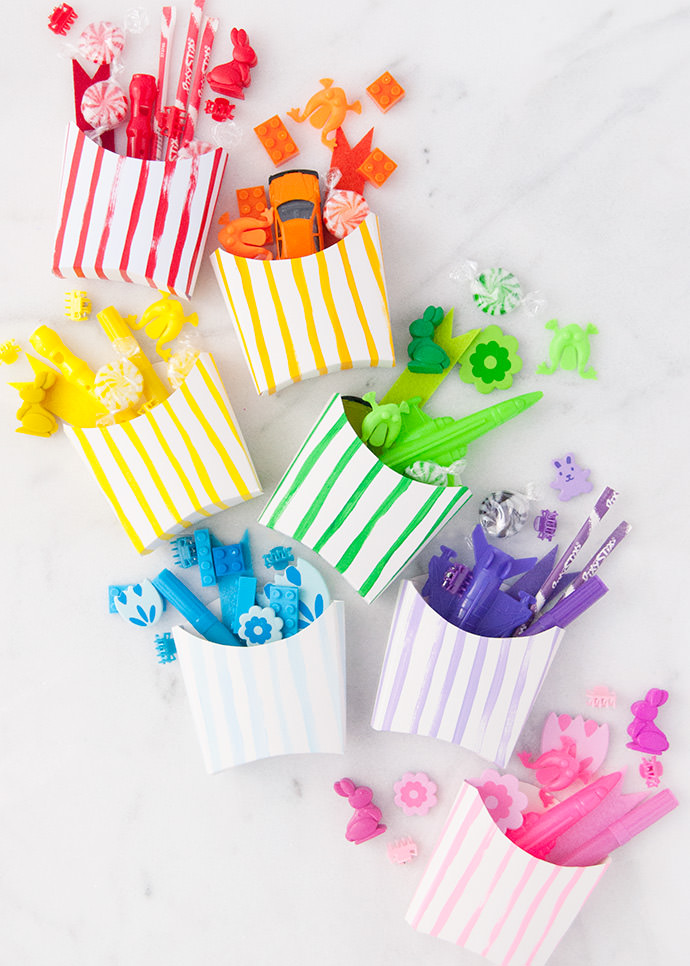 Who doesn't love a good rainbow? These quick hand-painted party favors are so simple but have such a playful look perfect for your next party. Plus with St. Patrick's Day right around the corner, why not give out these rainbow favors as good luck for all your friends? If you're like us, you probably have a stash of odds and ends leftover from other parties that don't quite match up. These favors are a great way to put those to use – just divide them by color and fill each box with what you have, and compliment them with a handful of colorful candies, crayons, toys, and stickers.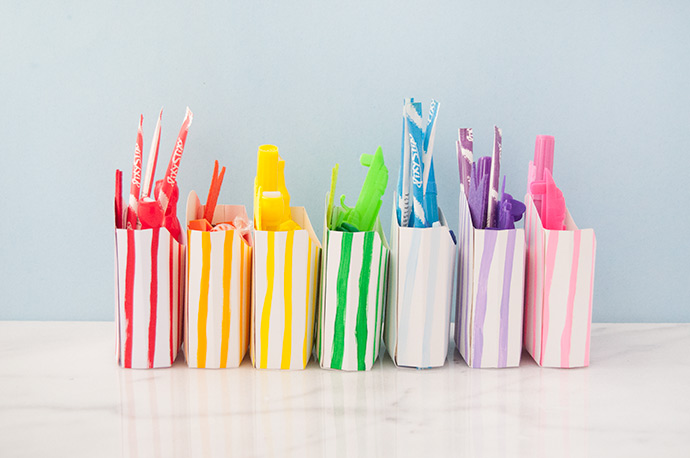 Plaid's Apple Barrel Acrylic Paint Set makes crafting these goodies super easy – you'll have all the rainbow paints you need all in one place! We used seven shades here for a smaller rainbow, but you could use the whole set and have 18 different colored boxes. Keep reading to see all our tips and tricks below!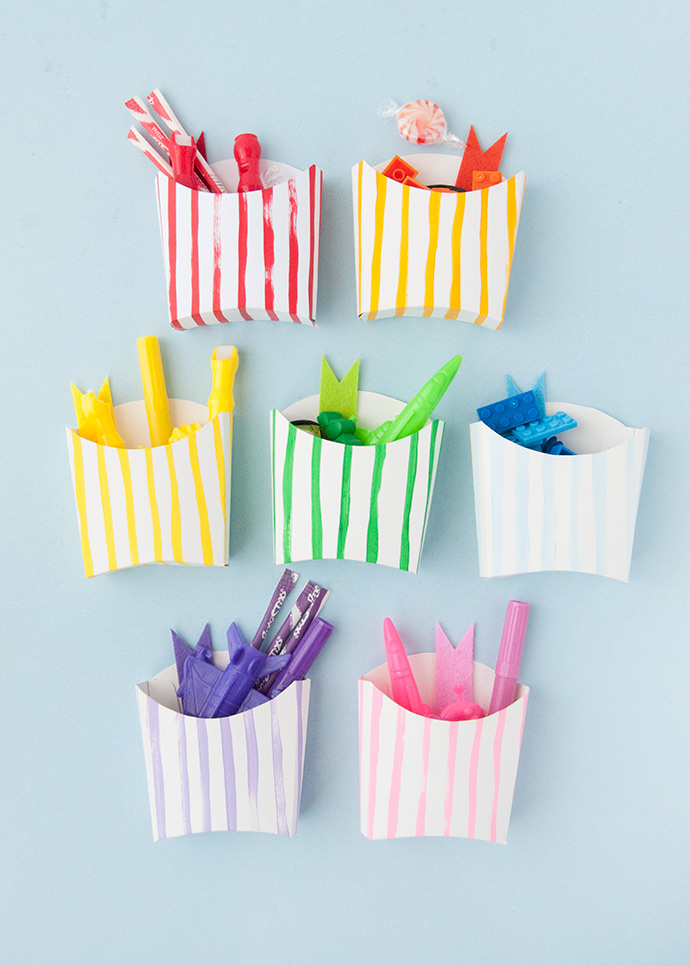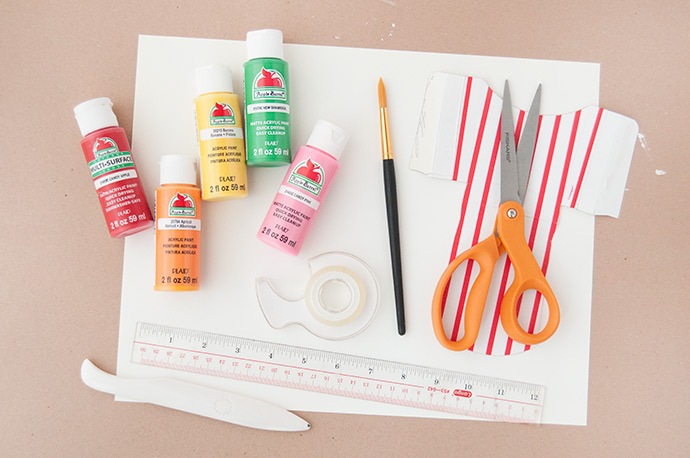 Paintbrush
White cardstock
Empty fries container
Scissors
Double-sided tape
Ruler
Pencil
Bone folder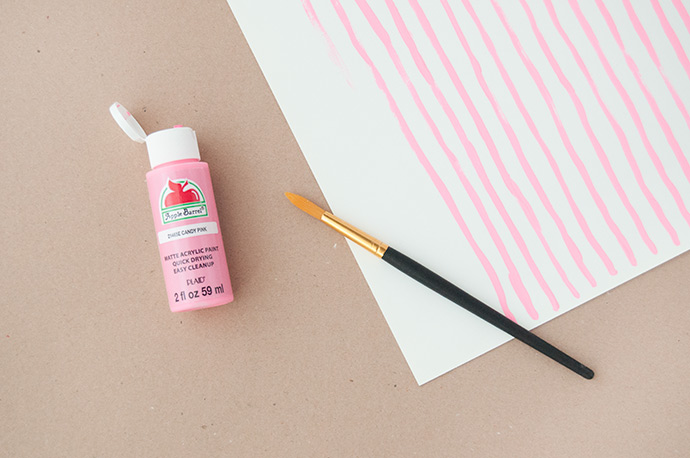 Step 1
Paint vertical stripes onto a piece of white cardstock and let dry. We did this with red, orange, yellow, green, blue, purple, and pink – you can repeat colors if you need more than seven favors. Let all dry.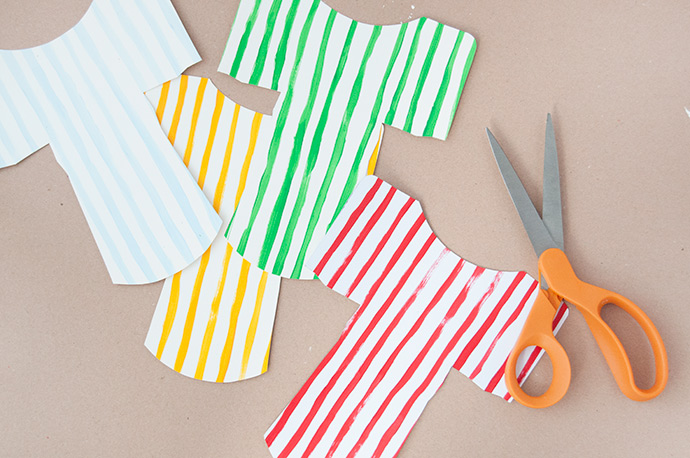 Step 2
Carefully unfold your empty cardboard fries box and use a pencil to trace onto the backside of each painted page. Cut out.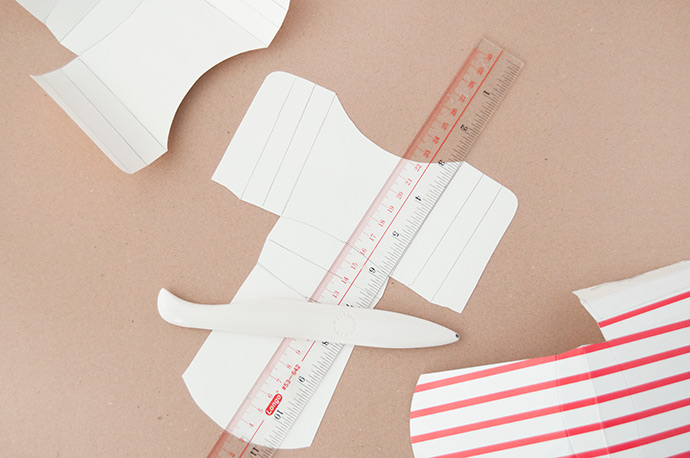 Step 3
Flip the papers over and use the template box to transfer the folded lines onto the back of each new box using a pencil. Then with a ruler and bone folder, go over each of the lines forming gentle creases. Fold along each of these lines.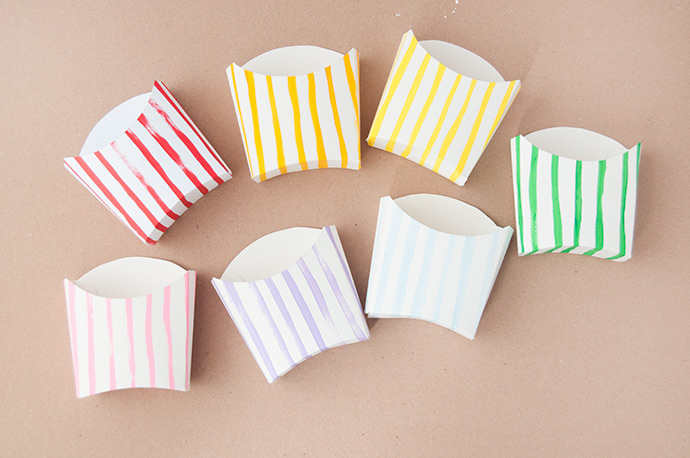 Step 4
Use double-sided tape (or hot glue if you prefer) to assemble the boxes. Gather goodies, candies, and treats in rainbow colors to match each of the boxes and fill accordingly.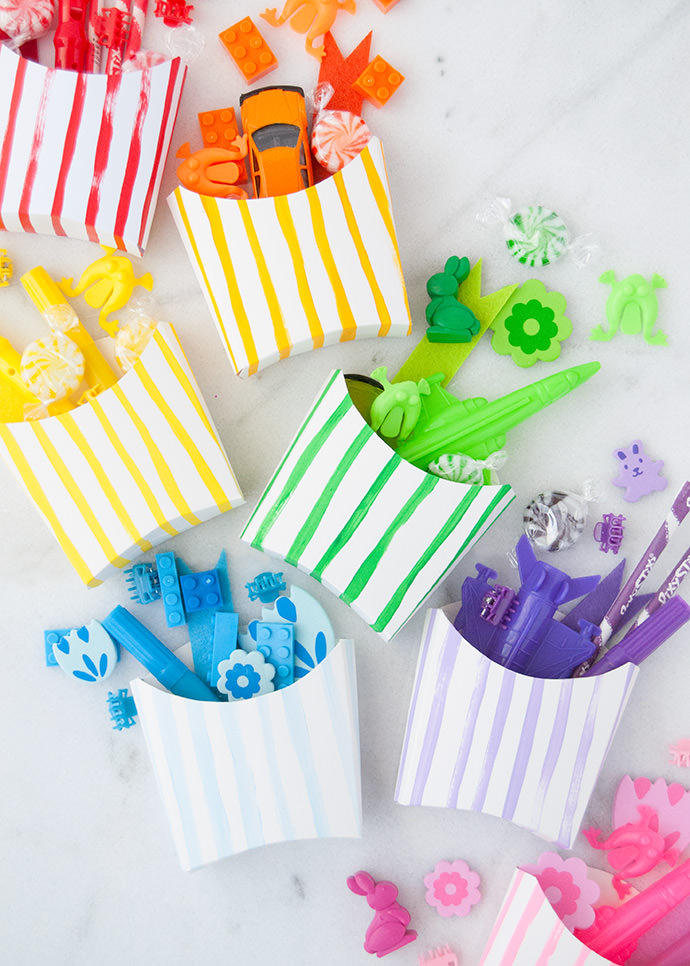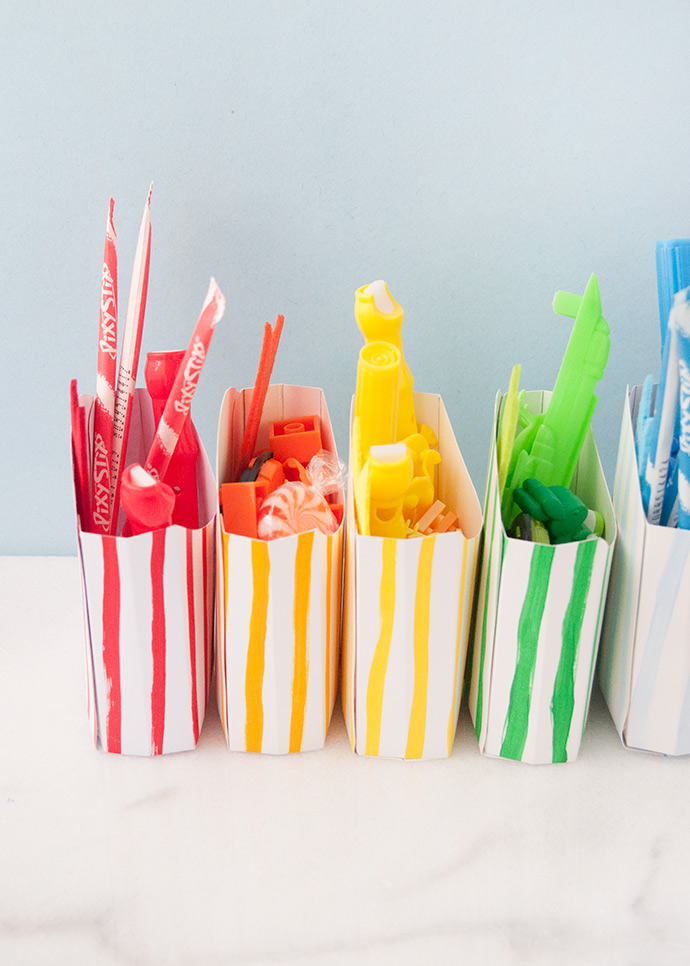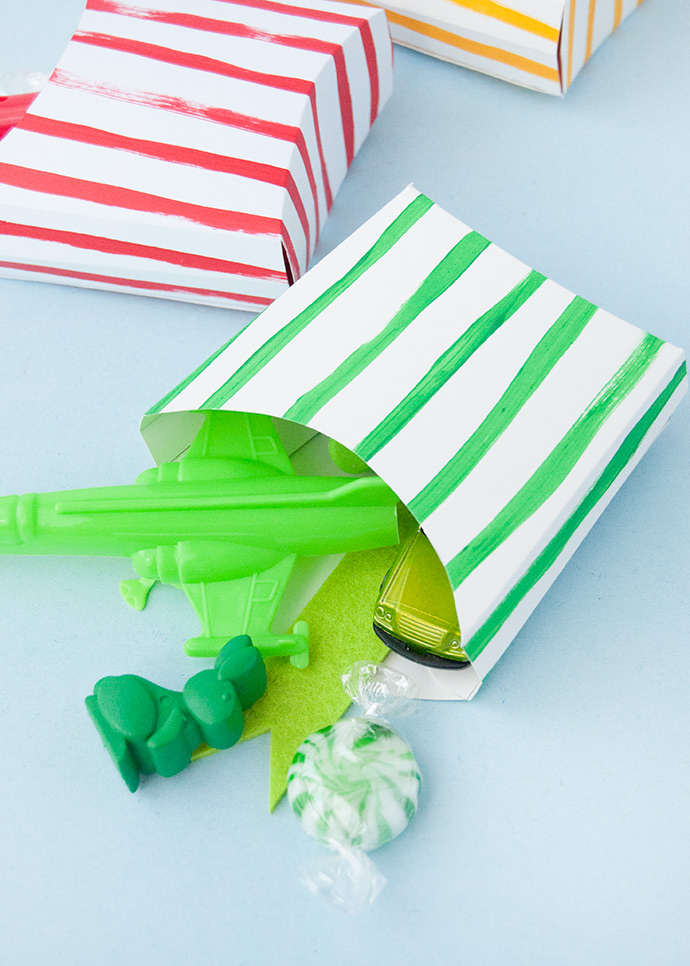 Looking for even more rainbow projects? Check out these celery-stamped favor bags, these paper plate rainbow clutches, or how about these rainbow spinning tops!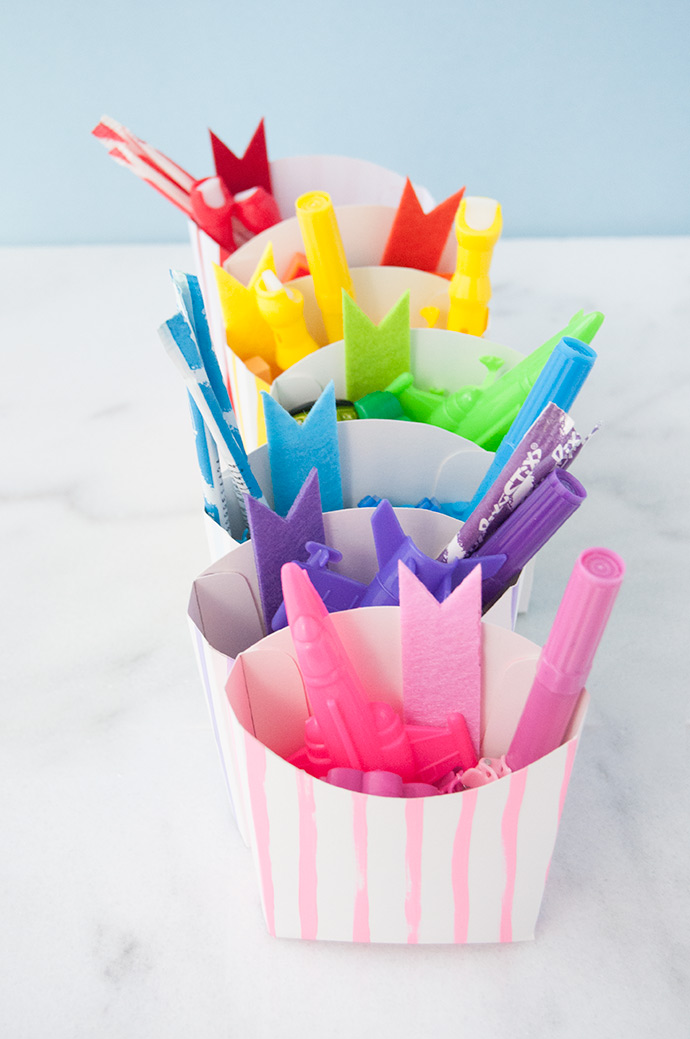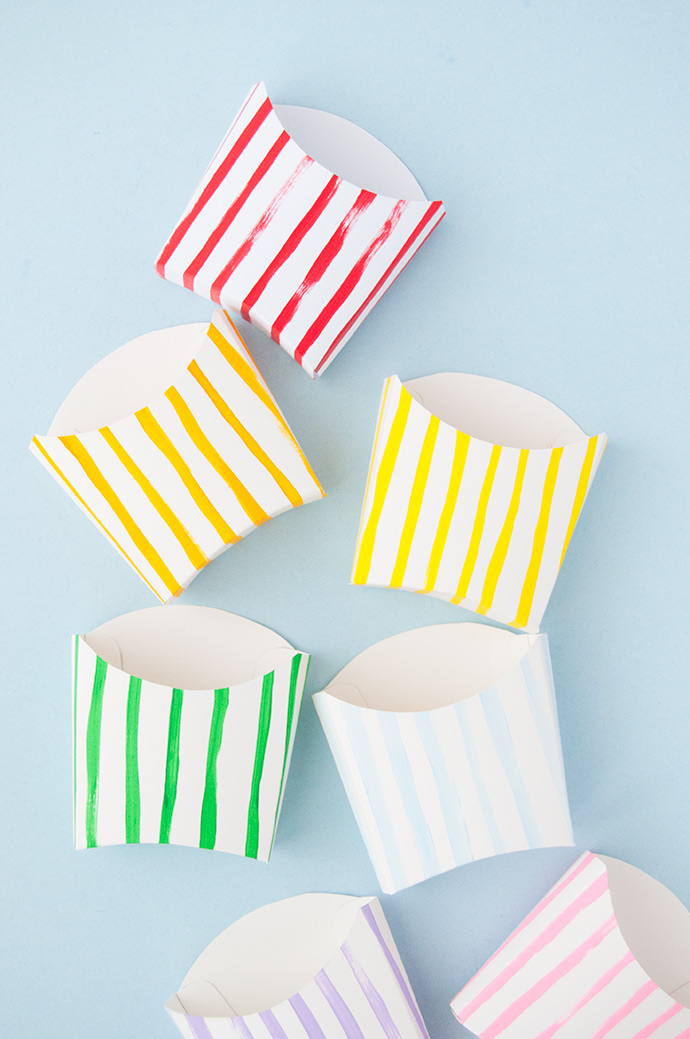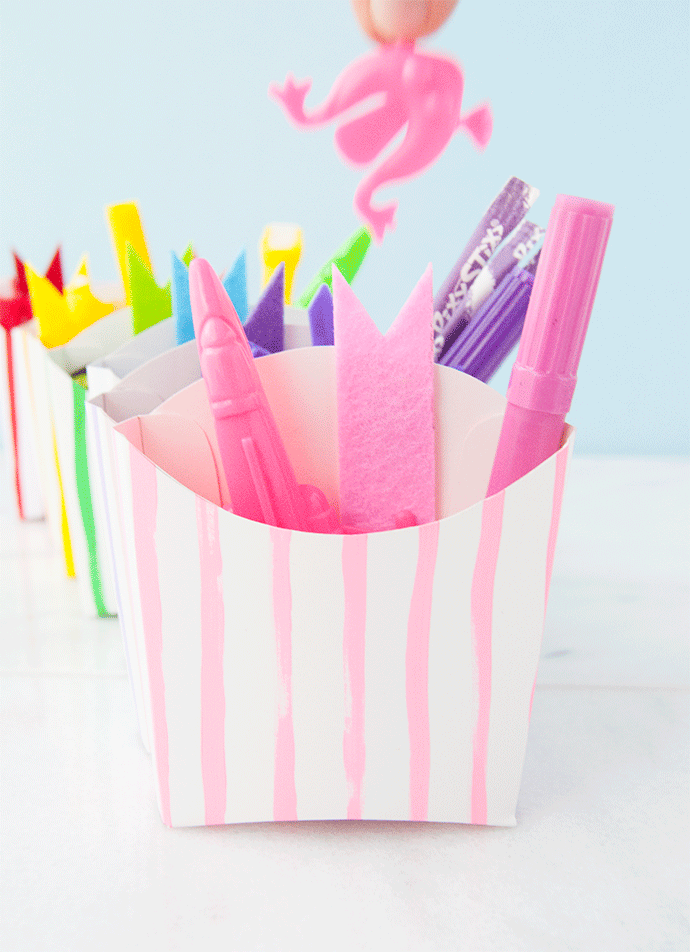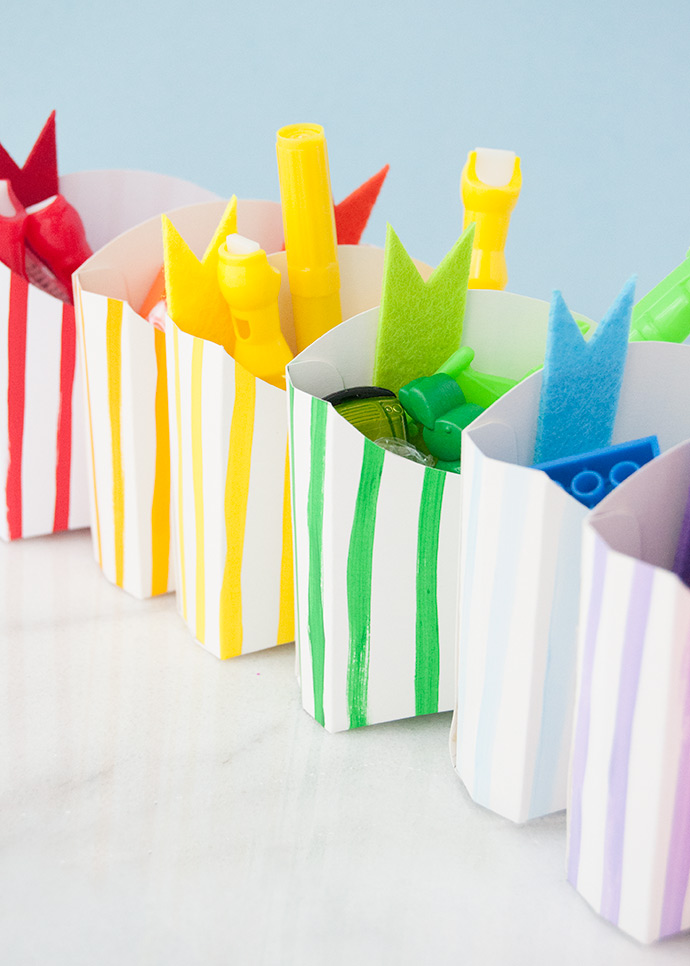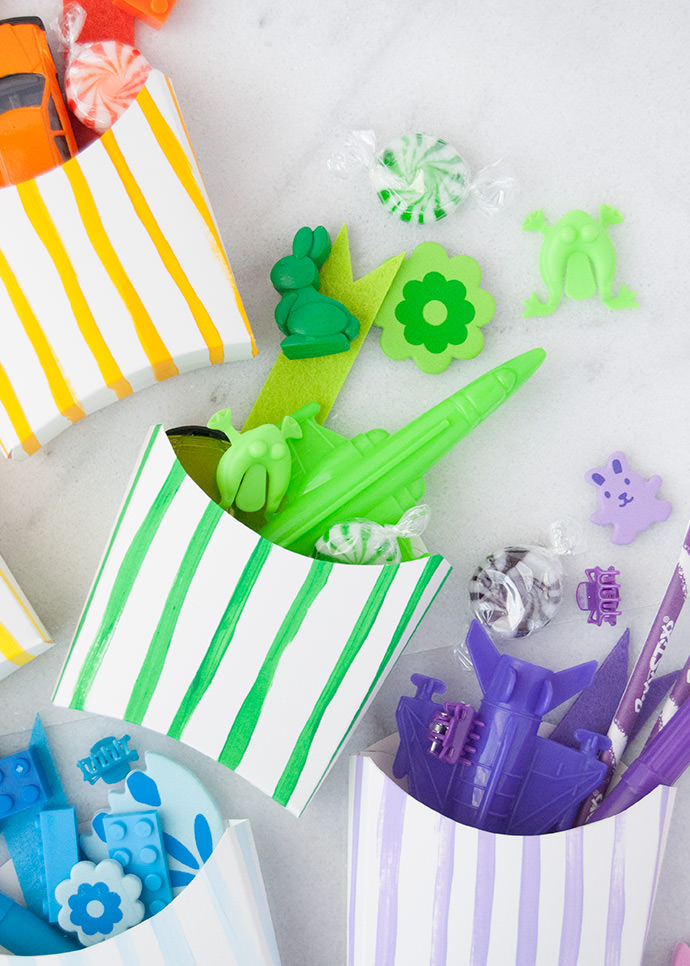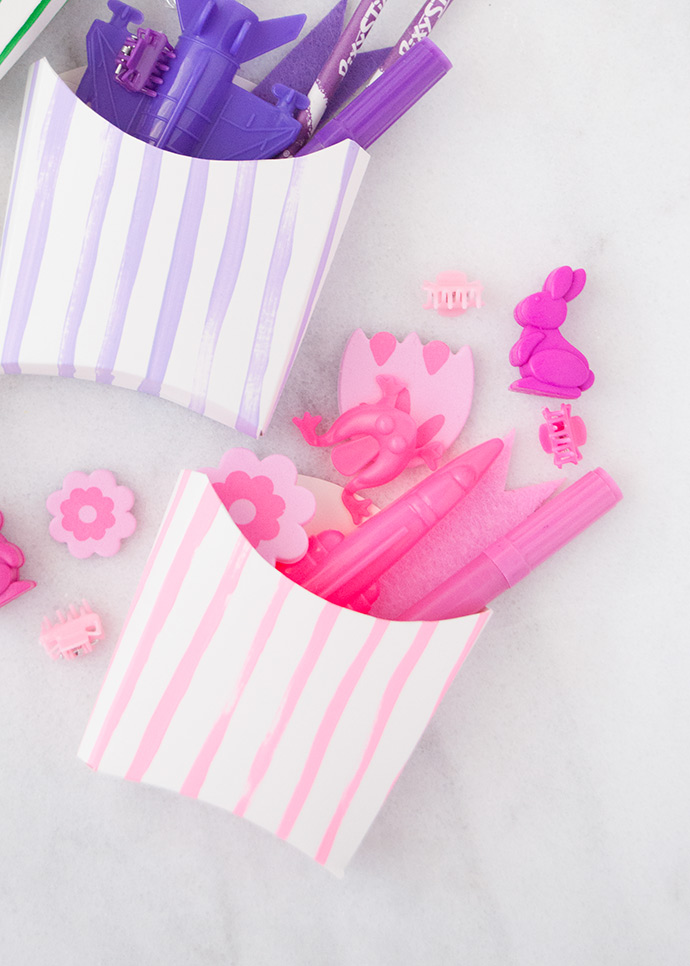 Happy crafting!!