The party aisle at your local dollar store can truly be a magical place! Or better yet, raid your cupboard to find any odds and ends party cups leftover from previous parties. Before you toss them into the recycling bin, take a look through these fun ways to repurpose party cups from the blog archves!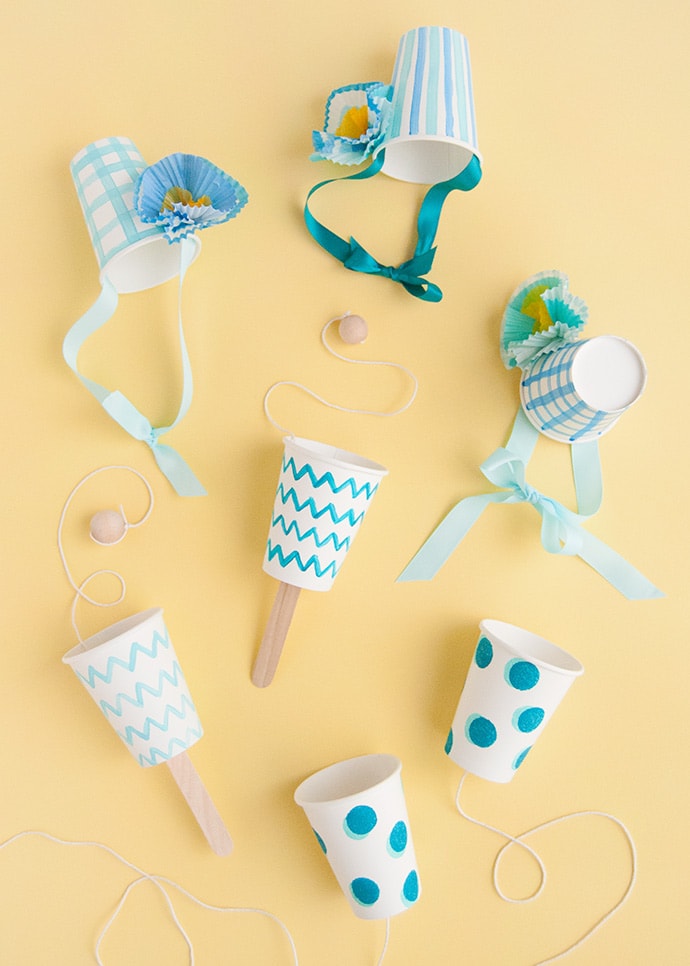 Painted Paper Cup Crafts: Three Ways
Plain paper cups are such a versatile crafting supply. We were so excited to try making our own paper cup walkie-talkies and loved how well they really work. Sometimes the oldies really are the goodies, and this definitely applies to this simple craft. The cup and ball toss is another classic – such a simple concept, but you'll be surprised at how long you'll find yourself playing with this DIY toy. And finally, the floral party hats—why not wear a cute little cap around the house?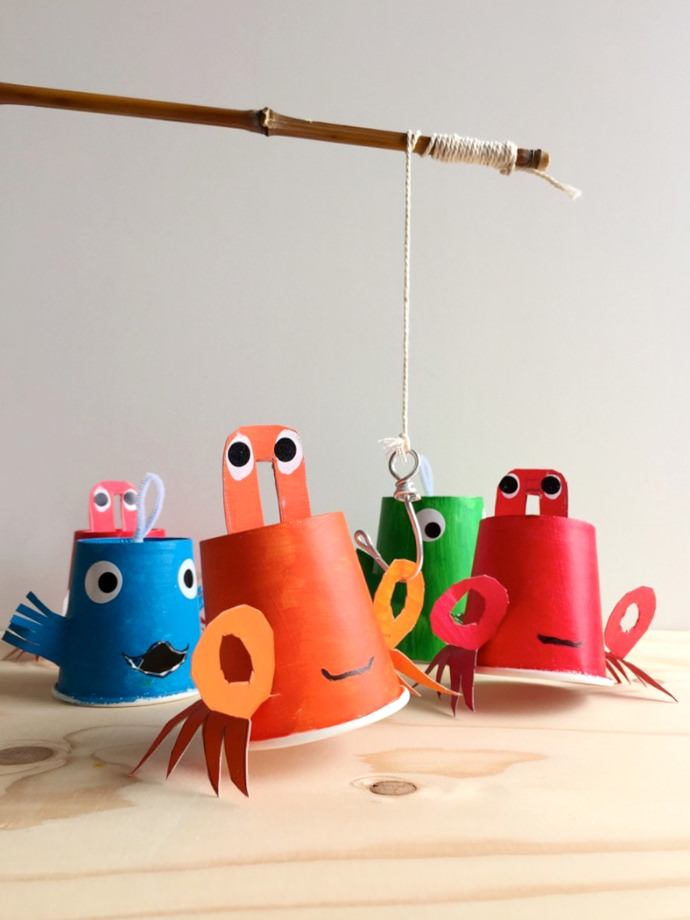 DIY Paper Cup Fishing Game
Recycle paper cups to make this fun fishing game! Your kids will have a blast making these creatures from the deep blue sea, and then playing with them for hours and hours afterward.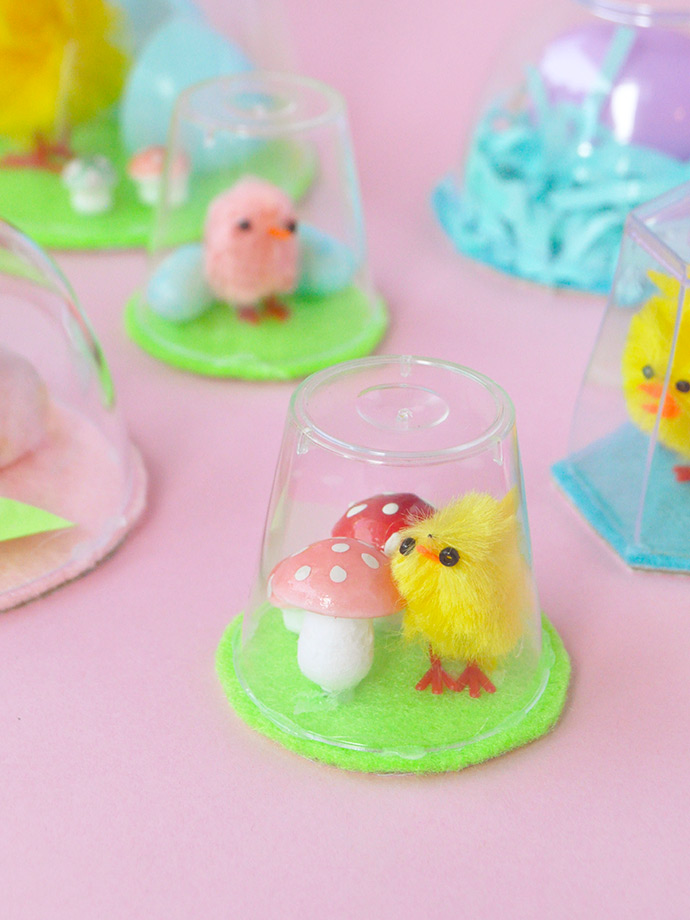 Dioramas
If you don't already have most of the supplies in your craft stash, a quick trip to the dollar store is all you need! We originally made this project for Easter but it can easily be adapted for any time of year.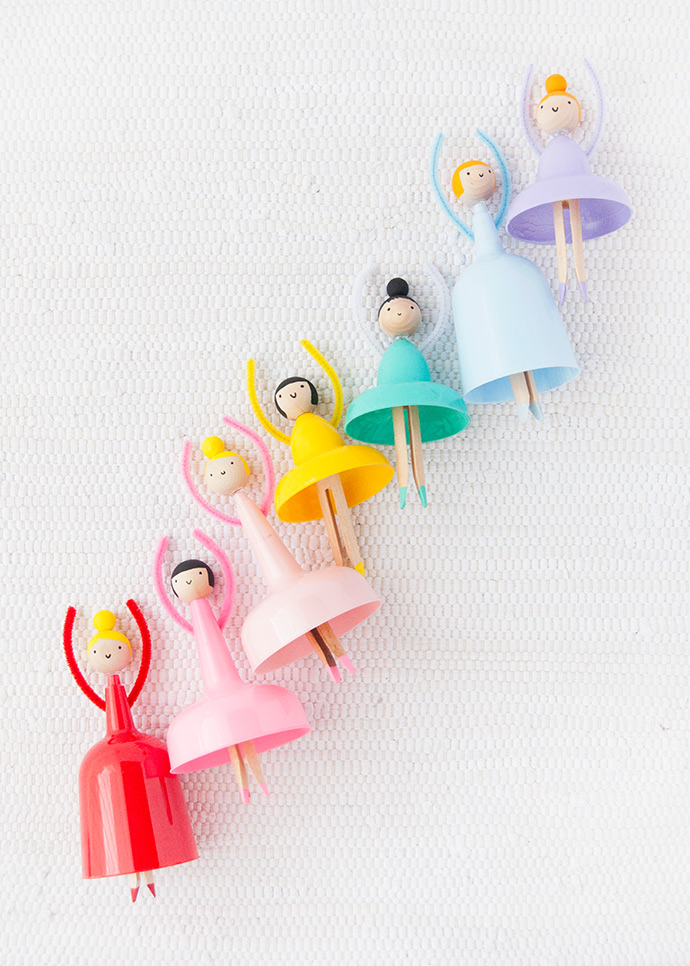 How To Make Your Own Dolls From Party Cups
If you have a cupboard full of odds and ends leftover from your last cookout or birthday party, take a look to see what shapes of glasses you already have. This project is a great way to use up the extra ones you forgot about! Combine various-shaped cups with wooden beads and clothes pegs to make these colorful DIY dolls.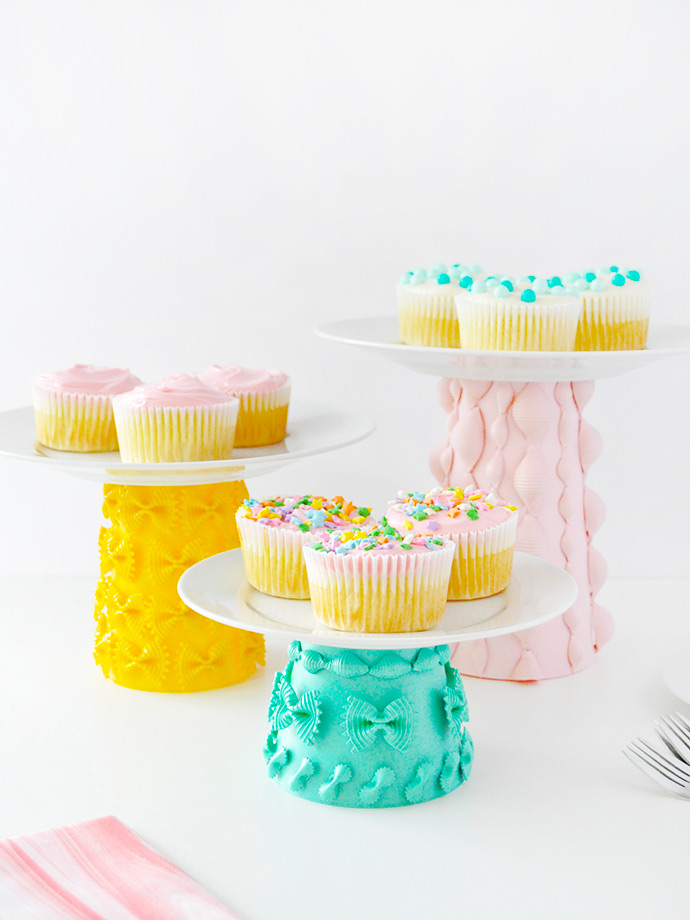 Painted Pasta Cake Stands
Give that leftover pasta in the pantry a colorful makeover perfect for your next party. Kids (and adults!) will have so much fun arranging the pasta into fun designs and patterns on the cake stands and then paint them in whatever colors you want to match your party theme! Plus, these are really affordable to make so you could totally make a whole ton of them and have an over-the-top dessert display without breaking the bank.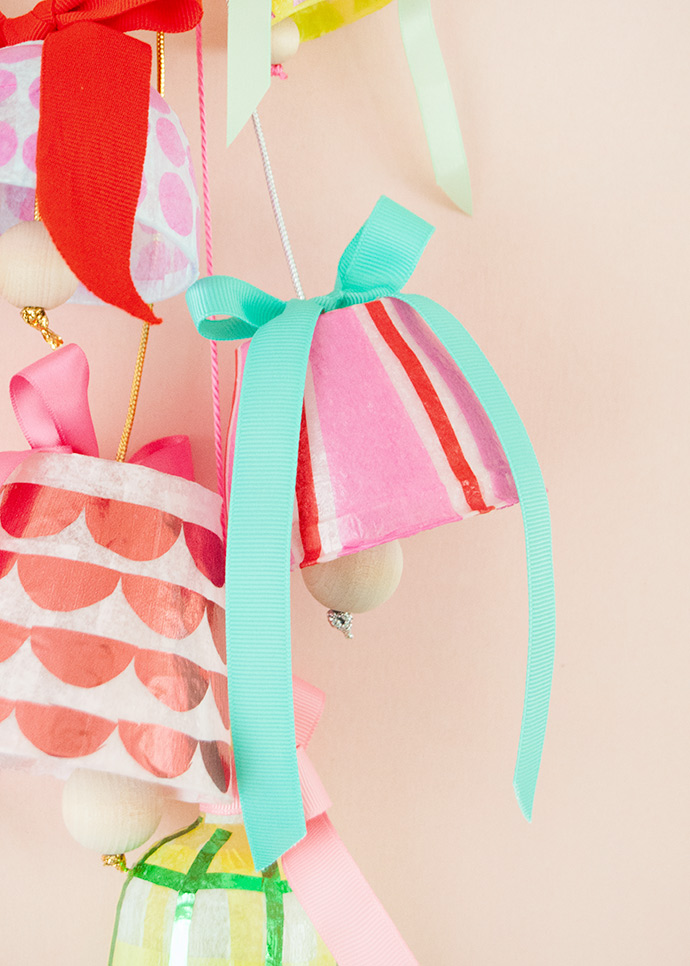 Mod Podge Bells
Add a fun pop of color to your home with these festive Mod Podge bells! We always seem to have some mismatched party cups and fun-shaped recyclables in our craft stash and this project is the perfect way to put them to good use. We originally made these bells for Christmas but by adjusting the colors and patterns, they're perfect home decor for any holiday or time of year.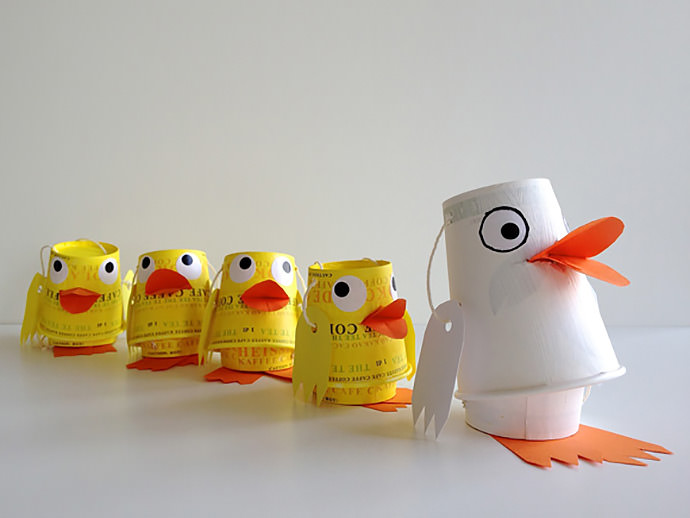 DIY Paper Duck Family Puppets
Repurpose paper cups to make a super cute family of duck puppets! Your kids will have as much fun making the mother duck and ducklings as they will playing with them.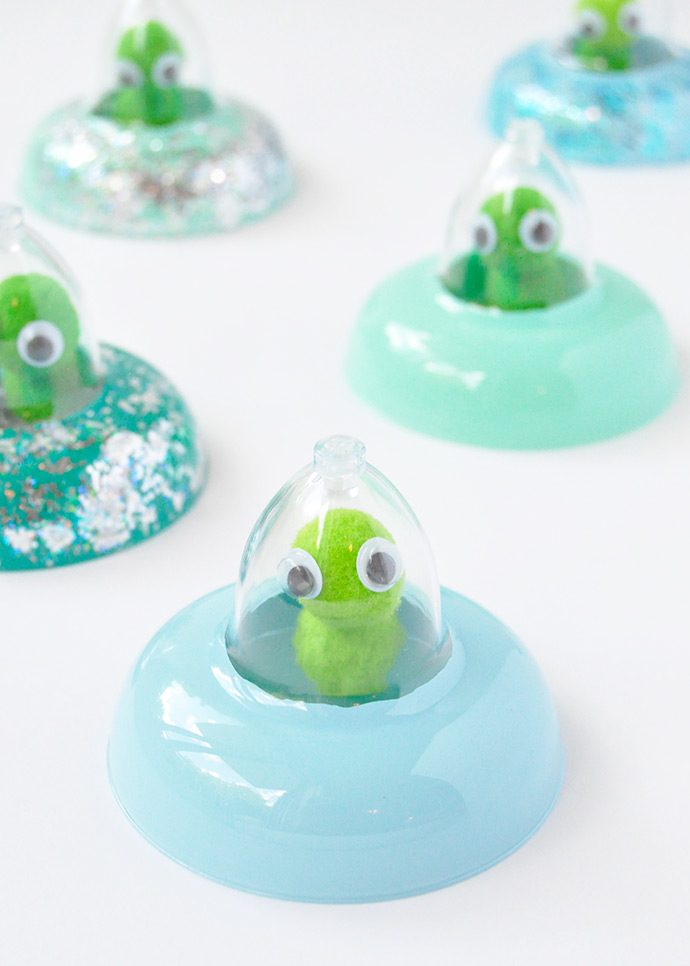 Mini Flying Saucers
While looking at the plastic party supply section, we saw these small plastic margarita glasses. If you turn the top upside down, it looks just like a flying saucer! Once we saw it, we couldn't leave them behind and now we've got a whole bunch of cute aliens flying around the house.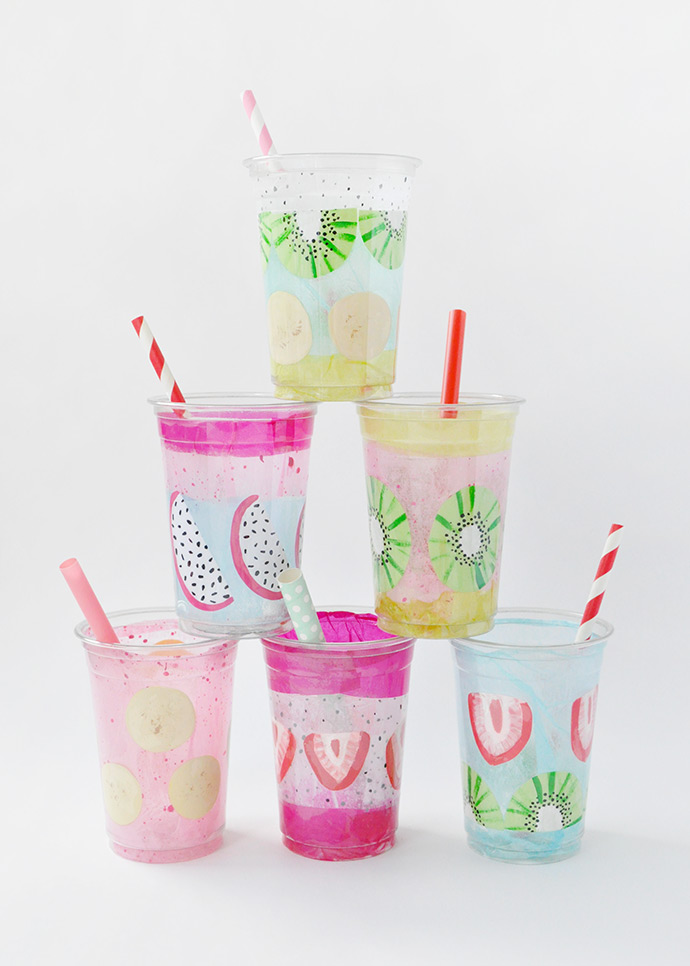 Painted Smoothie Cups
There is some seriously incredible food art on social media that looks too good to eat. We've long admired beautiful smoothies we've seen all over the internet so we used them as inspiration for this craft! Part play food and part art project, these rainbow-hued smoothie cups are tons of fun to make.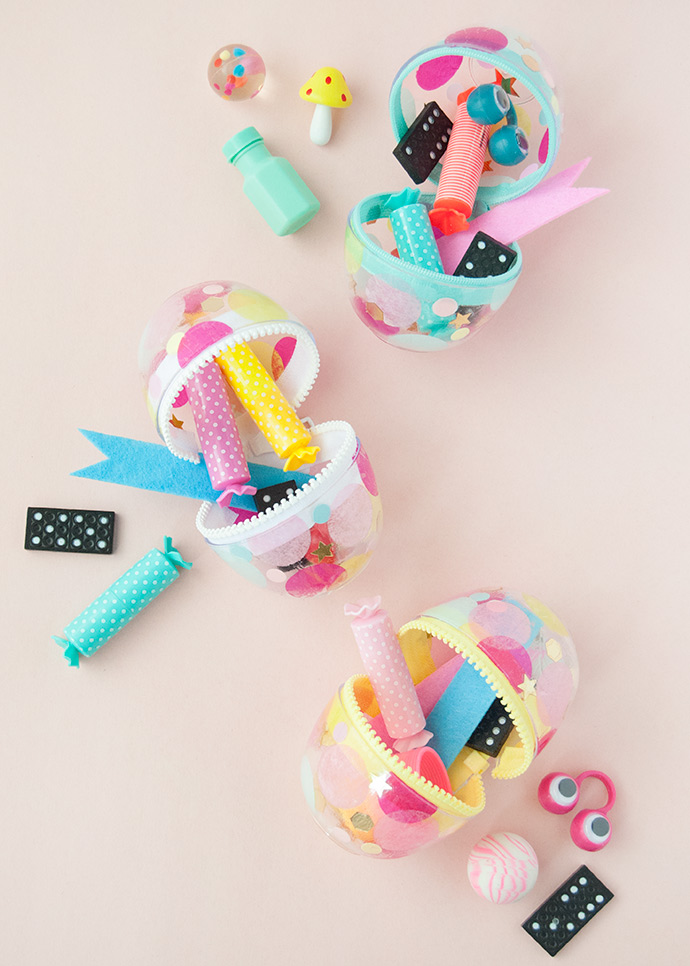 Mod Podge Zipper Pockets
Keep all your treasures and treats handy with these decoupaged confetti zipper pockets! We had to sneak this one in even though we used mini plastic snack bowls from the dollar store – you could so easily use plastic party cups instead. These adorable little pockets have a super festive and cheerful look thanks to colorful confetti.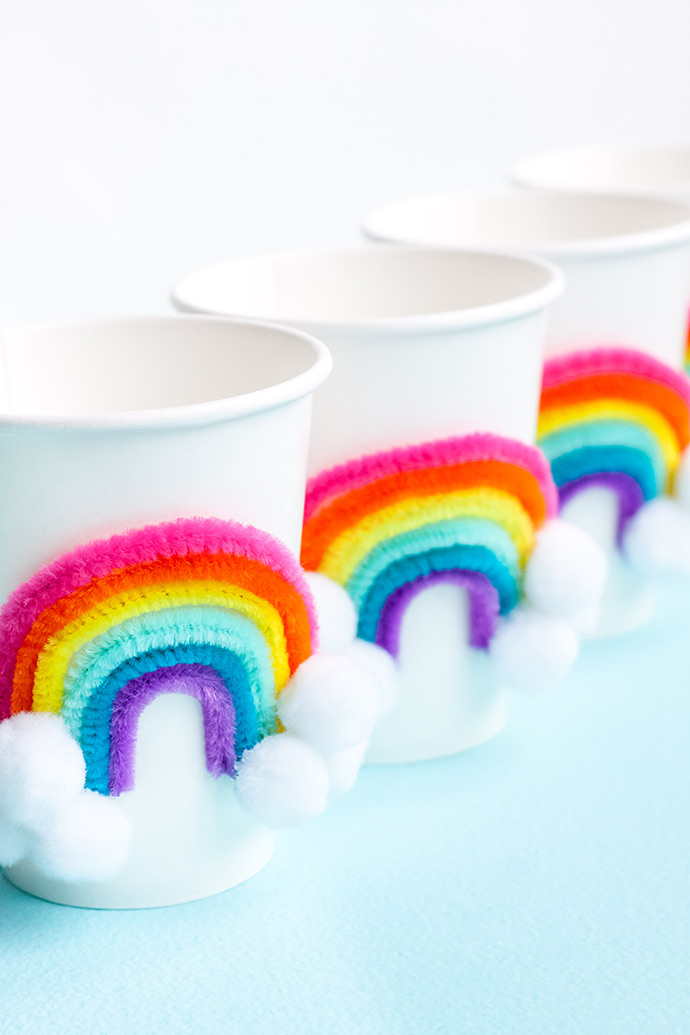 DIY Rainbow Party Cups
Customize inexpensive dollar store items to make them look like boutique party supplies! Rather than thinking of these as just "rainbow party cups", think of them as "chenille rainbow party cups"! How fancy!