This post is sponsored by Sony Pictures in connection to the home release of the Peter Rabbit movie.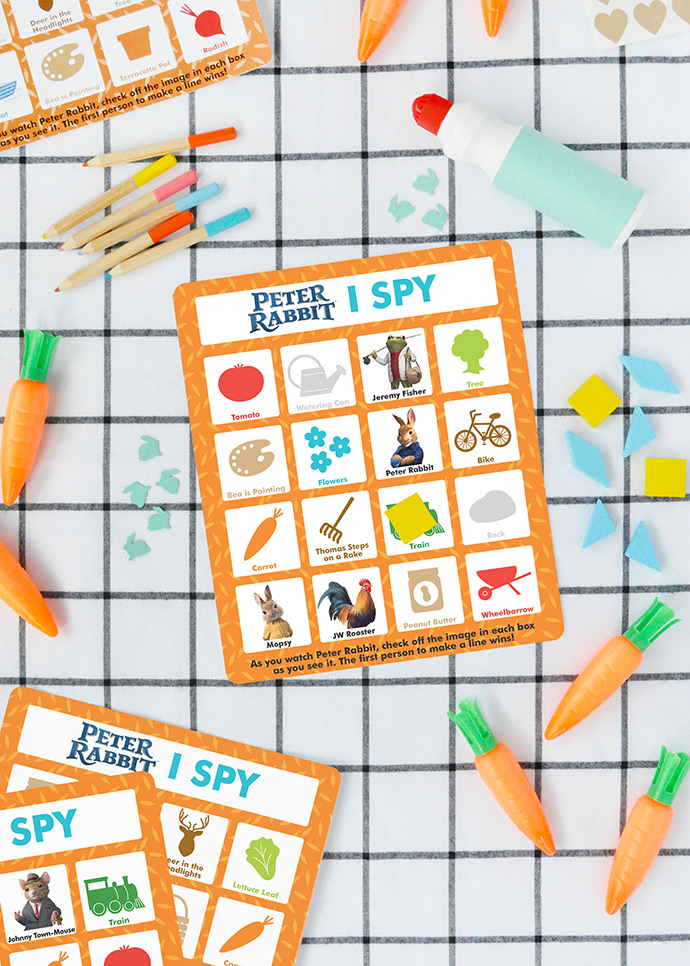 Are you as excited about spring as we are? In case you missed it, last week we shared a whole picnic basket full of recipes approved by PETER RABBIT and all his friends. Today we're having fun with this printable I Spy game that's perfect for a Peter Rabbit movie night picnic!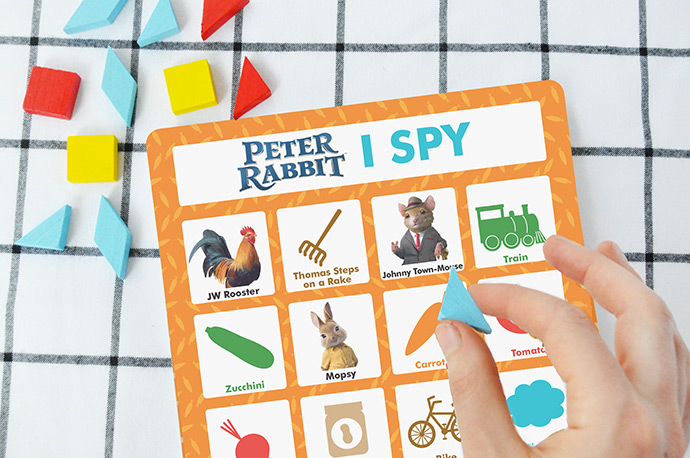 Inspired by Peter Rabbit's adventures in and around Thomas McGregor's veggie garden, this game will keep little ones on their toes throughout the movie! Download all the printable I Spy cards below – no two cards are the same, so everyone in your family will have different things to look out for while you watch Peter Rabbit!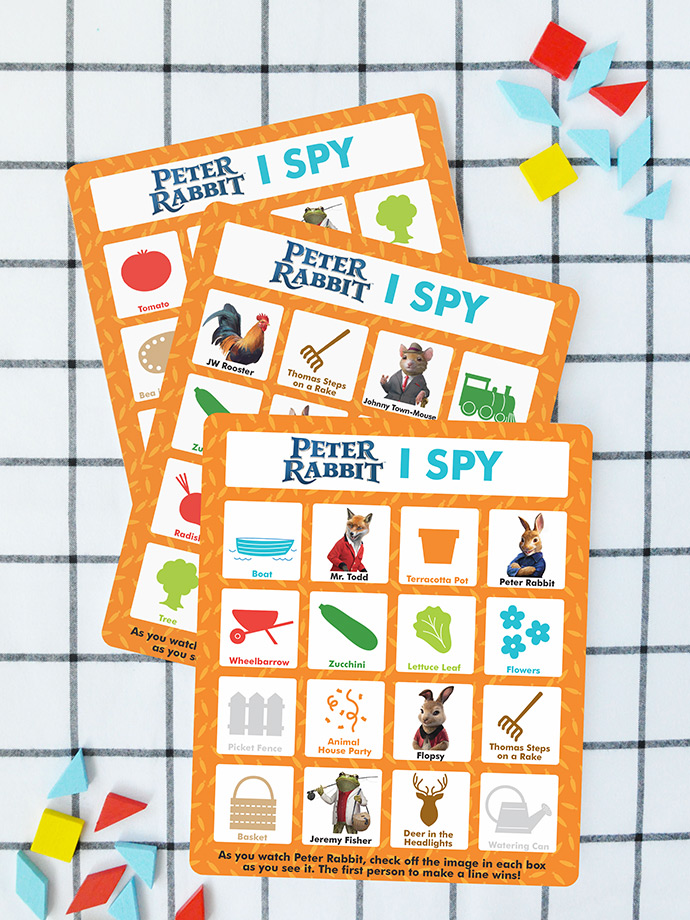 Download the I Spy Cards here!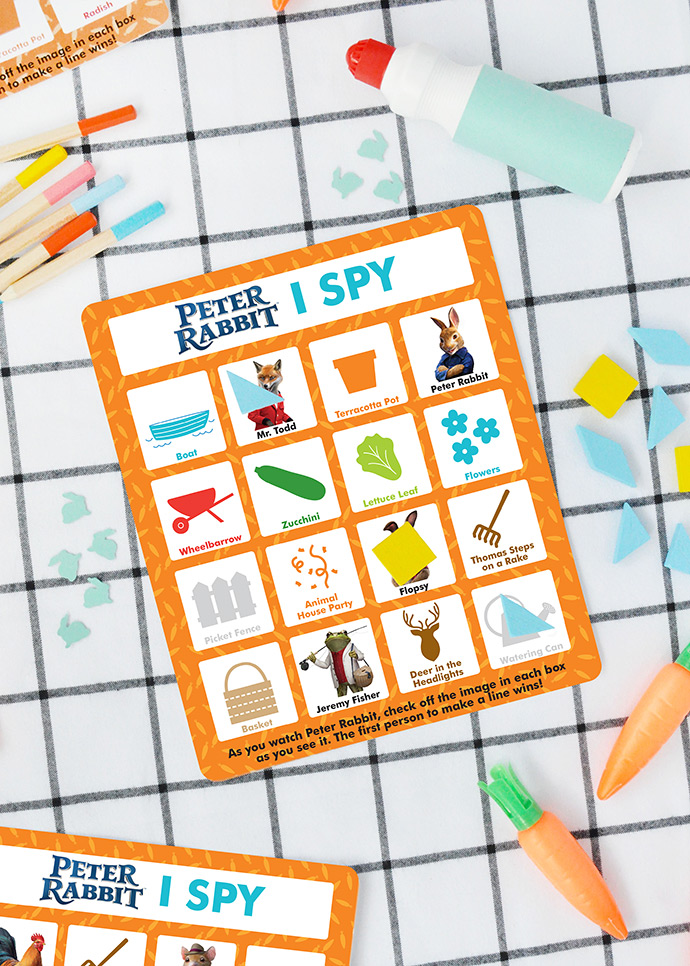 On the card, we include the suggestion that whoever makes a line first wins – you can do this, or make up your own rules instead! Go for a full card, a special shape or letter, whatever you like! Gather up bingo chips, beads, confetti, or mini blocks to mark off the squares you've seen. Or use a bingo dabber, colored pencils, or markers if you prefer.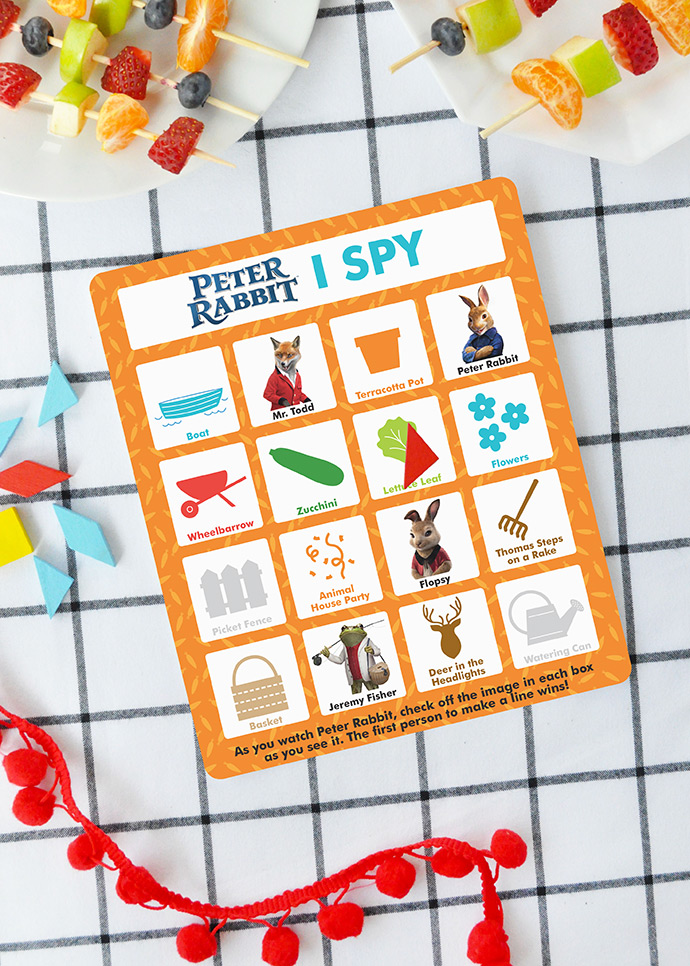 We hope you have as much fun with this game as we did! Peter Rabbit will be released on DVD and Blu-ray May 1st, and is available for Digital download today! And for even more Peter Rabbit ideas, make sure to check out our Pinterest board right here!