Pipe cleaners are 100% a crafting staple, so we're betting that you have at least a few in your craft stash right this second! If not, you'll want to scoop some up on your next trip to the dollar or craft store, because today we're sharing some of our favorite pipe cleaner crafts from the blog archives. This is by no means an exhaustive collection – there are so many that we didn't include them all here, but do a quick search of "pipe cleaner" in the search bar for even more inspiration.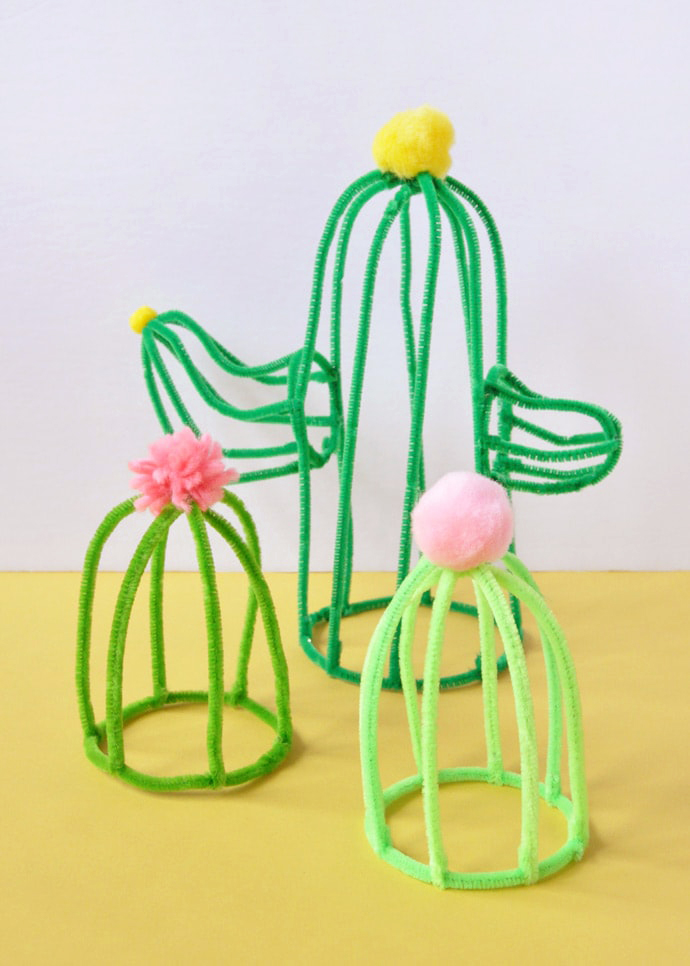 DIY Pipe Cleaner Cacti
You can totally customize this technique to make cacti in a variety of shapes, sizes, and colors! This is such a fun project to do with kids – they'll love experimenting with the 3D shapes in a medium that is so forgiving. Put a pompom on top and you've got a colorful collection of cactus to decorate your table.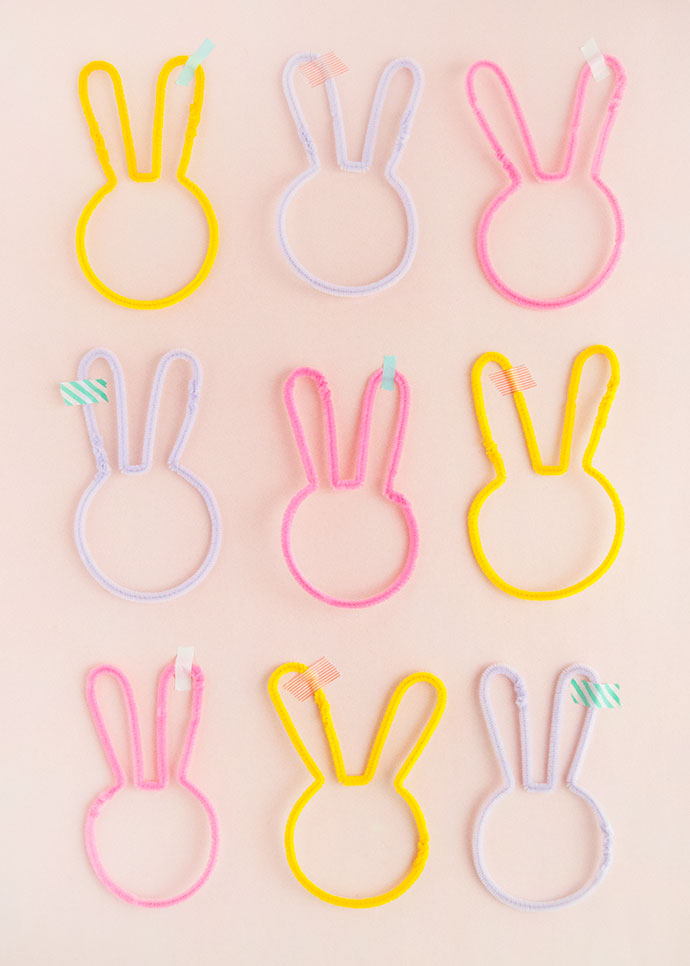 Pipe Cleaner Bunnies
These bunny silhouettes are so easy to make – all you need is a pair of scissors and a few pipe cleaners. These are great as simple decor, but you could also turn them into a garland, mobile, ornaments, or even a ring toss game!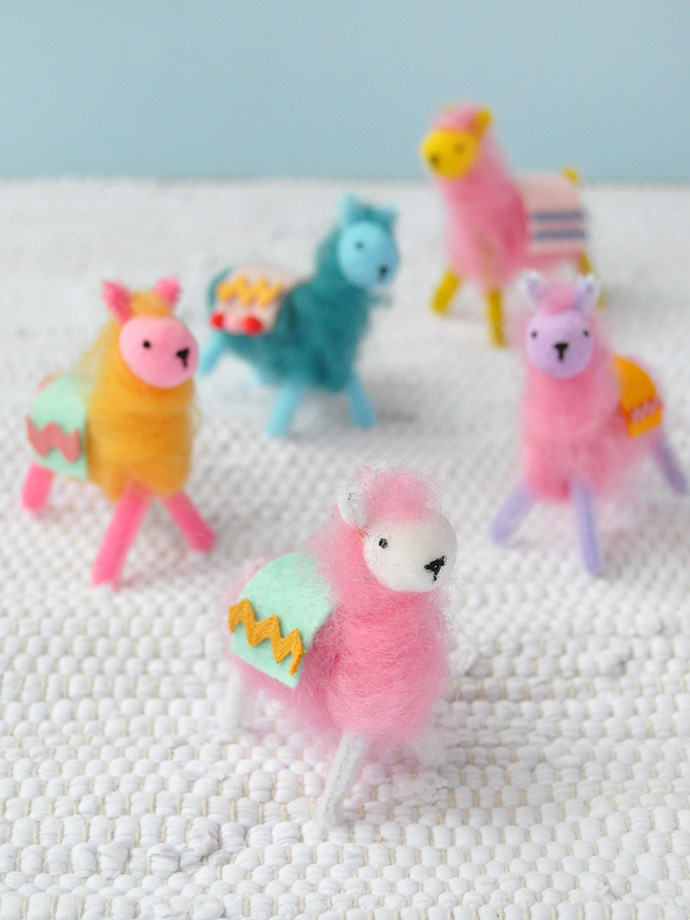 Pipe Cleaner and Wool Llamas
While looking through a vintage craft book recently, we saw adorable miniature sheep made out of pipe cleaners and wool. These colorful llamas were inspired by that idea!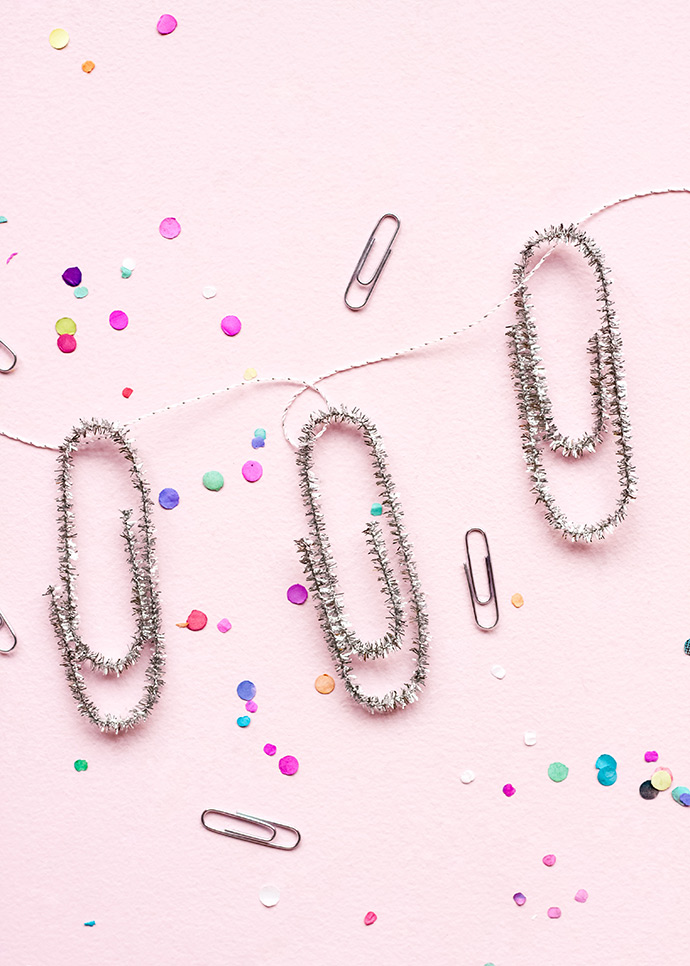 Paper Clip Garland
You only need a few silver pipe cleaners and some baker's twine to make this adorable, oversized paper clip garland. It would be so cute in a classroom, or as quirky office décor!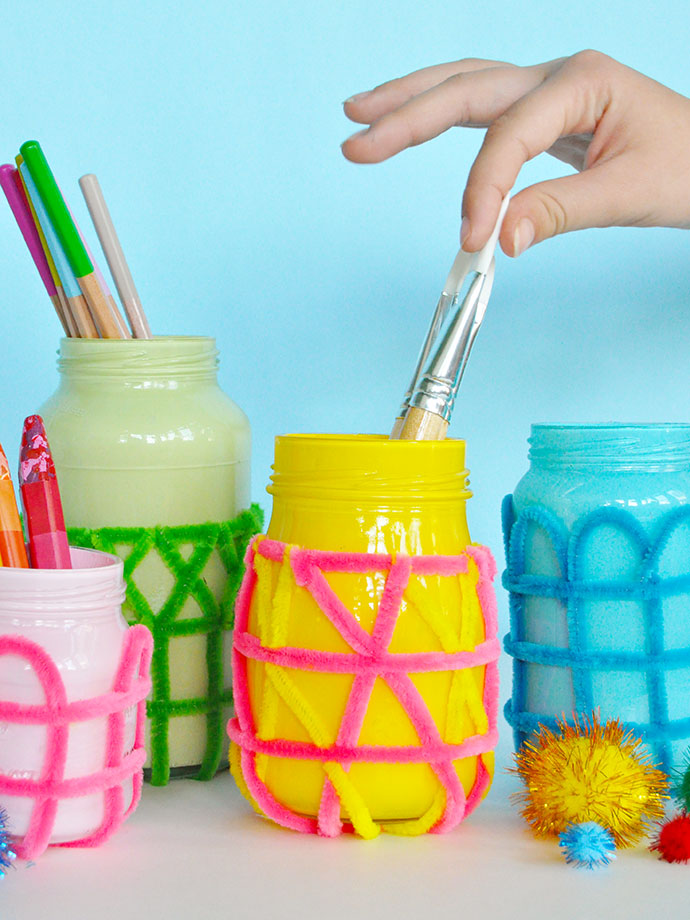 Woven Pipe Cleaner Jars
Use neon pipe cleaners to dress up some plain glass jars! Vintage weavings, rattan, and macrame patterns make the perfect inspiration for these DIY vessels.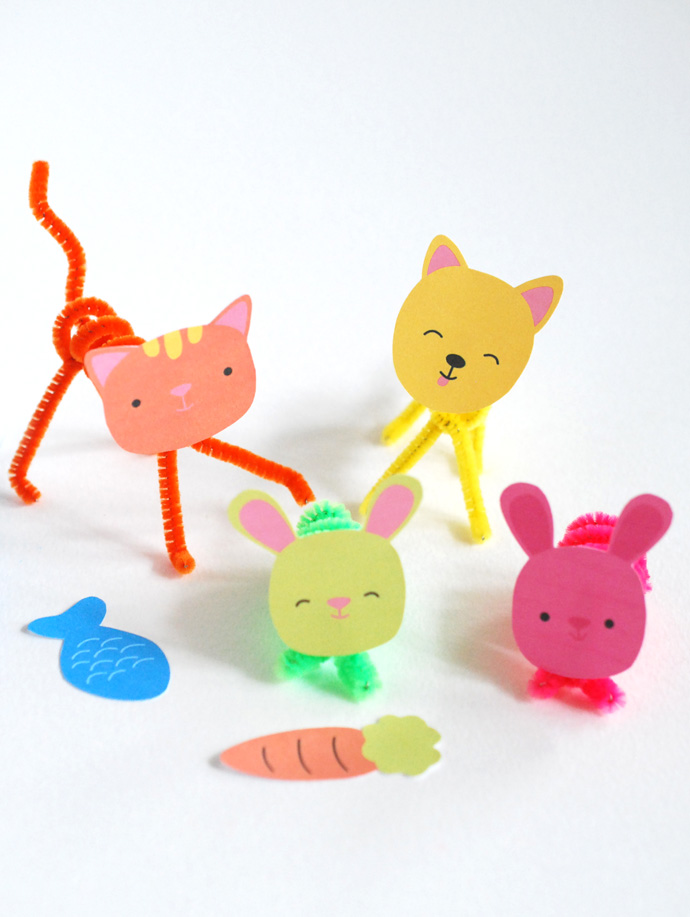 DIY Pipe Cleaner Pet Pals
Kids will love crafting their own toy animals! All you need are some brightly colored pipe cleaners, a few basic tools, and the free printable.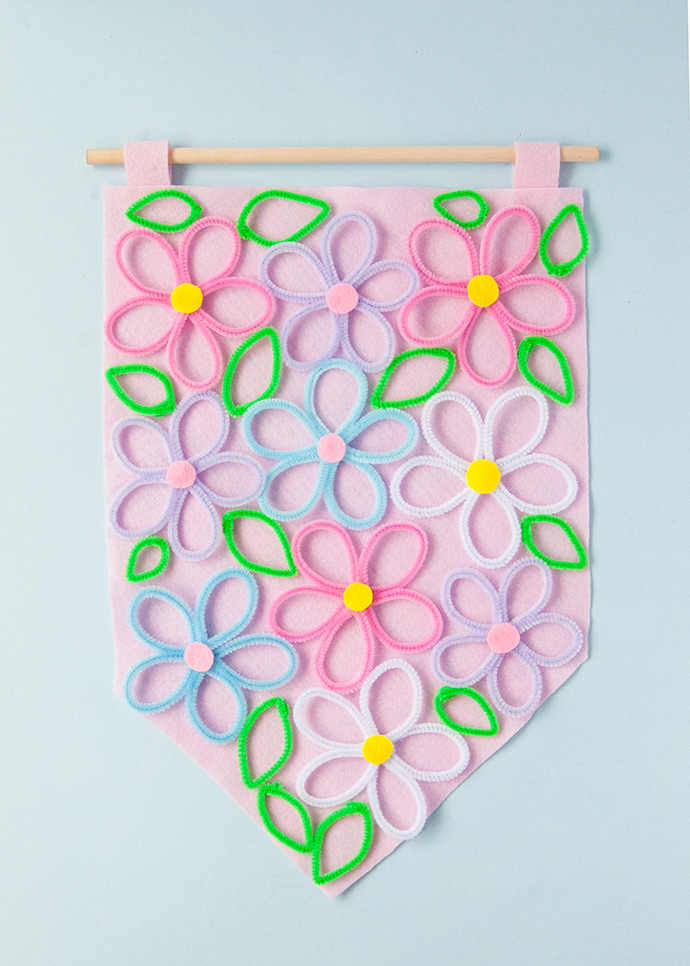 Floral Pipe Cleaner Wall Hanging
If you're looking for a quick way to add a pop of color to your home for spring and summer, look no further! This floral wall hanging is made from felt and pipe cleaners and comes together in almost no time.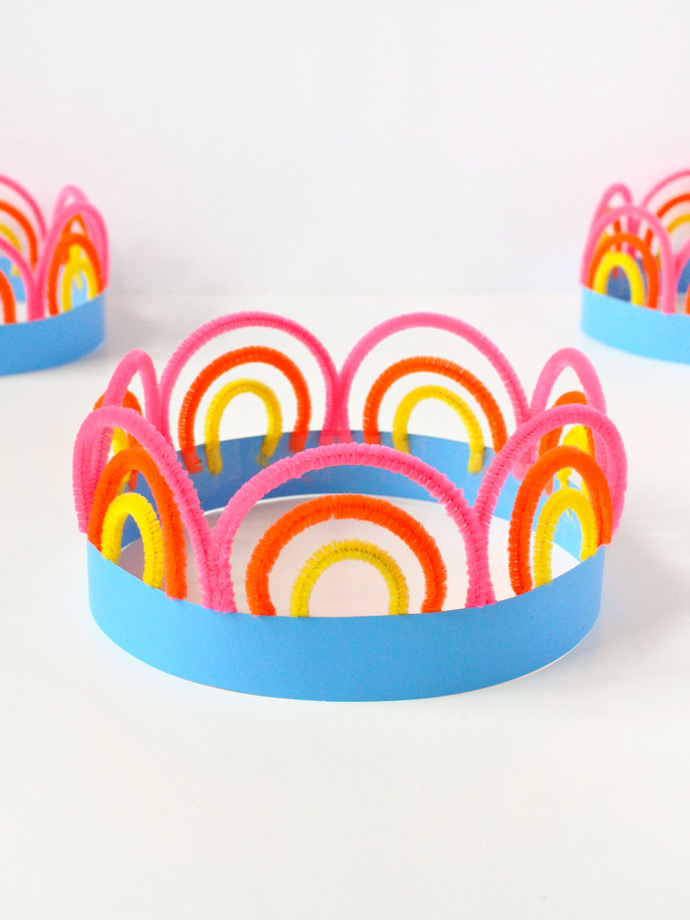 Rainbow Pipe Cleaner Crown
Have you ever wished you could have rainbows by your side all day long? Make this DIY rainbow crown and you'll be all set!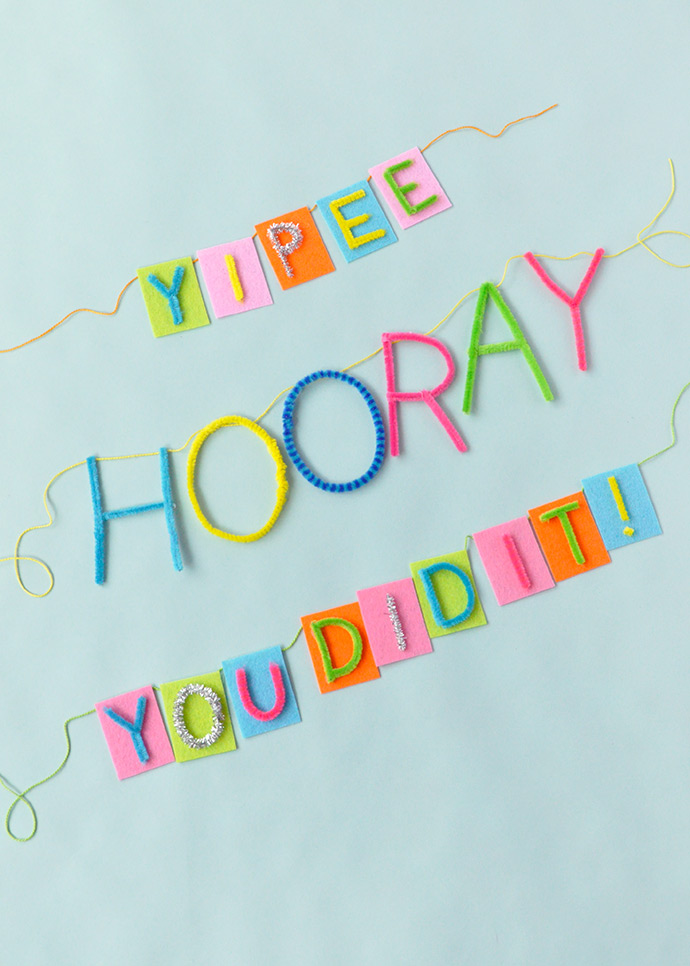 Pipe Cleaner Garland
Bend and shape pipe cleaners into playful garlands! Fun for parties or any old day, these are super quick to make and can be customized in any way you like.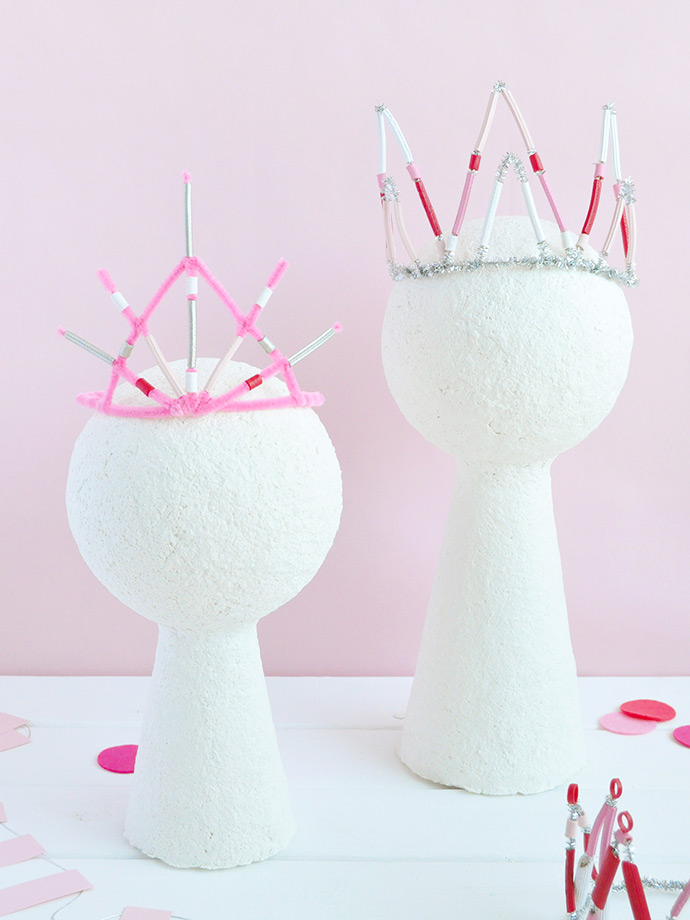 Pasta and Pipe Cleaner Crowns
We couldn't help but combine pasta and pipe cleaners for these DIY crowns! We used shades of pink, red, and silver to give them a Valentine's Day vibe but they would really be fun for any time of year or celebration.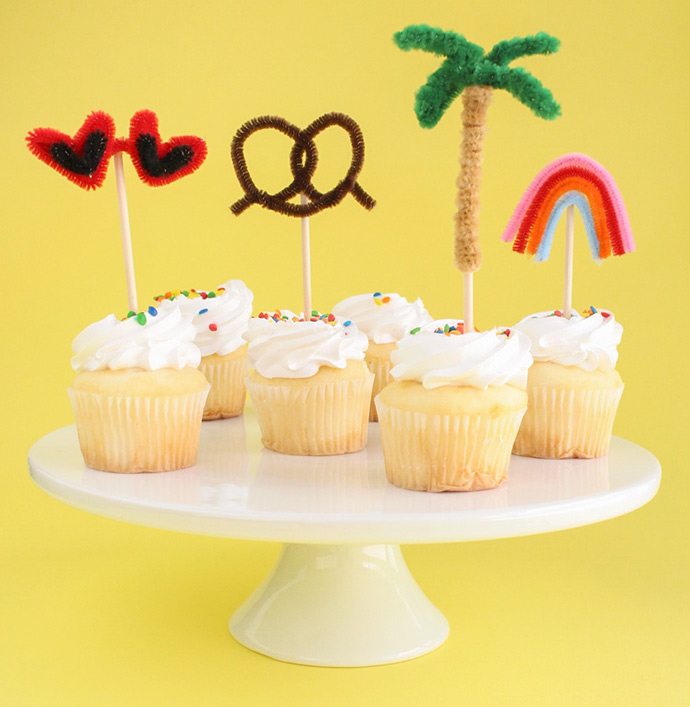 Summer Cupcake Toppers
Sometimes the easiest DIYs are the best ones and these summer cupcake toppers fall right into that category. Turn plain cupcakes into the life of the party with these adorable toppers.
Pipe Cleaner Crystals and Gems
If you're a crystal and gem enthusiast, this is the project for you. Recreate your favorite gems and crystals using the colors and meaning as inspiration! Metallic pipe cleaners are perfect for this because they give a nice shine and sparkle, especially in the sun.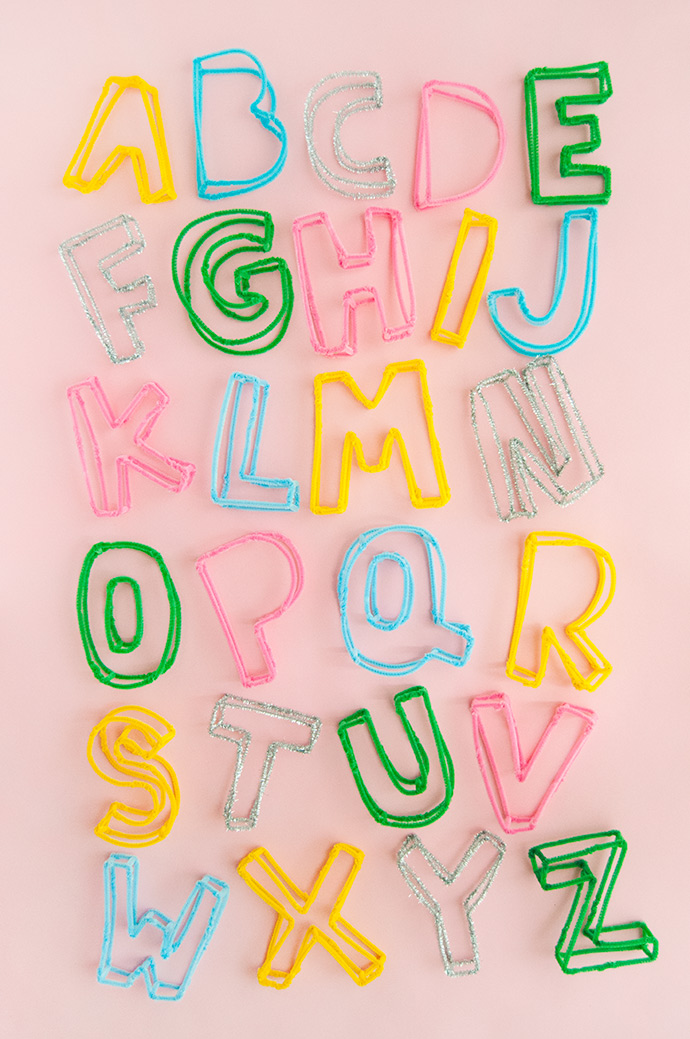 Pipe Cleaner Alphabet
This 3D alphabet was so fun to craft and the finished collection of letters has such a playful look to them. They may not be a perfectly even typeface, but that's why we love them!