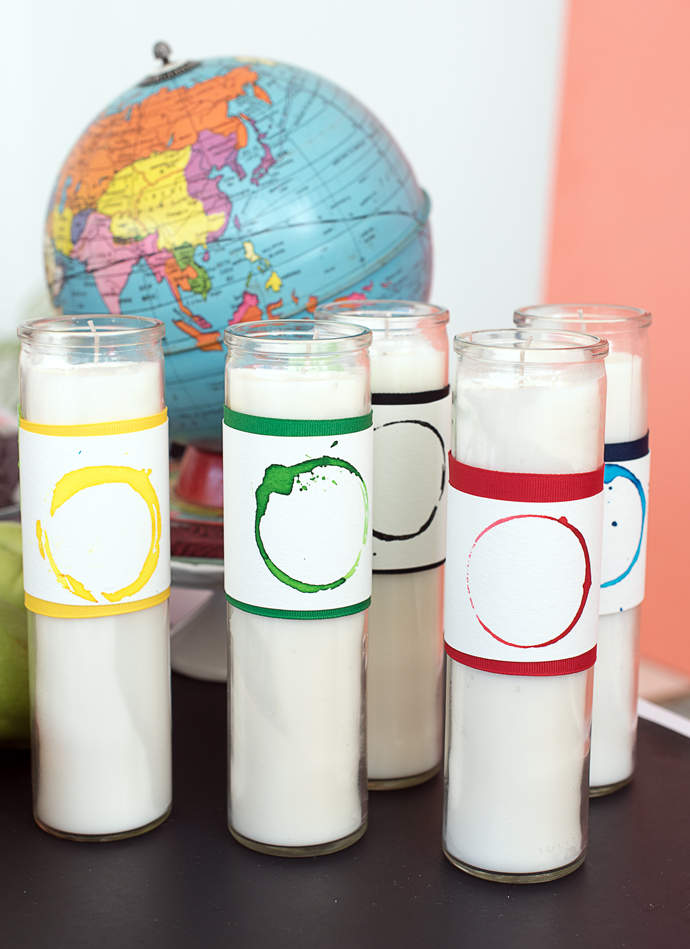 Three cheers for the Winter Olympics!! We can't get enough – have you been tuning in so far? Celebrate by decorating your home with these DIY hand-stamped candles! This project is SO quick to do, you'll have enough stamped Olympic rings to wrap not only candles, but party cups too. You could even make a few extra and keep them as poster or flags! Keep reading to see how to make your own stamped Olympic rings art.
5 paint dishes
White paper
Scissors
Tape
Ribbon
5 empty tin/soda cans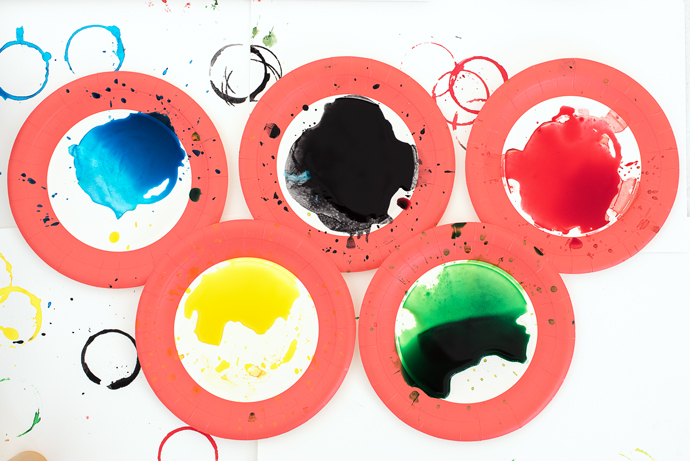 Step 1
Pour a little bit of FolkArt Ultra Dye onto each of your five dishes – to make the Olympic rings, you'll need blue, black, red, yellow, and green.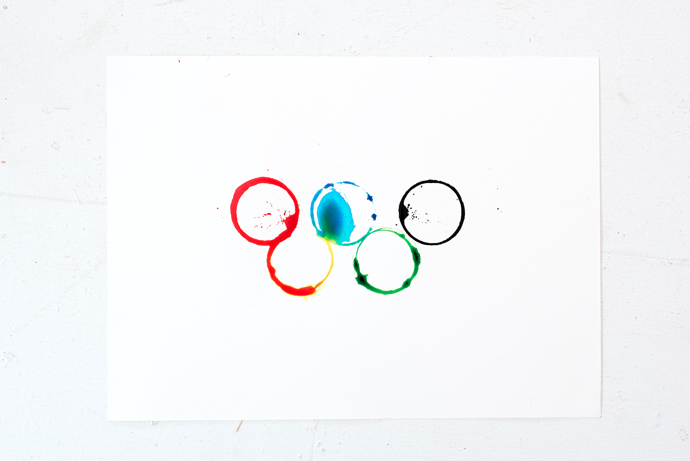 Step 2
Dip one end of the can into the Ultra Dye and then use as a stamp to print a circle onto the white paper. You can keep it simple and make prints to use as posters or flags like we did above. Or, if you want to use them as candle wraps, stamp the rings with 1″ or so of space in between, not overlapping like above.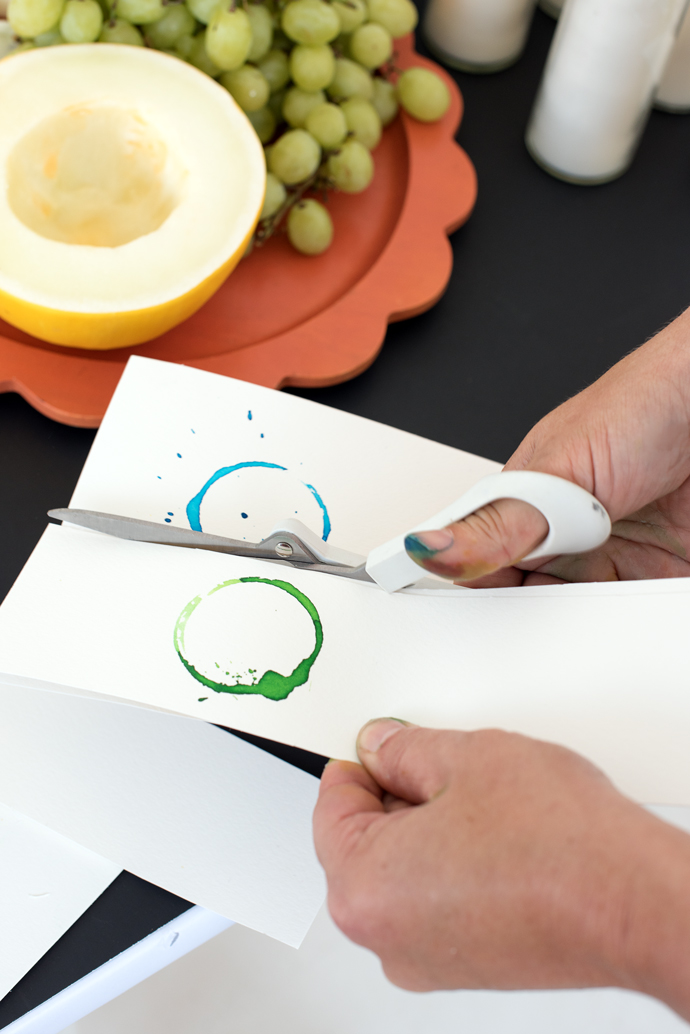 Step 3
Let dry completely and then use scissors to cut a long strip of paper around the ring.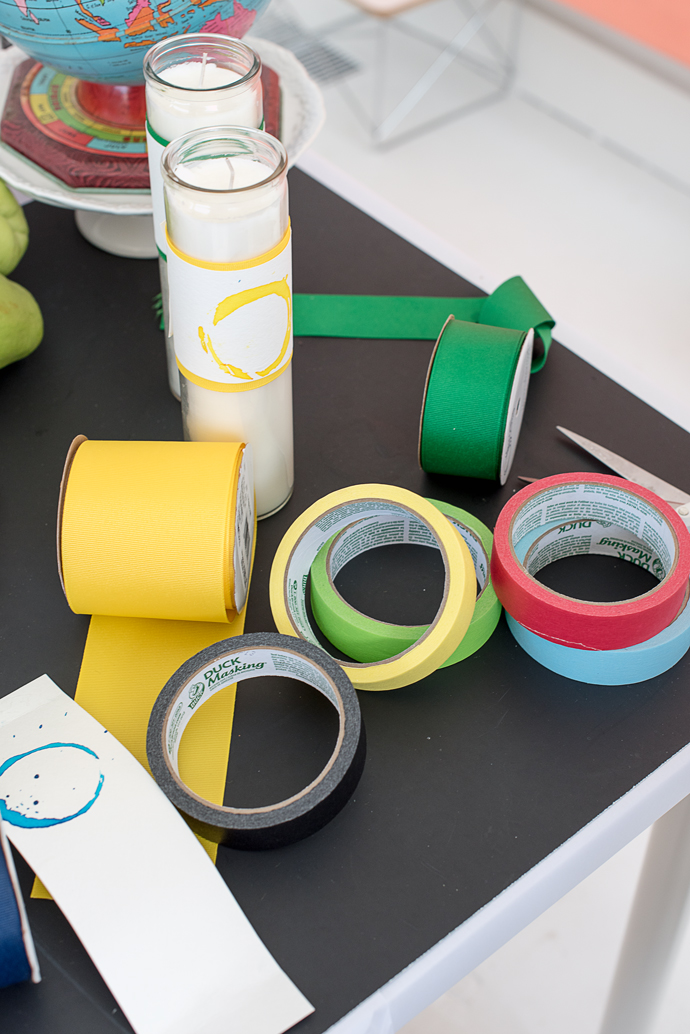 Step 4
If you want to add an extra punch, cut a piece of matching ribbon (you can use super wide ribbon, or two pieces of narrower ribbon) to match the paper, so that the ribbon peeks out from behind the paper. Use tape to secure the paper to the ribbon, and then wrap the whole thing around your candle, party cup, vase … whatever you like!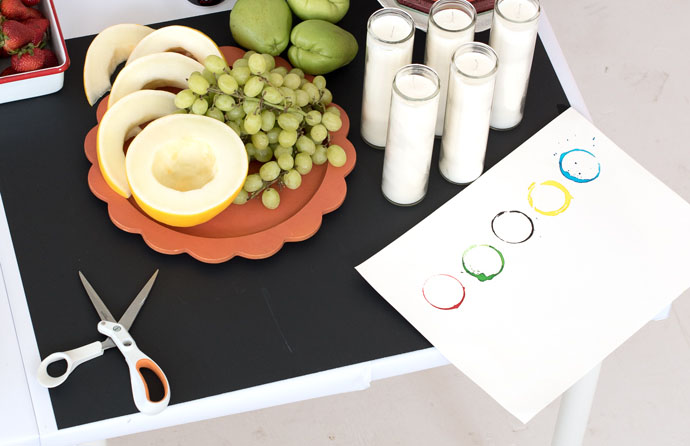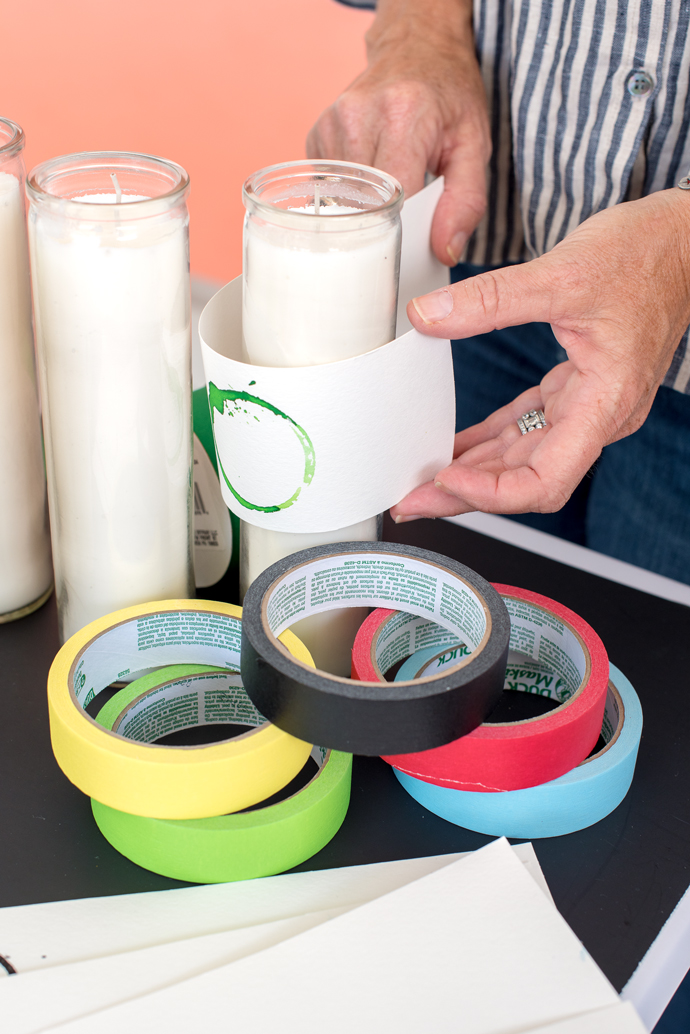 Happy crafting!
P.S. See more fun Olympics crafts here!