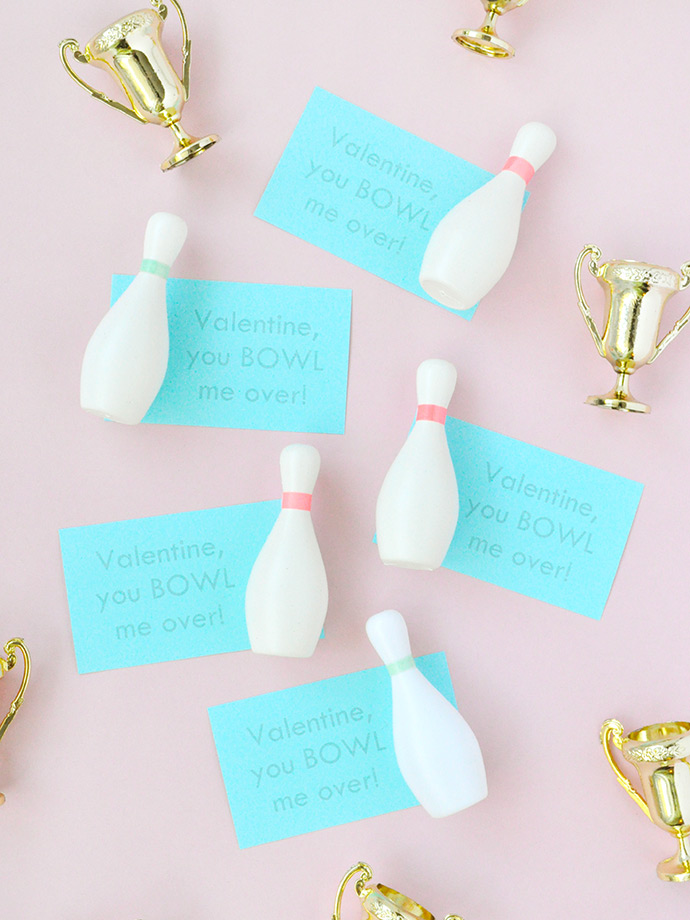 We love a good punny Valentine's Day card and this one is super simple to put together. All you need is some scraps of cardstock and a miniature bowling set from the dollar store! You could even take the bowling theme to the next level with this DIY bowling alley cake and mini bowling ball cupcake toppers!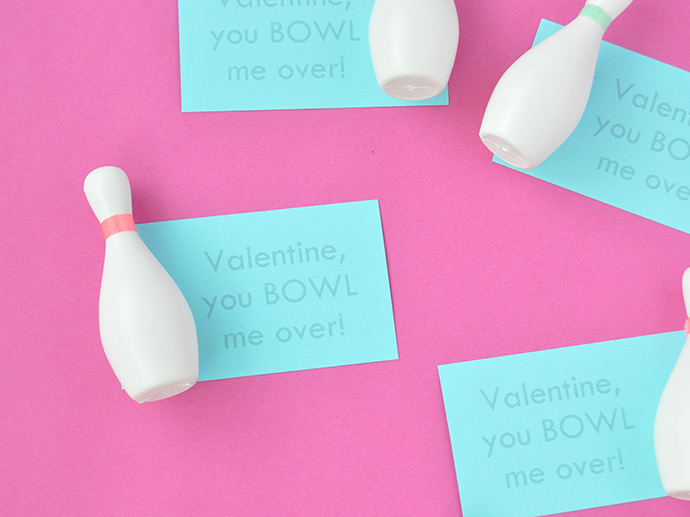 Cardstock
Scissors
Pen / printer
Double sided tape
Mini bowling set
Washi tape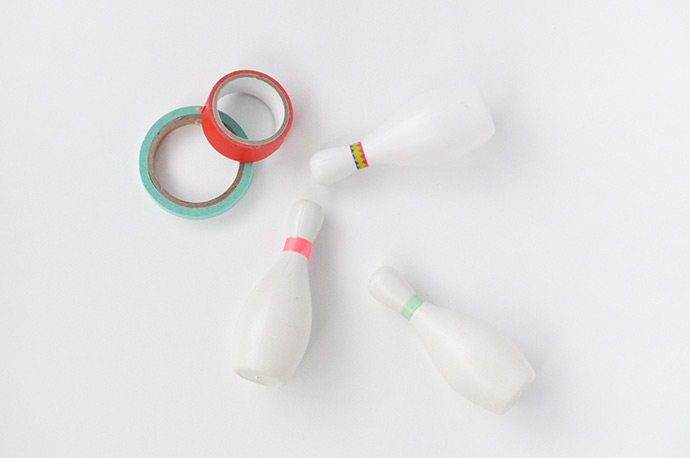 Step 1
We did a quick makeover on our bowling set – all you have to do is remove the sticker stripe and replace it with a piece of washi tape in a color scheme that you like. If you're super short on time, you can skip this step!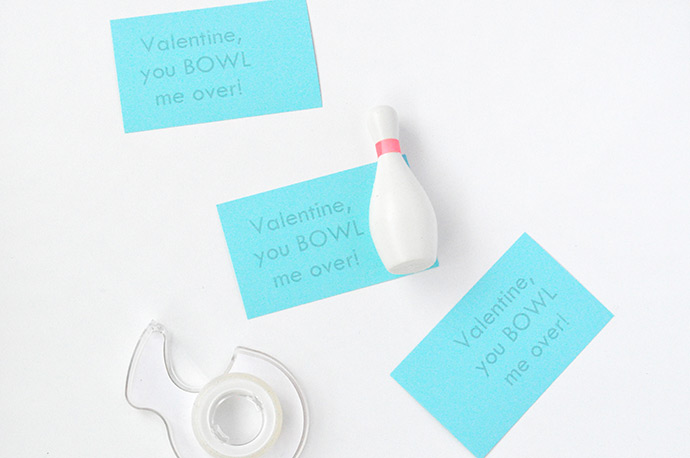 Step 2
Cut rectangles of cardstock and print or write "Valentine, you BOWL me over!" on each. This is super cute when little ones help with the writing – don't forget to write who the Valentine is for on the other side! Then stick a small piece of double sided tape onto one side of the bowling pin and attach onto the card. And that's it!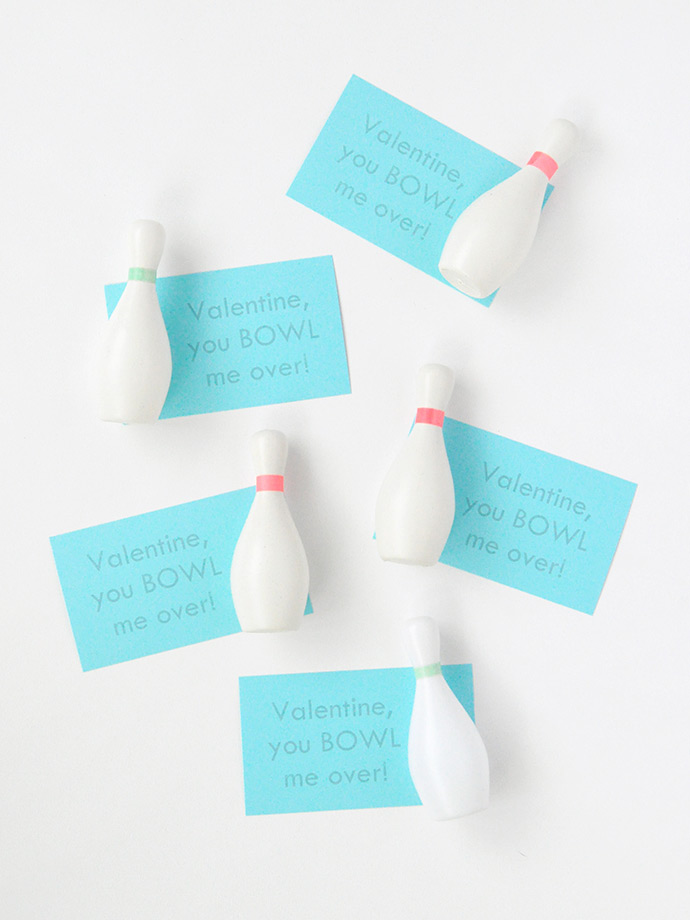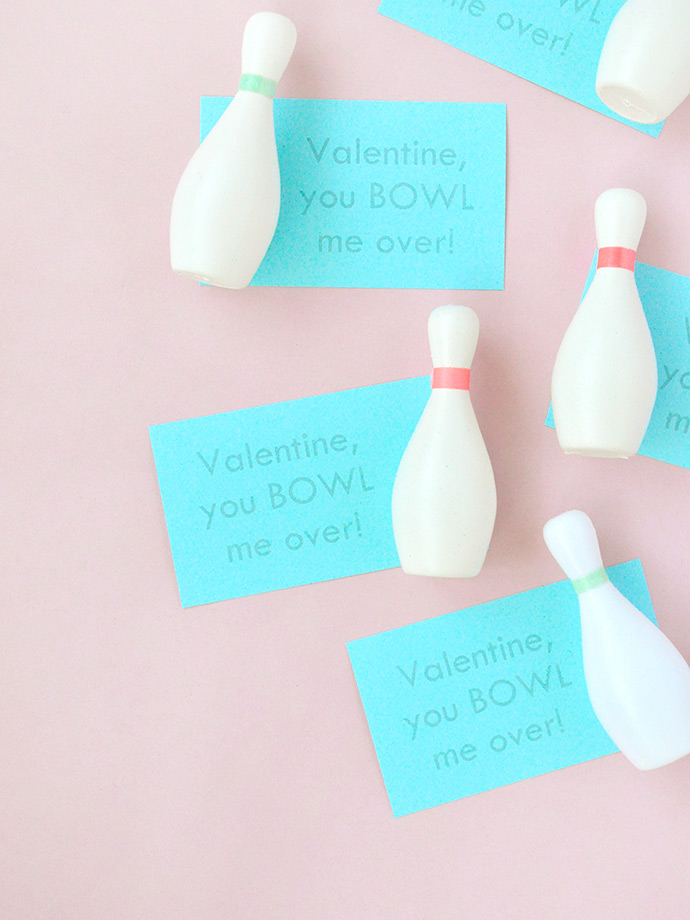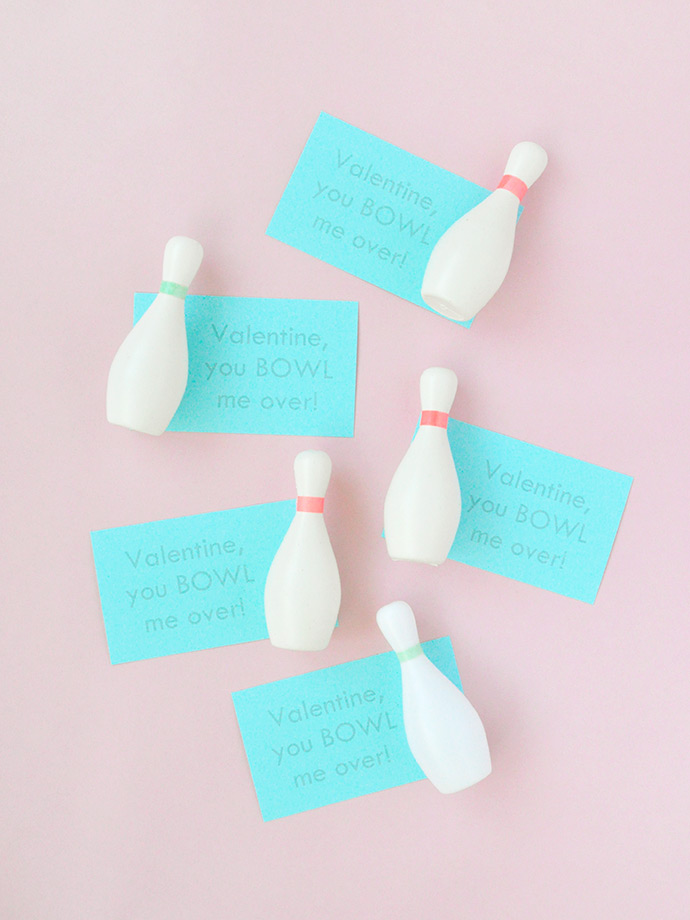 Happy Valentine's Day!