This is the time of year that the drop in the weather makes us all a little bananas for anything and everything pumpkin. I think you could call it a seasonal obsession. So much so that even just typing the words pumpkin and bananas makes me conjure up images of all kinds of sweet or savory recipes possible. Pumpkin is such an amazing ingredient in cooking because it can be used in anything from breads, to desserts, main course meals, and even appetizers. So in honor of our collective obsession with the amazing and versatile pumpkin, I've put together a round-up of some recipes from Handmade Charlotte that have caught my eye!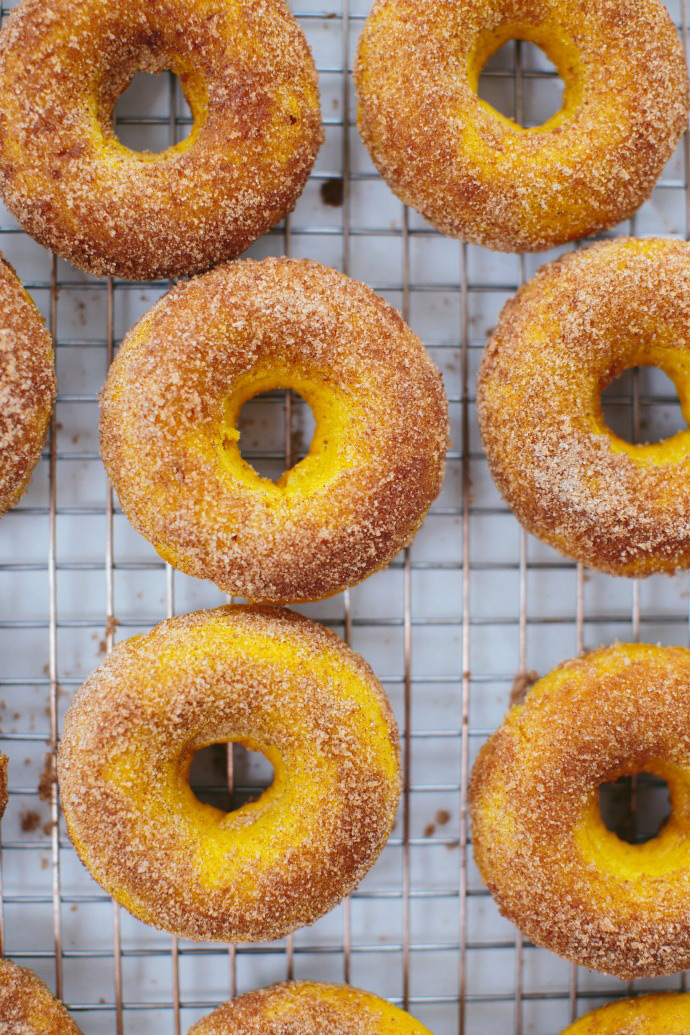 Baked Pumpkin Donuts
Last year I finally broke down and bought a doughnut pan! Have you heard of these? If you haven't, you must find one! With it, you can turn anything into doughnuts and then you have to check out these baked PUMPKIN doughnuts! Pumpkin flavored and glistening in a sugar-cinnamon coating, you will never go back to your pre-doughnut-baking days.
Pumpkin Pound Cake
Speaking of pumpkin desserts, check out this marvelous Pumpkin Poundcake! Filled with fabulous fall spices and smothered in a divine chocolate frosting, you will welcome Fall all the right ways with this recipe!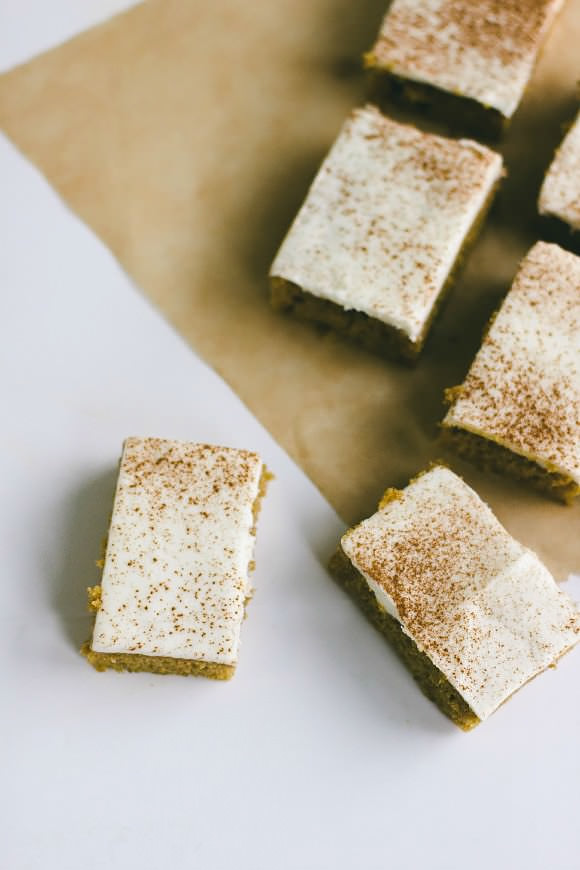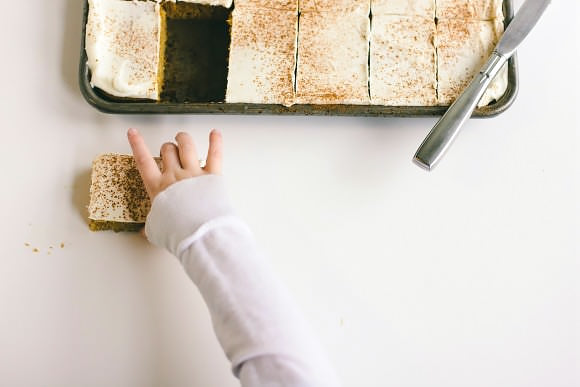 Cream Cheese Frosted Pumpkin Bars
Now, when I think about my favorite dessert, I have to admit it's anything made into a bar! Candy bars, Fig Bars, you name it, you can't go wrong with a compact dessert. These Cream Cheese covered Pumpkin Bars make a fantastic dessert and they are easy for little hands to share!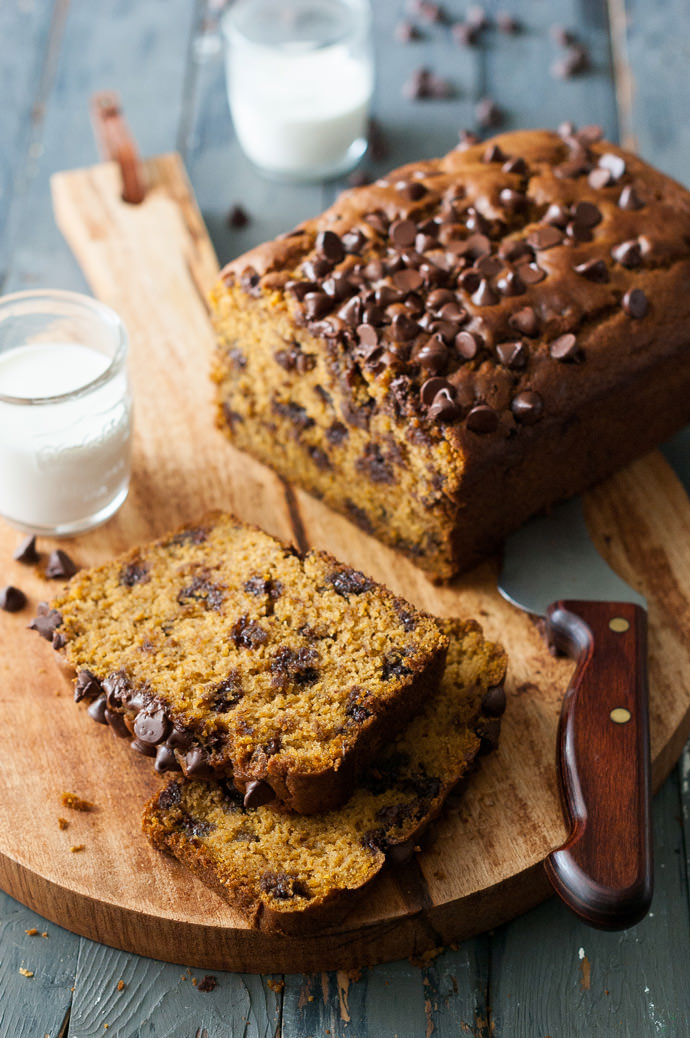 Whole Wheat Pumpkin Chocolate Chip Bread
I love this sweet-bread recipe because it meets right in the middle of a snack and a dessert! Check out the simple combo of pumpkin bread + chocolate that makes this an autumn winner!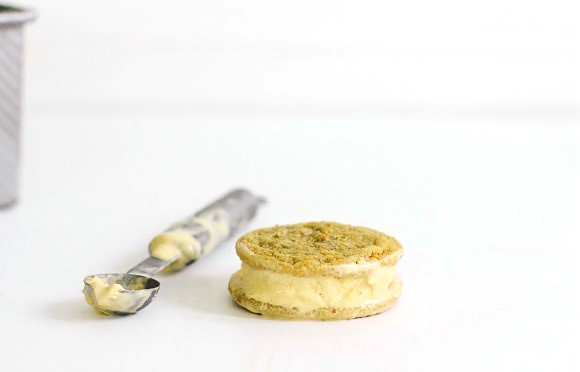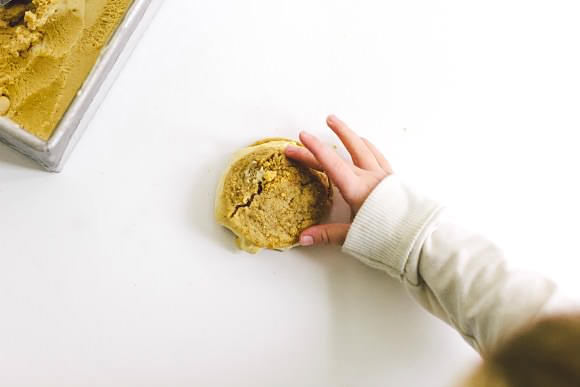 Pumpkin Ice Cream Sandwiches
I scream you scream, we all scream for PUMPKIN! These Pumpkin Ice Cream sandwiches are so clever and just the perfect pumpkin-fix you will need to get you through these next chilly months!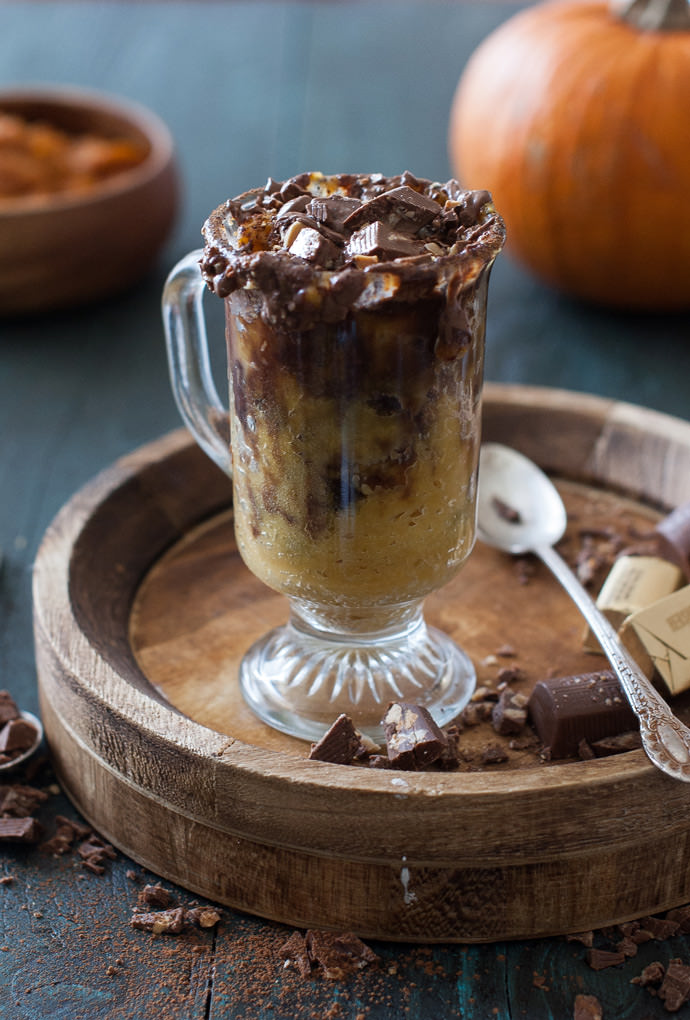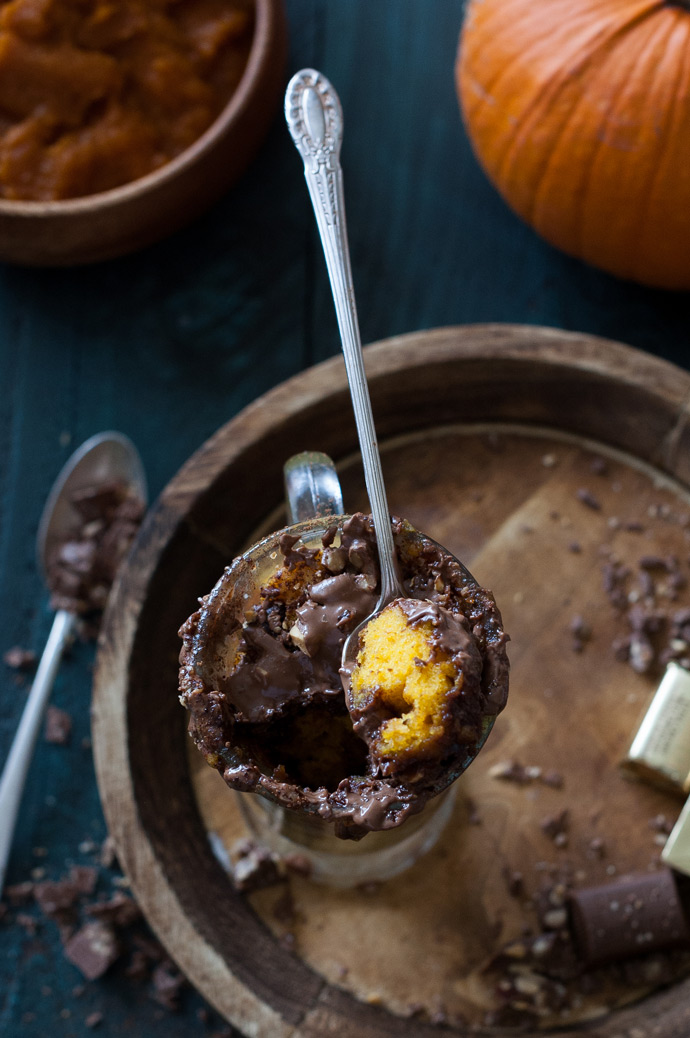 Caramel Chocolate Pumpkin Mug Cakes
My mind is BLOWN with these Pumpkin Mug Cakes. So many amazing sweet flavors, and then you make it a little salty and you have won my heart! I think these would be awesome served at a Fall-themed party or even as a cool after school snack for your little one.
If you love these recipes as much as we do, check out all our recent food-creations in the archives – they are melt in your mouth amazing!