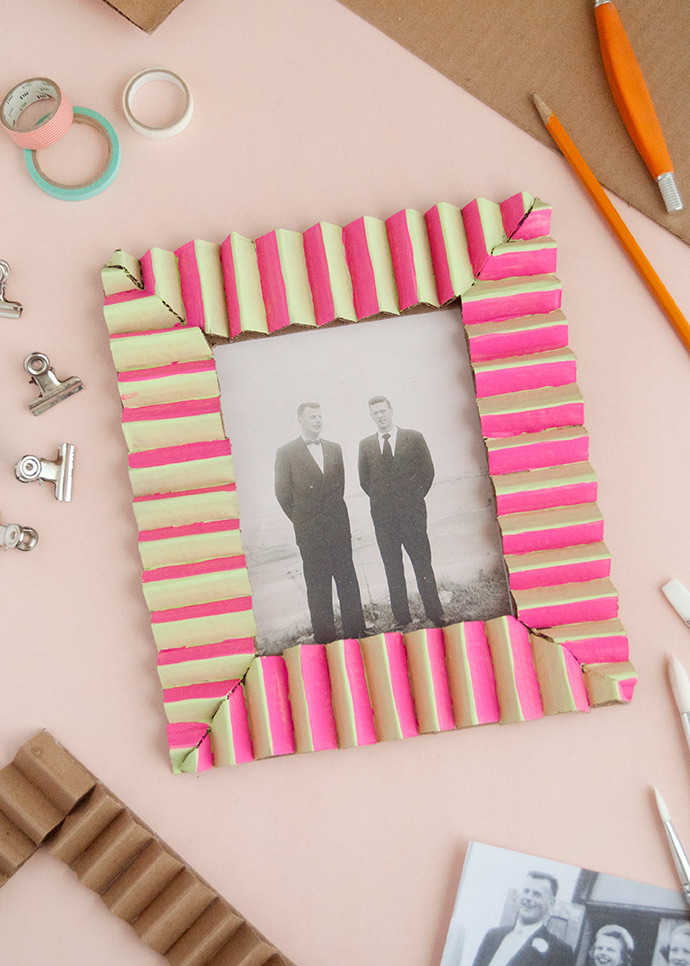 Looking to add some playfulness to your gallery wall? This DIY 3D cardboard frame is just the ticket! We love crafting with cardboard and this frame is no exception. Check out the full video tutorial featured on Framebridge.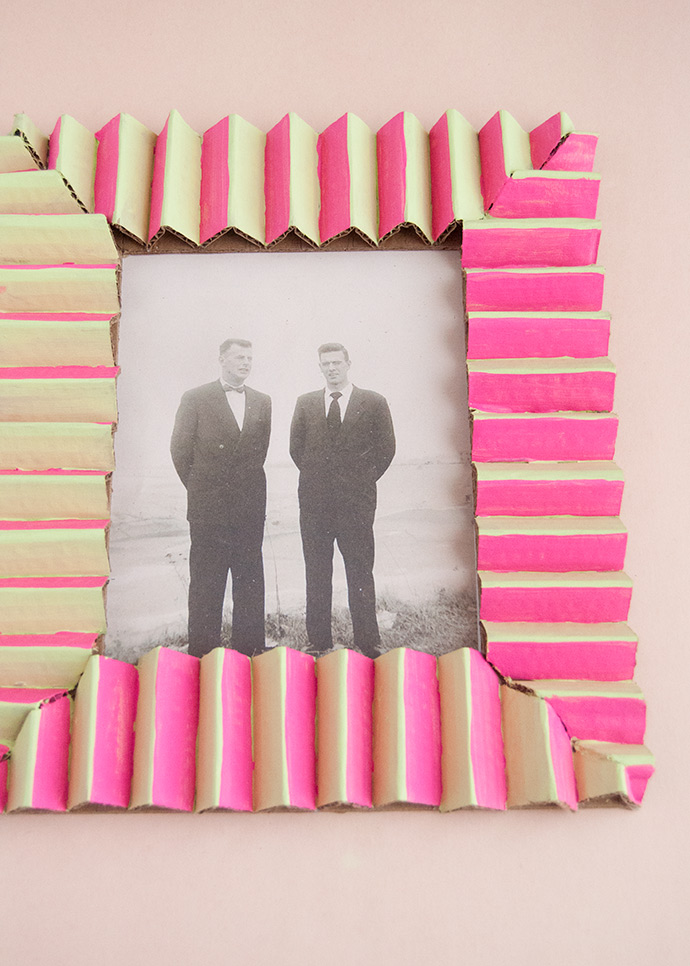 Want even more DIY frames to hang on your walls? Look no further!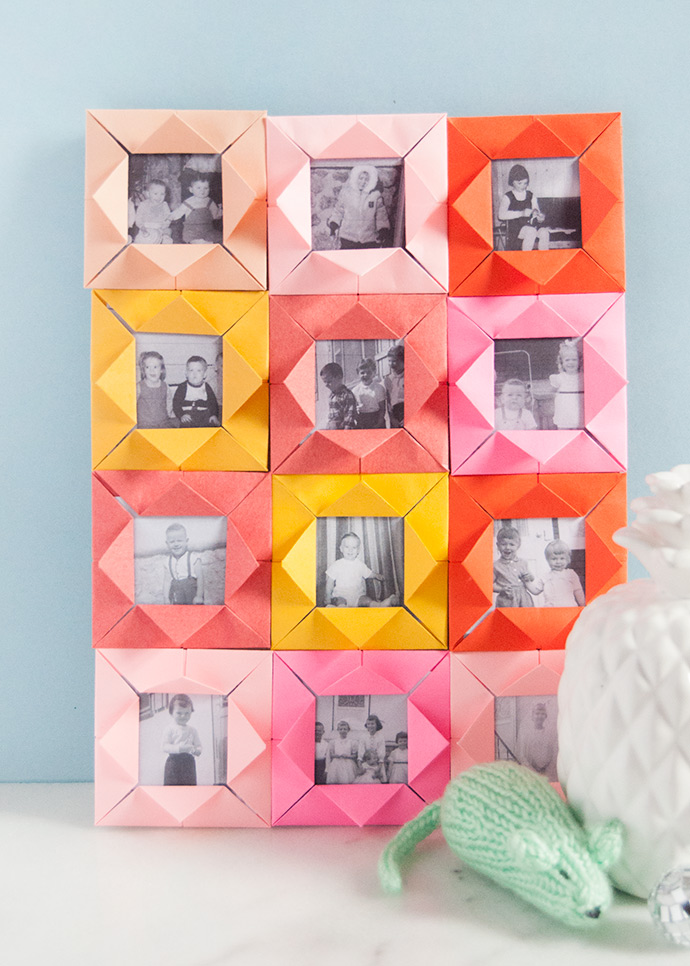 Origami Picture Frame
This playful and bright origami frame is a fun way to feature some of your favorite family photos without making a special trip to the store to consider your framing options. Instead, use up colorful scraps of paper to fold these mini origami frames, stick them all together, and wow!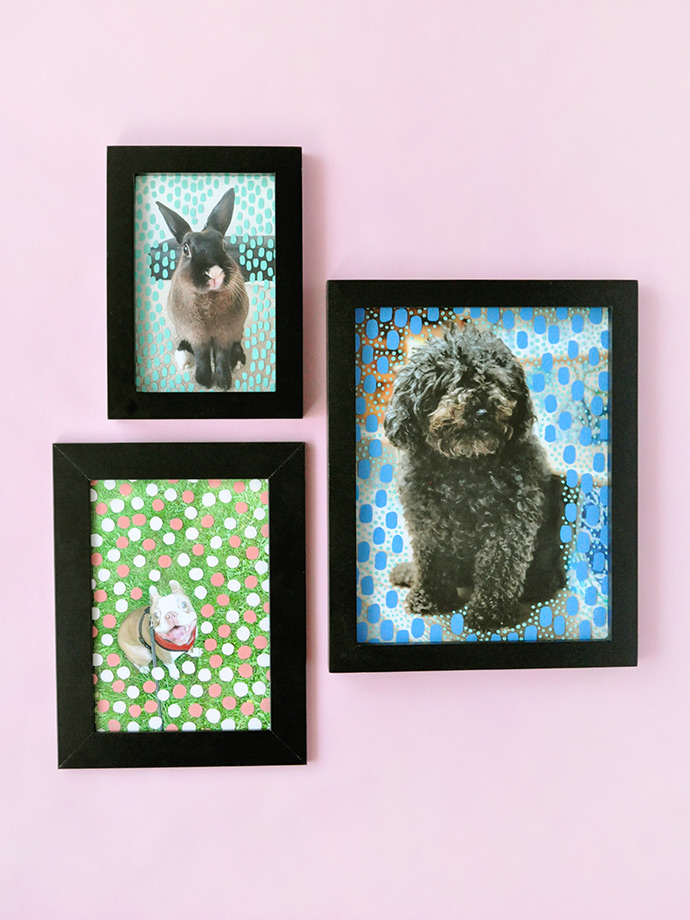 Painted Picture Frames
Adding handpainted details onto your photos couldn't be easier. We couldn't resist using adorable pet photos, but you can decorate any photo you like: family photos, landscapes, anything! For this technique, we painted on the inside of the glass itself versus painting directly onto the photos – this way, we found that the patterns had a sharper and cleaner look with no visible brushstrokes.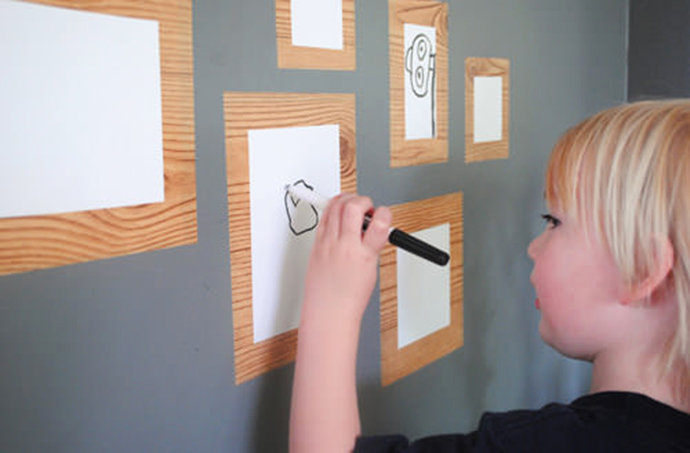 How to Make a Framed Gallery for Your Child's Art
Your kids will jump at the chance to express their artistic creativity over and over again on this simple framed gallery wall! Little ones will be able to create, erase, and recreate magnificent works of art, right on the living room wall.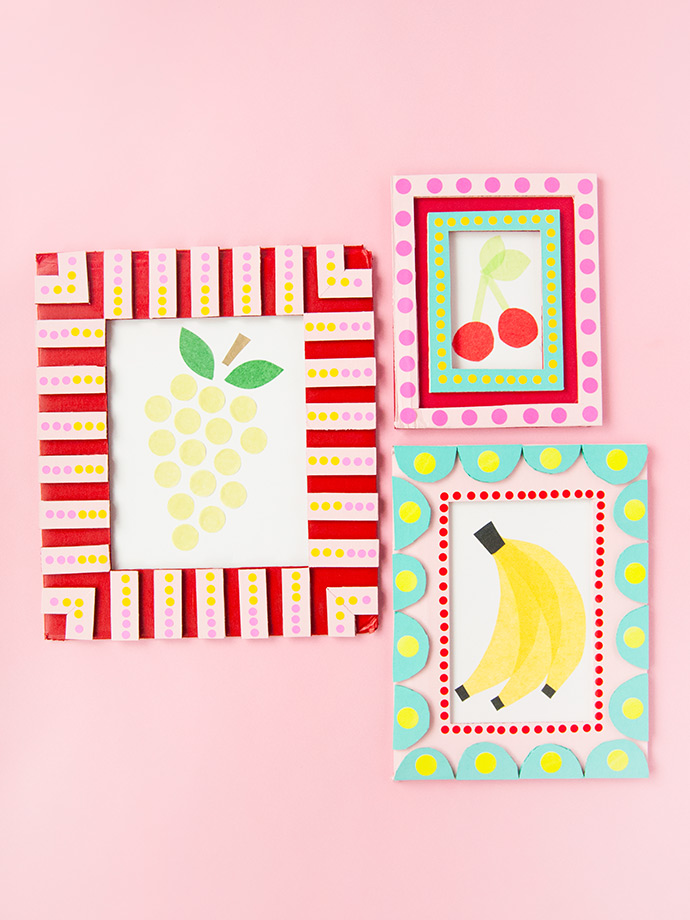 How To Make a Gallery Wall for Kids
Make frames that are just as exciting as the art your kids make! This colorful gallery wall that we crafted using empty cardboard boxes is so much fun and will put a smile on anyone's face.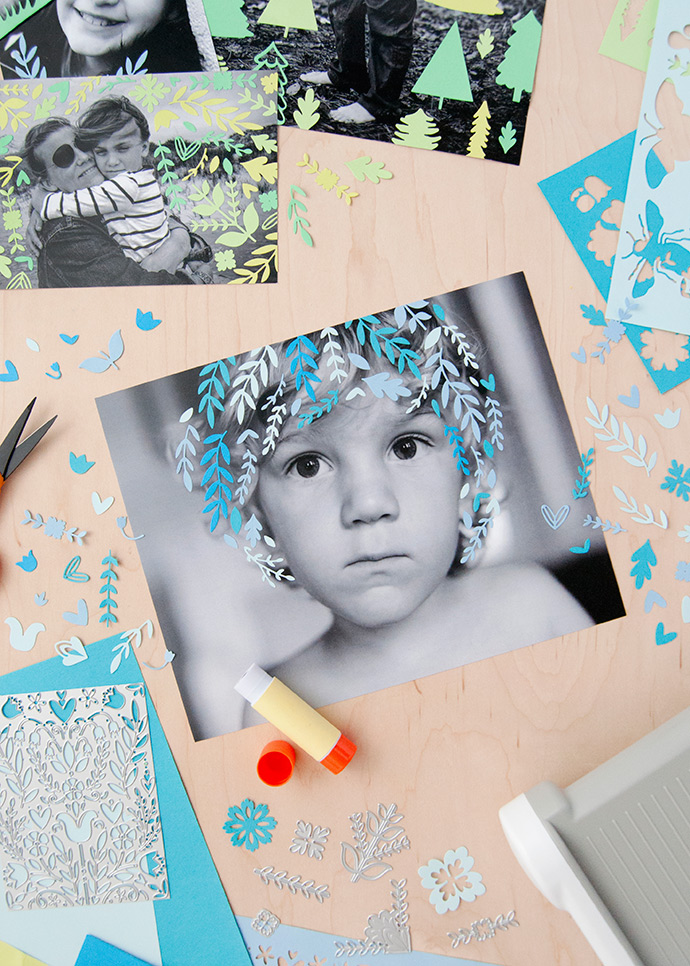 Photo Collage Keepsakes
You and your kids will have so much fun customizing your family photos with these paper floral shapes. If you're a user of Pinterest or Instagram, you've likely stumbled upon beautiful mixed media art on photos, from embroidery on vintage postcards to illustrations over photographs, that's what inspired this project!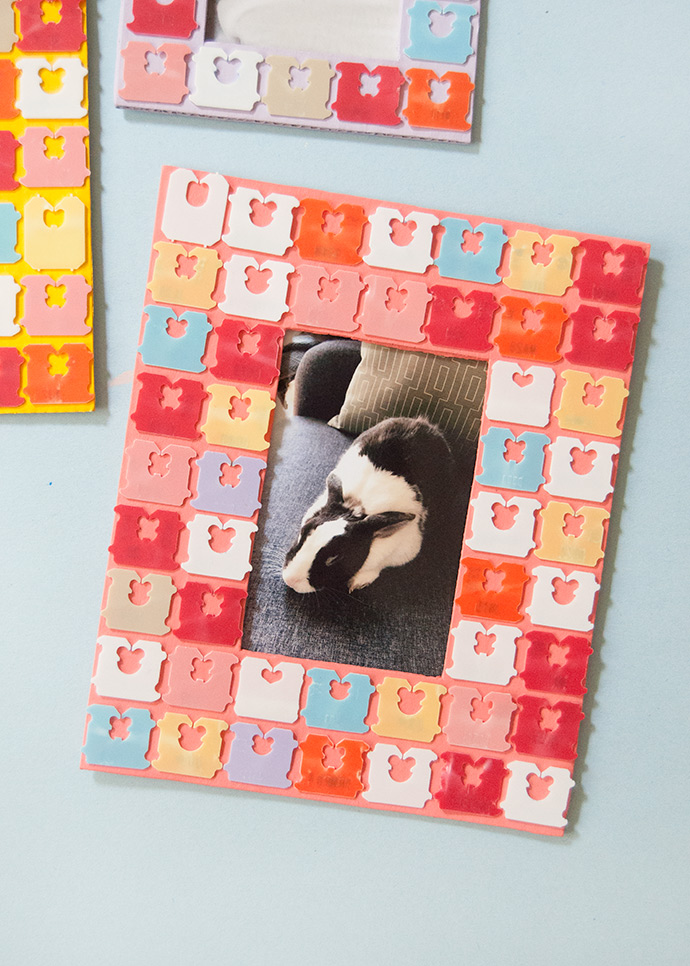 Upcycled Bread Tag Frames
Bread tags come in the best colors, so why not show them off? We haven't been able to stop ourselves from saving them and we got quite the collection in no time so decided to put them to good use on these colorful frames.