Bring the beach into your home with these DIY crafts! Or maybe even better, get crafty at the beach! Whether you have plans to visit the lake, ocean, or pool this summer, these crafts are perfect for getting you and your kids into a fun summer mood.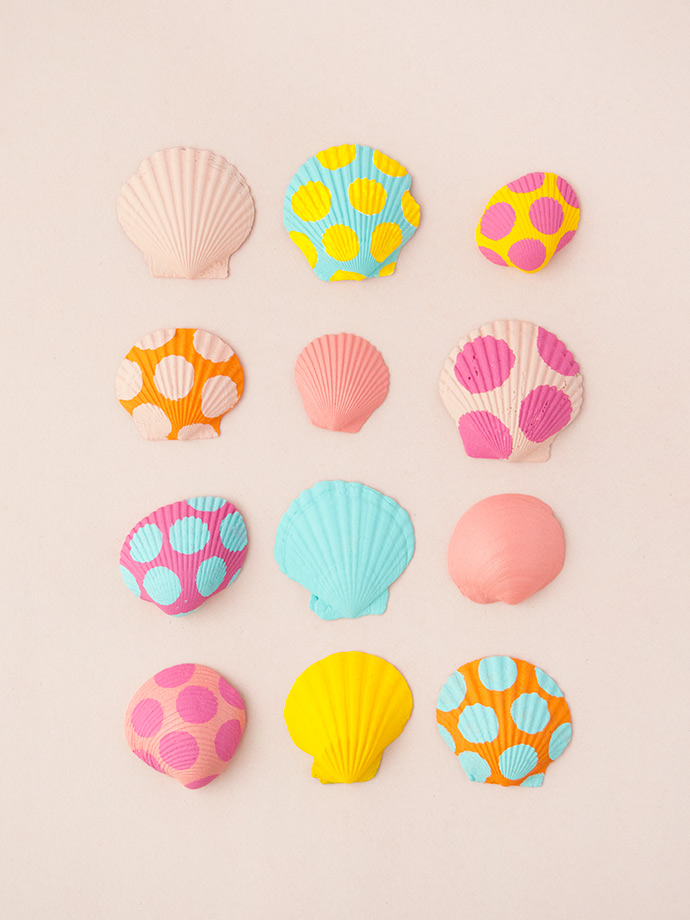 Painted Seashells
Painting rocks is fun, but how about painting some seashells too? If your kids already have a shell collection going from your last trip to the beach, this is a great project to let them shine!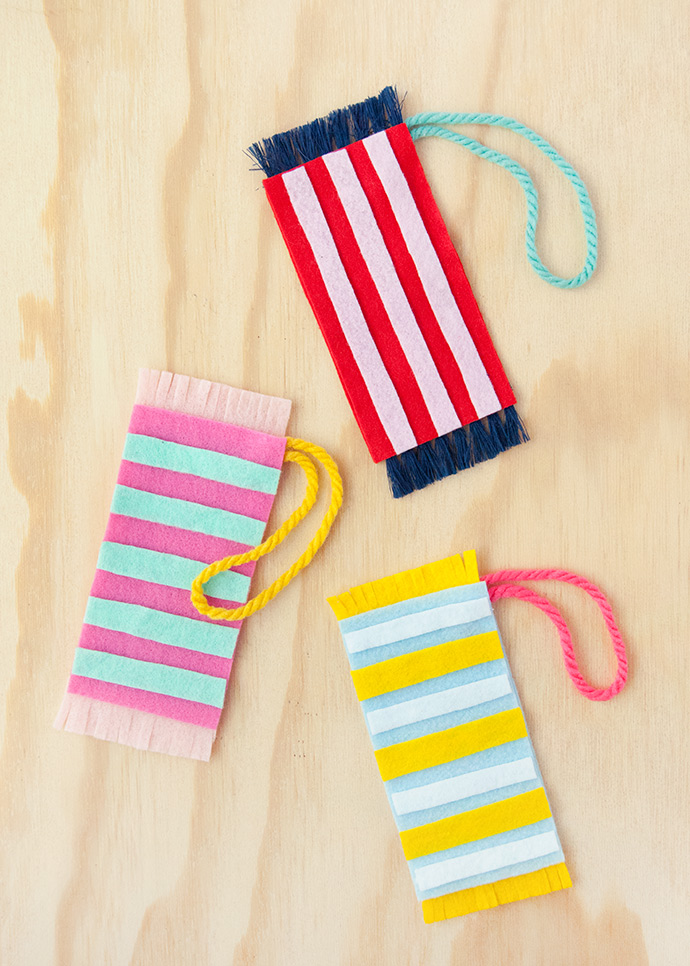 Summer Vacation Luggage Tags
If you're going on a family vacation this summer, make these luggage tags to dress up your suitcases! You won't be able to miss your bags on the luggage carousel with these mini beach towels attached.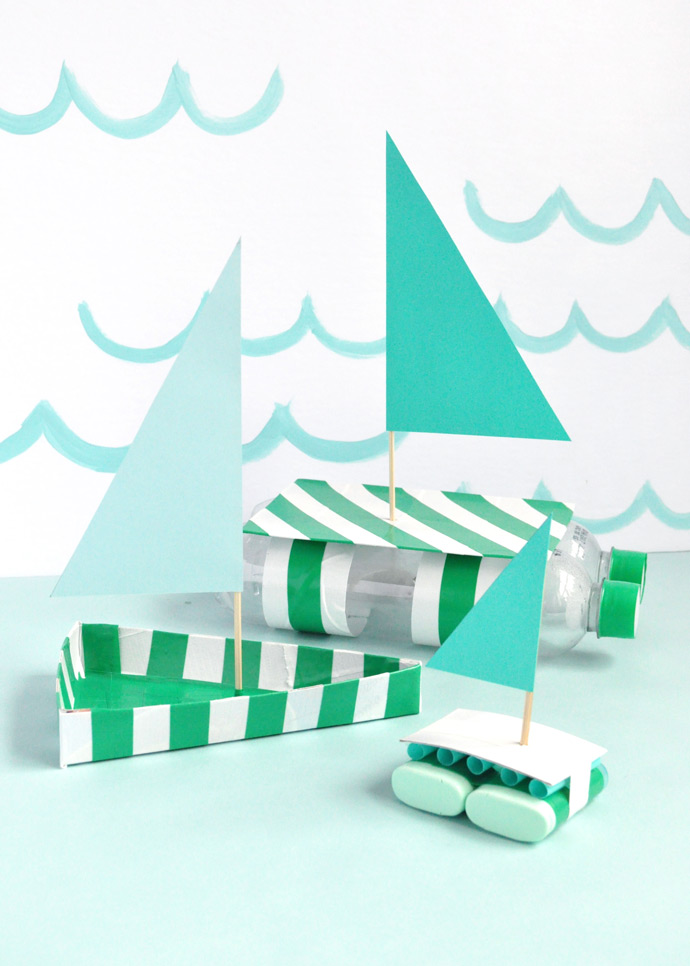 DIY Recycled Boats
Turn recyclables into these DIY boats! We decorated plain bottles and containers with tape for a stripey, nautical look. Make a few styles and race them at the beach!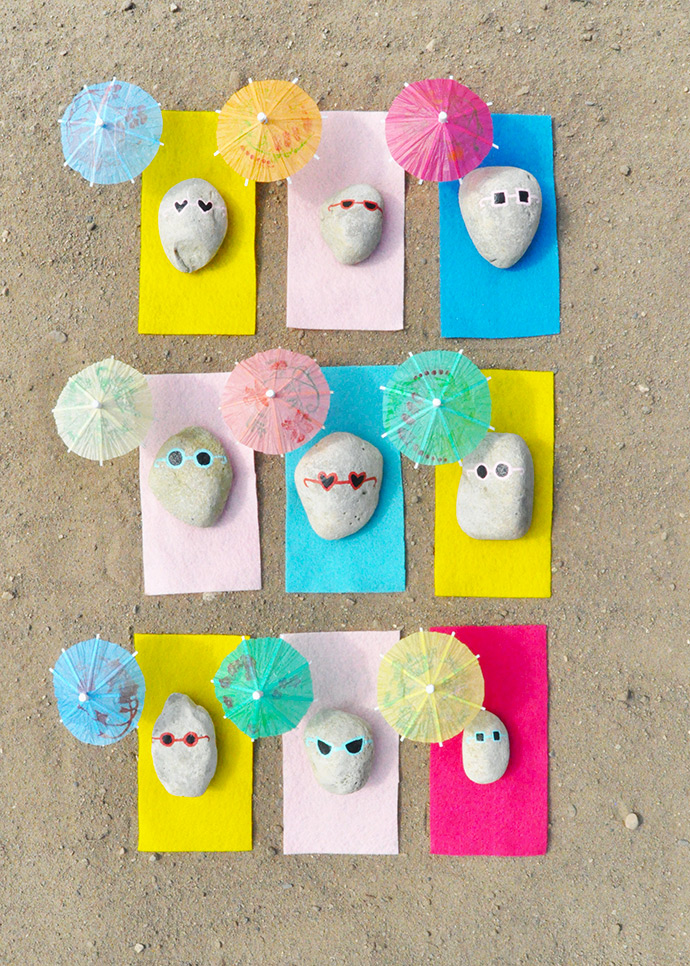 Painted Beach Rocks
These rocks are a super fun surprise to set up on the beach to surprise your family and friends with! You could even make a mini paper banner with a custom message on it – "You rock!" or "Hooray for vacation!" – and stick that into the sand with the rocks too.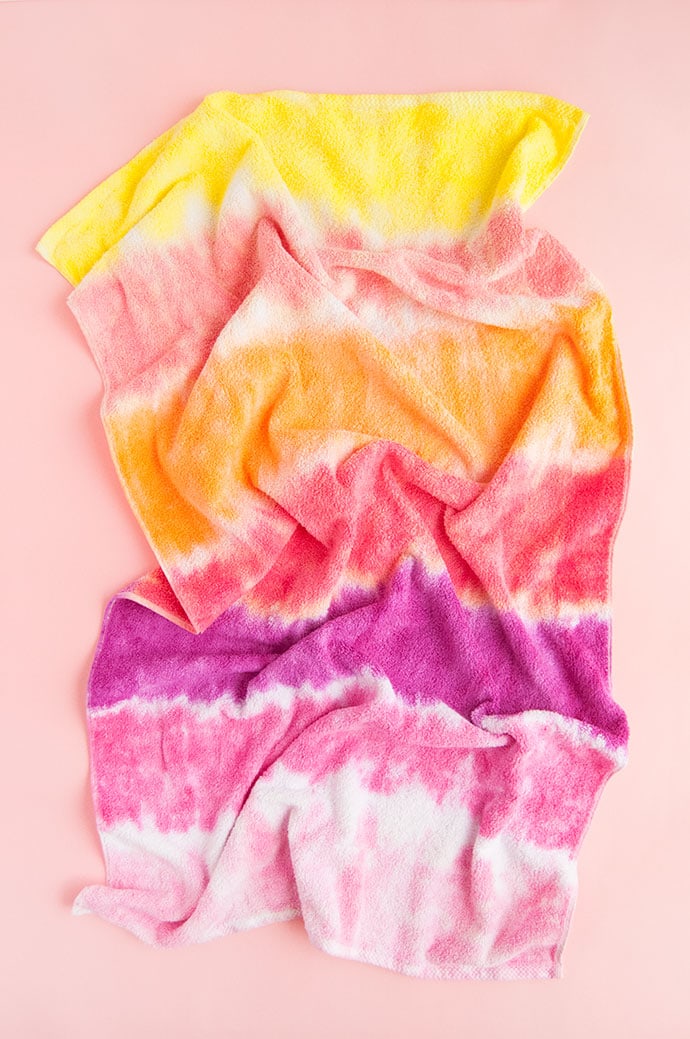 Tie-Dye Beach Towels
Beach towels are so fun to tie-dye because you get to work with such a large, blank canvas. We made a rainbow stripe pattern on these ones because we couldn't bear to pick just a few colors.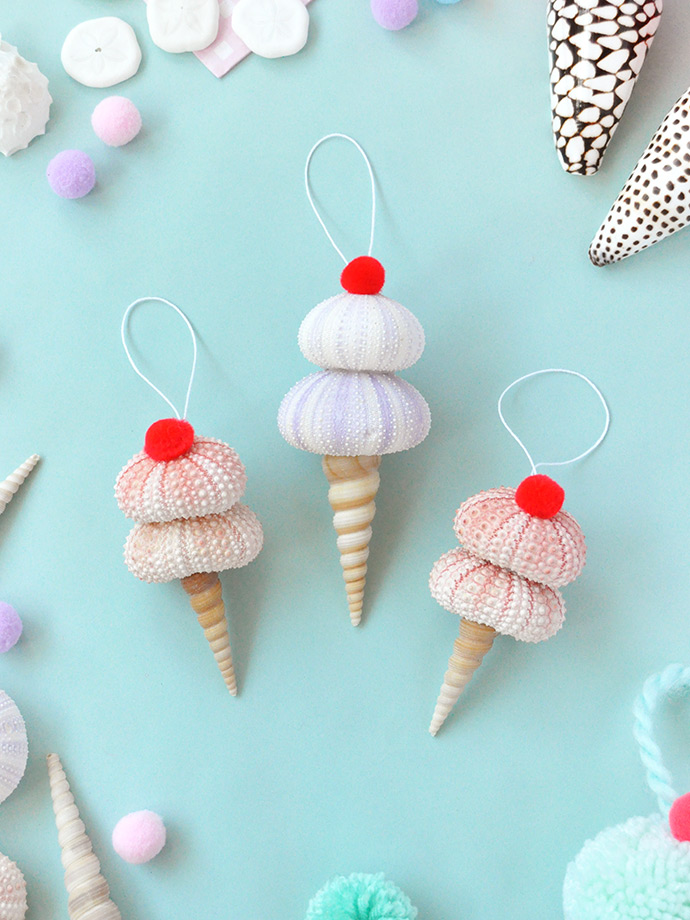 DIY Seashell Ice Cream Ornaments
These ornaments are perfect to make as DIY gifts or keep for yourself as sweet souvenirs of your summer vacation or beach day!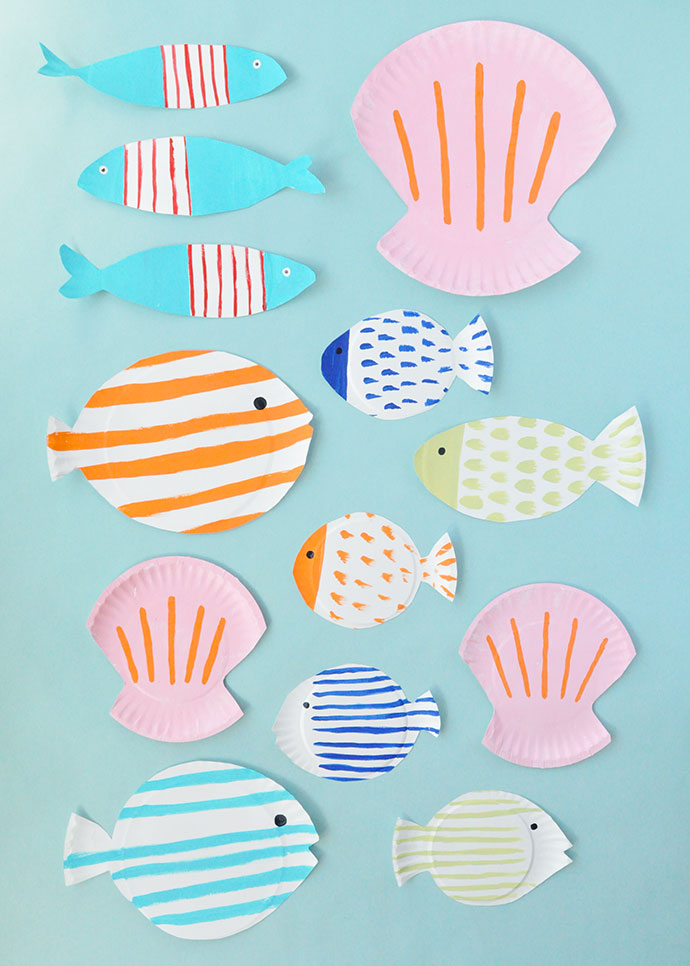 Painted Paper Plate Fish
Turn plain paper plates into these nautical fish! As usual with paper plate crafts, it's super easy to make a whole bunch in no time. Once you get painting and playing around with different shapes, colors, fish varieties, and shells you'll have lots and lots to work with.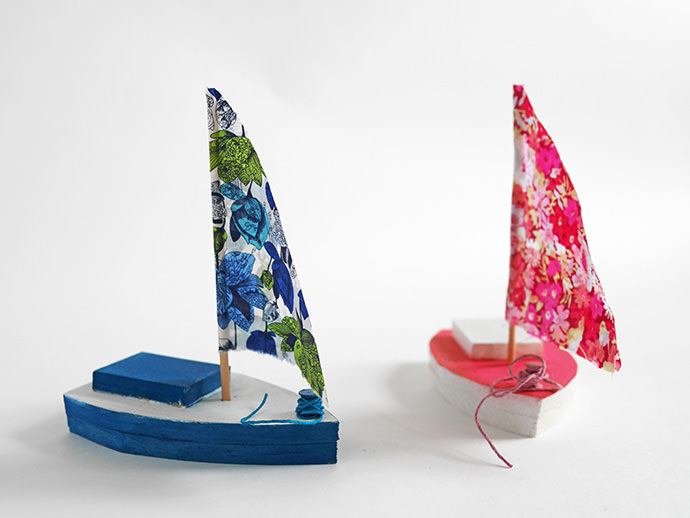 DIY Sailboats
Set sail into summer with these DIY wooden sailboats featuring vintage fabric sails!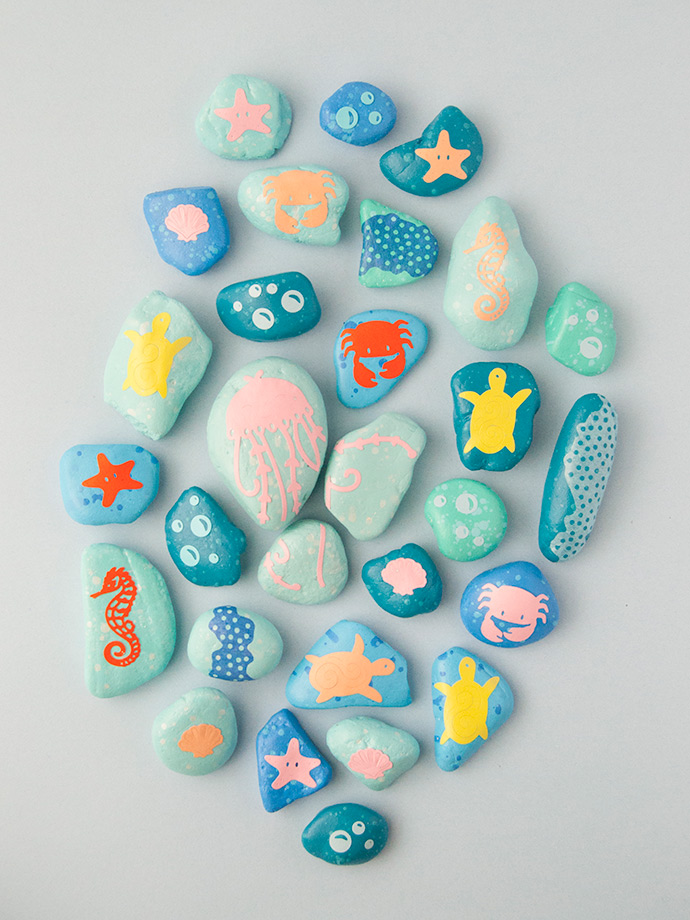 Under the Sea Rock Art
We love this spin on painted rocks – add some decoupage into the mix! Encourage creative play and have fun with your kids while mixing and matching colors, papers, and beachy shapes.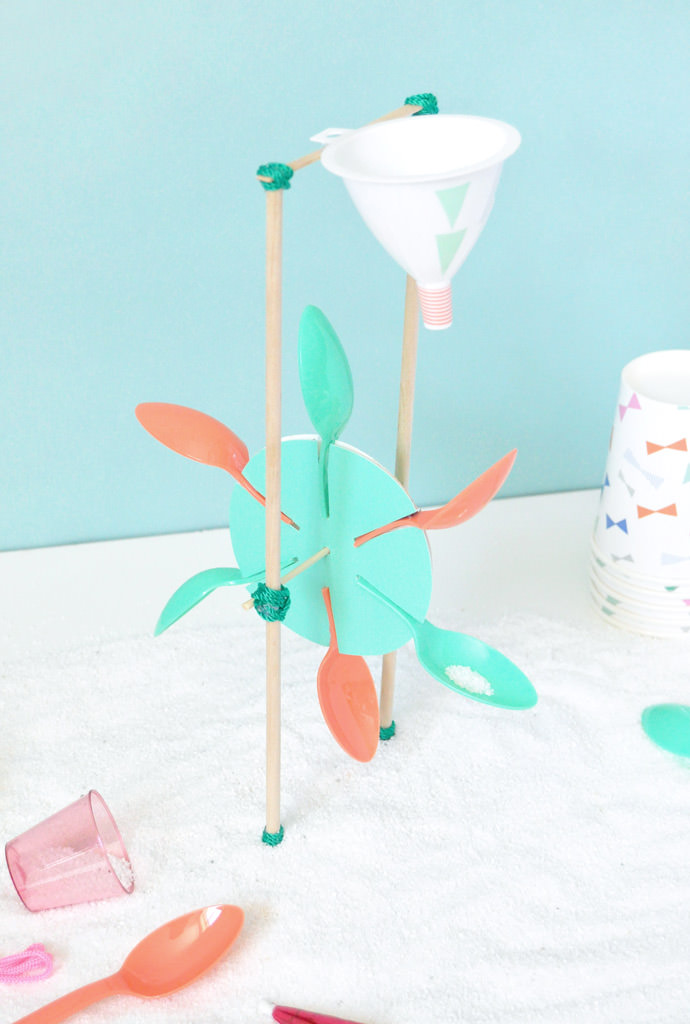 DIY Sand Mill Beach Toy
Do your kids love to tinker and dream up genius creations? They'll love making this DIY sand mill toy! Give them wooden dowels, popsicle sticks, plastic utensils, paper plates and cups and see what they can build. So much more fun than regular pails and shovels at the beach!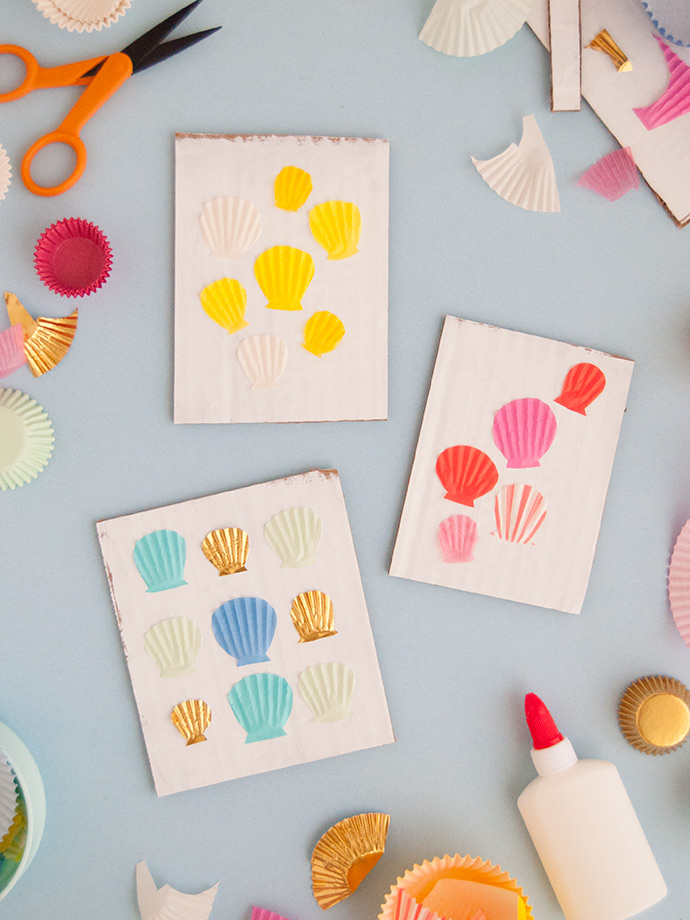 Cupcake Paper Seashell Art
Have you ever noticed that the ruffled edges of the cupcake papers look just like the edges of a clamshell? Make some beachy shell art in minutes!