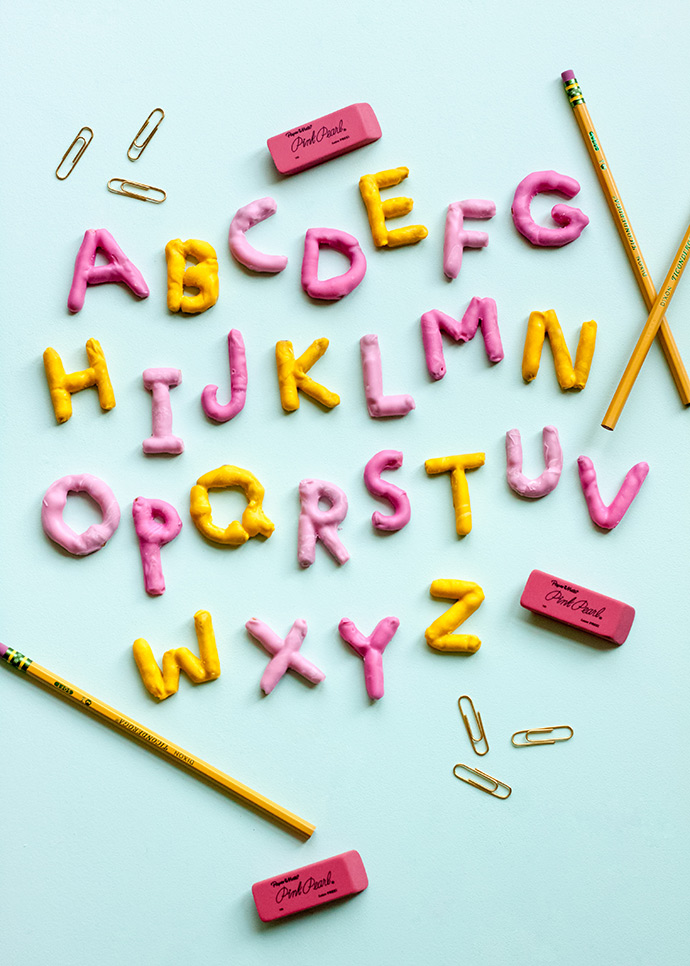 Nothing says "Back-to-School" more than the ABCs! These candy covered pretzels would be the perfect after school snack on the first day of school, or a great party treat for your back-to-school bash. There are so many fun ways to use this candy alphabet, since you can spell whatever you please, and use your words or names as place cards, favors, or just a delicious treat. You can create guests' initials, ask that special someone to the school dance, or make numbers to represent the age of the birthday boy (or girl)! You could create your child's spelling list, and they can eat the words as they spell them correctly. That could be some serious motivation! I would only do this for a child spelling three-letter words, or you'll be up all night dipping pretzels. Hehe!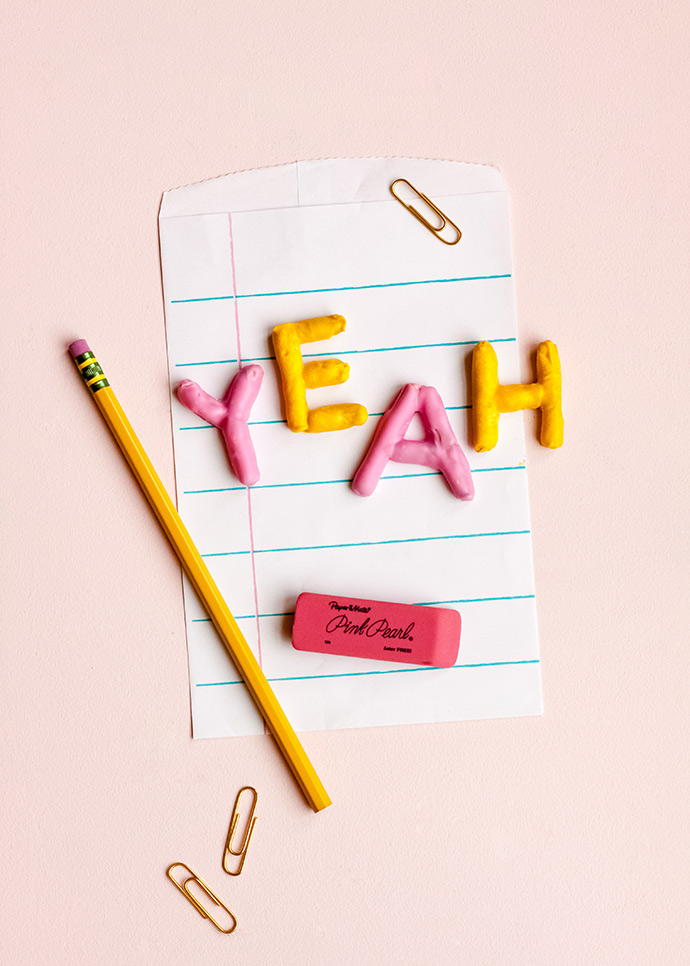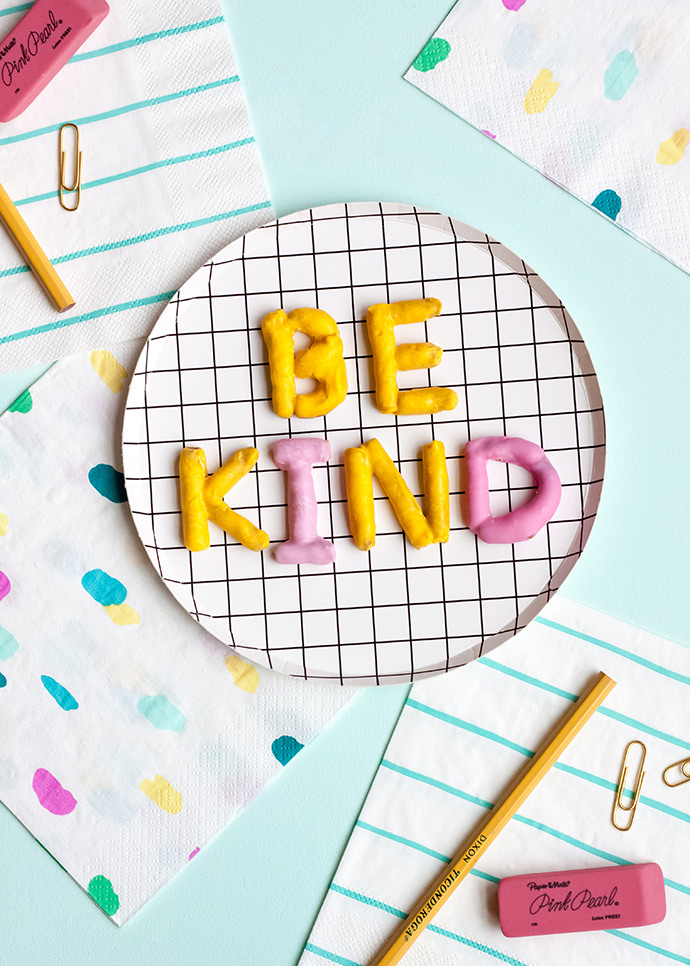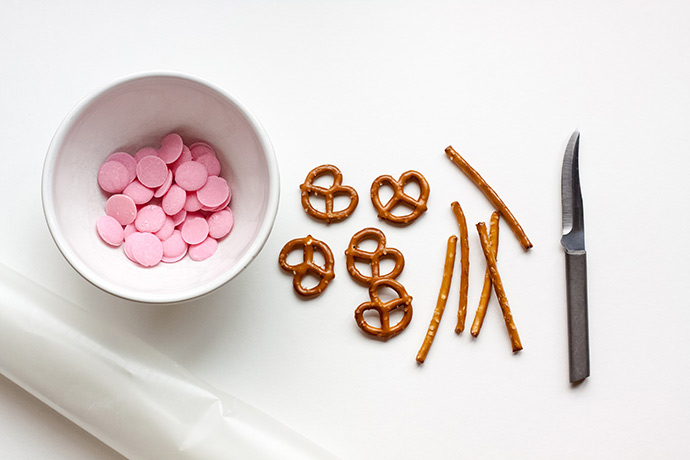 Candy melts
Microwaveable bowl
Microwave (not pictured)
Wax paper
Stick pretzels
Mini pretzels
Sharp knife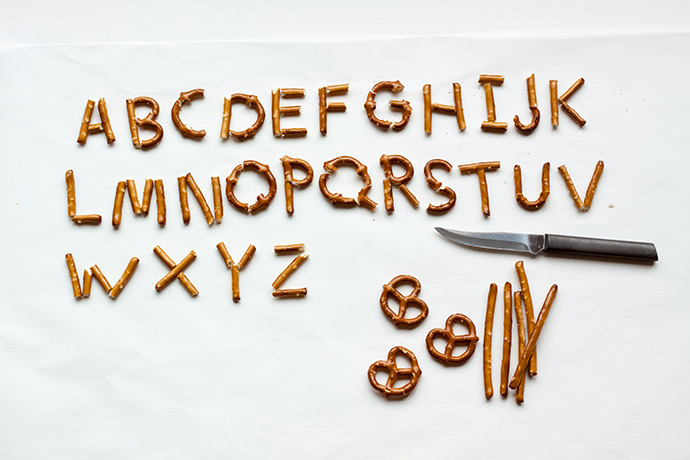 Step 1
Use a sharp knife on stick pretzels and mini pretzels, to create the alphabet. You may have to combine pretzel curves with straight pretzels. Use the photo above to reference the different cuts. Try to keep all off your letters around the same height. If your pretzels break in unexpected places, you can always "glue" them together with the melted candy, so don't despair!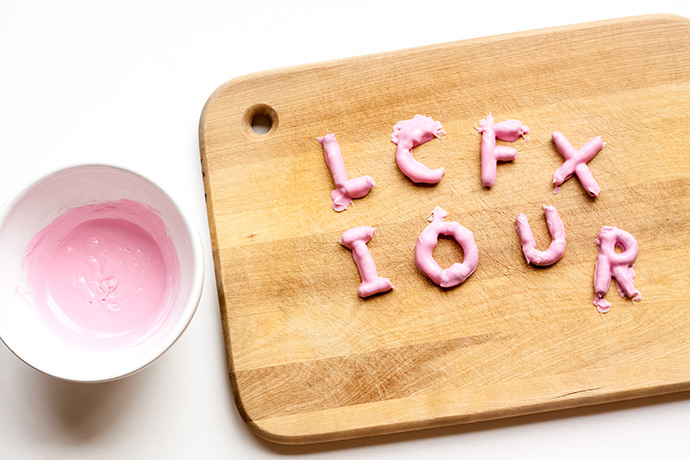 Step 2
Follow the directions on your package of candy melts, and dip your pretzel alphabet in the melted candy. Set the letters on a sheet of wax paper to cool. It is easiest to dip one piece of your letter, and lay it on wax paper, and then dip the next piece, and attach it to the first. You may even dip a (clean) finger in your melted candy to build a letter up in necessary places, or smooth out any spots where the pieces come together. Allow to cool and harden completely before moving on to the next step.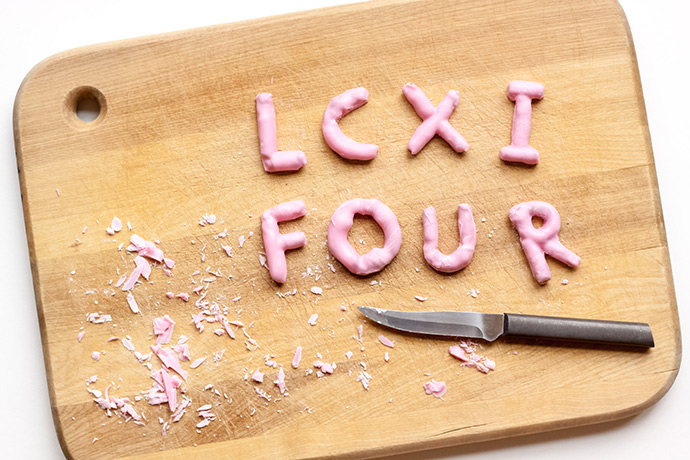 Step 3
Use your sharp knife to gently saw off any area where the candy may have puddled a bit, or to straighten any edges. See the "before" photo from step 2, versus the "after" photo for step 3, showing the candy cleaned up with a knife.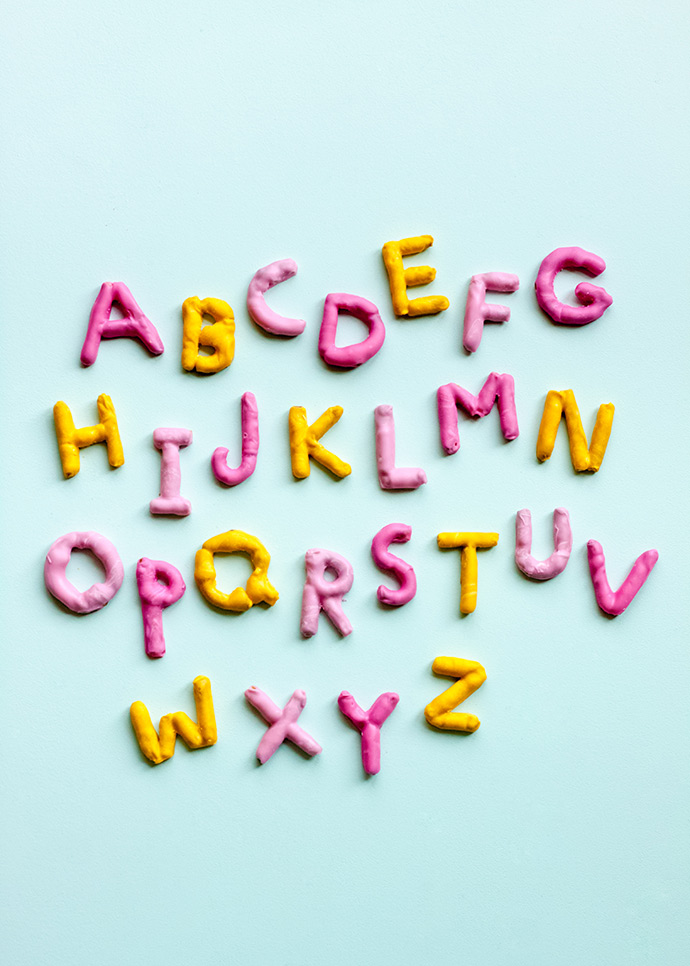 Your alphabet pretzels are ready to make a statement. Happy crafting and happy snacking!