Do you have any birdwatchers in your life? Whether you enjoy watching birds come and go from your yard or are a devoted birder, we've got lots of crafts and projects that are a real hoot!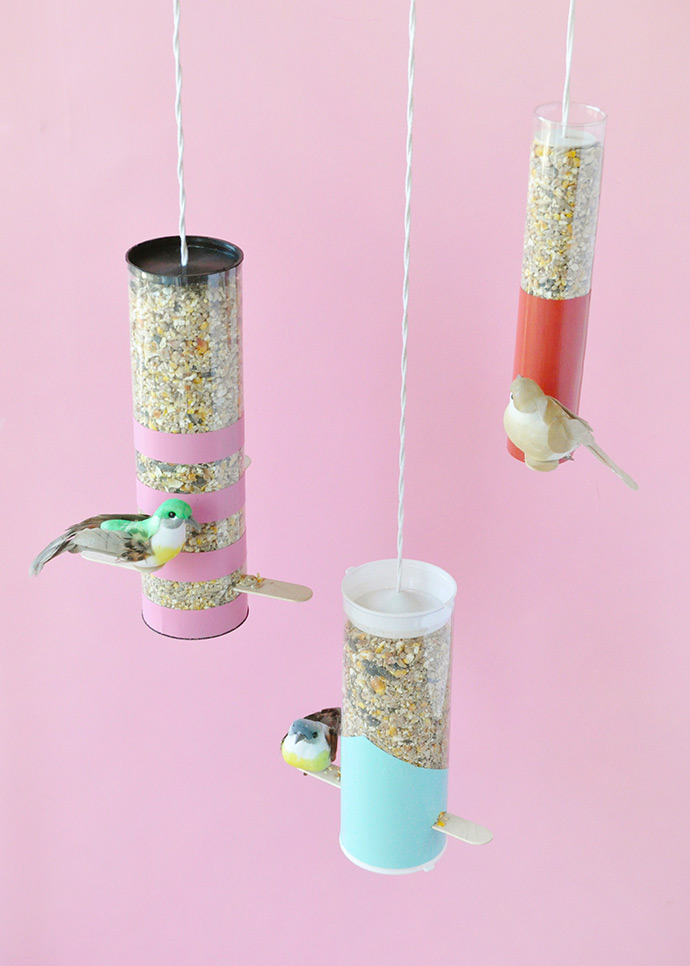 DIY Colorblock Bird Feeders
Invite some colorful visitors to your backyard with these DIY bird feeders! We're sure your local birds will be thrilled to have these tasty treats ready for them to snack on.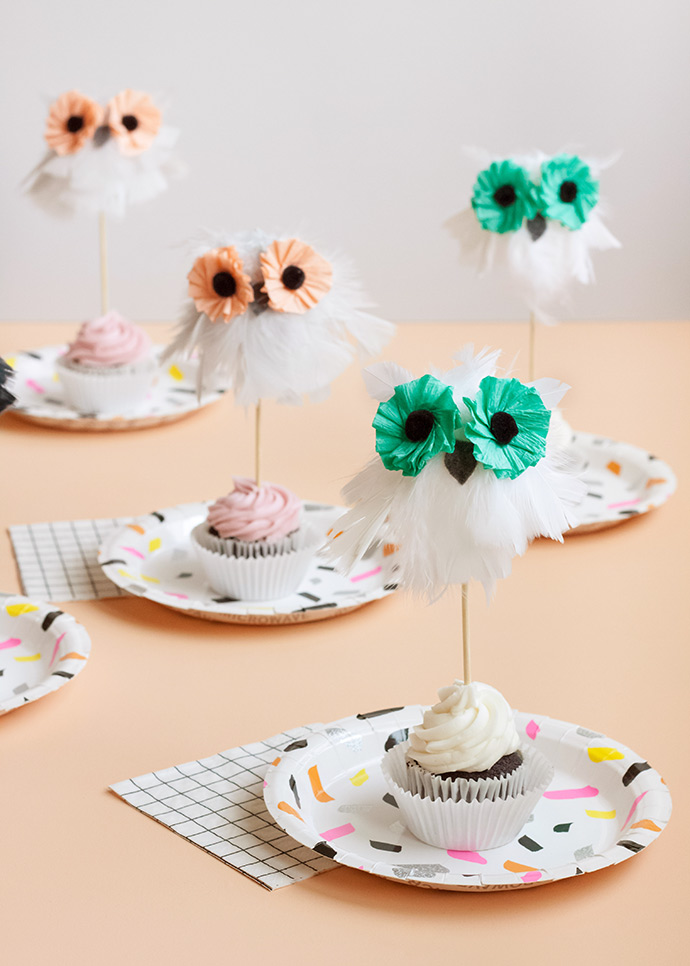 Whimsical Owl Cake Toppers
These whimsical owl cake toppers are a real hoot! They are a fun addition to a Halloween cake or cupcakes but could be created in any color scheme! Plus, did you know that October is "owl month"?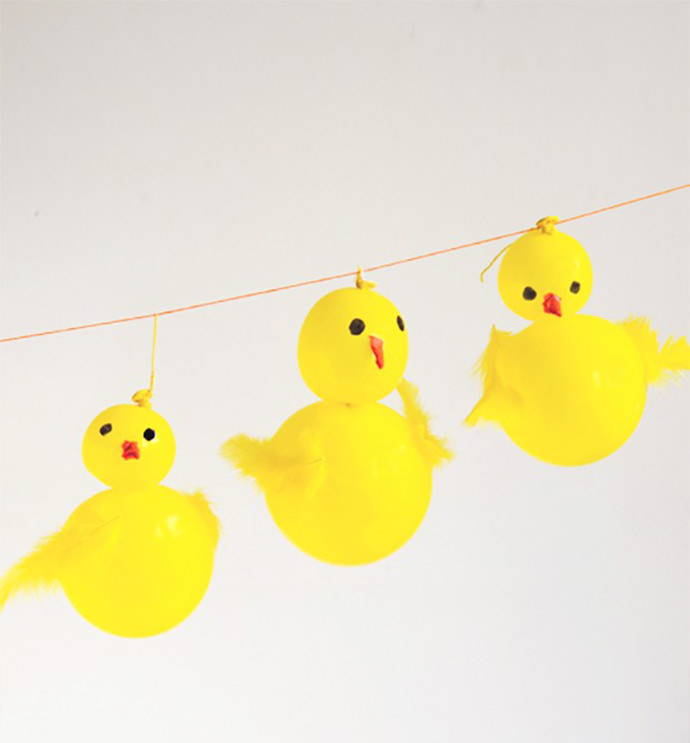 Birdie Balloon Garland
This garland was originally made to celebrate springtime, but you can so easily swap the colors of the balloons to make the birds look like other varieties! So simple and quick to make, everyday balloons from the local grocery store are transformed into rows and rows of sweet little feathery friends.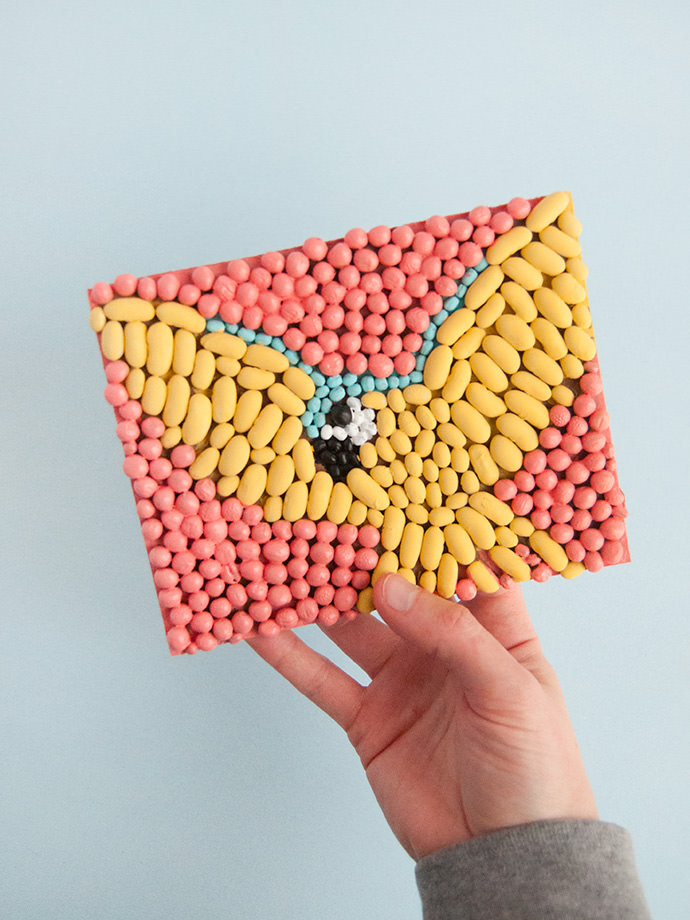 Bean Art Animals
Use beans, paint, and cardboard to recreate your favorite varieties of birds as these fun bean mosaics! We made a goose and parrot in this post, but you can make whatever birds you like.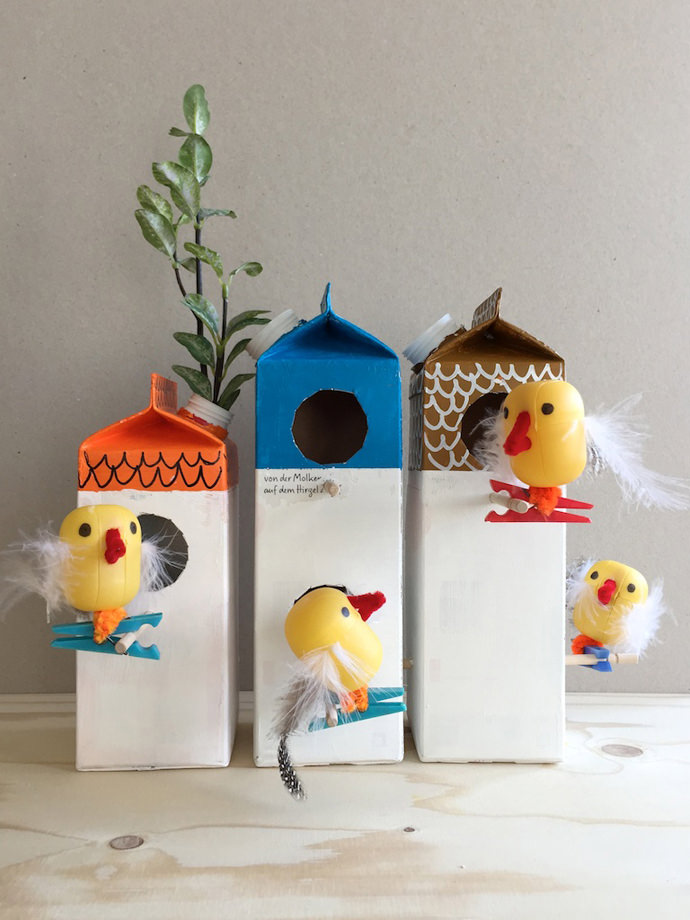 Make Your Own Milk Carton Birdhouse Village
Save your empty milk cartons and juice boxes piling from the recycling bin and make birdhouses – and these funny little birdies to go in it. Setting these up outside your house in view from a window is a great way to bring some of the birdwatching magic indoors.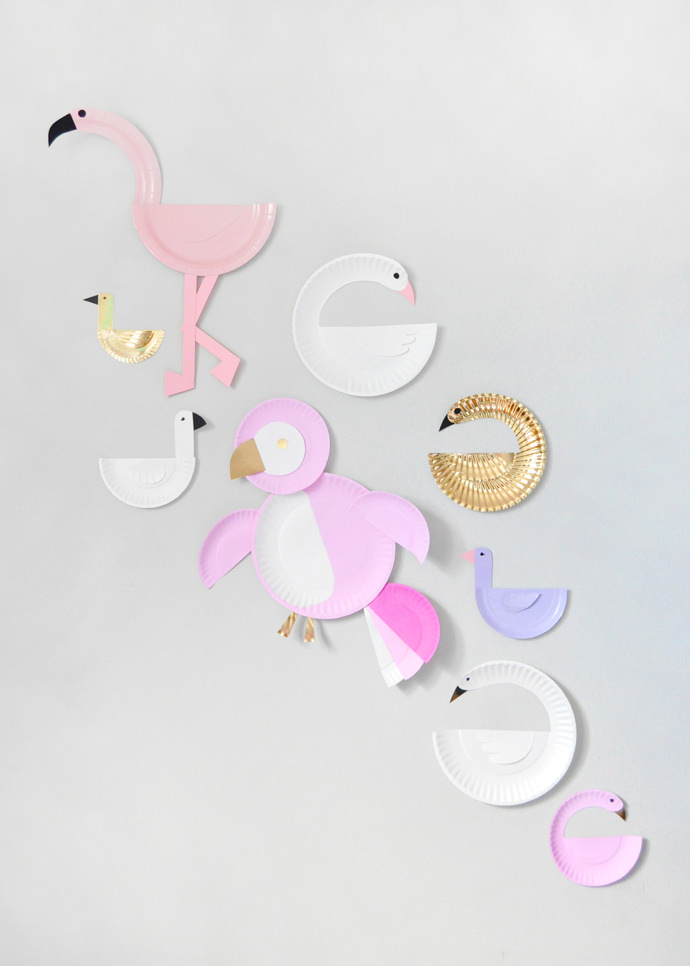 Paper Plate Birds
Make this flock of coordinating paper plate birds! This project can be as simple or complex as you choose to make it – we used only plates and cardstock for these birds, but you could add in feathers, tissue paper, or felt to add more texture.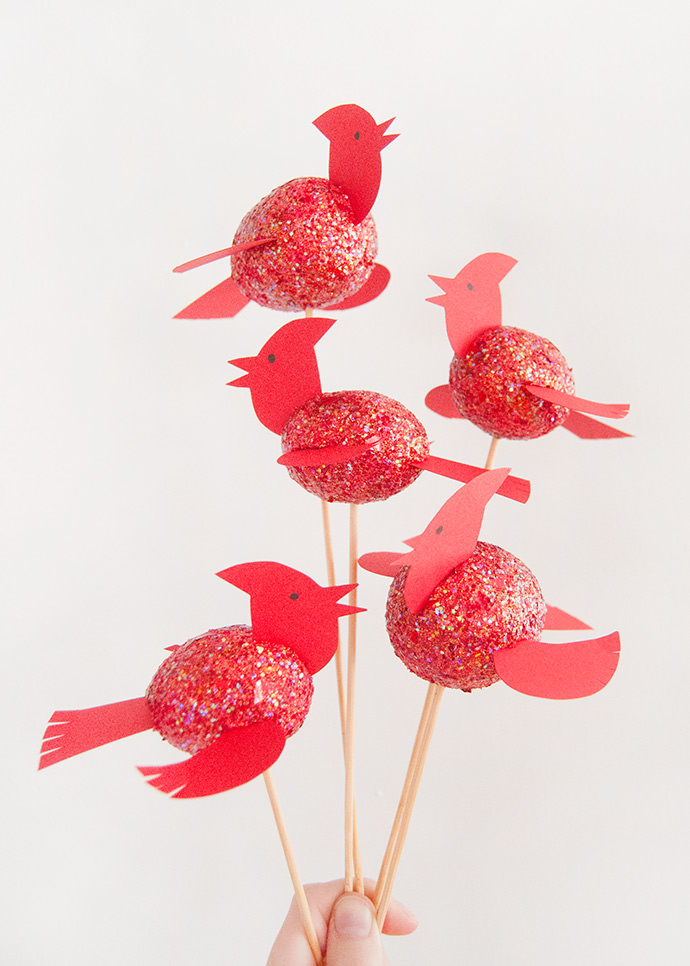 Glittery Birds
Do you see cardinals where you live? The bright red birds always make us think of winter, nestled cozily on a snow-covered branch. Pay homage to the beautiful cardinal with these DIY glittery bird decorations.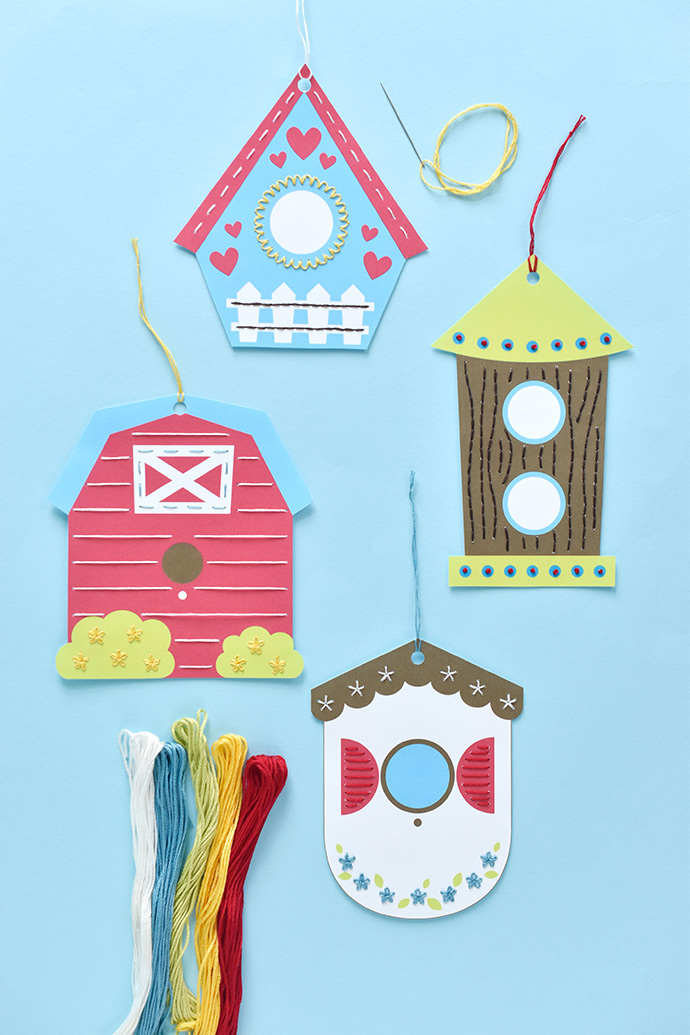 Printable Birdhouse Stitching Cards
Embroider cute details onto these adorable birdhouses with these free printable stitching cards! They're a great way to practice embroidery while making fun decorations.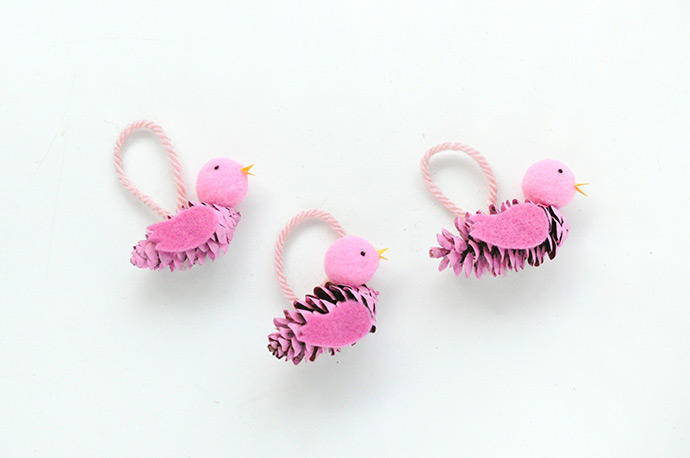 Pinecone Bird Ornaments
Next time you're out on a nature walk birdwatching, grab some pinecones to make these mini bird ornaments! We used these one on a Christmas tree, but you can instead glue a magnet onto the back to make fun fridge magnets instead.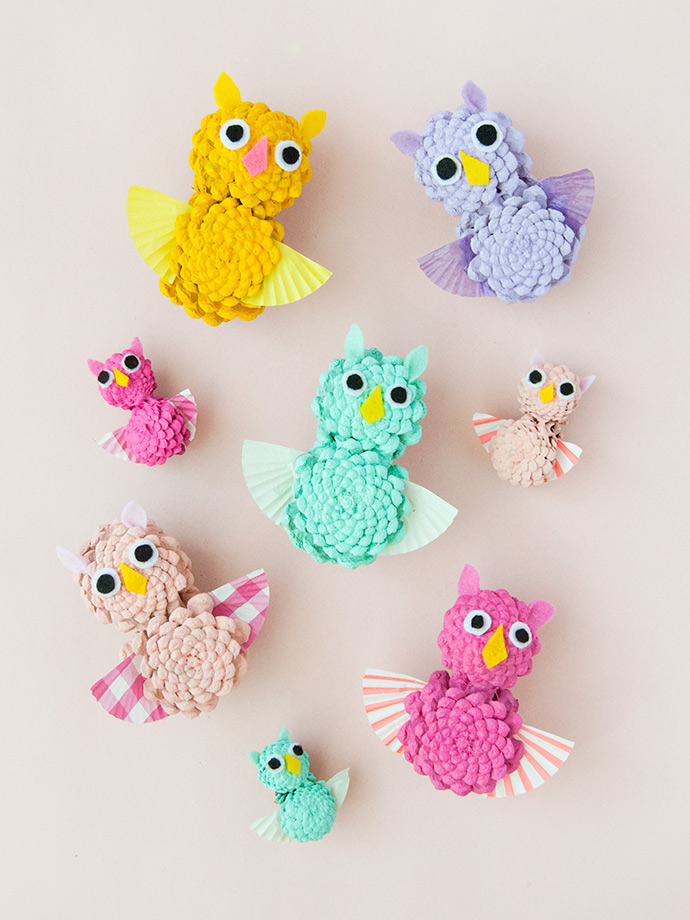 Painted Pinecone Owls
Hoooo is almost ready for fall? These cheerful owls sure are! This craft was inspired by a 1970s craft book we found at the thrift store. In the original, the owls were left unpainted and without wings, but adding color and pattern give them a fun, modern look!