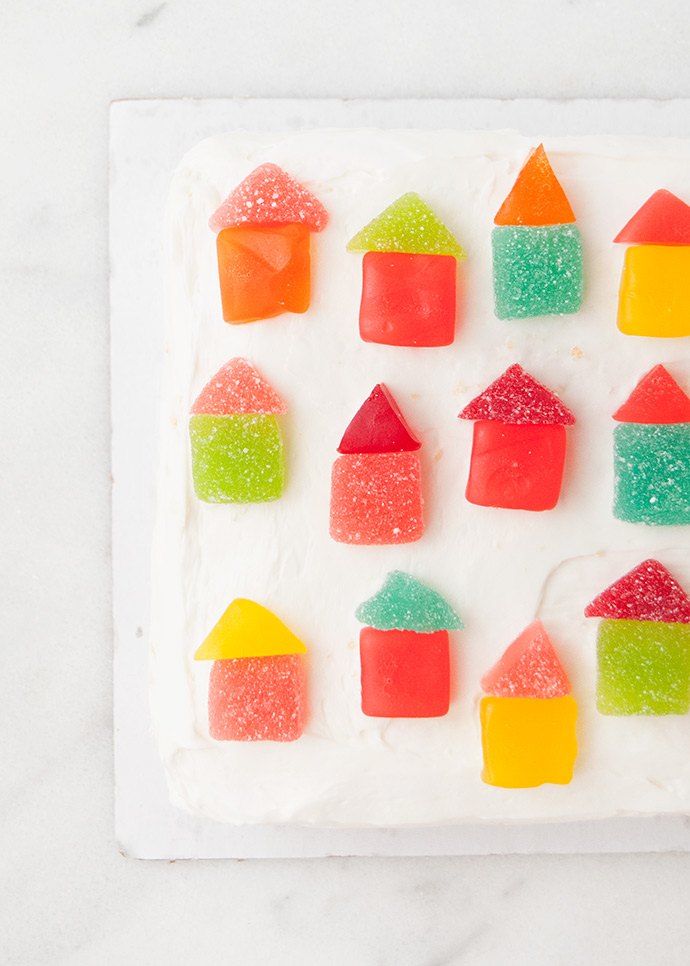 When it's the middle of summer, we'll do just about anything to avoid turning the oven on during a heat wave. If you're in the same boat, this quick cake makeover is just what you need! A simply store-bought sheet cake gets a whole new look with this adorable village of colorful houses. Have you ever heard of Jellybean Row? The colorful row of houses is located in Newfoundland on the east coast of Canada and is a popular tourist attraction there. These gummy candy houses may not be made of jellybeans, but the colors are pretty close, don't you think?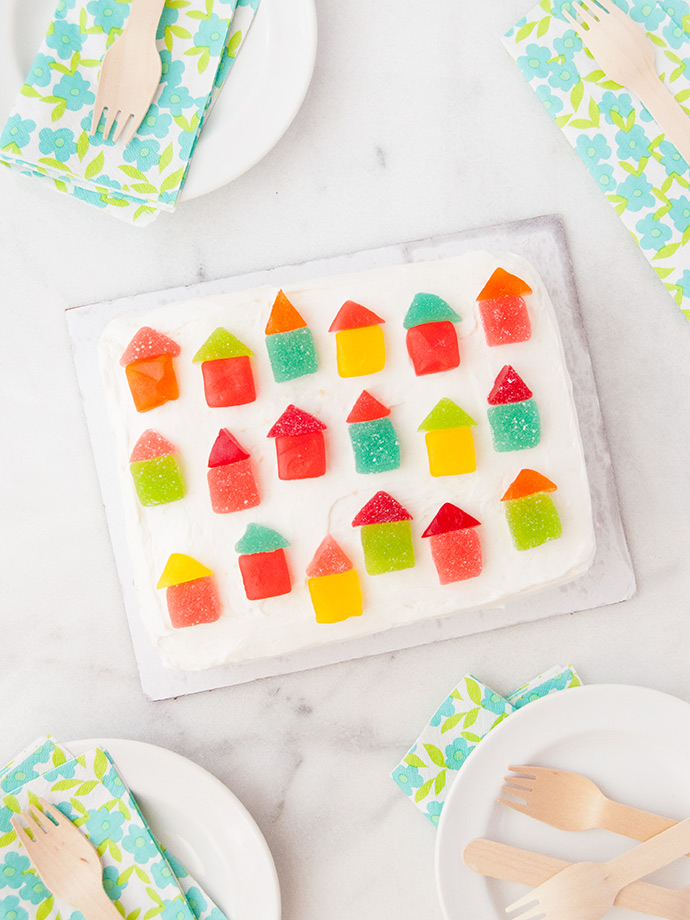 Store-bought cake
Starburst Gummies (original and sour)
Extra frosting (optional)
Knife
Cutting board
Spatula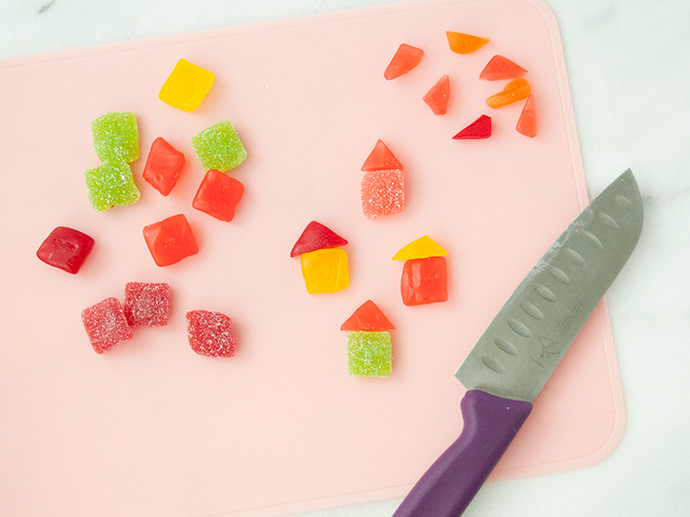 Step 1
Open up your bags of Starburst Gummies – we bought one bag of original and one bag of sour and that was more than enough to decorate a cake this size, with extras for taste-testing of course! Decided if you want to use all the colors, or if you want your little village to have a more specific color scheme. Lay the gummies out on a cutting board and carefully use a knife to cut some of the squares in half, from corner to corner. These triangular pieces will be the roofs for the houses.
Arrange the houses so that you know you have a roof for each house. We made eighteen houses for this cake.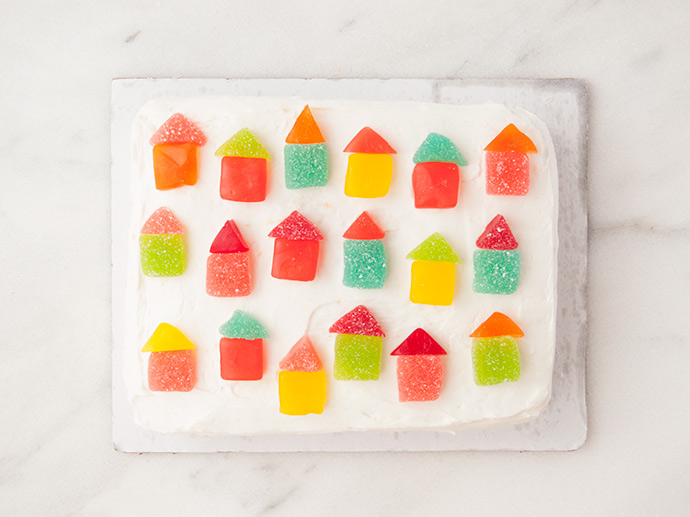 Step 2
If your store-bought cake was already frosted with plain icing, you're ready to decorate! However if, like ours, your cake has piped frosted details you want to remove, carefully use a spatula to scrape off and remove those. Depending on your cake, you might find that you're able to use a spatula to smooth everything out nicely, but if not, just add a little bit of ready-made frosting on top to cover up any crumbs as needed.
Once your cake is ready, simply arrange the gummy houses on top and you're ready to enjoy!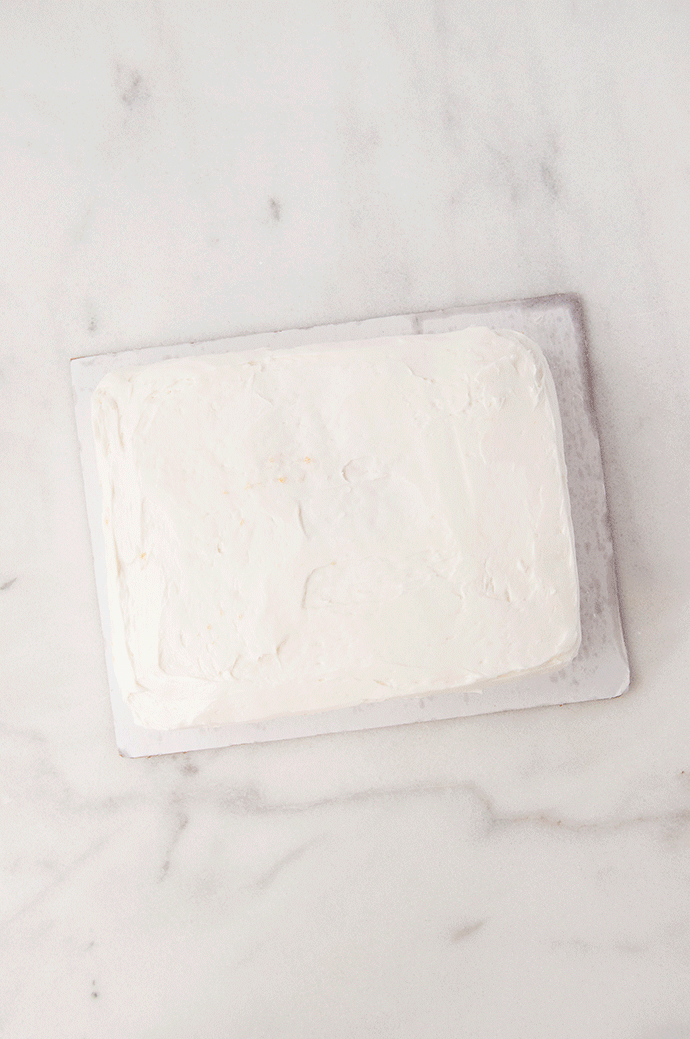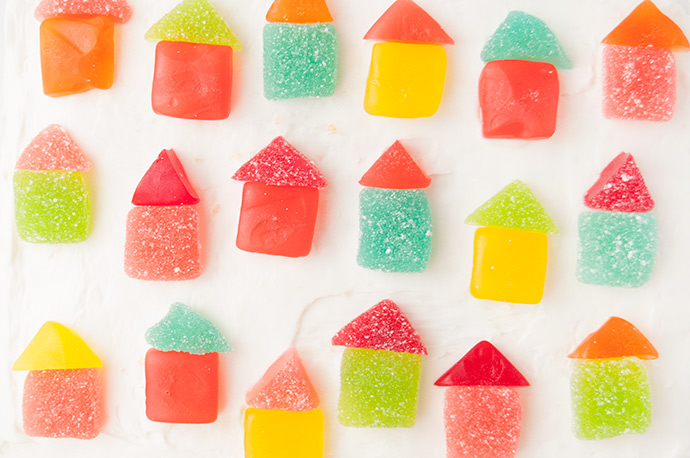 Looking for more ways to dress up store-bought cakes? Take a look at this floral wreath cake and this Dala horse cake!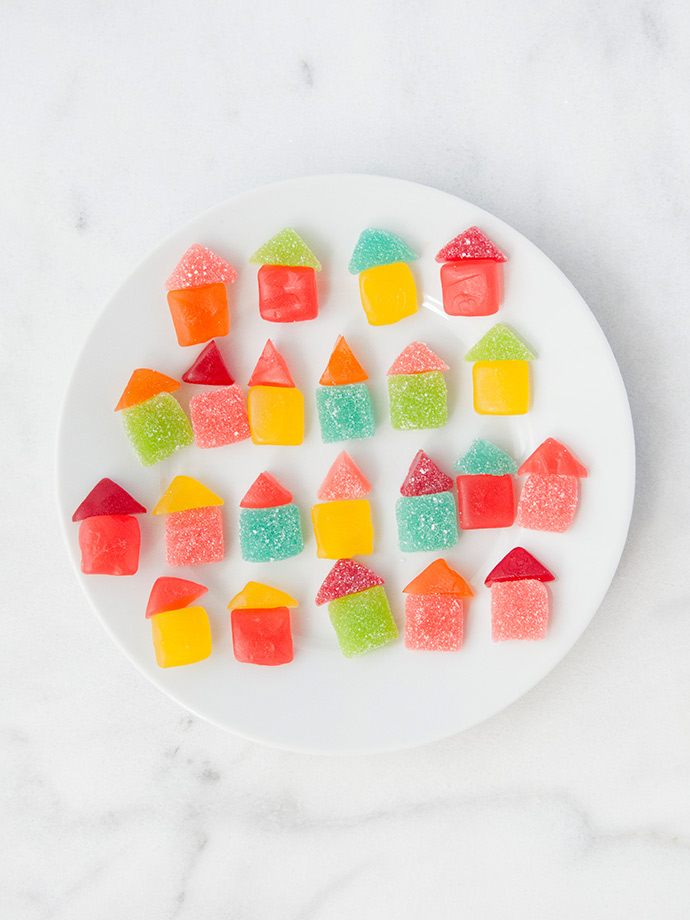 Enjoy!