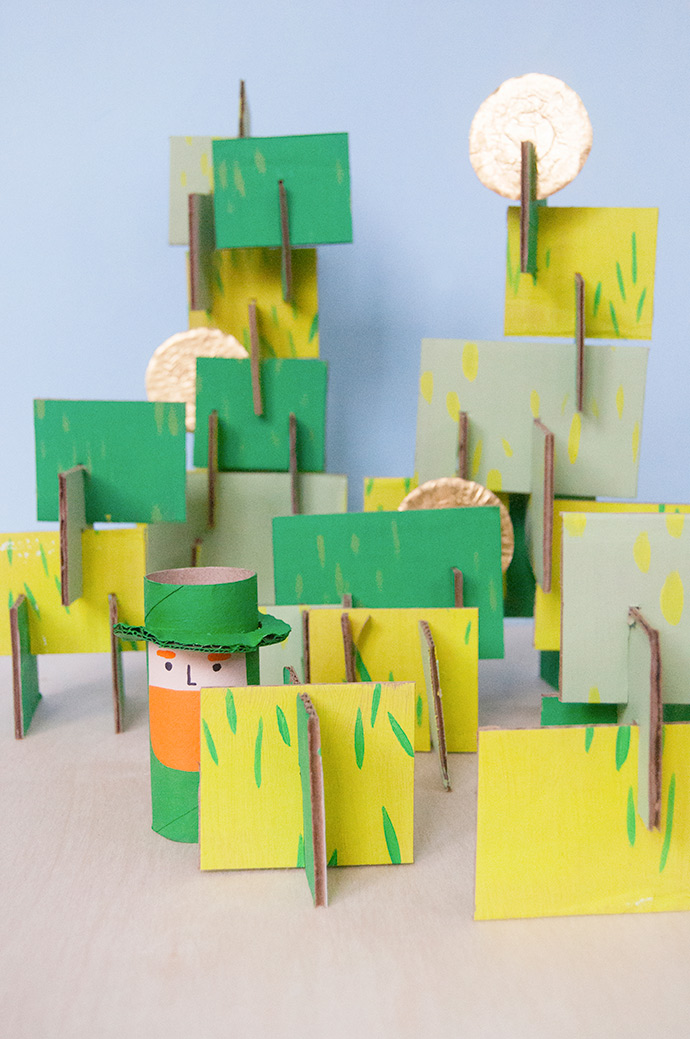 Have you ever made a leprechaun trap before? We think it's such a fun crafty way to celebrate St Patrick's Day! If you have a copy of The Handmade Charlotte Playbook, you'll probably be familiar with the technique we used to make these stacking grassy fields – in the book, we made a jumbo version of this same idea to make the swiss cheese fort! This towering maze of green grass is sure to attract any leprechauns that may be passing by. And don't forget to hide a few golden coins in there to make sure the leprechauns really can't resist!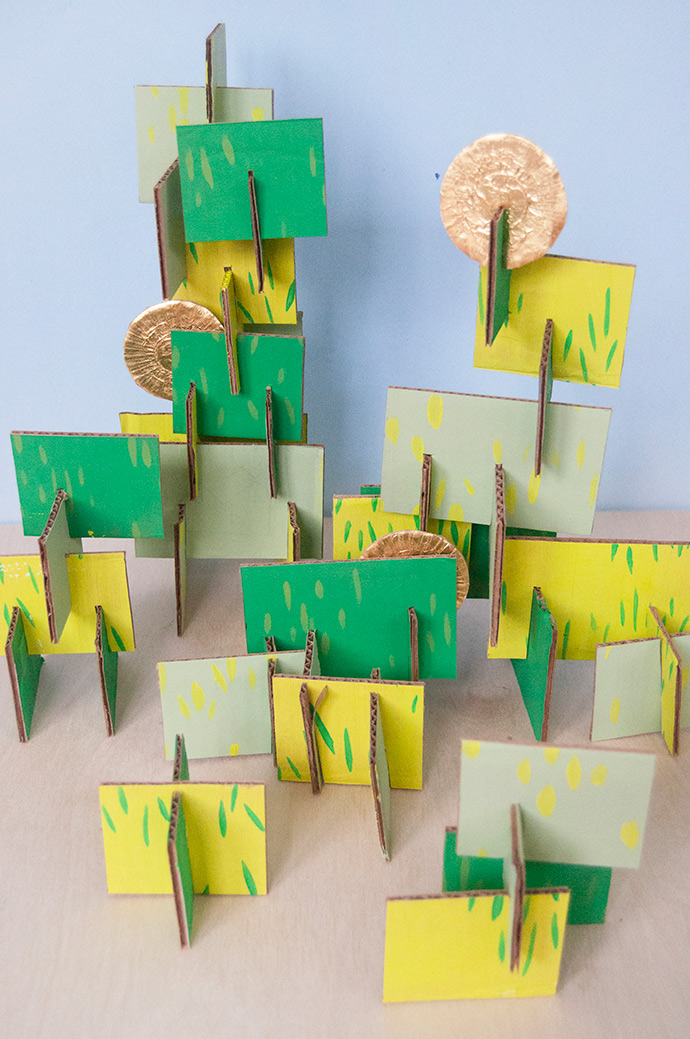 So grab some scrap cardboard boxes from your recycling bin along with an empty paper roll or two to make the leprechauns! To see the full tutorial, take a look at this month's issue of Colorado Parent.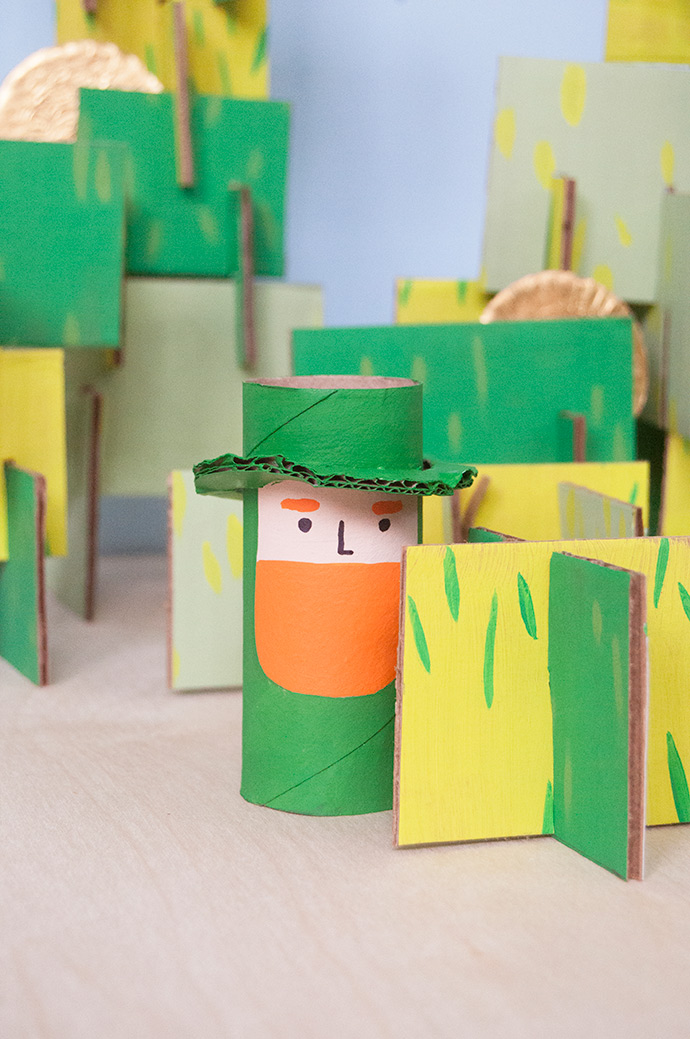 Looking for even more leprechaun crafts for St Patrick's Day? Take a look at a few of our favorites from the blog archives!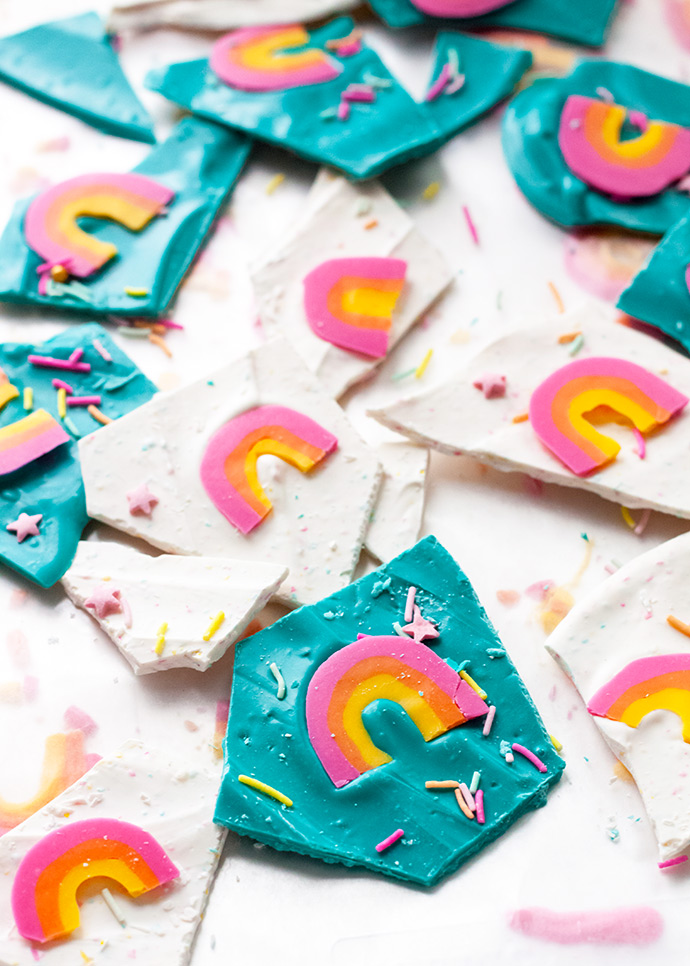 Candy Rainbow Bark
Didn't catch any leprechauns in your trap first time around? Try adding some of this sweet rainbow bark into the maze! We're betting any neighborhood leprechauns will not be able to resist.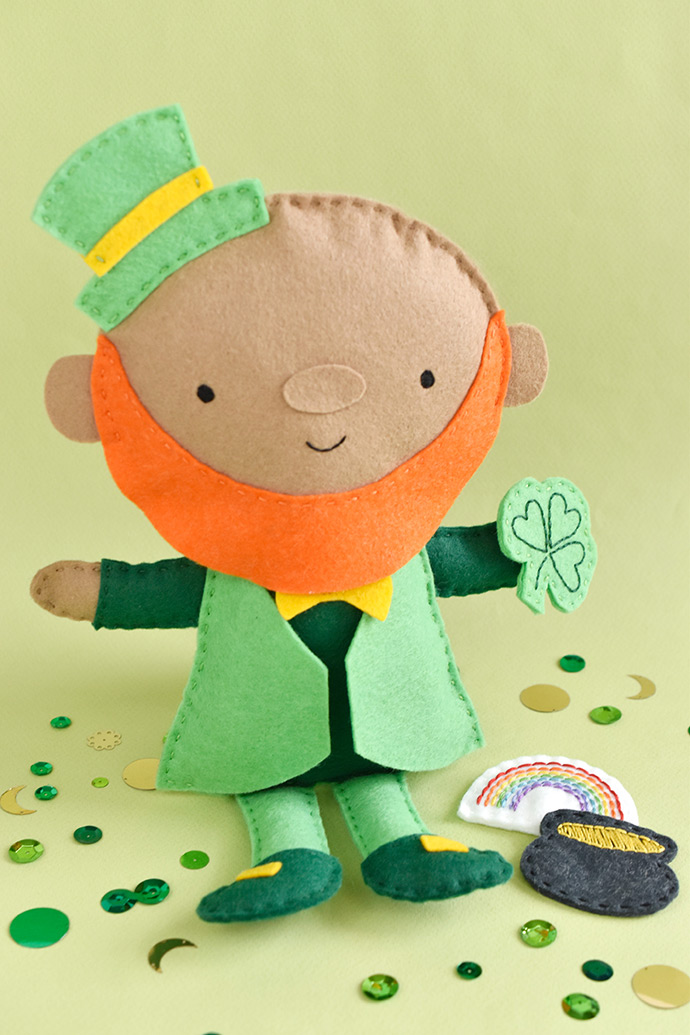 How to Make a Felt Leprechaun Doll
This is a great project for kids who love sewing and embroidery! This little guy is the perfect decoration to sit on a shelf leading up to St Patrick's Day, or have fun taking turns hiding him around the house for a playful leprechaun hunt!
Magical Leprechaun Garden
Plant Lucky Charms marshmallows into Oreo dirt and with a little but of leprechaun magic, they'll grow into these adorable full-sized Lucky Charm flowers!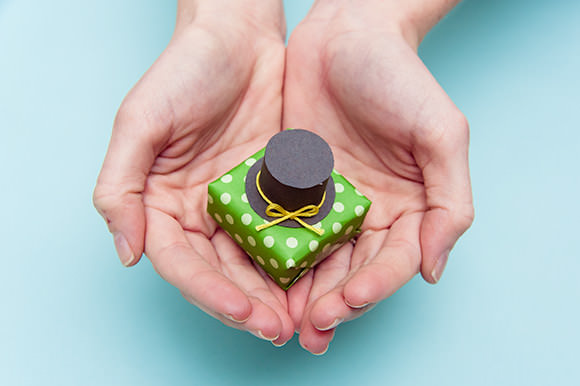 Tiny St Patrick's Day Gifts for Leprechauns
Leave out small gifts for leprechauns to find on St Patrick's Day! Wrap up little chocolate gold coins in small boxes and decorate them with mini top hats, shamrocks, and gold twine.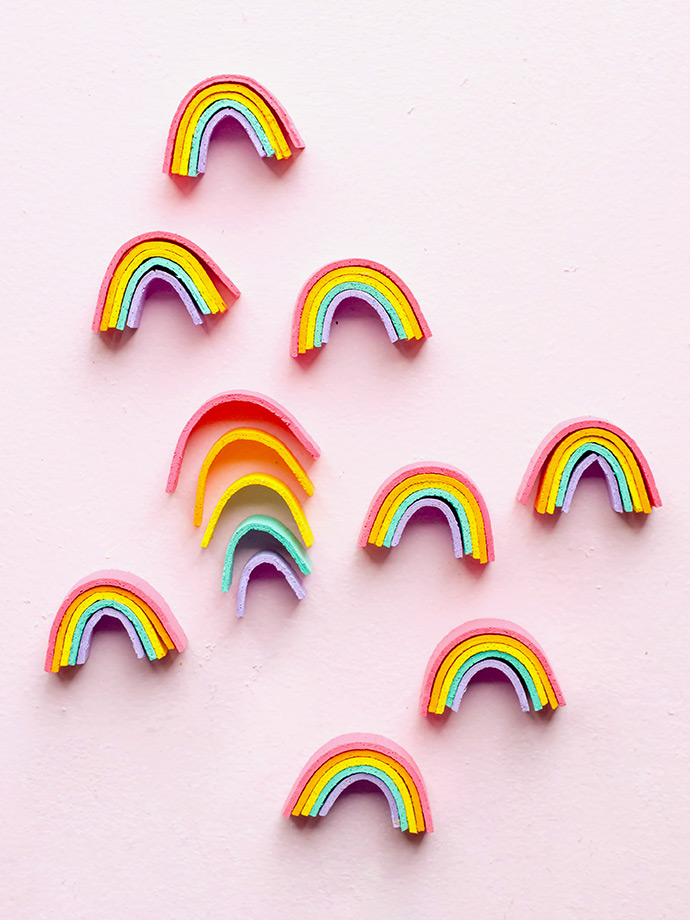 Mini Wooden Rainbow Stackers
These cheerful mini rainbows are sure to put a smile on anyone's face, but we're guessing that leprechauns will be especially pleased to see them! Hide some inside your cardboard leprechaun trap or make a trail of them leading up to it to make sure the leprechauns know exactly where to go.