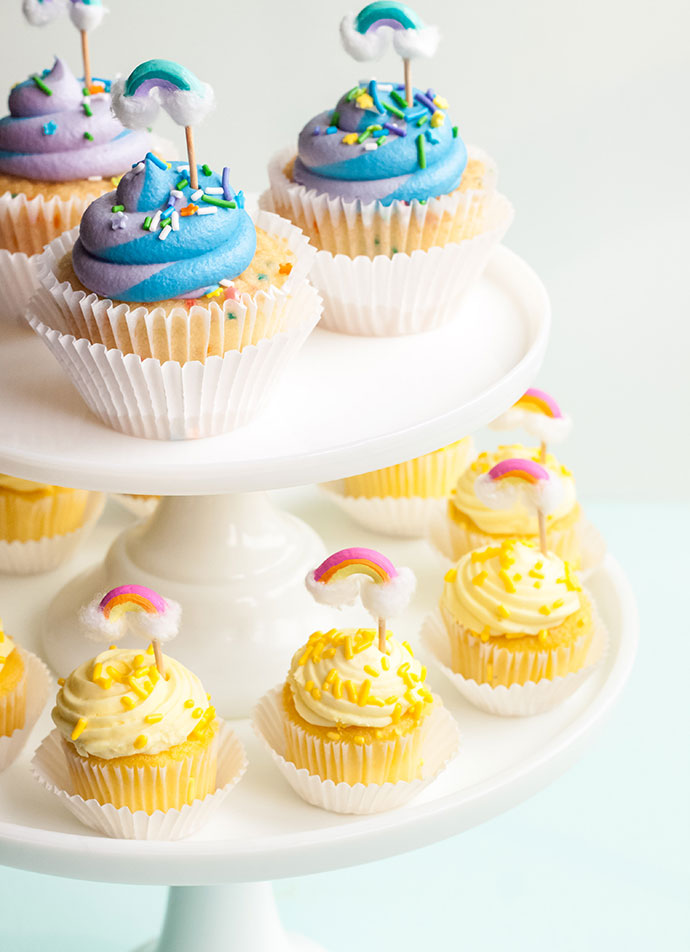 Isn't it so magical when you see a rainbow in the sky? They will never get old, and neither will the rainbow trend! Pasta noodles offer so many crafting possibilities, and recently it hit me that large elbow macaroni noodles are shaped like perfect mini rainbows! It doesn't take long to paint them, glue on tiny cotton clouds, and add a toothpick for the most adorable cupcake toppers.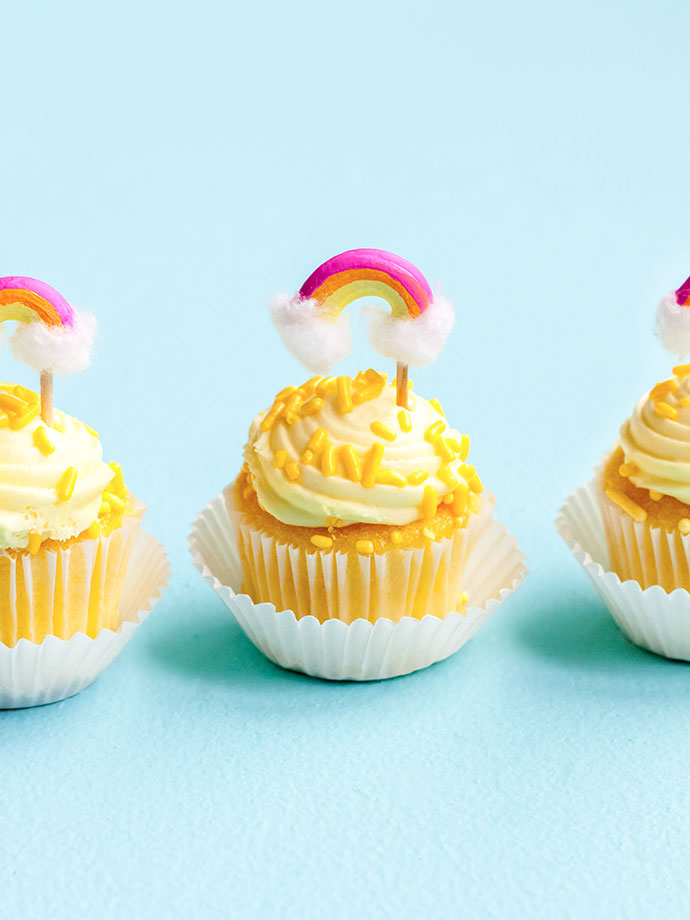 Perfect for a unicorn or rainbow-themed DIY birthday party, St Patrick's Day, or really any day of the year! Who doesn't love a good rainbow? You could also stick them in the dirt by a succulent or house plant for a fun little decoration! Put them on bobby pins for all the little girls at a unicorn party and you have a quick and simple party favor that won't break the bank!
Make them ahead of time, and have your kids help with the painting process – littler ones might have trouble making the neat little rainbow arches, but who says they have to be perfect? Once the cotton ball clouds are attached on, there will be no doubt that you've got a whole bunch of sweet mini rainbows. Keep reading to see the full instructions below!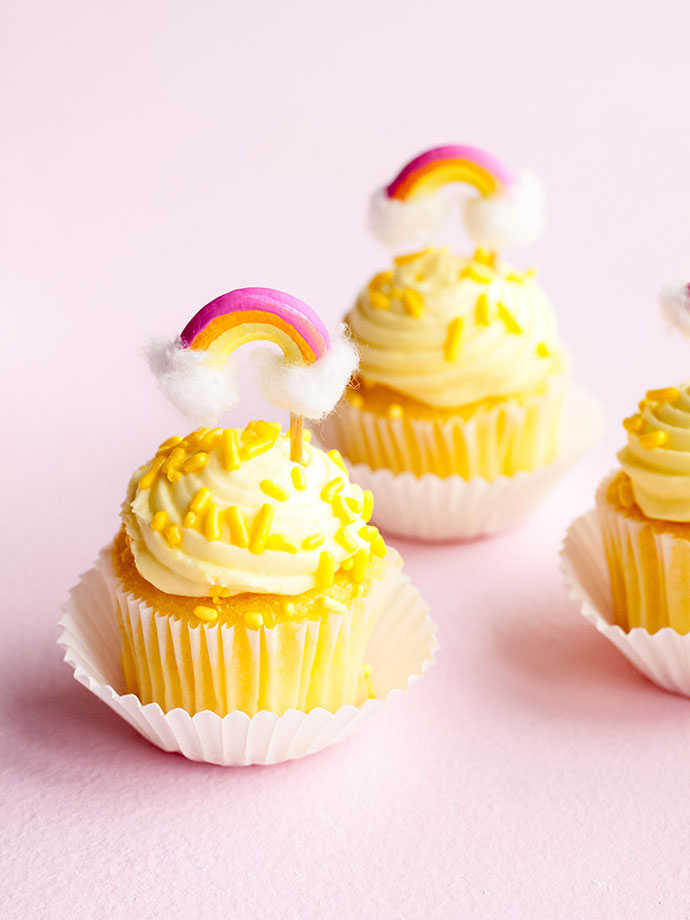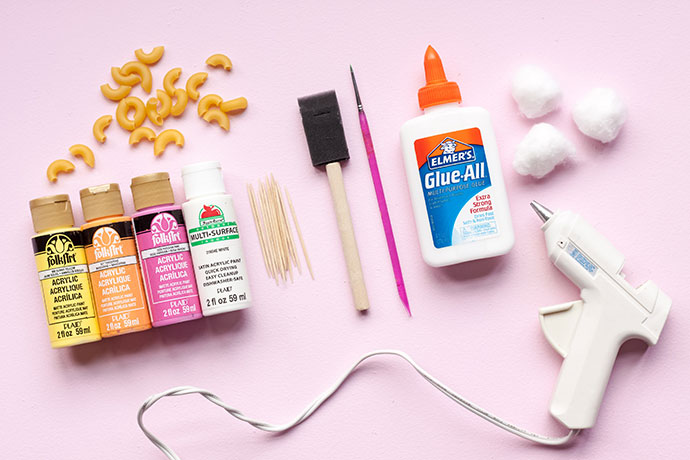 • Large elbow macaroni noodles
• Sponge brush
• Folk Art Acrylic Craft Paint (in white and 3+ colors)
• Tiny paint brushes
• Cotton balls (one will be enough to make multiple rainbows)
• Glue gun
• Glue
• Toothpicks, bobby pins, magnets, or the material of your choice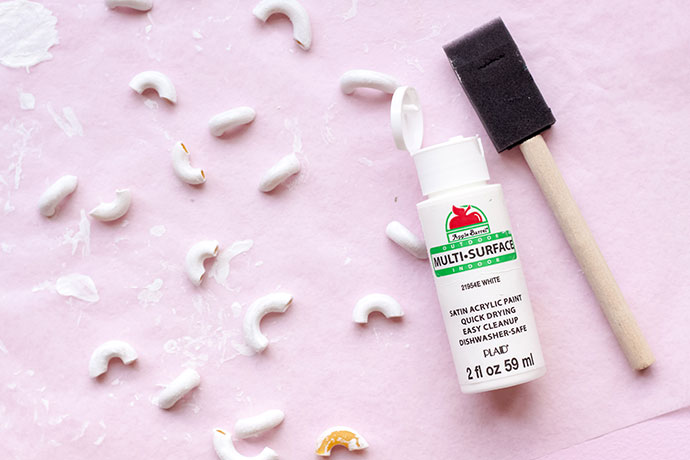 Step 1
Use a sponge brush to paint your macaroni noodles white on one side, and set aside to dry on wax paper. Paint the second side white as well, and allow to dry.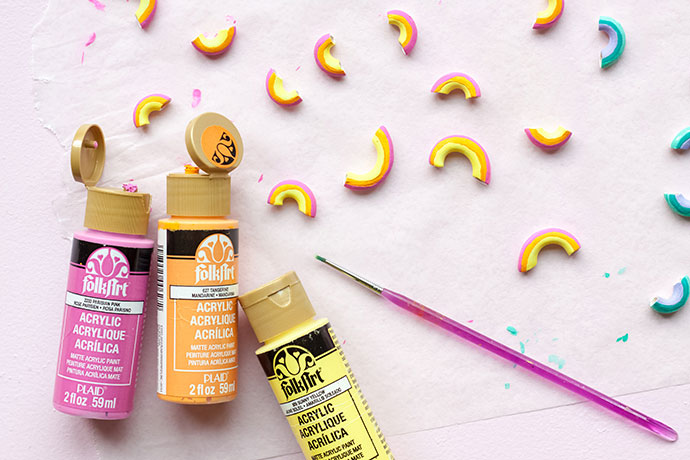 Step 2
Using a paintbrush with a very tiny and thin brush, paint an arch in the color of your choice, that follows the arch of your noodle from one side to the other. Allow to dry. Repeat this step in a second and third color, and allow to dry in between colors. Make the final arch at the top extra thick, so that it will serve as the top color on both sides of the noodle. Continue adding colored arches on the macaroni noodle, until both sides, the top and bottom, are all covered in colored arches.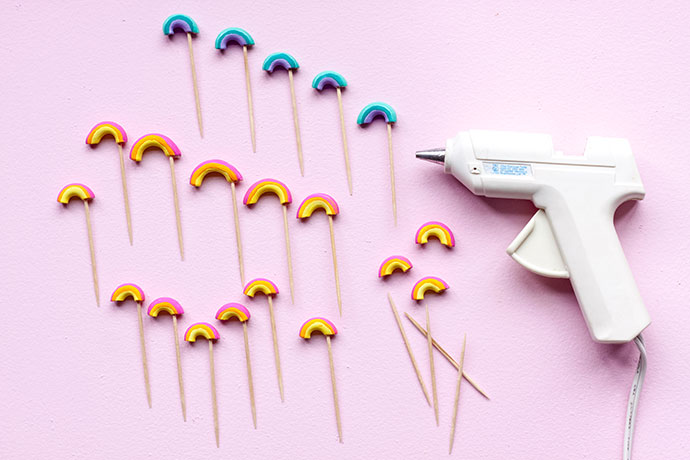 Step 3
Once your macaroni rainbow is completely dry, use a hot glue gun to place a squirt of glue in one end of the noodle, and insert a toothpick, holding it in place until the glue cools. Make sure the toothpick will stay in place on its own before letting go. You could also glue the rainbows onto bobby pins or magnets!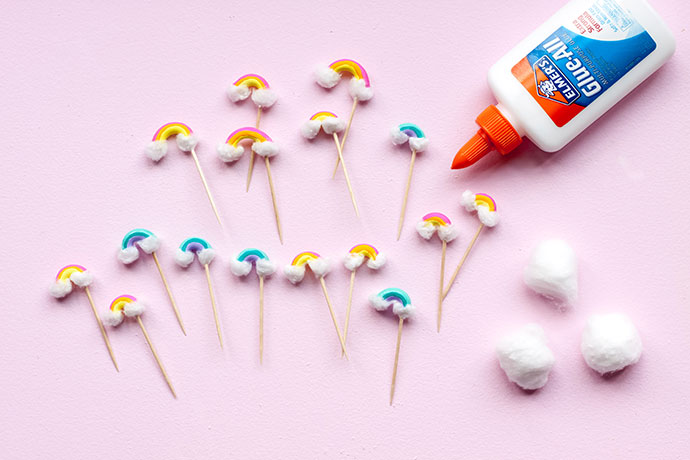 Step 4
Pull off some small pieces of cotton ball, and roll them into clouds. Use glue to add a teeny-tiny cotton ball cloud to each end. Allow to dry.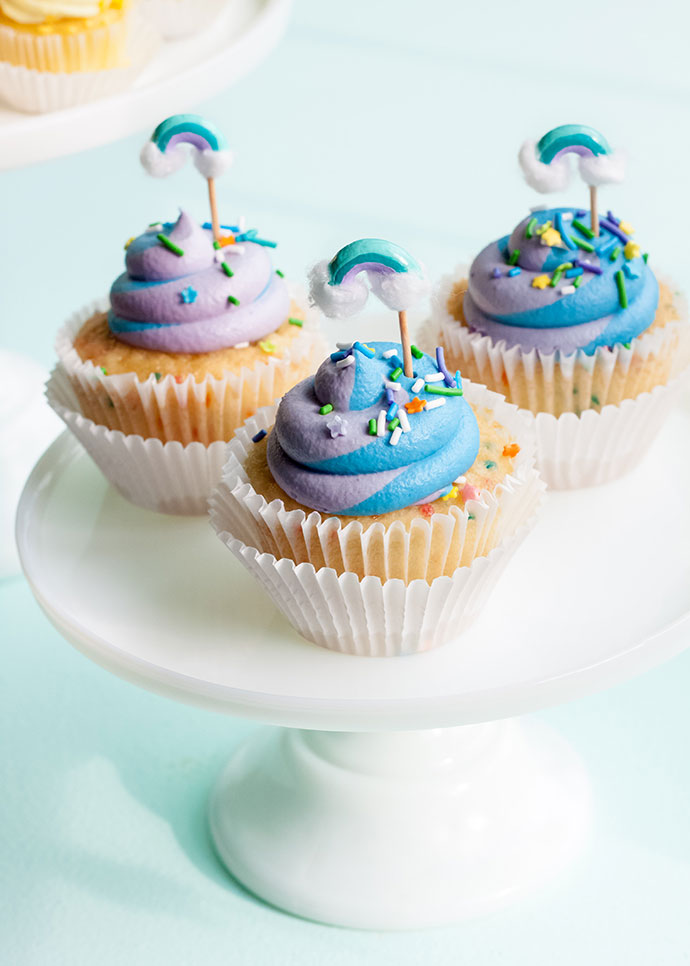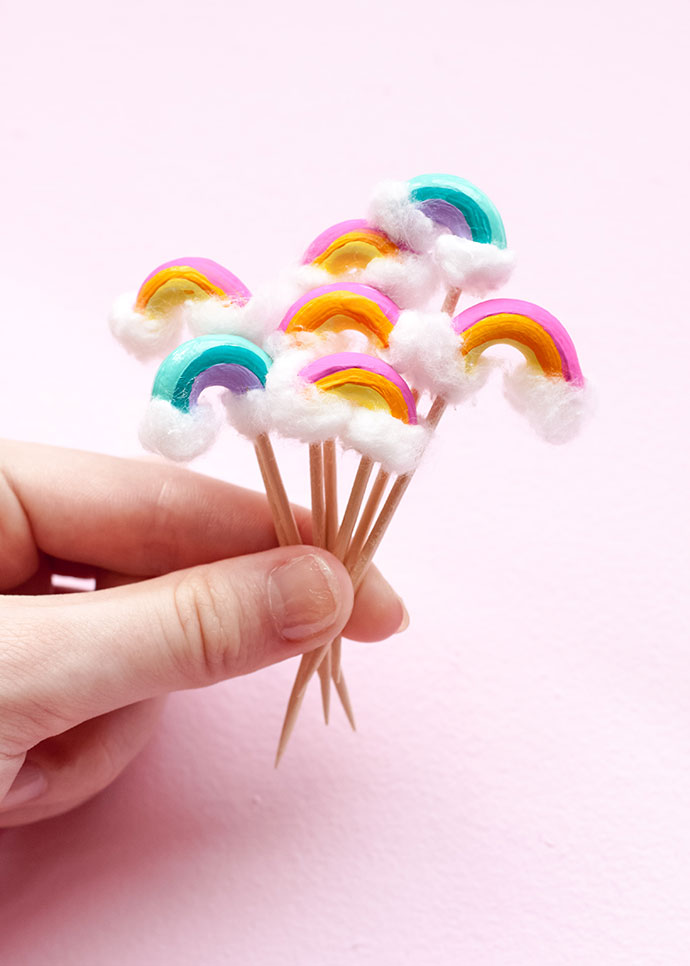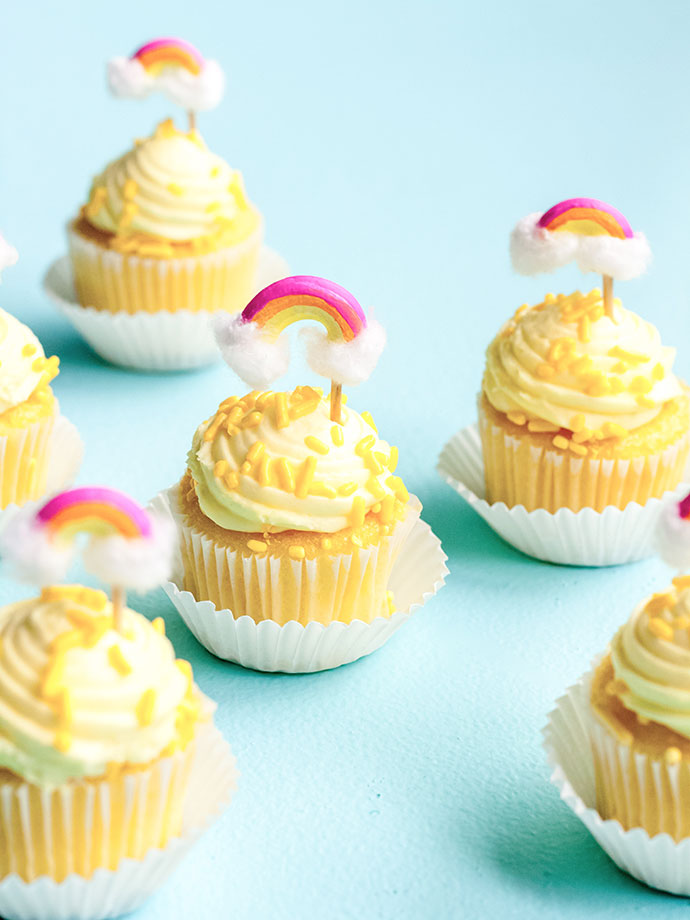 Adorable!! For even more rainbow-hued crafts, take a look at this playful paper plate rainbow puppet, these hand-painted wooden rainbow tops, and how about this kawaii rainbow purse made of felt!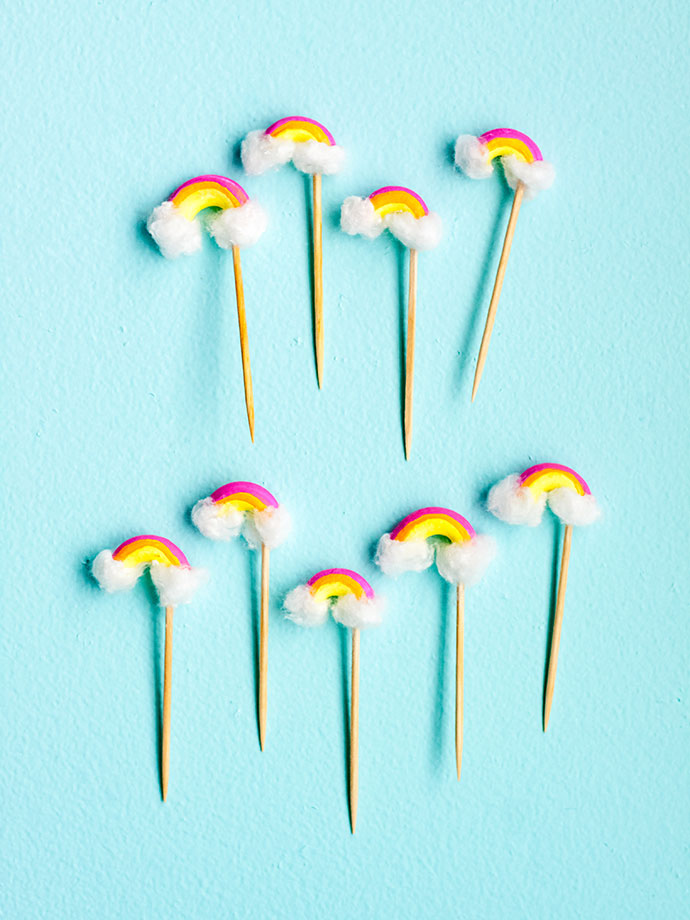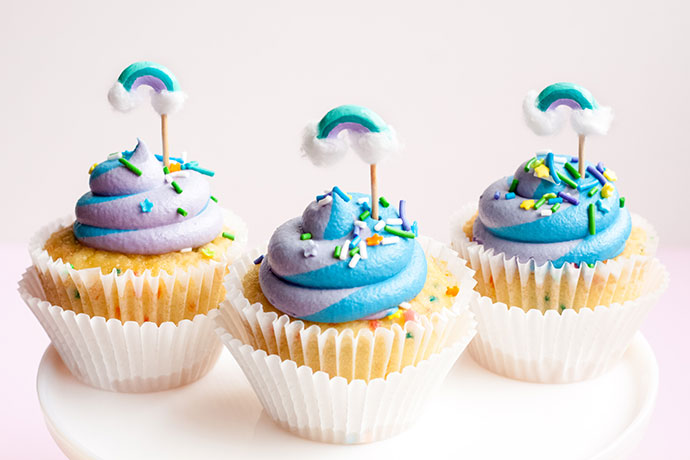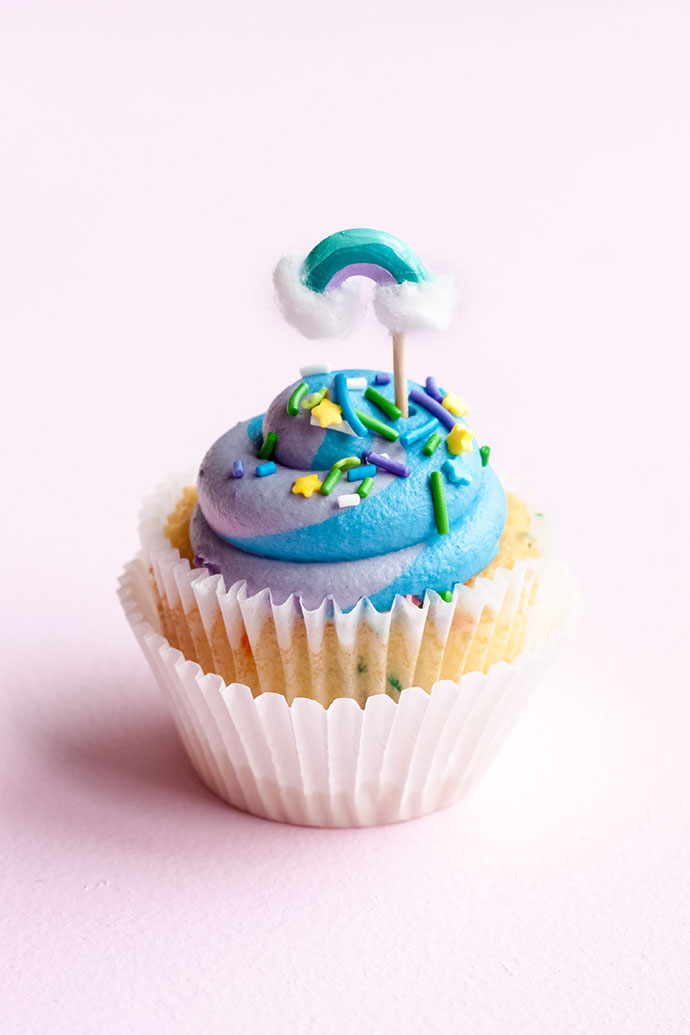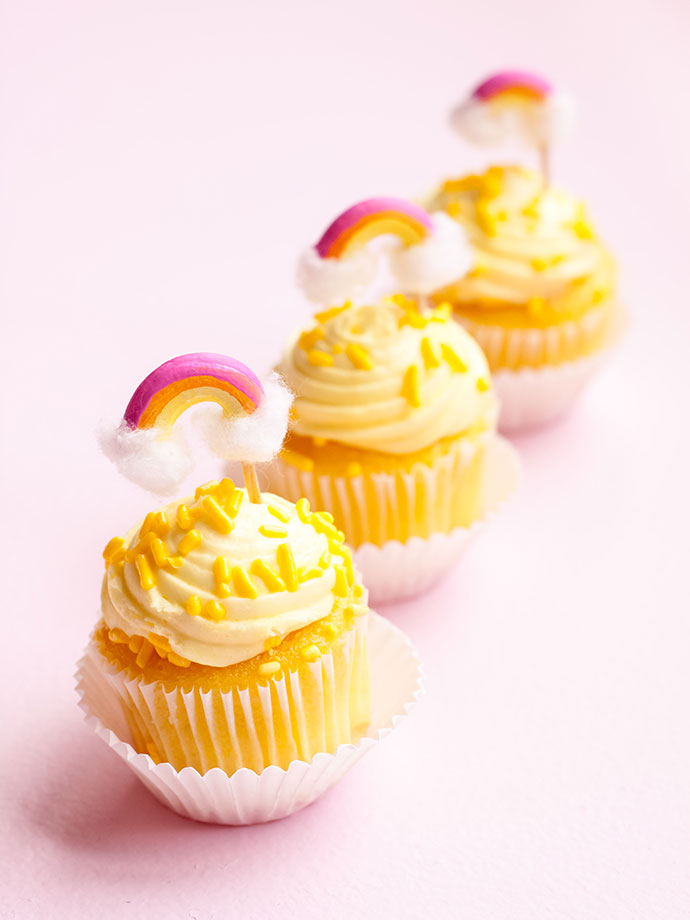 Now you have the tiniest, cutest rainbow that will be sure to brighten the gloomiest day! Happy crafting!