This post is sponsored by Plaid Enterprises.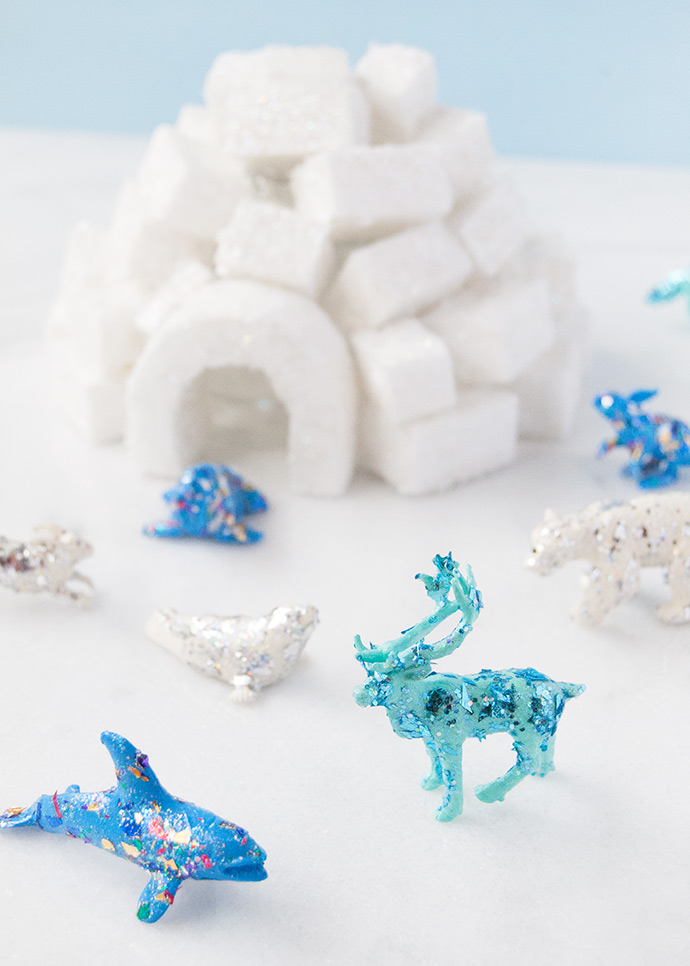 Embrace these last few weeks of winter with this handmade glittery arctic play set! If you're like us, you love adding a touch of glitter to nearly everything and Glitterific makes it easier than ever before. No more loose glitter shedding everywhere you go! For this mini arctic scene, we grabbed animal minis from the craft store, gave them a quick paint, and of course added Glitterific on top. For even more fun, make this mini igloo too using recycled styrofoam!
This simple project is a great activity for a snowday or makes a fun indoor activity while away at a wintery cottage. We've got a bit of a thing for arctic animals – remember these abstract painted toys from last winter? Keep reading for all our tips and tricks on making your very own set of arctic animals that you can bring around in your pocket!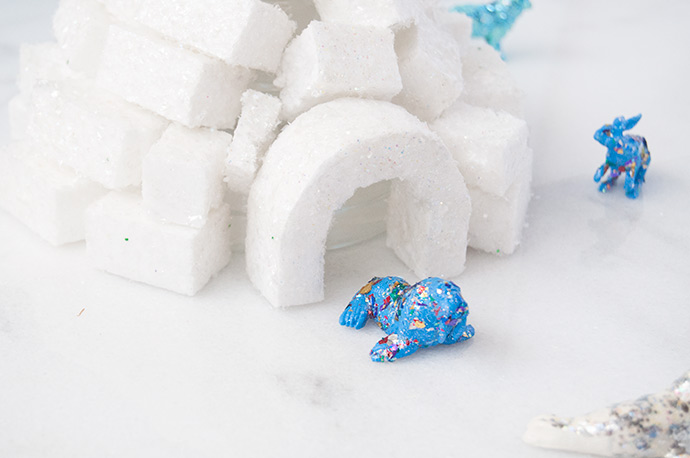 Paintbrushes
Mini arctic animals
White styrofoam (recycled if possible)
Craft knife
Ruler
Cutting mat
pencil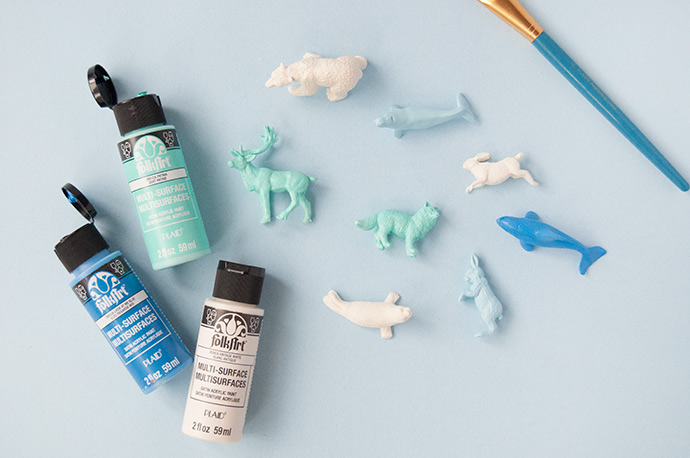 Step 1
Paint the animals in shades of blue and white. Let dry.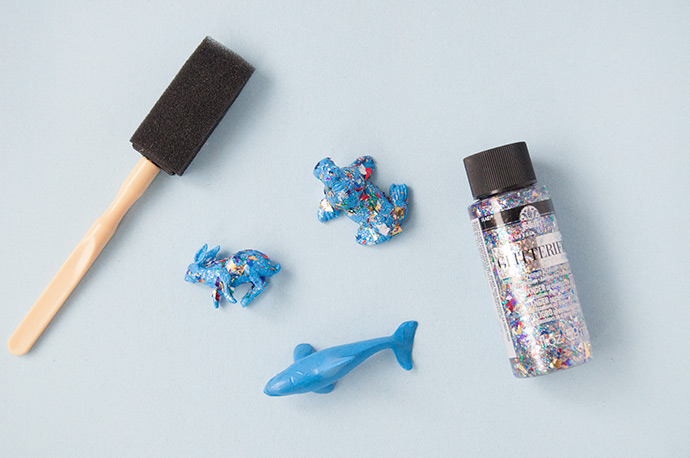 Step 2
Apply a coat of Glitterific on top and let dry. We used kaleidoscope, aqua, and silver for a wintery feel.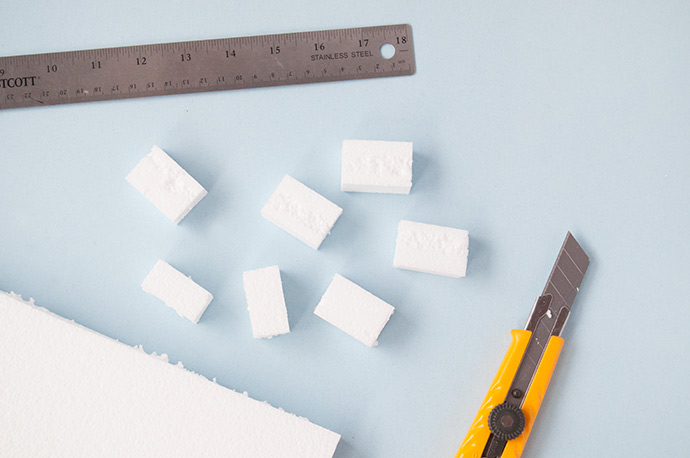 Step 3
Use a ruler and craft knife to cut even blocks out of your white styrofoam. You can cut the blocks to be whatever size you like – ours were about 1 1/2″ x 1″ x 1″. Make sure to use a new, sharp blade for this so that the cuts are as clean as possible.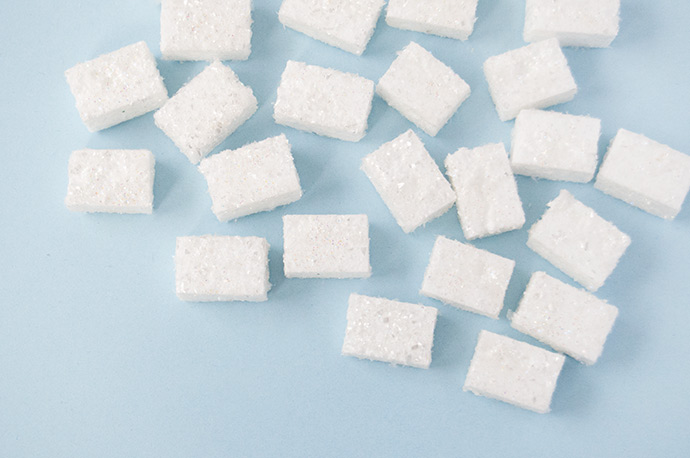 Step 4
Apply a coat of clear hologram Glitterific onto each of the blocks and let dry.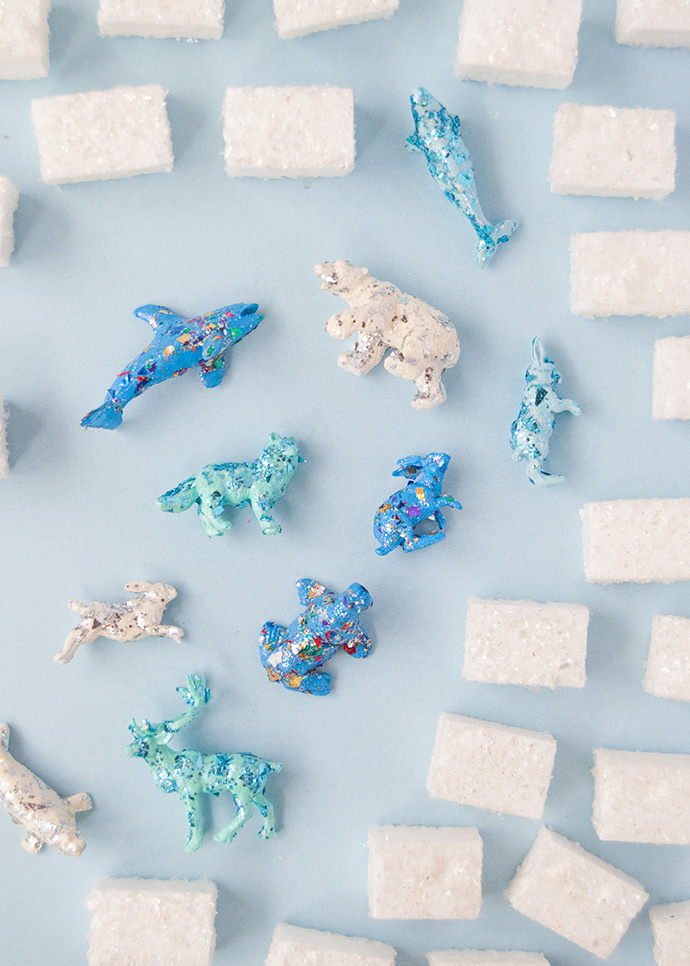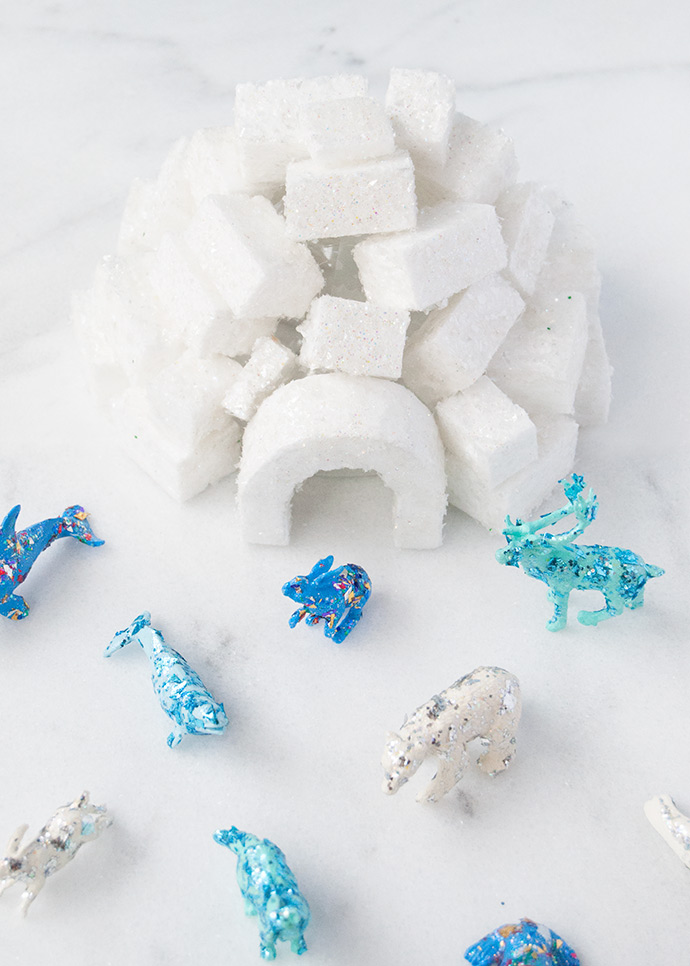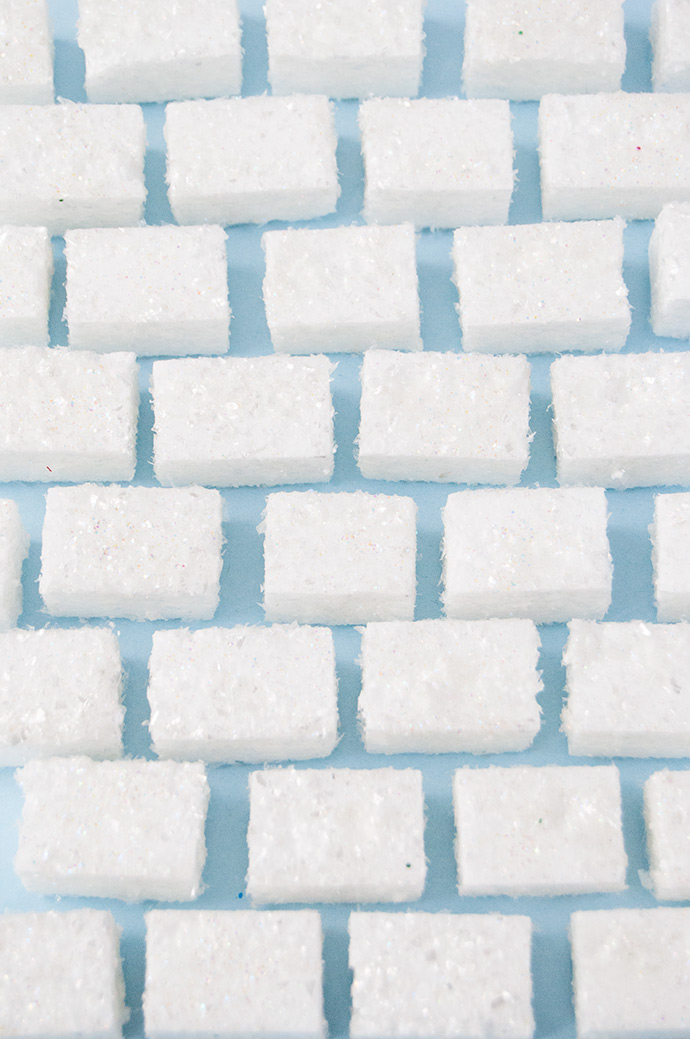 If you want to build an igloo, make sure to cut a U shape out of foam as well to be the opening. When stacking the igloo blocks, it helps to place a clear glass bowl upside-down in the center so that the blocks can lean against it. Use Mod Podge to attach the blocks together, or keep them loose to arrange and rearrange later.
And if you're looking for even more wintery ways to use Glitterific, check out these adorable snowmen cupcake toppers!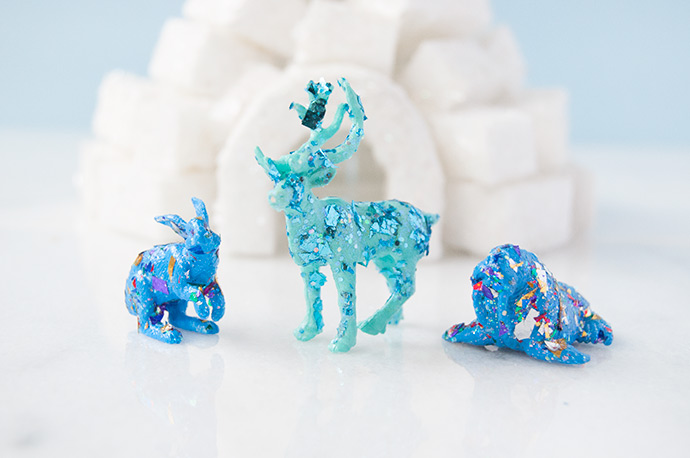 Happy crafting!