Ahoy maties! No need to walk the plank just yet – we've got a whole bunch of nautical crafts to make first! Whether your kids are fans of boats, pirates, or mermaids, we've got the project to tickle everyone's fancy. From bathtime to snacktime, these nautical projects have got you covered.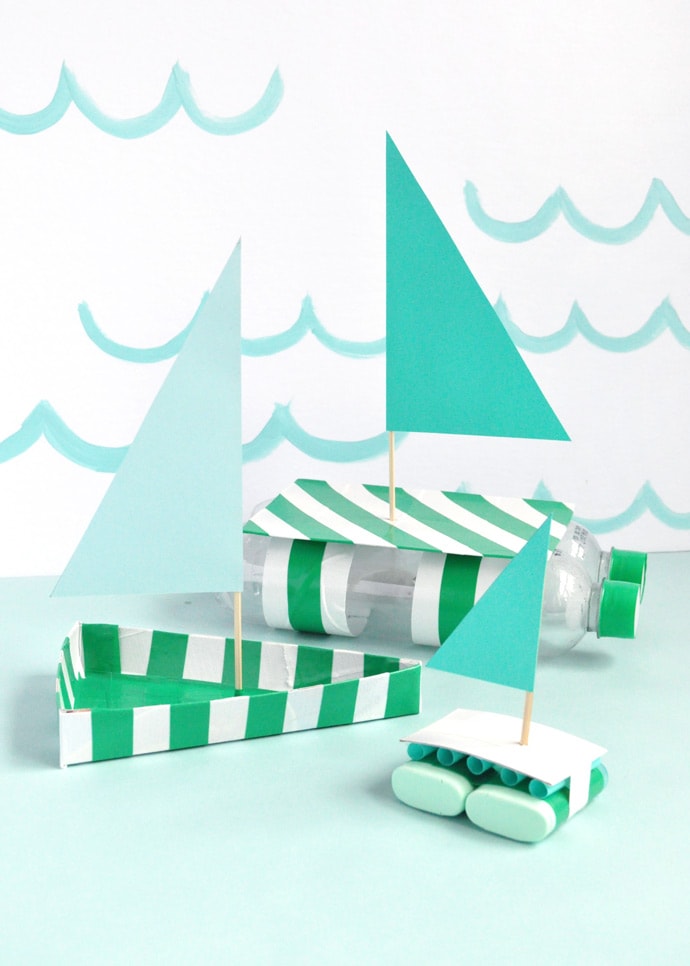 DIY Recycled Boats
We've said it before and we'll say it again – the recycling bin is your best friend for free crafting materials! Here we used empty bottles and cereal box cardboard as the base for these boats and then covered them with duct tape and electrical tape to create fun designs.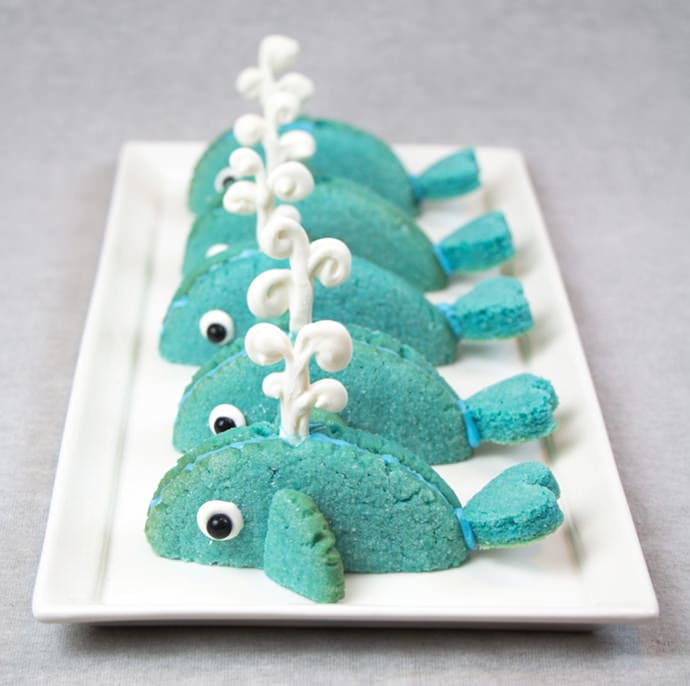 Whale Cookies
Have a whale of a time in the kitchen baking these adorable cookies! They're sure to be a hit with kids and adults alike if you can bear to actually eat them – they're almost to cute to eat!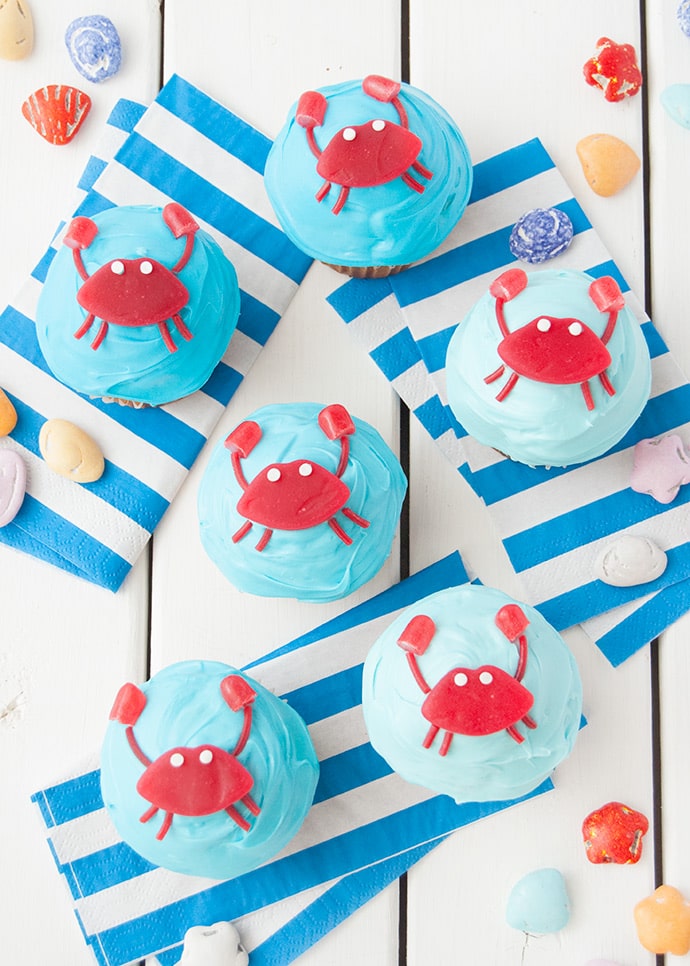 Under the Sea Crab Cupcakes
Can you tell what candy we used to make these gummy red crab cupcake toppers? Here's a hint: our lips are sealed! Check out the blog post to find out if you haven't already guessed!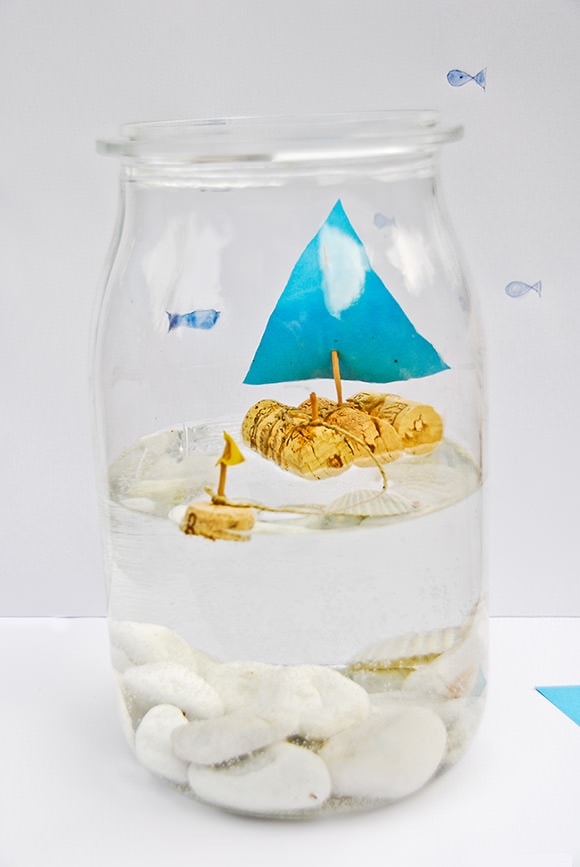 DIY Cork Sailboat in a Jar
Corks are such a versatile crafting material to have on hand, so we save them whenever we have them! This project turns them into an adorable floating sailboat. Talk about cute!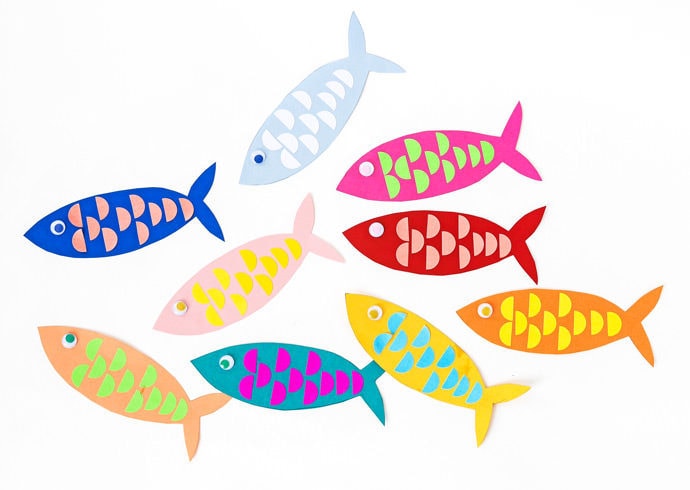 Traditional French Fish Game
These colorful fish make a fun game to play around the house with the whole family! Originally intended for April Fool's day, we have a feeling that this one will be a hit year-round.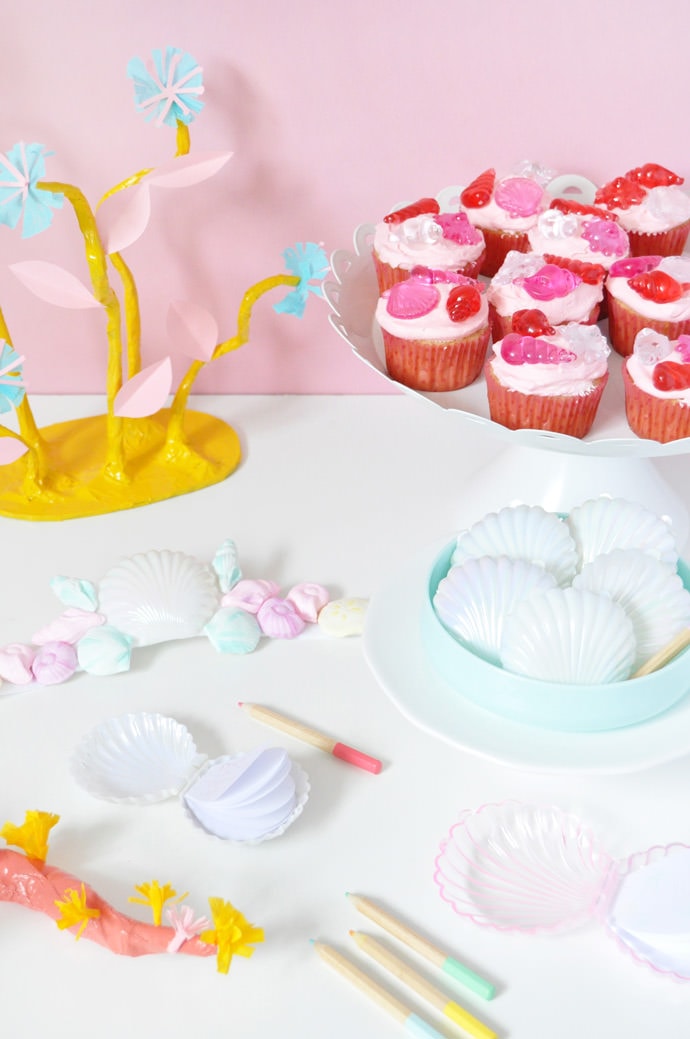 Throw the Ultimate Under the Sea Party
If you're more of a fan of what's under the sea than the boats floating on top of it, this is the party for you! Take a look at four different crafts you can make inspired by seashells and coral.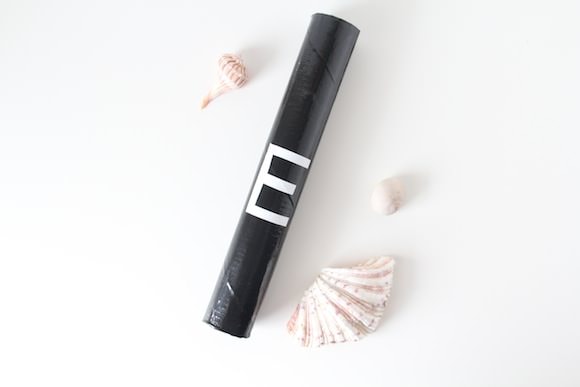 Turn a Cardboard Tube into a Pirate's Telescope
The humble paper towel roll gets a makeover into this quick DIY toy that every pirate needs.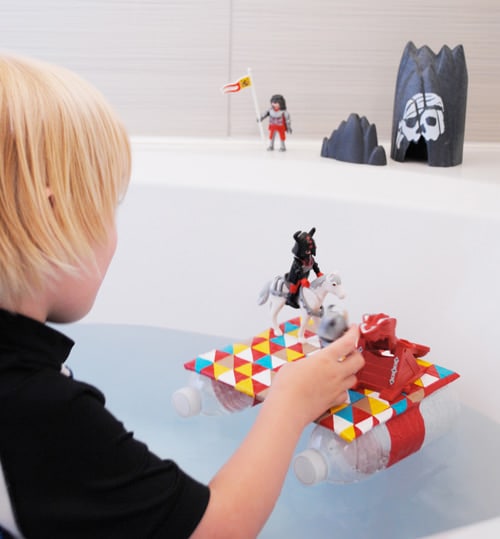 Make a Duct Tape River Raft for your Child's Toys
If your kids love taking their action figures into the bath tub, make this raft for them to float around on using duct tape and empty water bottles.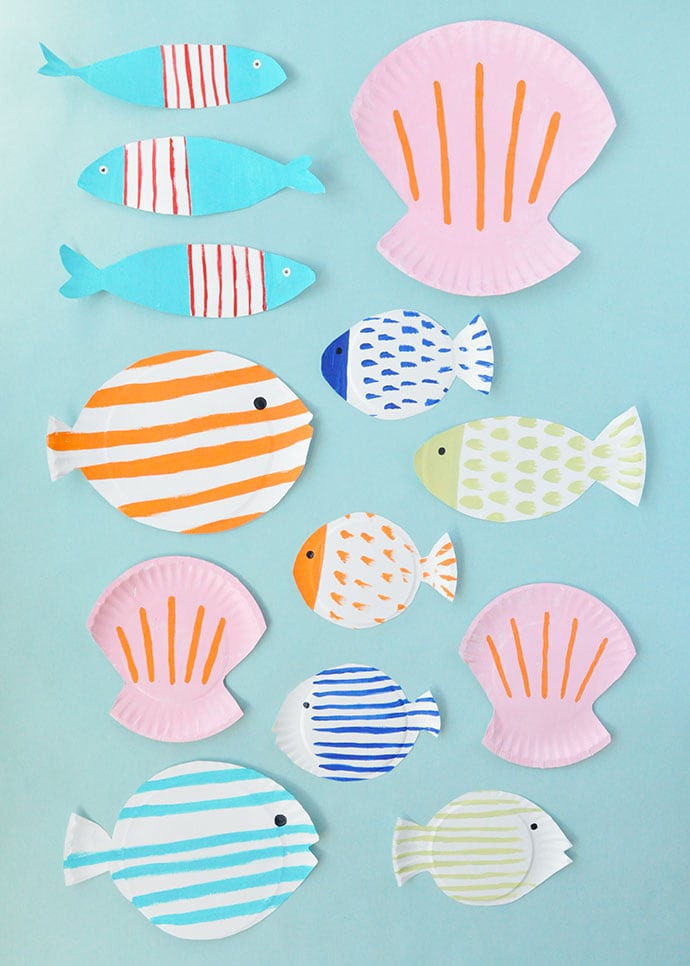 Painted Paper Plate Fish
This school of fish is ready to jump out of the ocean and onto your walls! With a little bit of paint, turn paper plates into quick nautical wall decor perfect for a party or just for fun.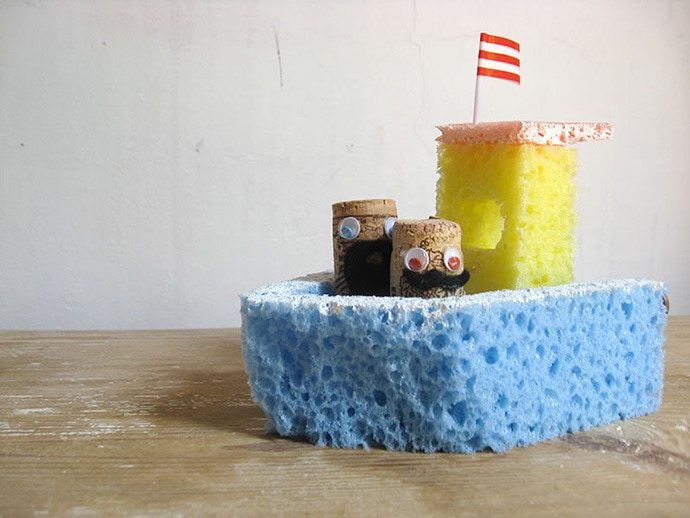 DIY Sponge Bath Boat Toy
And finally, craft these cheerful sailors from corks and make their boat out of a few kitchen sponges. Kids will be begging for bath time!