Houston, we have a problem – there are so many rad outer space craft projects and just not enough time to make them all! Today we're sharing a whole bunch of our favorites, featuring everything from planets to constellations to UFOs! We love all of these projects as prompts for learning more about the solar system and outer space. Younger kids can make up their own planets, solar systems, and constellations but older kids can look up real ones as reference when crafting and learn a thing or two! Take a look at all eleven projects below. Happy crafting!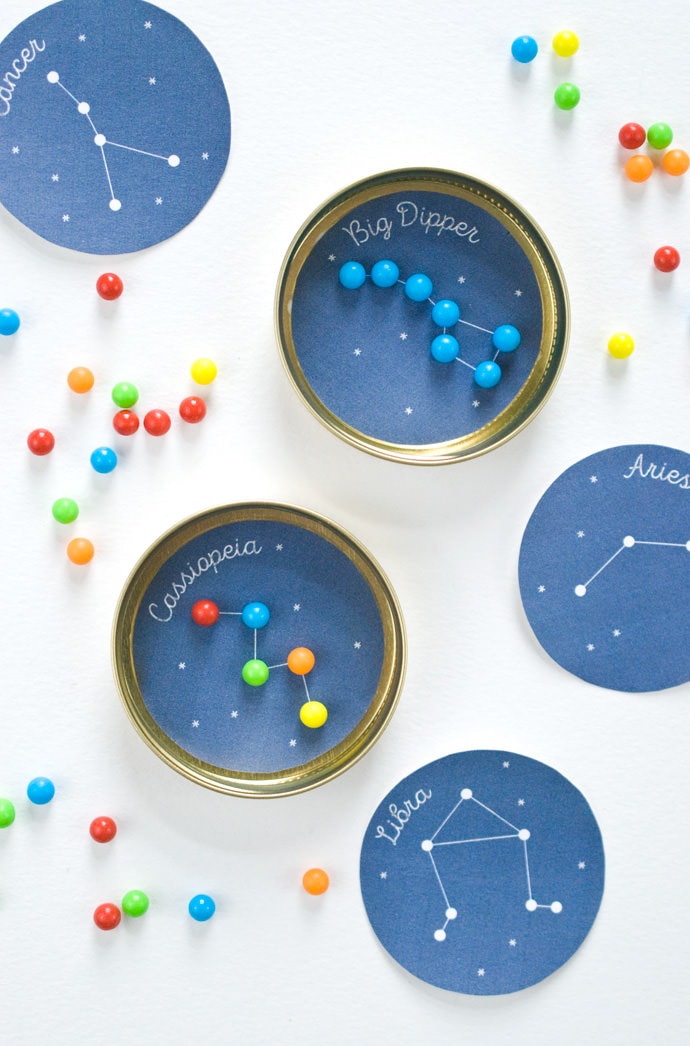 Candy Constellation Game
Turn an empty jar lid into a fun game with these ready-to-use printable templates! Winner gets to eat their candies!
Galaxy Wall Hangings for Kids
Decorate your walls with these reverse tie-dyed wall hangings. Make up your own solar systems and galaxies, or spell out some outta sight phrases instead.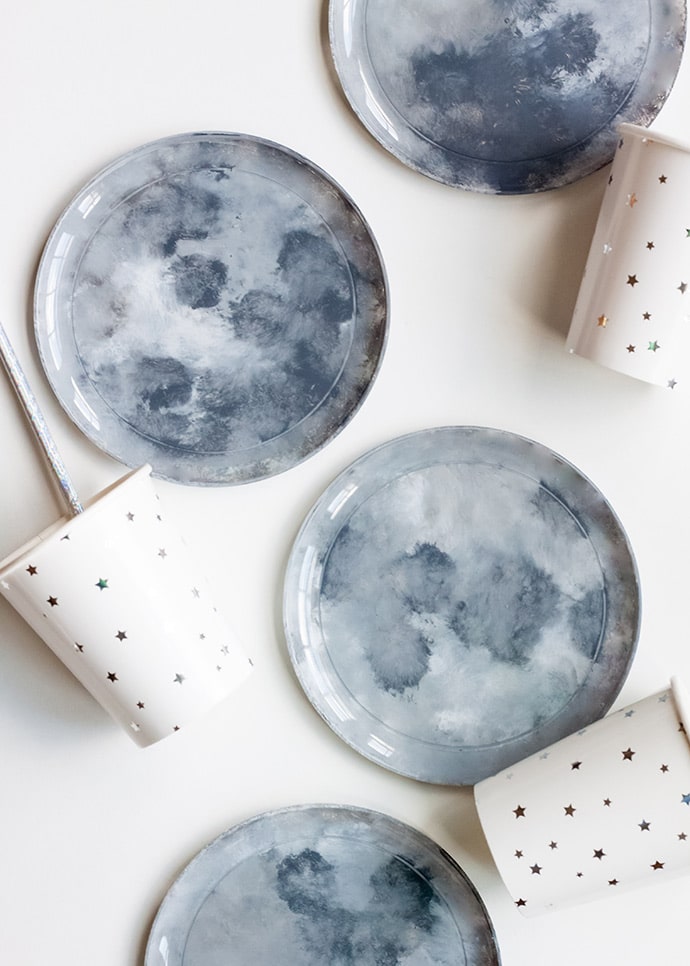 DIY Moon Plates
Who would have guessed that clear plastic party plates could look so cool? By painting this moon texture onto the back, the plates remain useable and are perfect for your next lunar bash.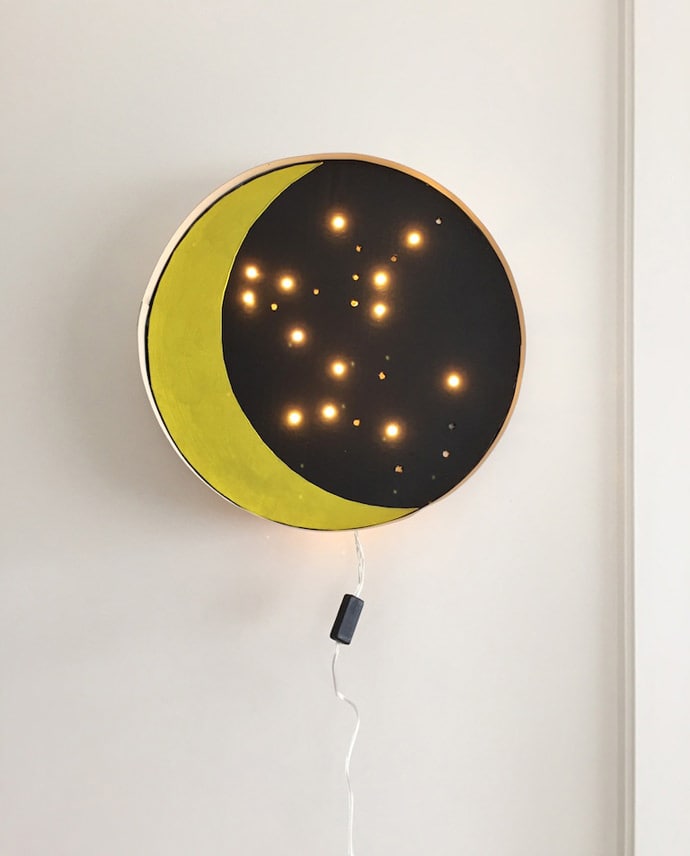 DIY Moon Lamp
This handmade lamp has a few tricks to it, but the end result is incredible! Kids who love outer space and electronics will no doubt have a blast working on this project.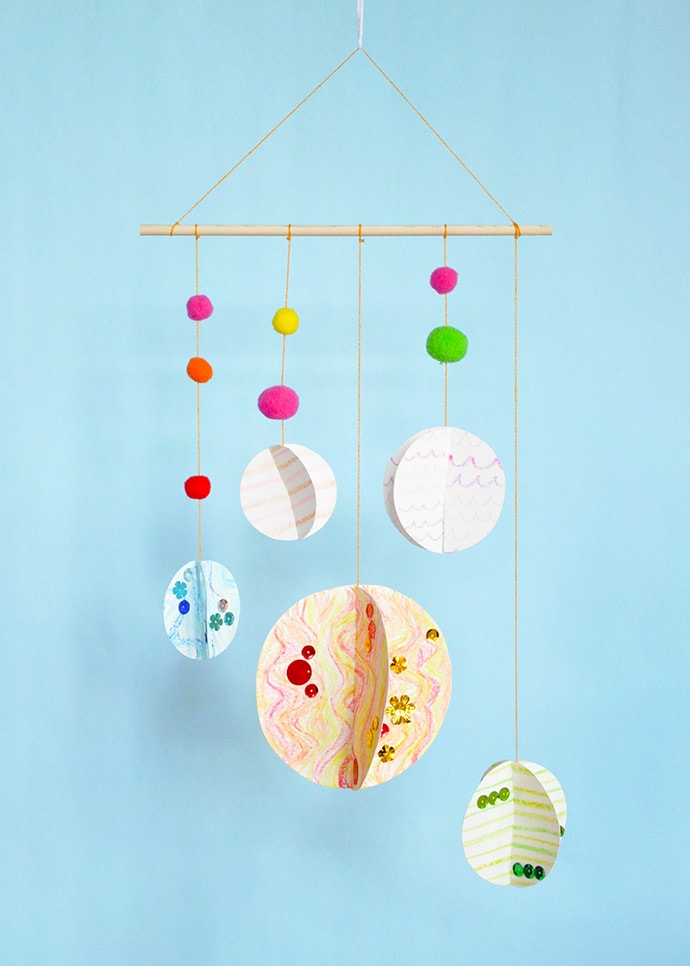 Outer Space Mobile
Use crayons and sequins to make your very own planets! The finished mobile spins slowly and is a great simple way to add some fun to any kids bedroom.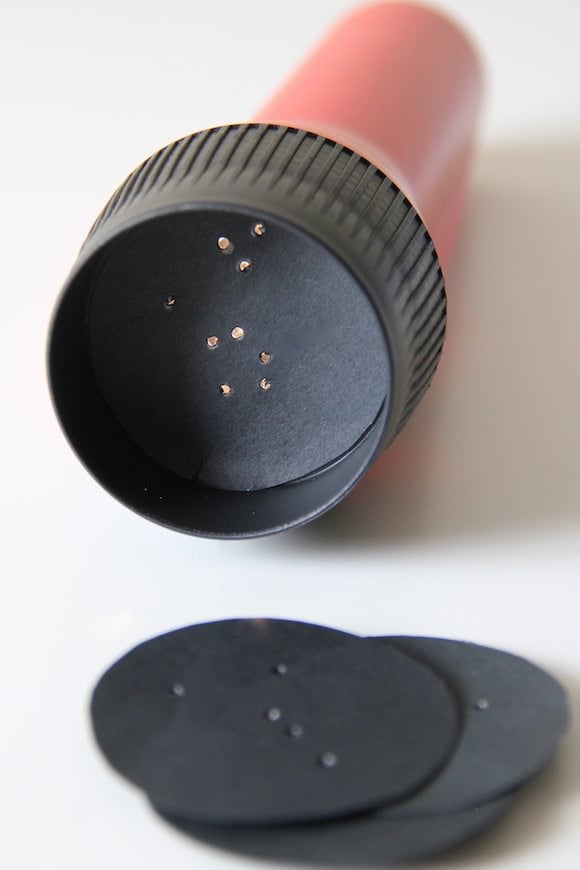 DIY Constellation Flashlight
Don't wait for a power outage to get out the flashlights – this DIY constellation flashlight projects stars onto the ceiling and walls. So much fun!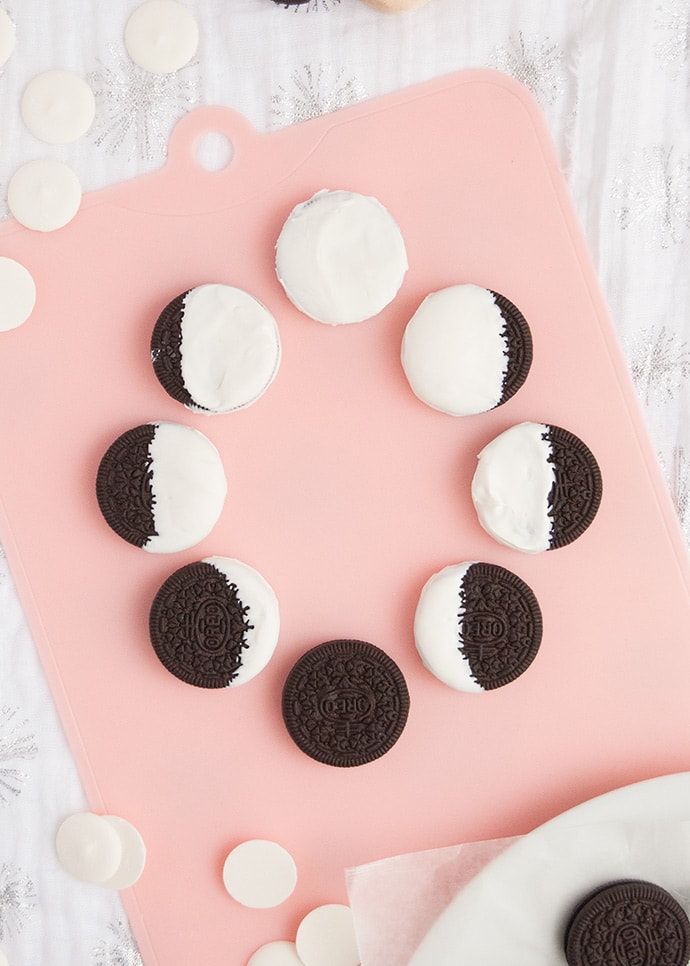 Oreo Moon Phase Cookies
If you have a sweet tooth, this space-themed treat is definitely the one for you. Simply dip Oreos into melted white chocolate and create the phases of the moon. Some say the moon is made out of cheese, but we prefer these ones!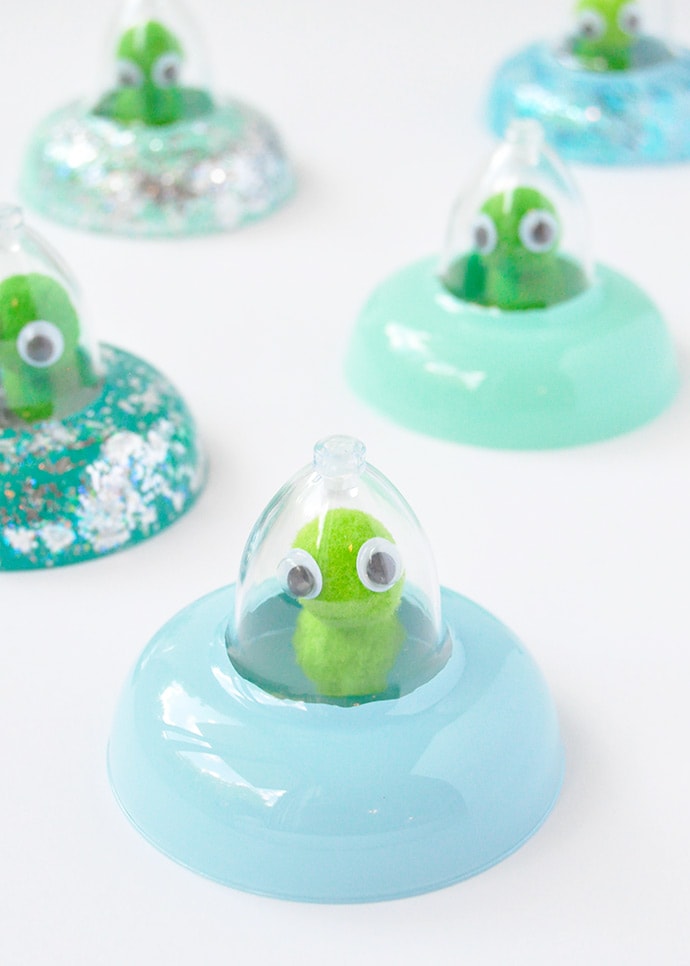 Mini Flying Saucers
Create your own UFOs using plastic margarita cups and pom poms! These cutie aliens are ready to zoom around the galaxy.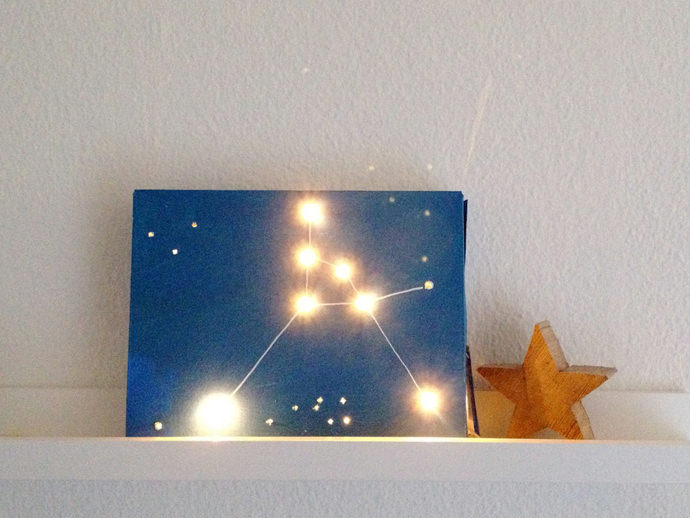 Constellation Light Box
Turn your favorite constellation or your horoscope star sign into a piece of art that also lights up! Your room has never looked better.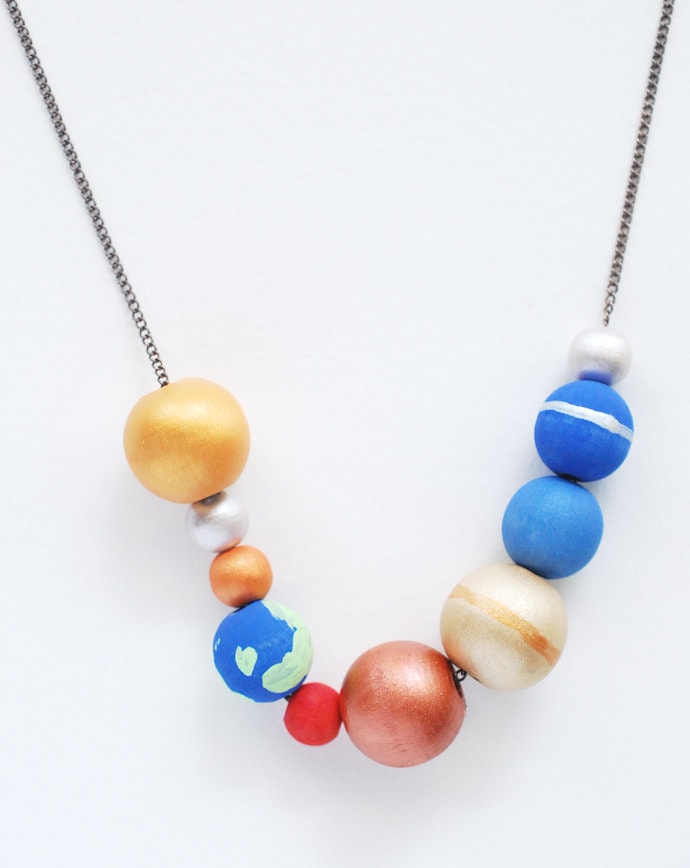 How to Make a Stellar Solar System Necklace
Wear the entire solar system around your neck with this awesome painted necklace! Metallic paint transforms wooden beads into the coolest looking planets.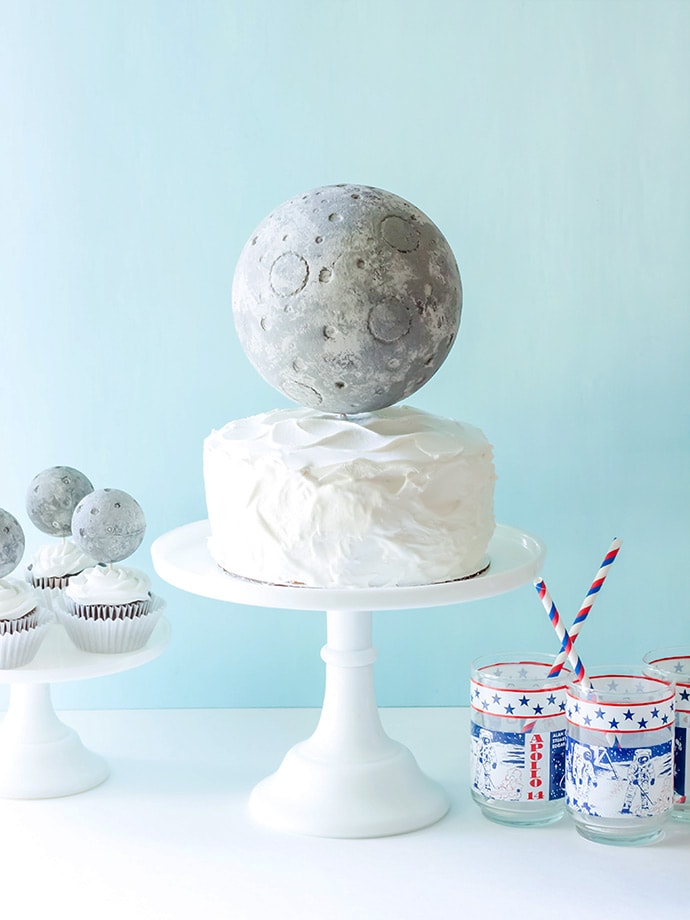 DIY Moon Cake Topper
This jumbo cake topper is SO much fun for any space themed celebration!