If, like so many of us, you find yourself staying at home with your kids for the next little while, you may be looking for fun and simple activities to help pass the time. Over the next few weeks, we'll continue to share round-ups of some of our favorite crafts, activities, and projects from the past ten years of Handmade Charlotte's archives. Today we wanted to start things off with a whole bunch of ready to use free printable projects!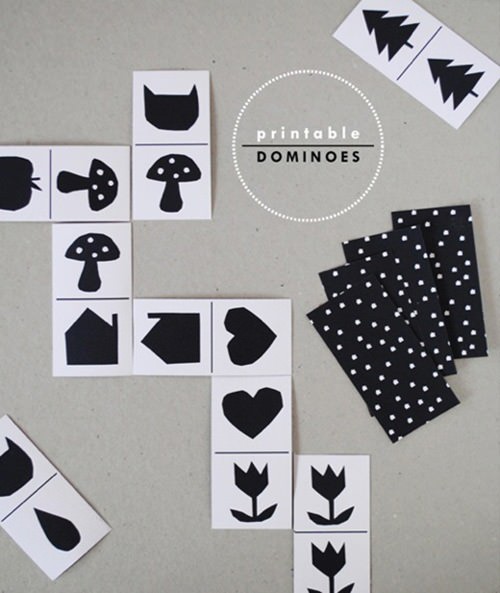 Printable Dominos
These adorable dominos are black and white just like the originals but you get to match playful images instead of dots!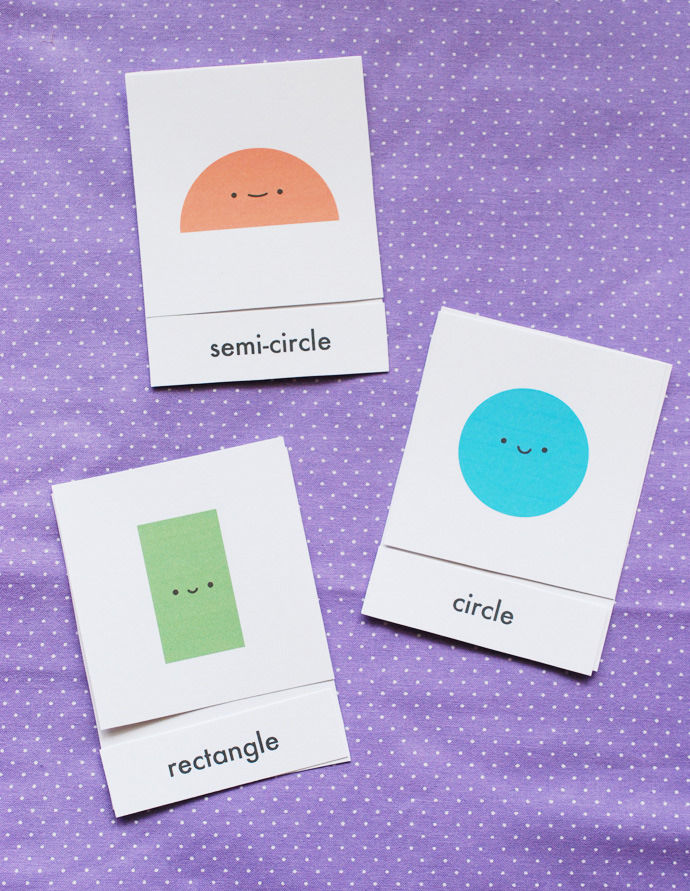 Funny Face Shape Printables
Little ones who are just learning their shapes will love these three-part cards often found at Montessori schools. Turn learning into a fun matching game!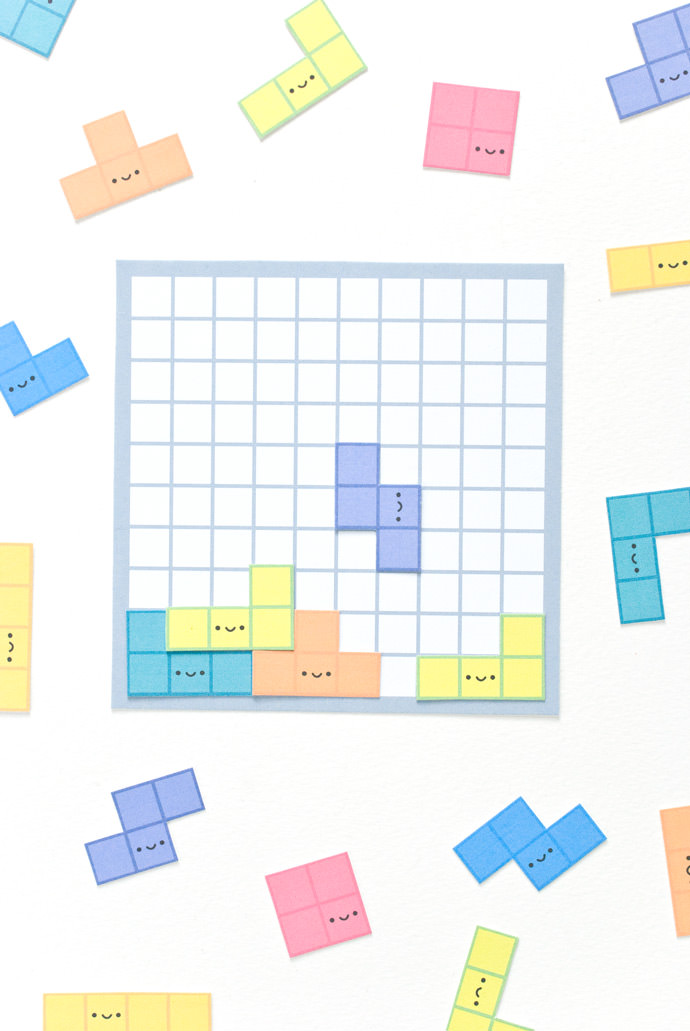 DIY Printable Tetris
Cut down on screen time while still playing a classic video game! These printable colorful tetris pieces fit together on a paper grid just like you normally would play on a computer or arcade game.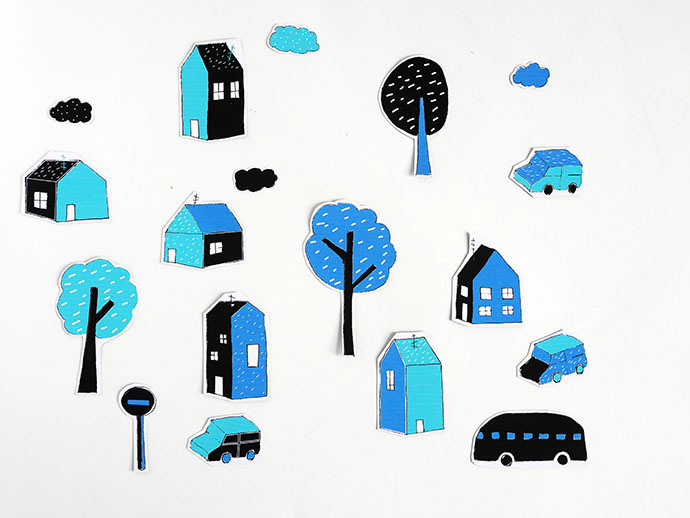 Printable City Magnets
Decorate your fridge (or any magnetic surface!) with these ready to use magnetic decorations! Arrange a fun scene or make up a story and move them around as you go.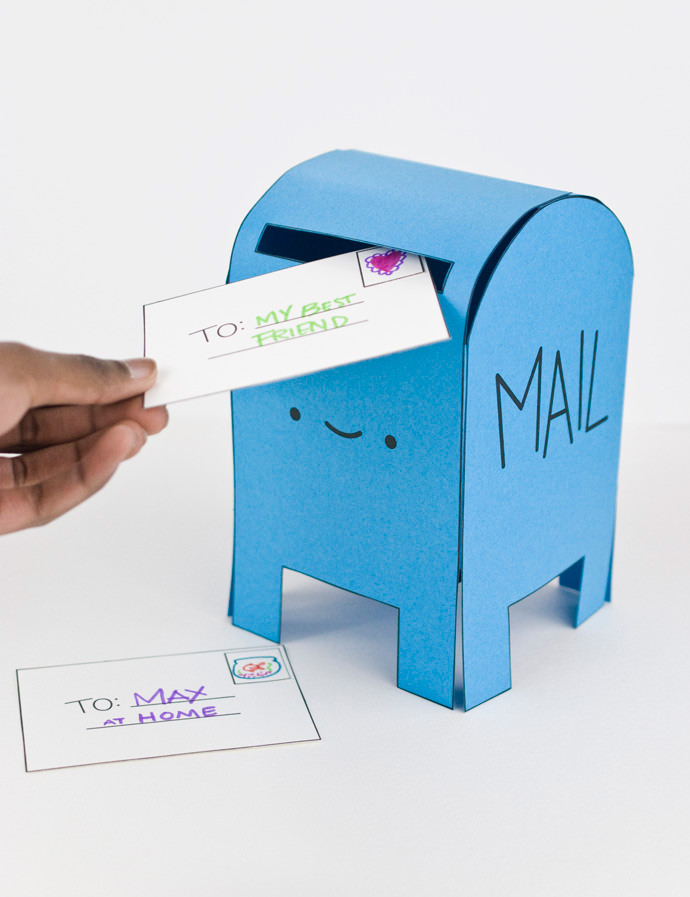 Printable Happy Mail Box
Create your own postal service that delivers exclusively within your house! Have you ever seen a cuter mailbox?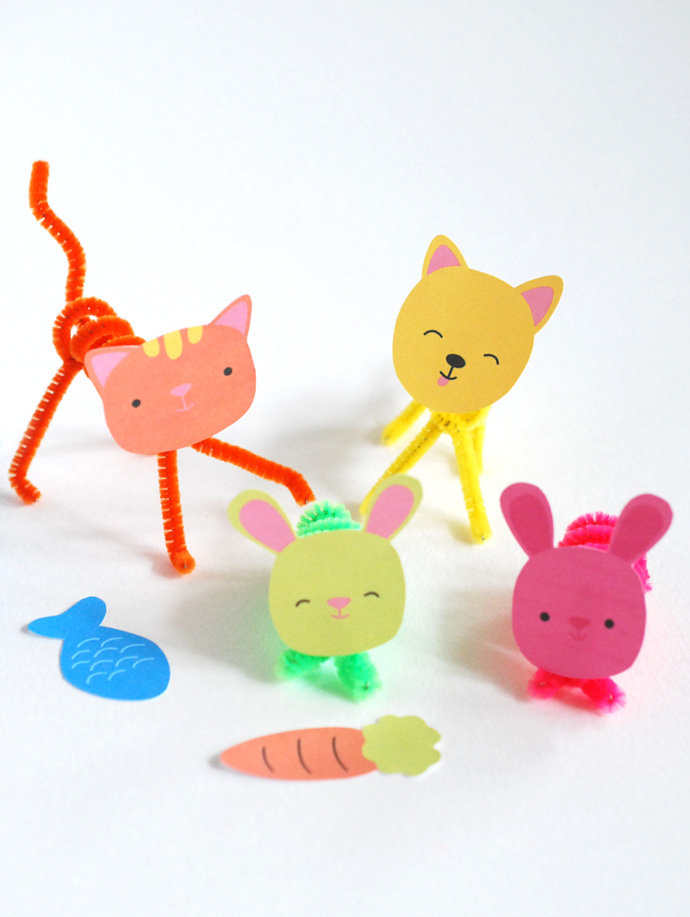 Pipe Cleaner Pet Pals
If you've got paper, a printer, and some pipe cleaners, then you can make these friendly pets! Play with them, pose them or even put on a pet puppet show.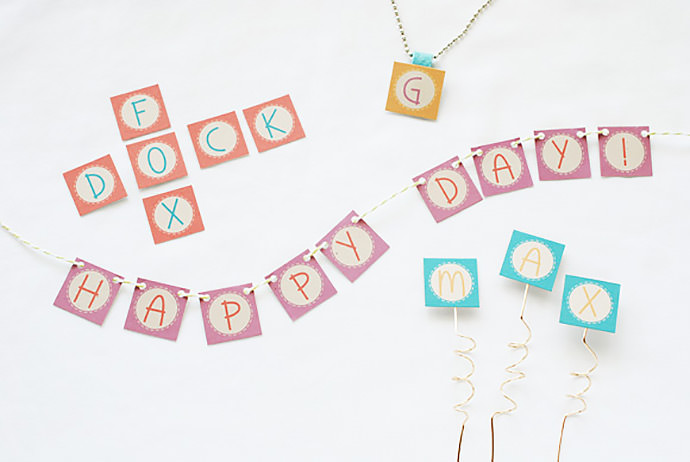 Printable Letter Tiles
These colorful paper tiles are a great way to encourage kids to practise their spelling while also creating a fun craft! Garlands, cake toppers, necklaces … the possibilities are endless.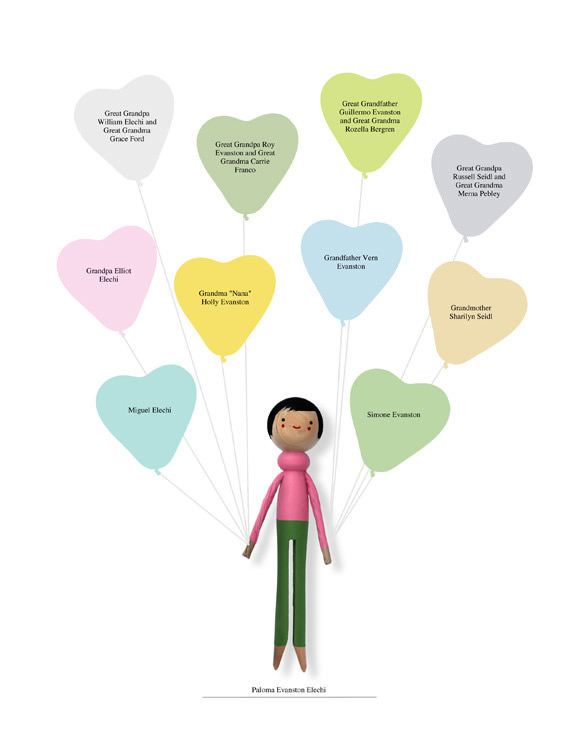 Family Tree Printable Template
Create your very own family tree with this ready-to-use template. Instead of a traditional image of a tree though, this printable displays your family on a bunch of heart-shaped balloons. Cute!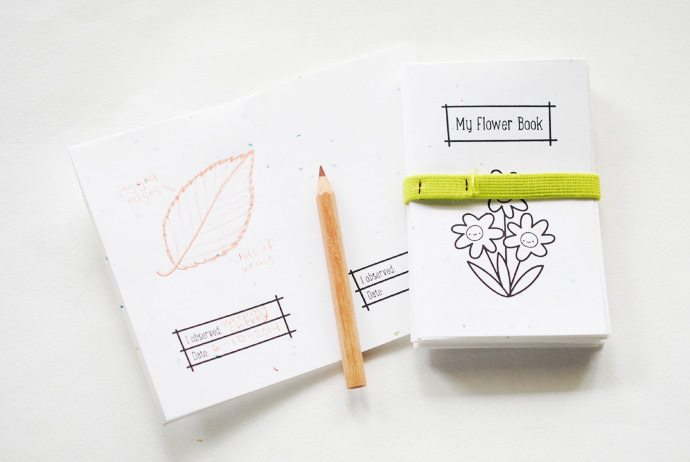 Printable Observation Books
As the weather warms up, it's the perfect time to make sure you're getting outside for fresh air. We love these mini printable booklets for kids to use while exploring their backyards.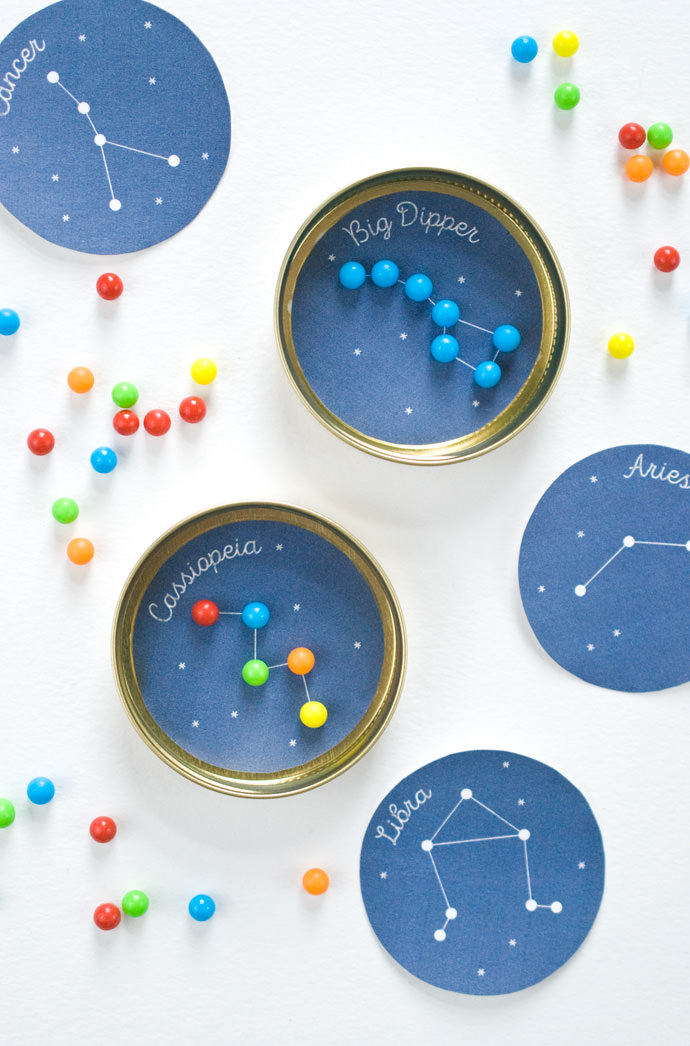 Candy Constellation Game
Candy and constellations in one craft? Yes please! Learn all about space, stars, and constellations all while playing this fun balancing game. And then you can eat the candy after, too!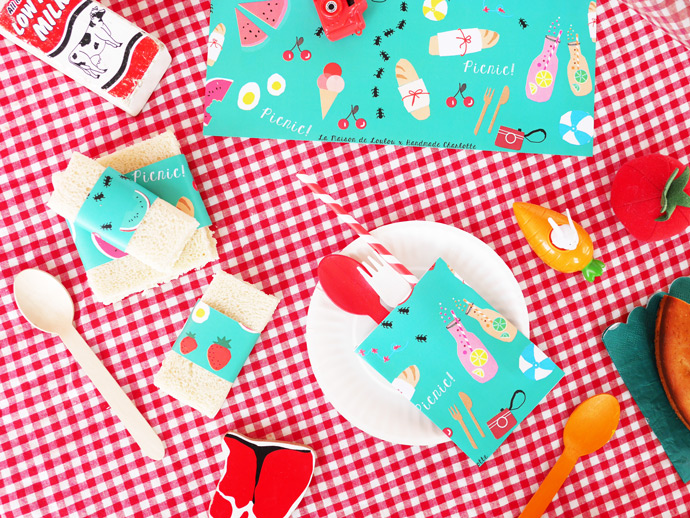 Printable Picnic Set
Host an indoor picnic with these bright, animated printables!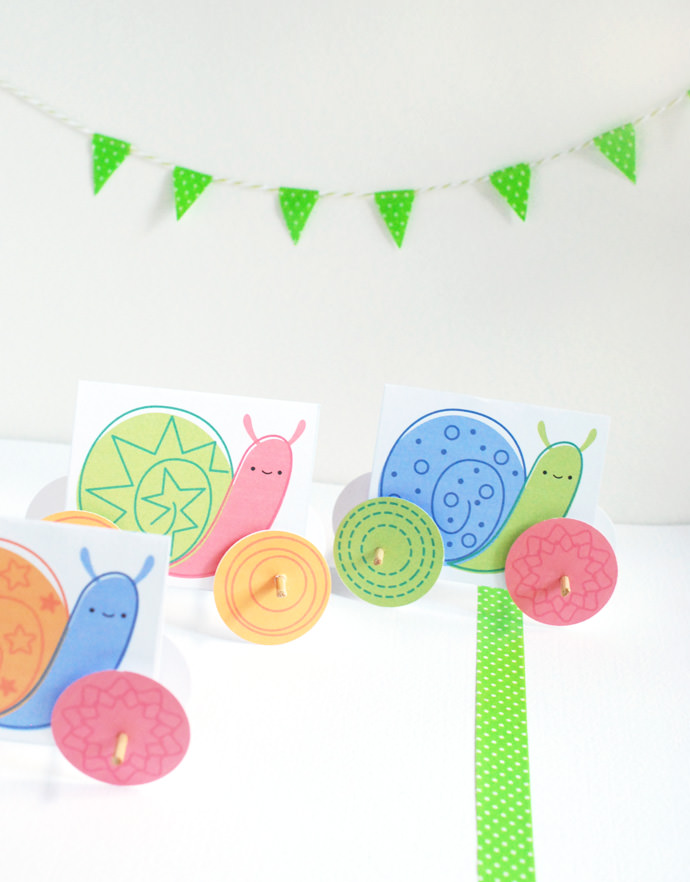 Printable Racing Snails
These might just be the speediest snails we've ever seen! Print out your own and host a snail race with your kids around the house. Don't forget to make a trophy for the winner!