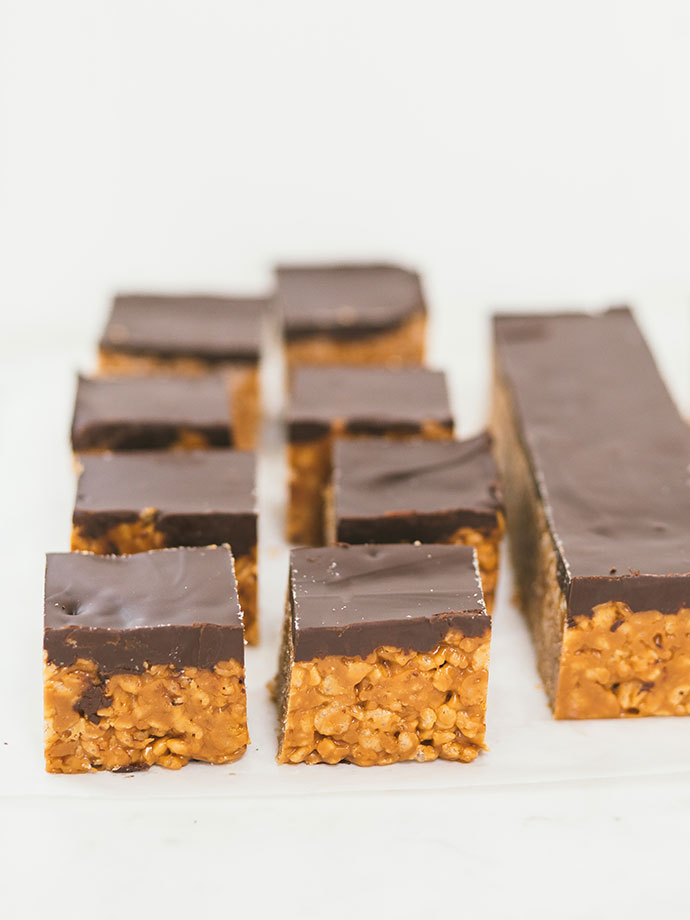 I grew up eating scotcharoos at church potlucks and birthday parties, and always preferred them slightly to regular rice kripsy bars (although, those are delicious, too). This recipe is adapted from a version we used to make at a coffeehouse I worked at; I've added some salt and vanilla here, but otherwise, they are true to the original. These are a great summer treat – no oven required! To see the full recipe and more tasty photos, keep reading!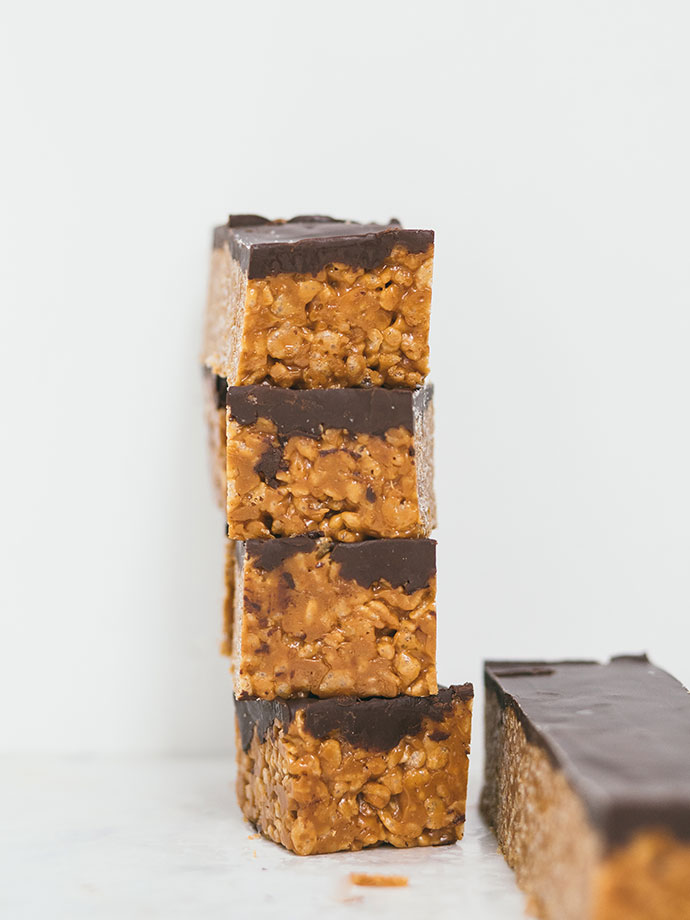 1 cup corn syrup
1 cup brown sugar
Pinch salt
1 cup peanut butter
6 ounces butterscotch chips
1 teaspoon pure vanilla extract
6 cups rice krispies cereal
6 ounces chocolate chips
Grease a 9×9-inch square baking pan. In a large saucepan bring the corn syrup, brown sugar, and salt just to a boil over medium heat. Remove from the heat and stir in the peanut butter and butterscotch chips until smooth. Stir in the vanilla. Add the rice cereal and stir until combined.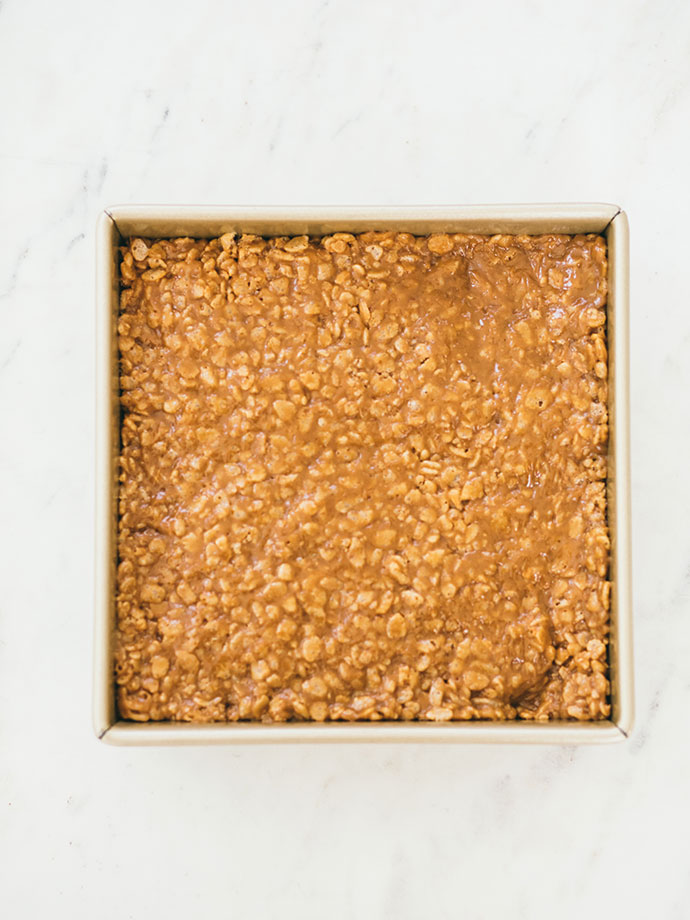 Spread the mixture evenly into the prepared pan.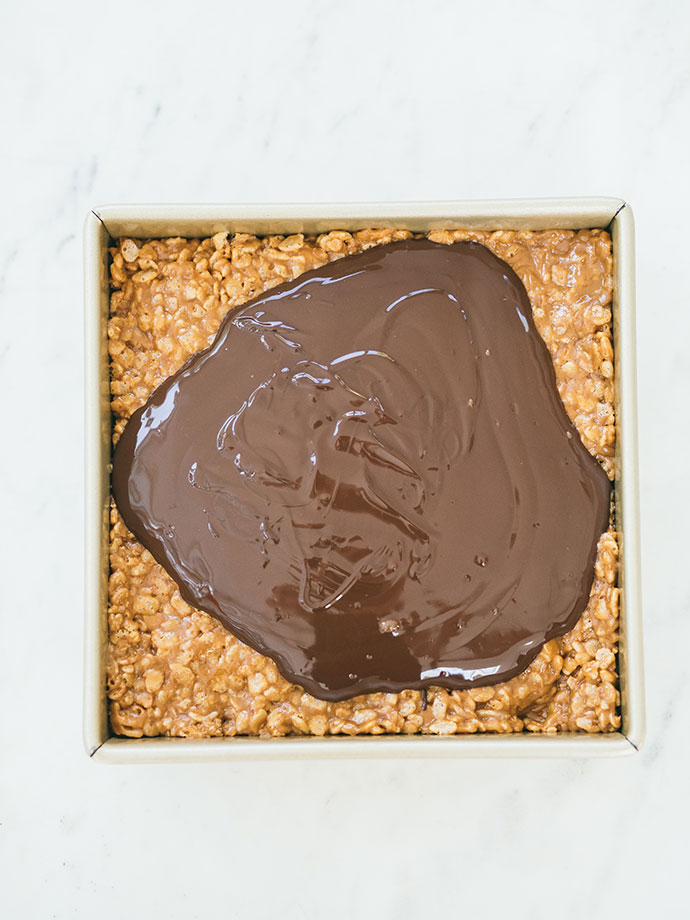 Melt the chocolate chips and spread evenly over the bar mixture. Let the chocolate set before cutting into bars. Bars taste best at room temperature.
Note: If you want thinner bars, you can use a 9 x 13-inch pan.
Enjoy!!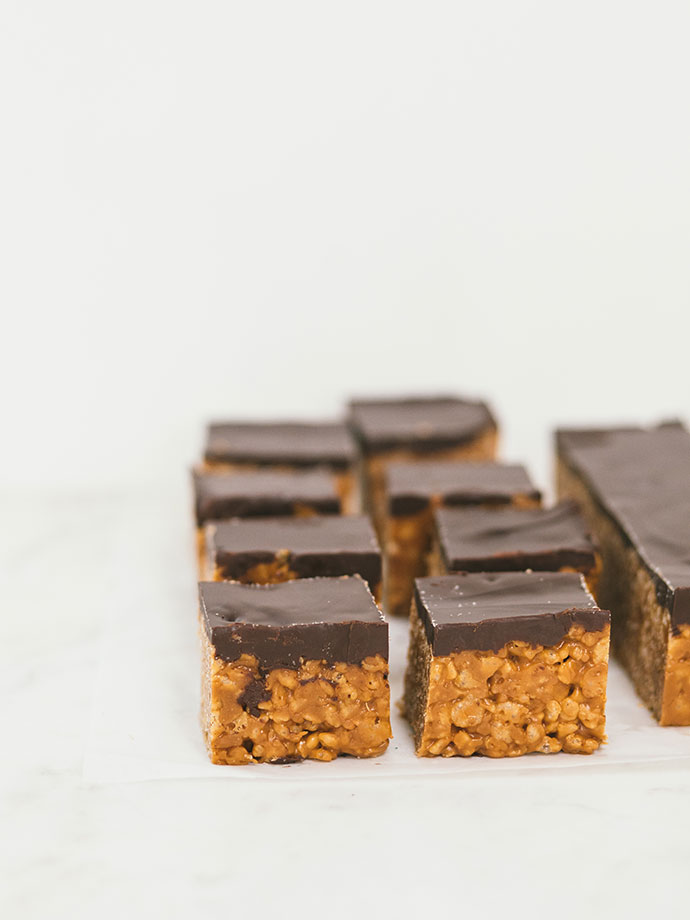 Aren't you getting hungry just looking at these treats? Yum!! These scotcharoos are the best treat for the end of summer – no oven required for these last few hot days, but the addition of peanut butter and butterscotch are the perfect introduction to fall flavors.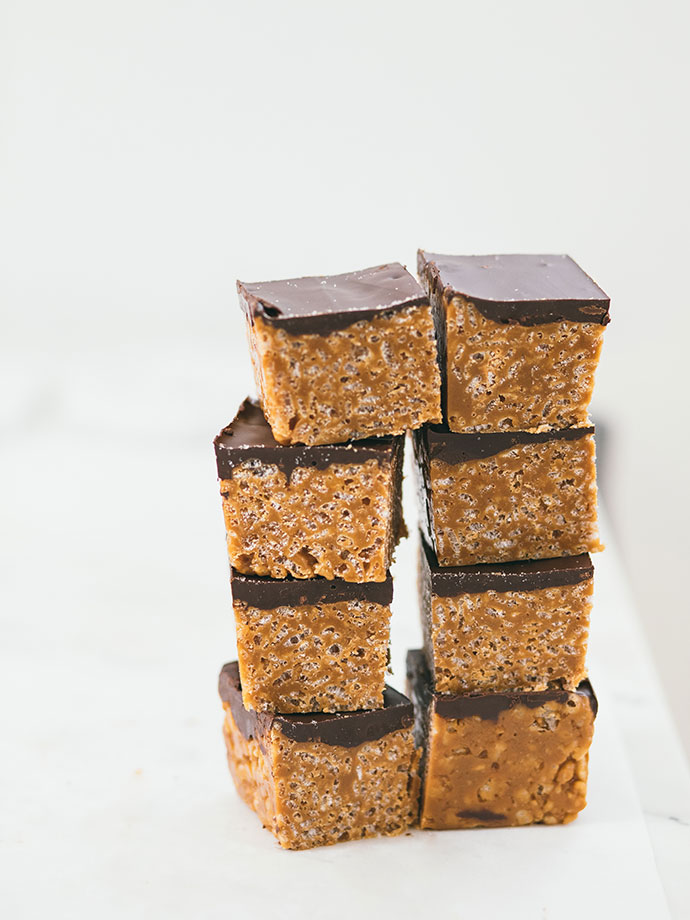 These heat-wave friendly treats are the perfect activity to do with your kids this summer! What are your favorite ways to beat the heat? Let us know in the comments below.
And for even more heat-wave friendly recipes, check out this mixed berry cheesecake no-churn ice cream and this homemade mint chocolate chip ice cream cake! Not a fan of ice cream? First of all, what?! But in any case, these watermelon lemonade popsicles are a sweet alternative, and so are these no-bake cereal bars! We have a feeling no one will be going hungry will these tasty recipes in your arsenal!
Bon appetit!