Who doesn't love opening up their mailbox to find a letter or package from a dear friend? We know we sure do! Today we're sharing a handful of our favorite mail-themed crafts and activities that we've posted over the years. Kids nowadays might not be quite as familiar with the postal service now that most communication happens over the computer or phone, but we love the idea of kids learning how to address an envelope and send packages to family and friends. Keep reading to see all our favorite projects below!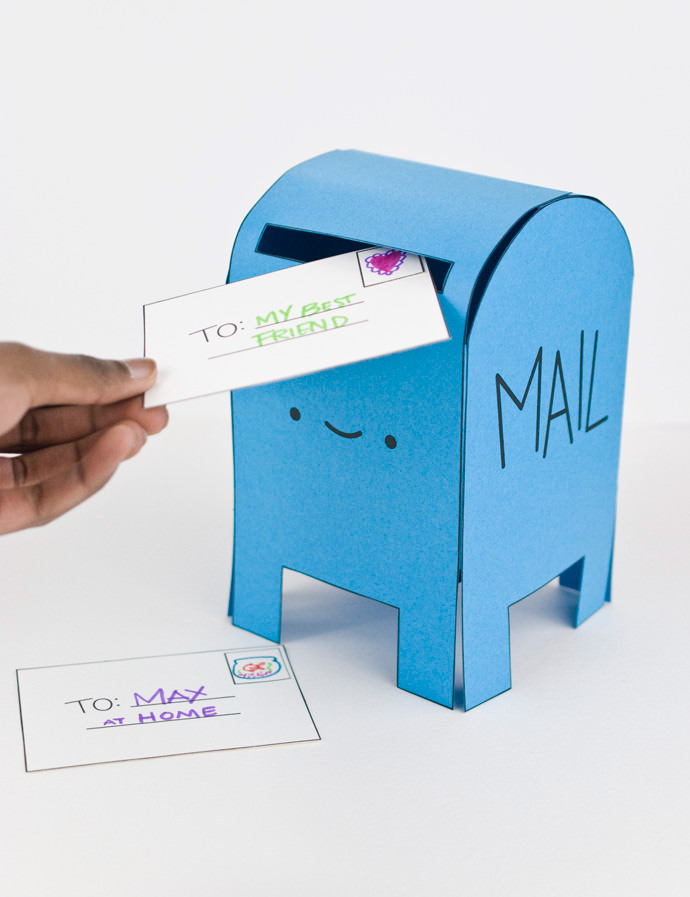 Pretend Play With a Printable Happy Mail Box
Set up your own mail system at home! This printable mailbox can be assembled by older kids with minimal help or you can put one together for them. Soon they'll be sending cards and notes to each other as they play and go about their day!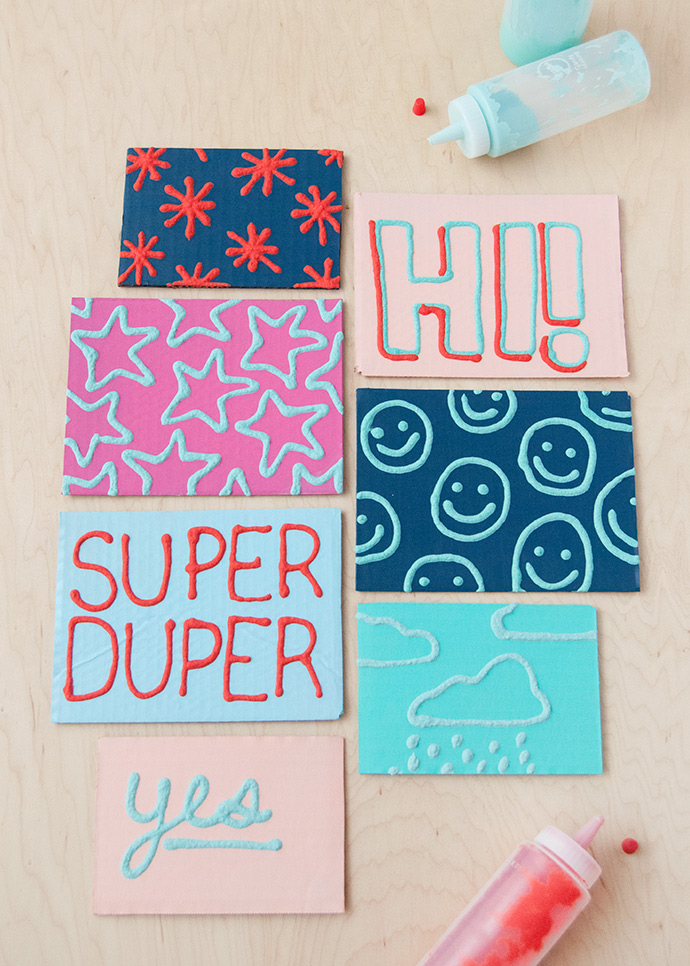 Puffy Paint Postcards
Turn scrap cardboard into these colorful postcards with the help of this DIY recipe for puffy paint! We love that you can create a completely custom collection to suit whatever style or occasion you like.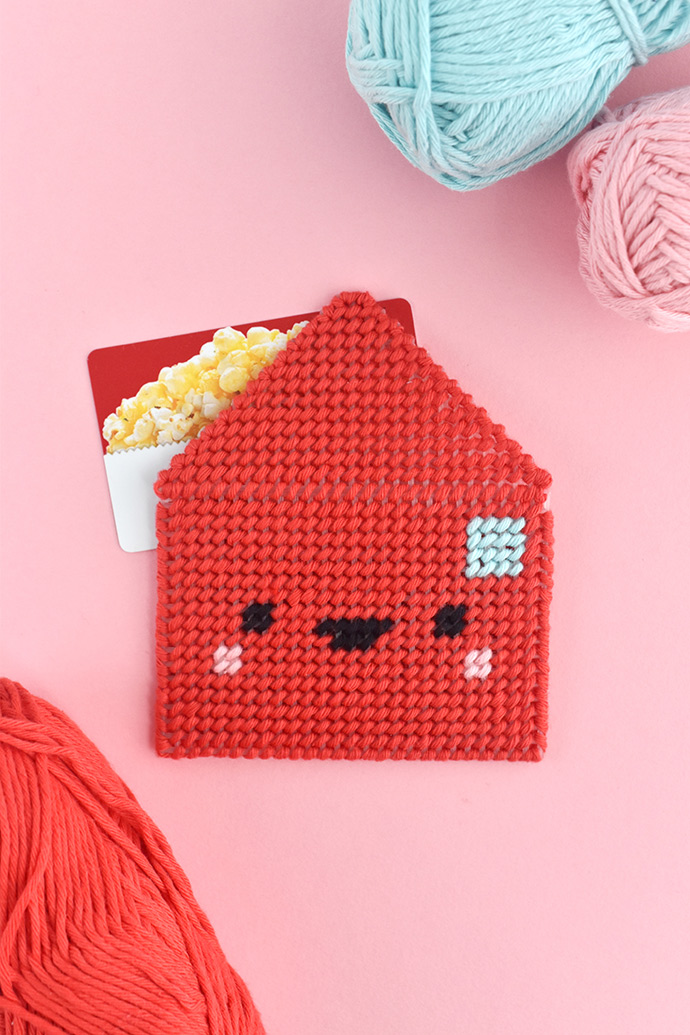 Kawaii Envelope Gift Card Holder
This cute little envelope is stitched on plastic canvas and is a reusable gift card case. But after the gift card is gone, the envelope pouch is a great place to store other treasures and special notes!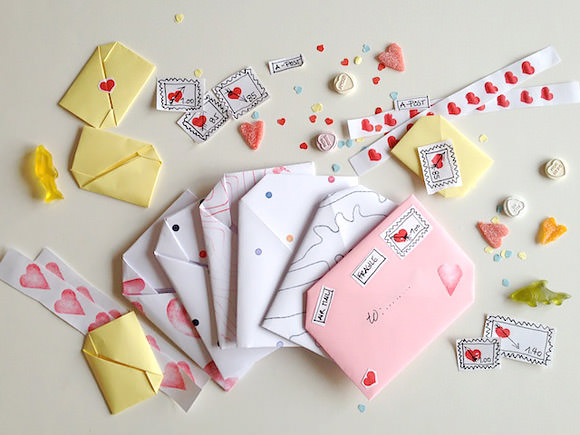 DIY Stationery
Take a look at these three simple techniques for folding ordinary printer paper into origami envelopes, making heart-shaped stamps, and even making your own glue using gummy bears!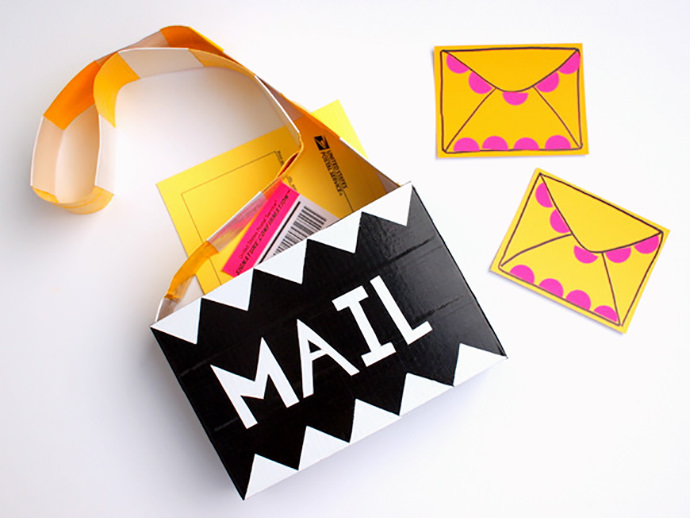 Cereal Box Mail Carrier Bag
Grab an empty cereal box and craft a mail carrier's bag for your kids to use around the house! Kids will love writing letters, licking envelopes, sticking on stamps, and delivering mail and packages to each other and all their toys.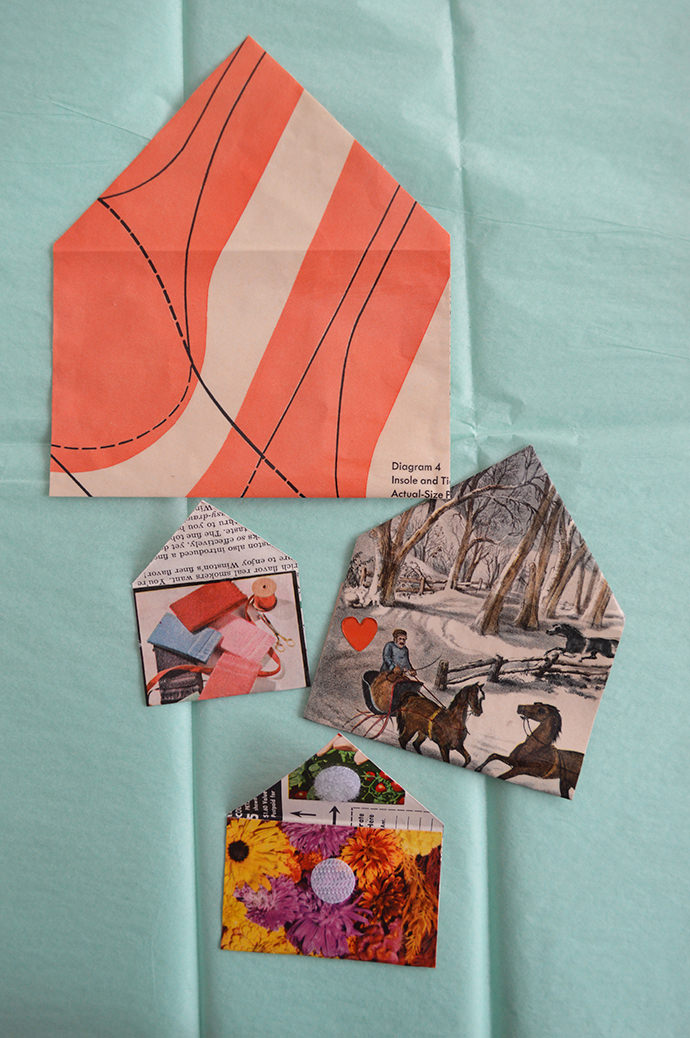 Darling DIY Paper Envelopes
Reuse small scraps of paper from magazines, newspapers, and even gift wrap – turn them into these pretty patterned envelopes!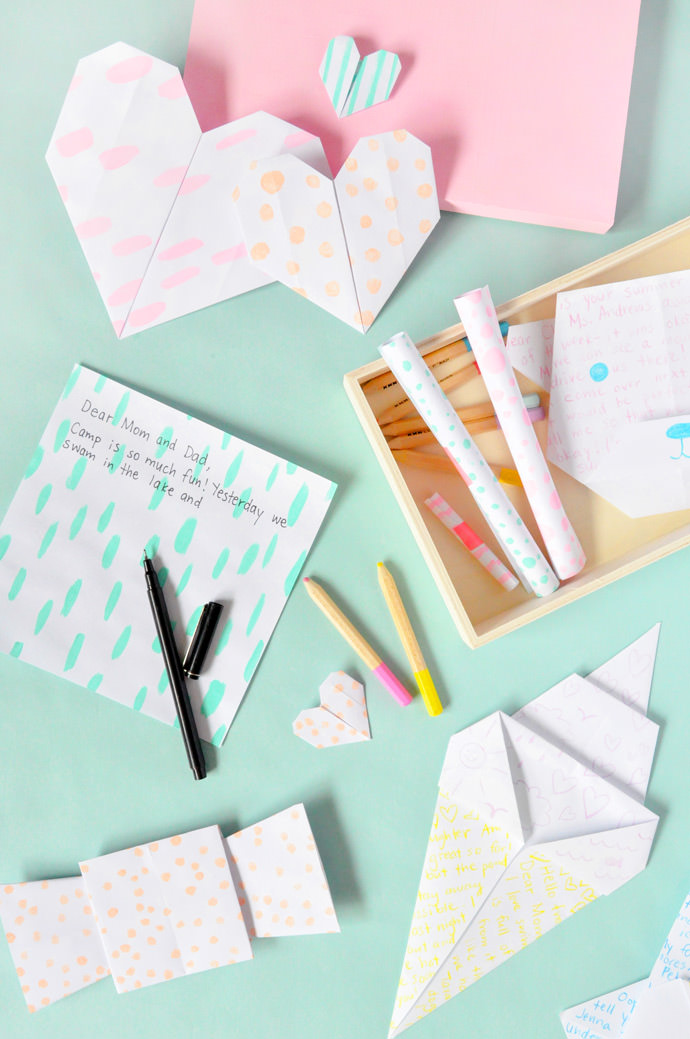 Origami Mail Kit
Put together an origami letter writing kit using scrap wrapping paper, colored pencils, and a small box.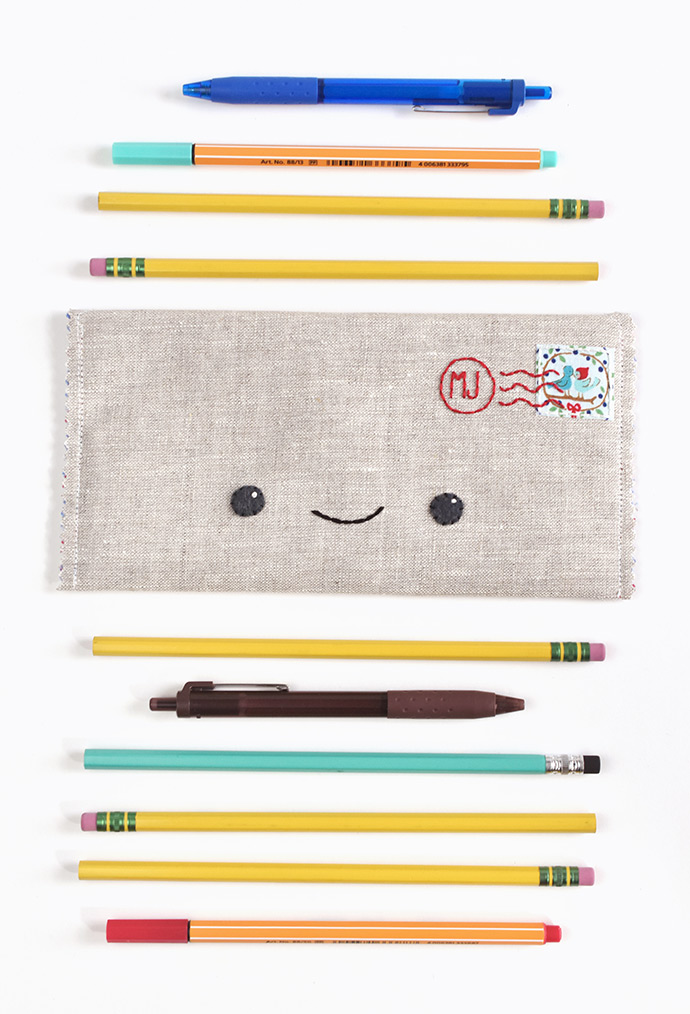 Happy Mail Kawaii Pencil Case
Finding mail in your mailbox is always fun, isn't it? With this DIY pencil case, you'll find happy mail filled with pens and pencils every time you open it!