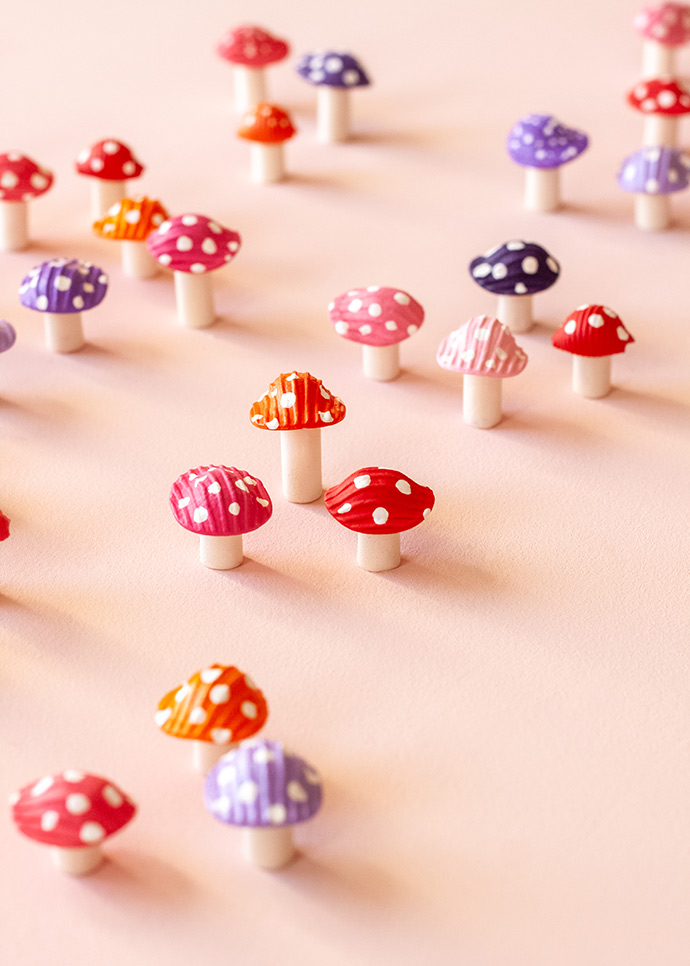 Mushrooms have captured our hearts this fall, and making mushrooms out of expired pasta noodles combines
two
of our favorite things! (Be sure to check out more pasta craft ideas
here
.) It was so exciting to come across orecchiette, with the perfect shape for a mushroom cap. There are several pasta options for the stems as well. Kids will love making mushrooms, and they could be used for table scatter at a fall party, and then educational counting or color sorting tool for little ones. You could use them as ornaments, present toppers, or magnets for Christmas, or attach some to the corner of a picture frame for a really cute gift. We would love to hear what you plan to do with your pasta mushrooms in the comments!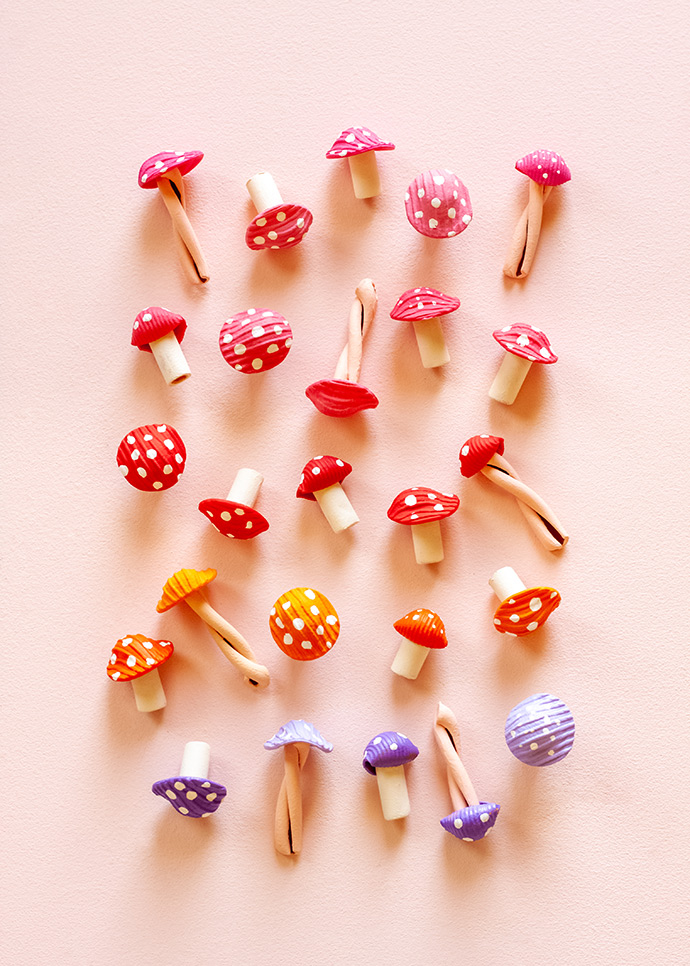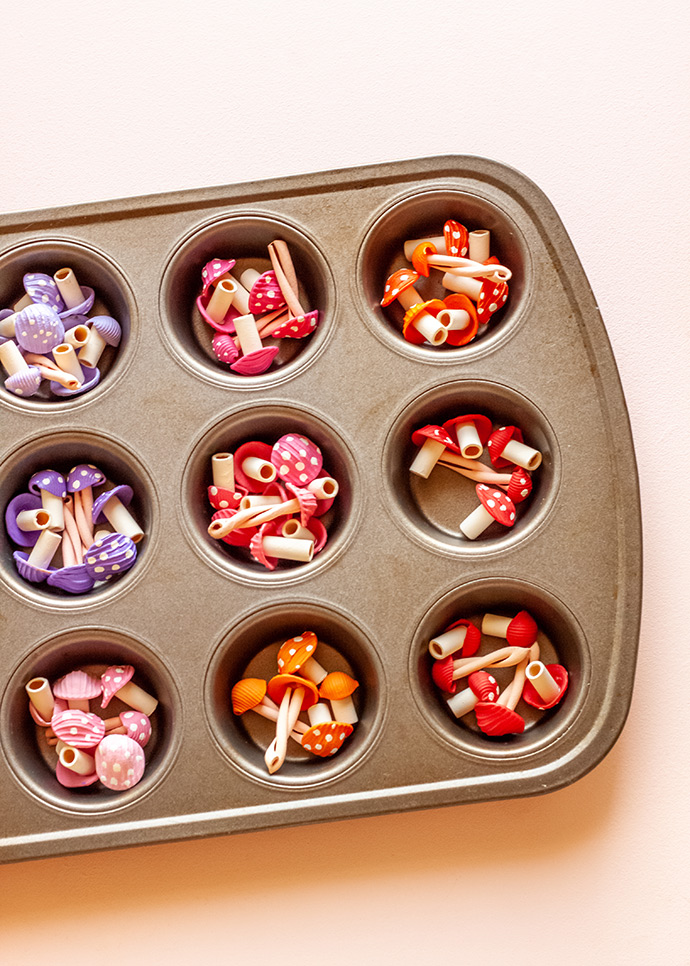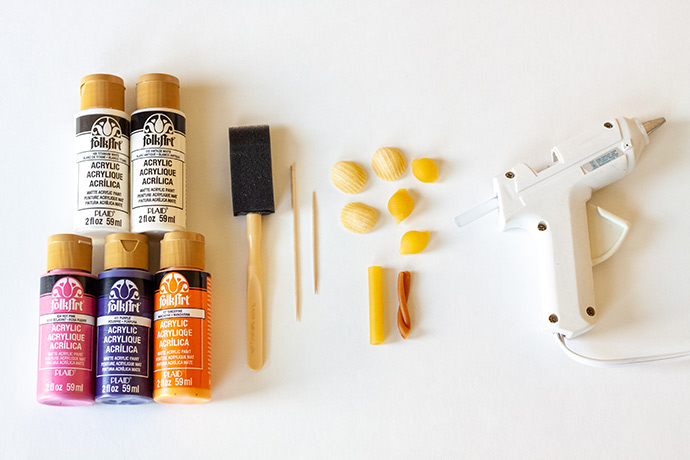 Expired pasta – orecchiette, medium shells, ziti, casarecce
Acrylic paint in white, off-white, and various colors
Sponge brushes
Extra-long toothpicks
Toothpicks
Hot glue gun and glue sticks
Dremel or knife (not pictured)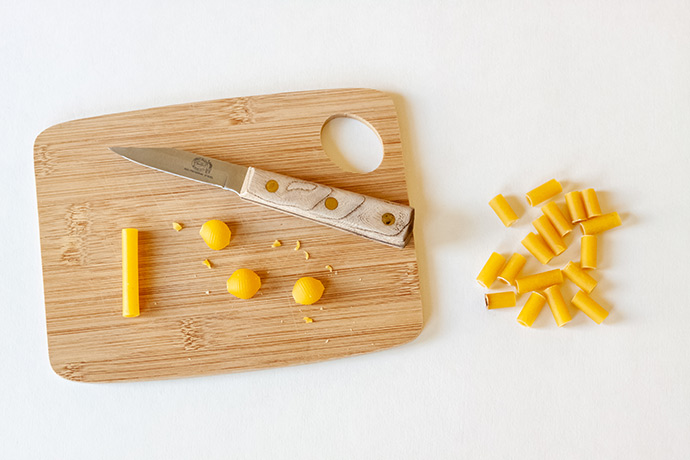 Step 1
Use a Dremel or knife (although it may become dull) to cut ziti pasta down to various lengths. You will have to saw all the way around the ziti before making the final cut. Cut the edges off the medium shells as well, so they are more rounded.
Step 2
Use various colors of acrylic paint and a sponge brush to paint the orecchiette and medium shells. It is best to dab the paint on pretty thick, rather than brushing it. Allow to dry.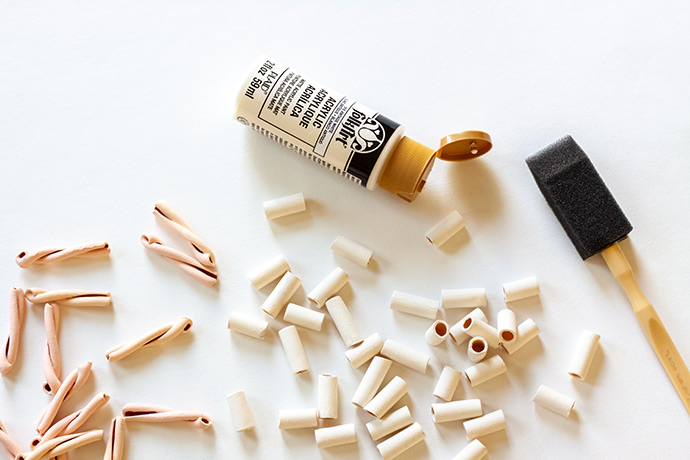 Step 3
Paint the casarecce and ziti in off-white, or you may use an extremely pale peach or pink color. Allow to dry.
Step 4
Use the rounded end of an extra-long toothpick to stamp/paint white spots on the tops of the orecchiette and medium shells. For a little variety, create some with smaller spots using a regular toothpick. Allow to dry.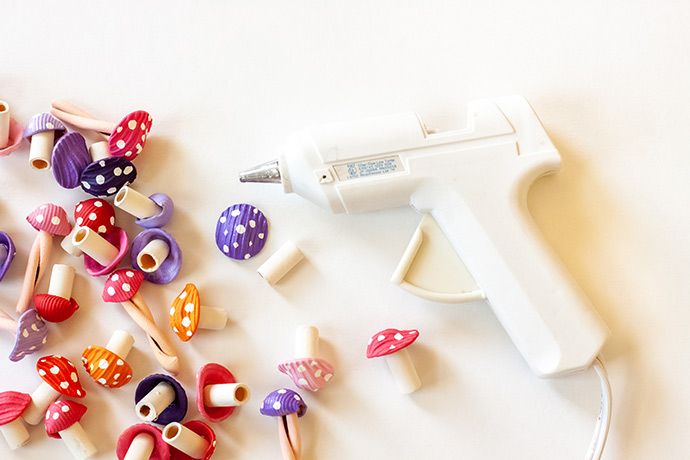 Step 5
Use a hot glue gun to attach the orecchiette and medium shells to the casarecce and ziti. Allow to cool.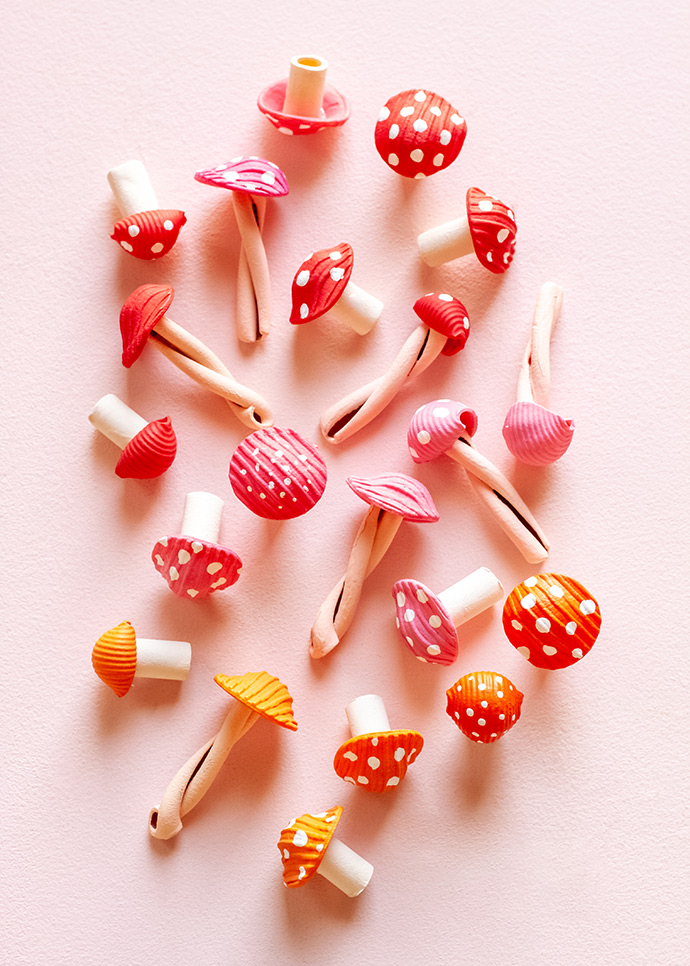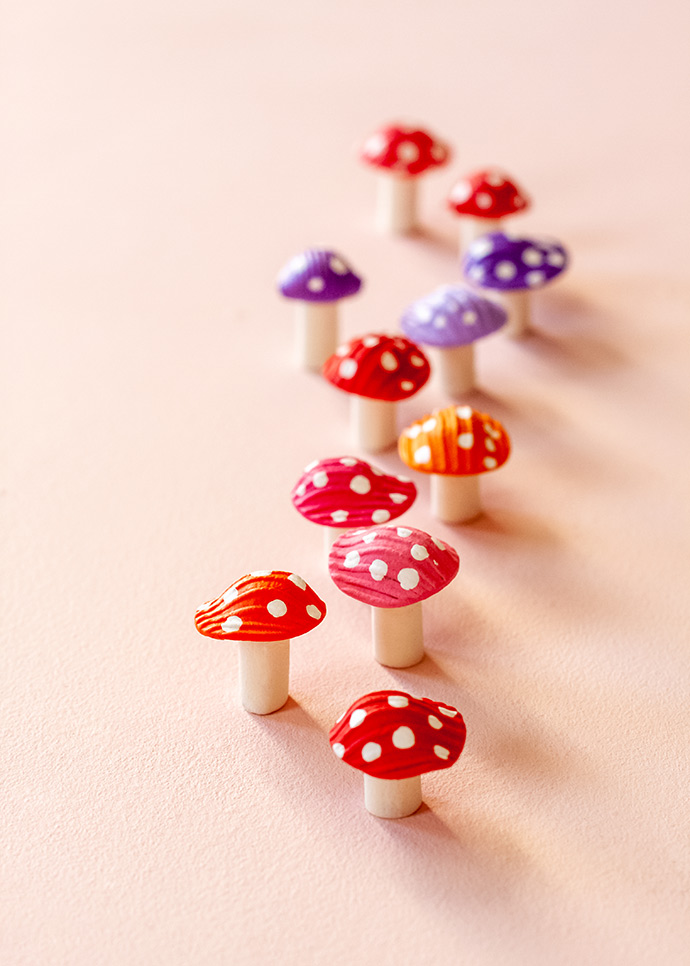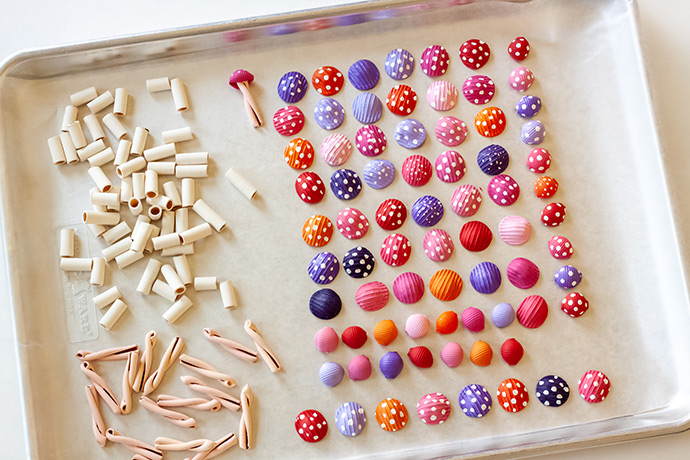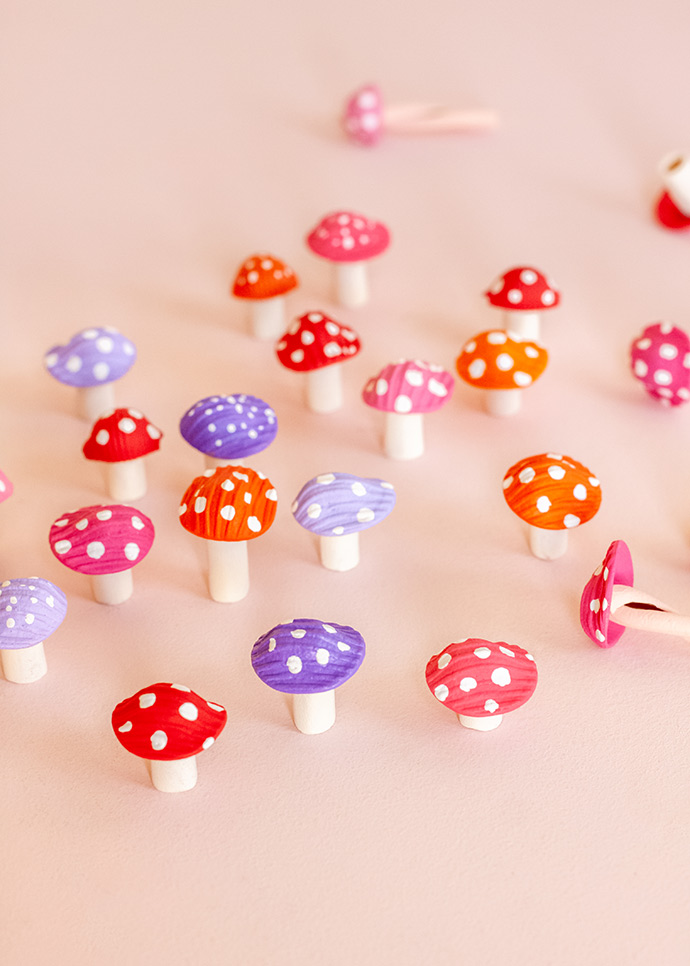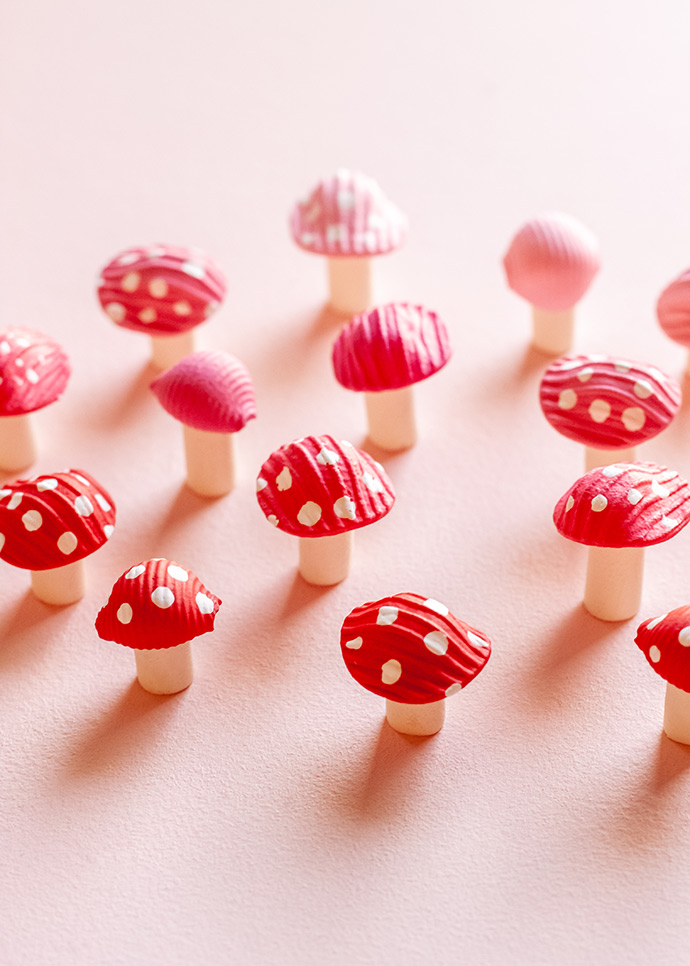 Now you have some adorable little mushrooms!! Happy crafting!