If you're looking to host a Halloween party this year that isn't too scary or spooky, we love the idea of embracing a more magical and witchy theme! Kids of all ages are sure to have fun and it's a nice change from more traditional Halloween decor. You likely have decor around the house that you can repurpose to look magical – old books can be spell books, set candles all around, hang scarves to look like a fortune-teller's tent, that sort of thing! – and these crafts will help up the magic factor even more.
Mini Cauldron Party Favors
Double double, toil and trouble, fire burn and cauldron bubble! These miniature paper mache cauldrons are the perfect touch for your Halloween party this year. Fill them up with treats, treasures, and magical fun! You could even make a few extras to use as decorations around the house.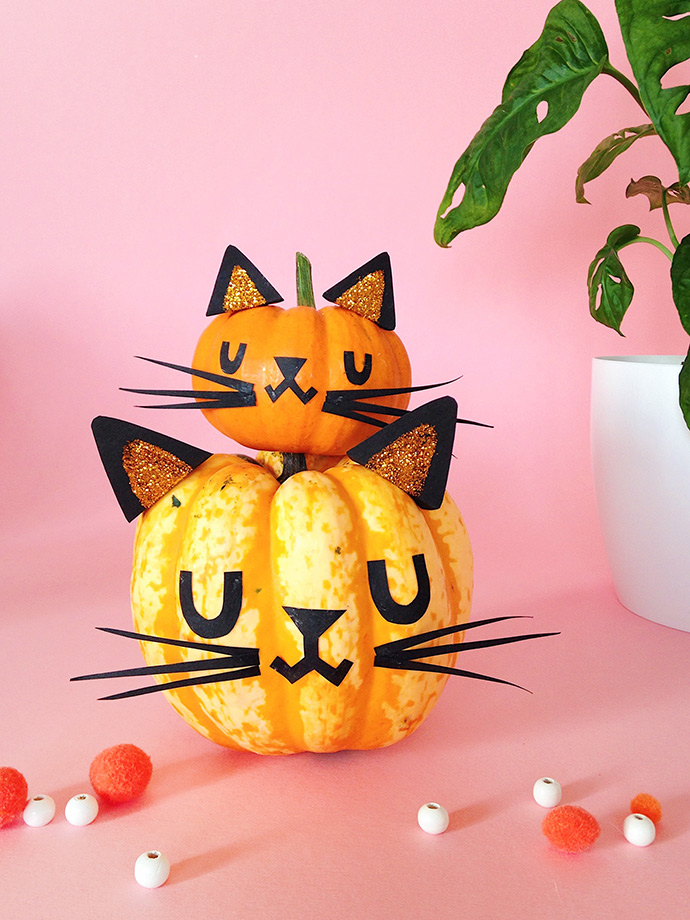 No Carve Glitter Pumpkins
Skip carving and glam up your pumpkins this year with glitter and paint! These glitzy pumpkins let you bring the beautiful golden colors of autumn inside with the help of golden glitter. Learn how to make these magical cats, along with even more glittering gourds.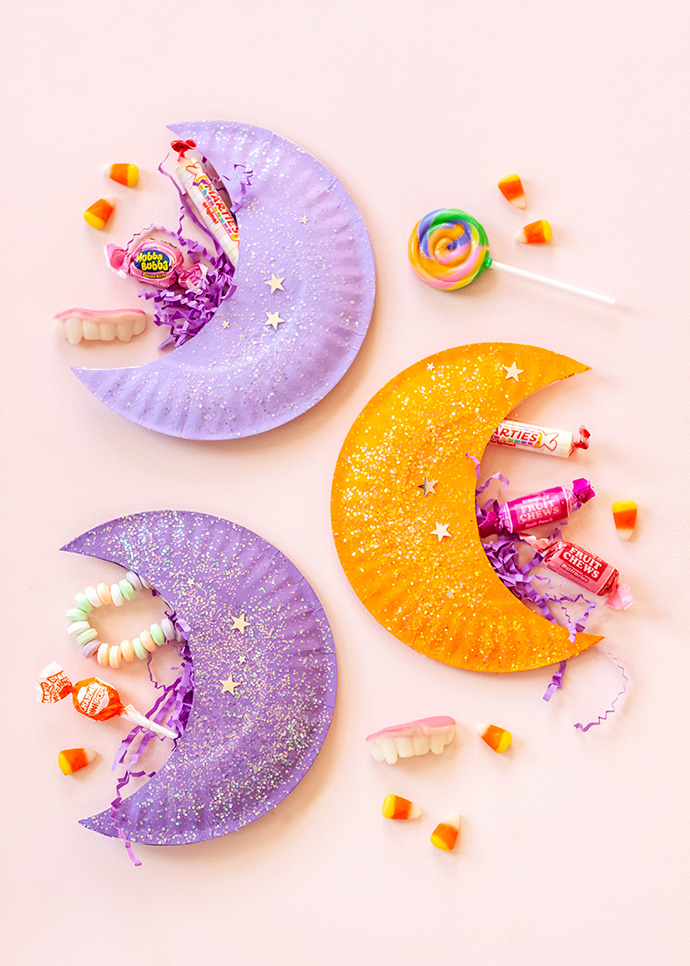 Halloween Moon Pouch
These moon pouches are a fun and easy craft for the entire family and would look so cute as place settings for Halloween dinner. Guests can take them home as favors, or they can be filled with each family member's favorite candy and small toys. You could also string them on a garland. So many possibilities!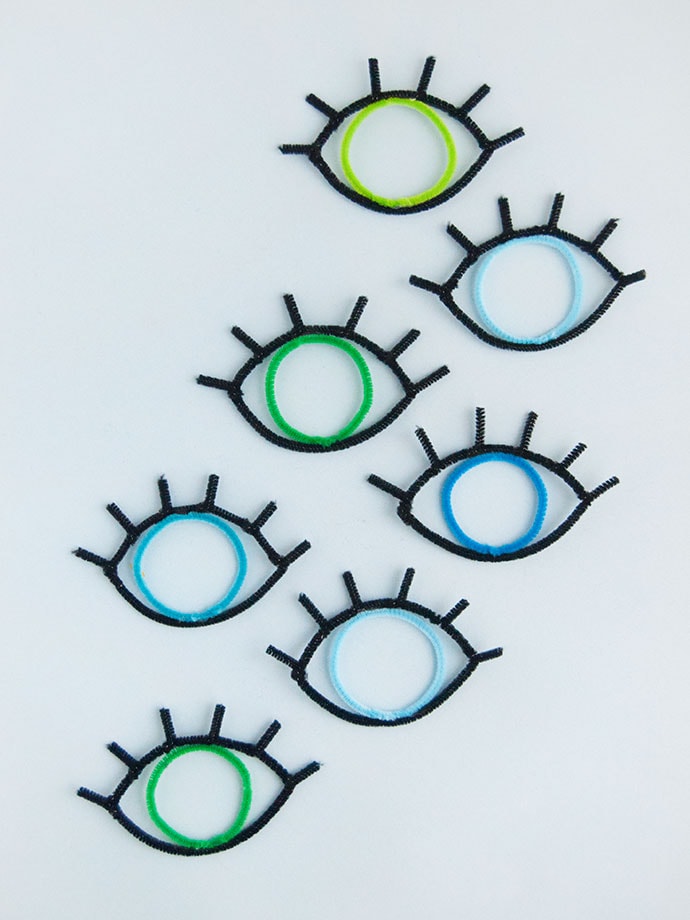 Pipe Cleaner Eye Charms
You've probably heard of the evil eye before and how it can cause bad luck to those it's directed at. How about instead of an evil eye, make some good luck eye charms to bring happiness and luck to all those it sees? Making these simple eye-shaped charms from pipe cleaners is so simple and you probably already have all the supplies you need!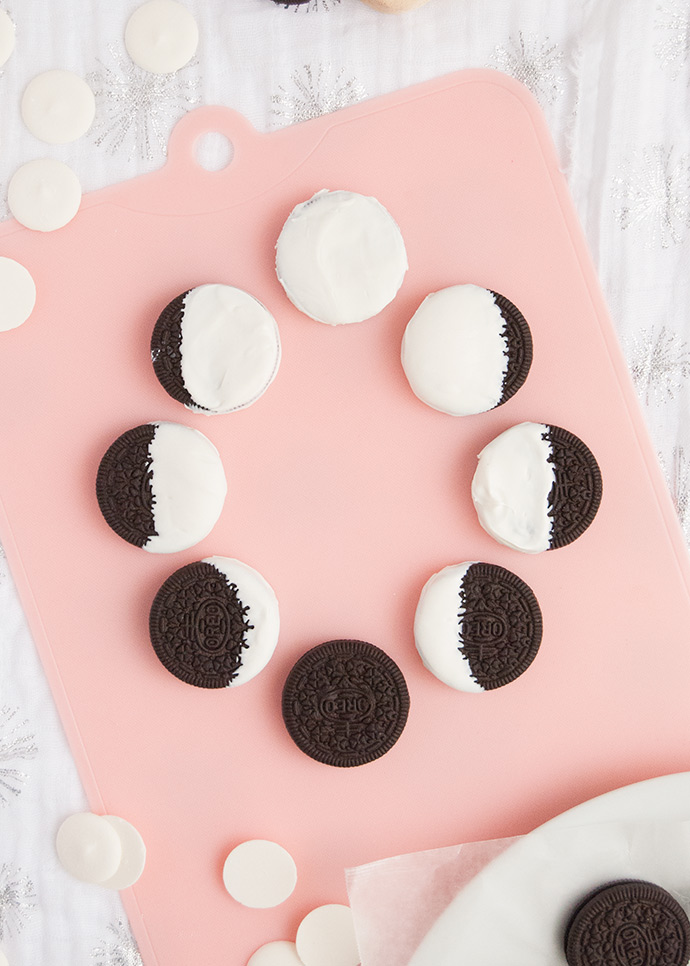 Oreo Moon Phase Cookies
These simple chocolate-dipped Oreos are the perfect sweet treat for a spooky-meets-magical Halloween party!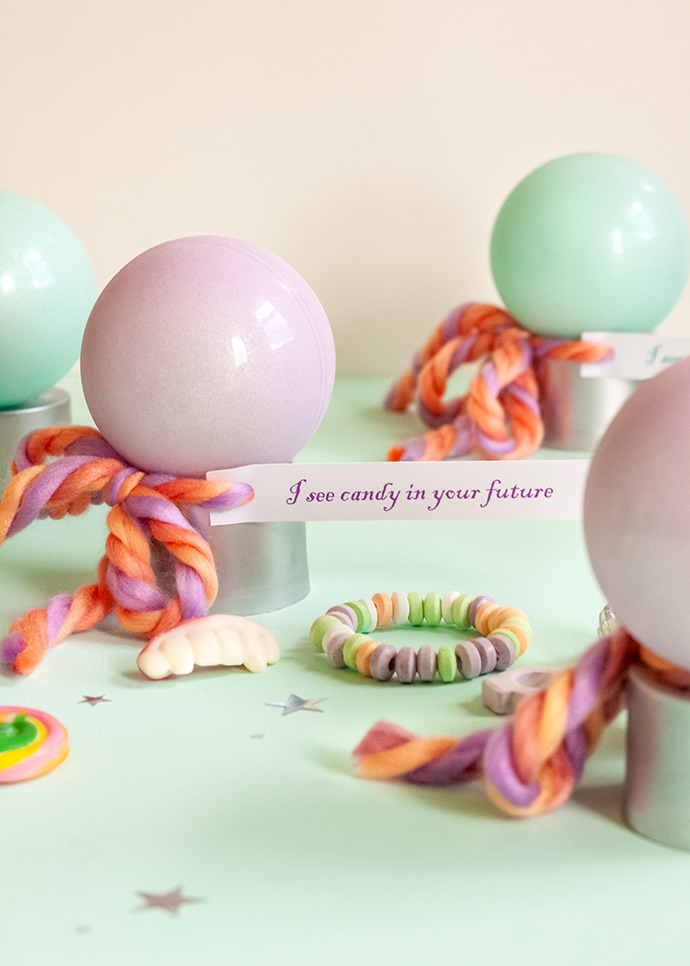 Crystal Ball Halloween Favors
We see a Halloween DIY in your future! These crystal balls are such fun favors for a kids' party, or use them as place cards. Fill them with candy, small favors, and fortunes, and you could even pass them out on the 31st if you're really ambitious, or don't get too many trick-or-treaters!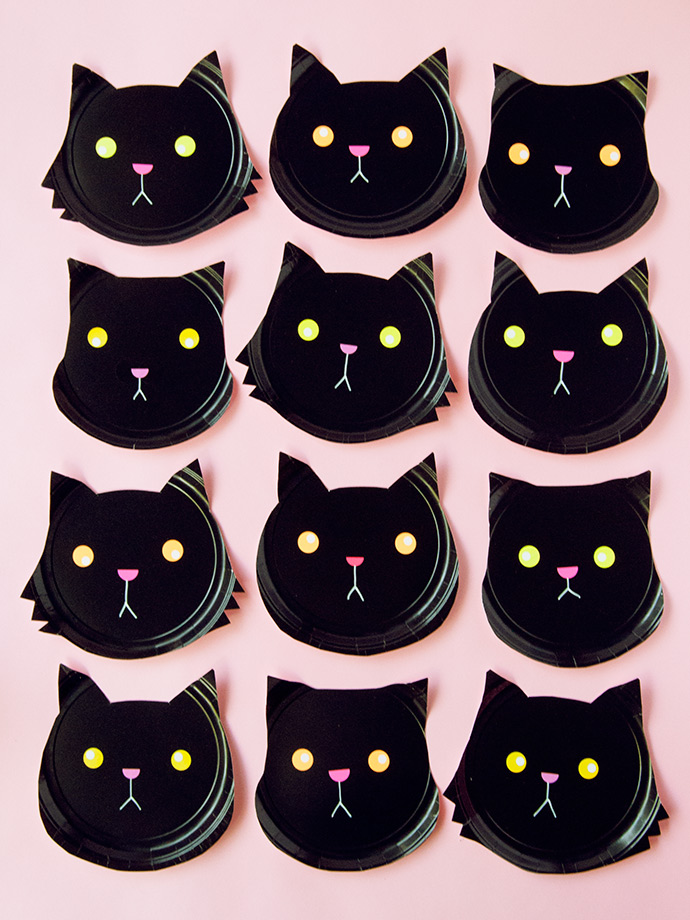 Paper Plate Black Cats
Some people may avoid black cats, especially around Halloween, for fear that they bring bad luck. We've yet to be convinced though so we're honoring one of Halloween's cutest creatures with this super simple paper plate craft! Kids of all ages will love helping out with this one.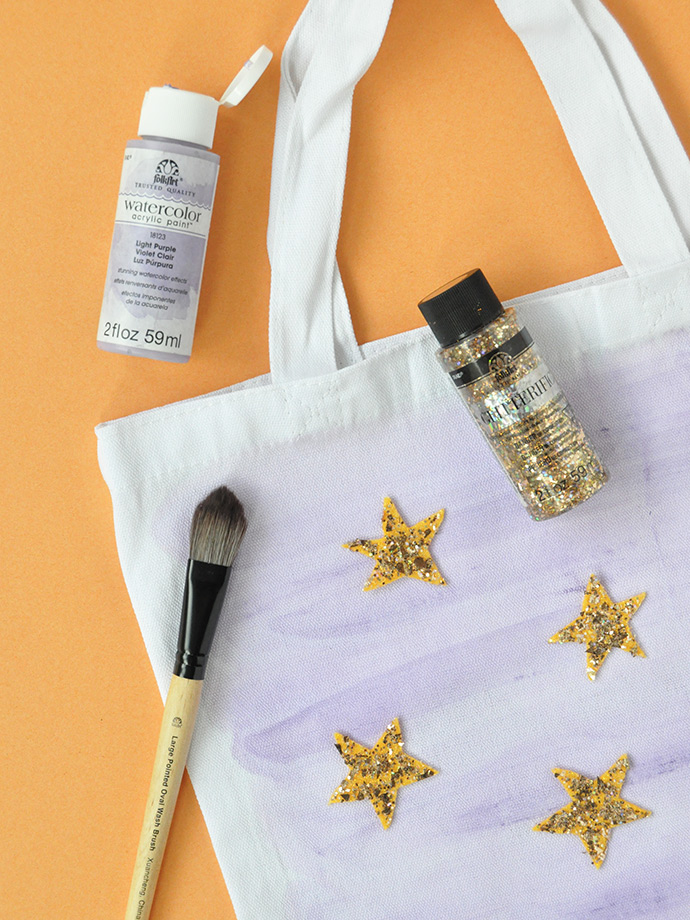 Watercolor & Glitter Trick or Treat Bags
This Halloween, leave the pillowcases at home and make these handpainted trick-or-treat bags instead! Kids will love painting and decorating their very own custom bags with Halloween shapes and messages. And an added bonus: no sewing required!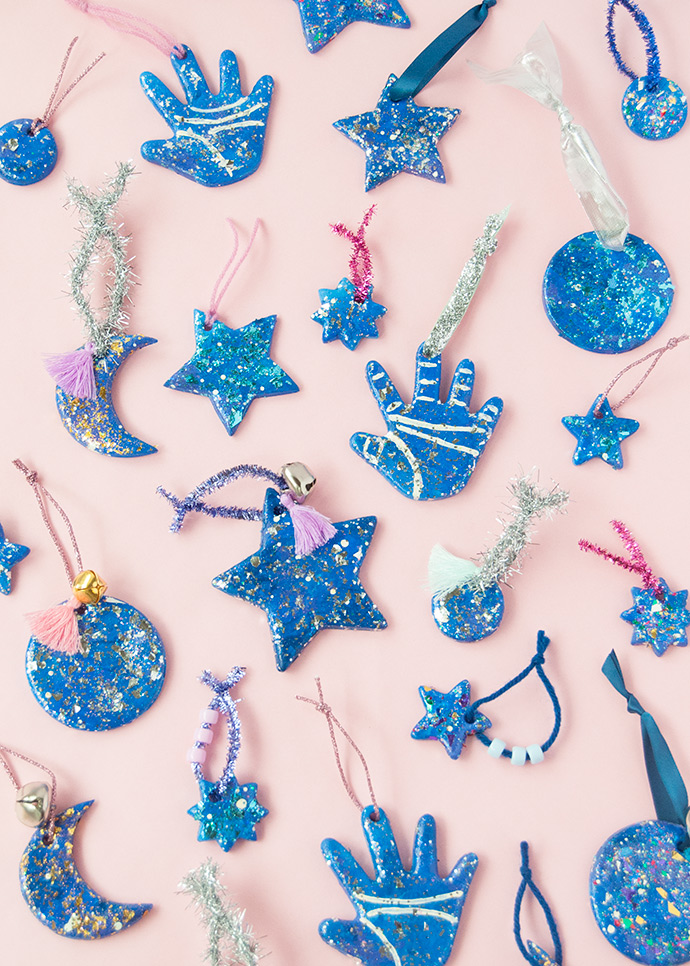 Glittery Good Luck Charms
Looking for a little extra luck this October? Make your own charms using air-dry clay and glitter paint! We used the night sky and fortune-tellers as our inspiration for these glittery blue and purple charms.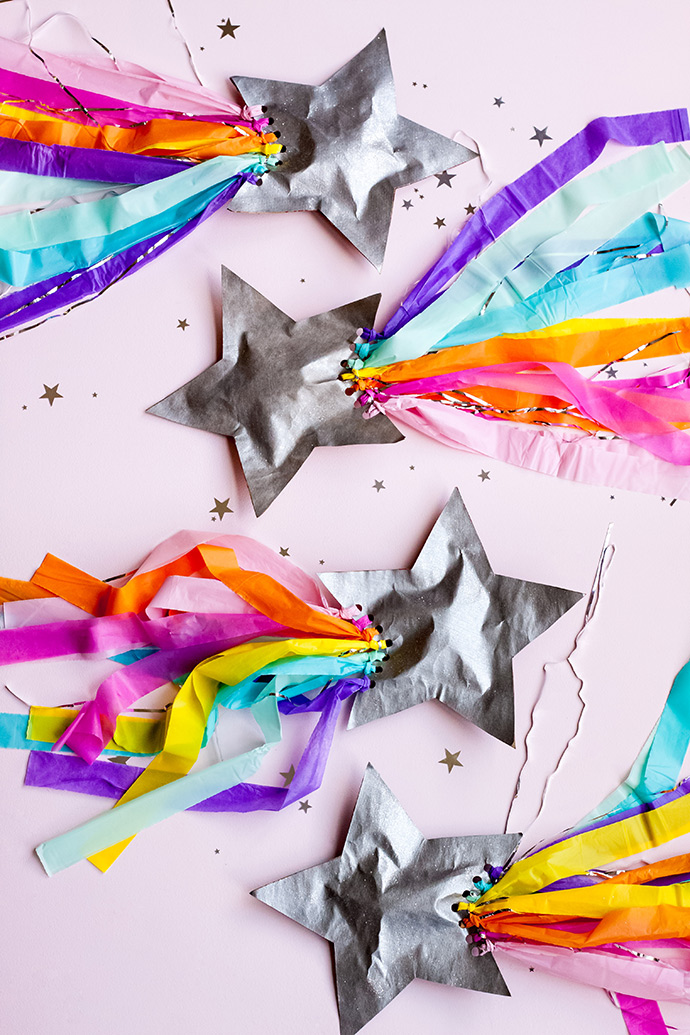 Shooting Star Favor Pouches
We love these silvery stars as a fun magical touch to add to your Halloween bash this year. These simple favors won't break the bank and are fun to craft too! You could even arrange them on a table to form a constellation!