With Christmas morning now behind us, we're guessing that besides the new toys and gifts now scattered around your home, you also have a fair amount of empty cardboard boxes. You could just flatten them and put them in the recycling bin, but why not have some creative fun with them first? Today we've rounded up some of our all-time favorite crafts that feature recycled cardboard. Here's hoping you'll give all those empty boxes a new life!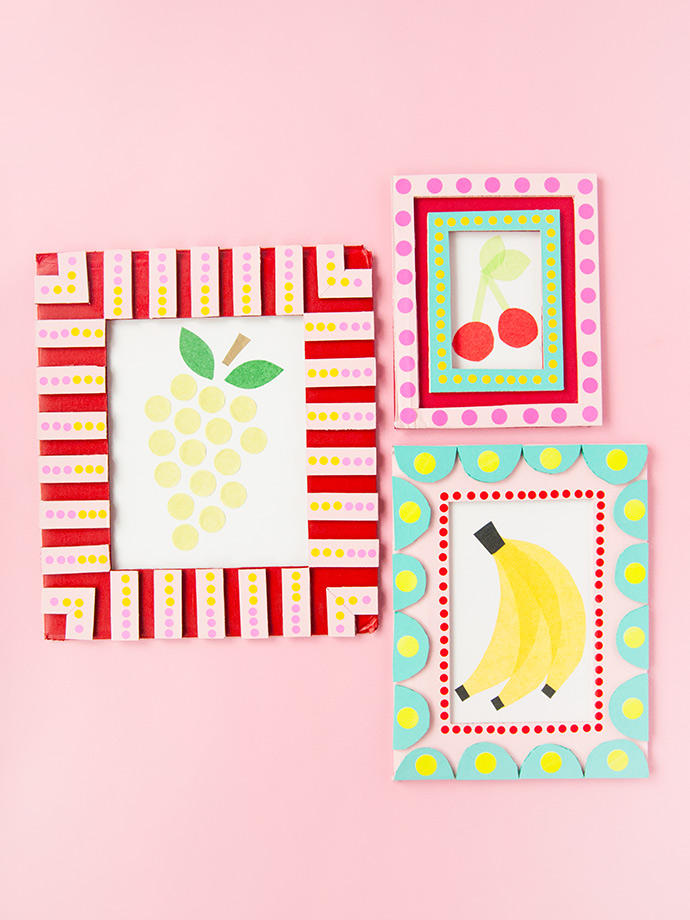 How to Make a Gallery Wall for Kids
Paint and stickers turns plain brown cardboard into these bright and colorful works of art! Frame whatever art or photos you like – we made these simple decoupage fruit pictures. The frames themselves sure are show-stoppers though!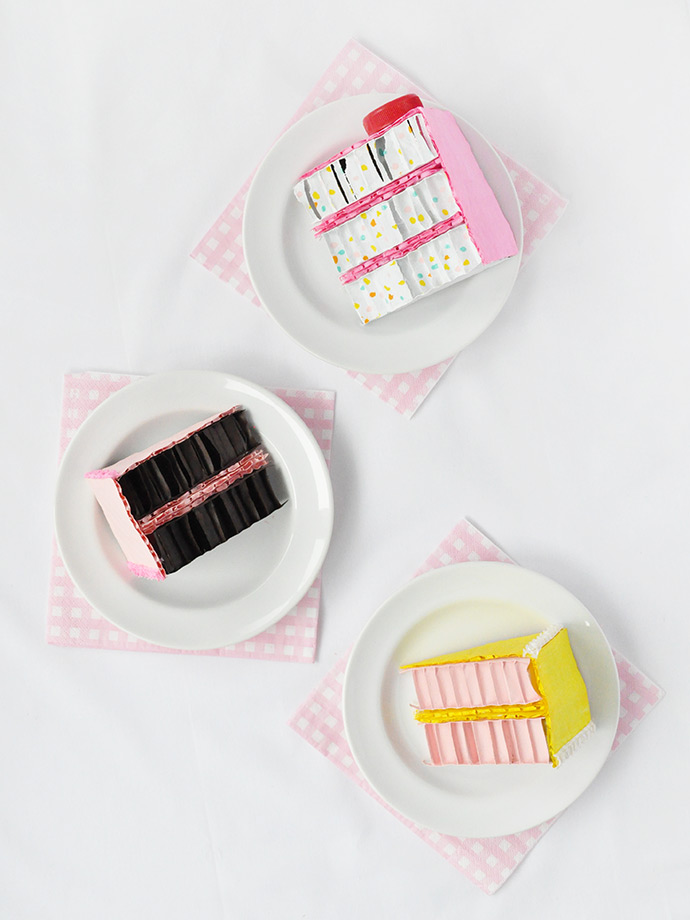 Recycled Cardboard Play Food
Some toys and electronics come with really thick cardboard pieces to protect the product and that's what we used for this painted play food! The super tall cardboard makes the perfect layers for these cute cakes. They're almost good enough to eat!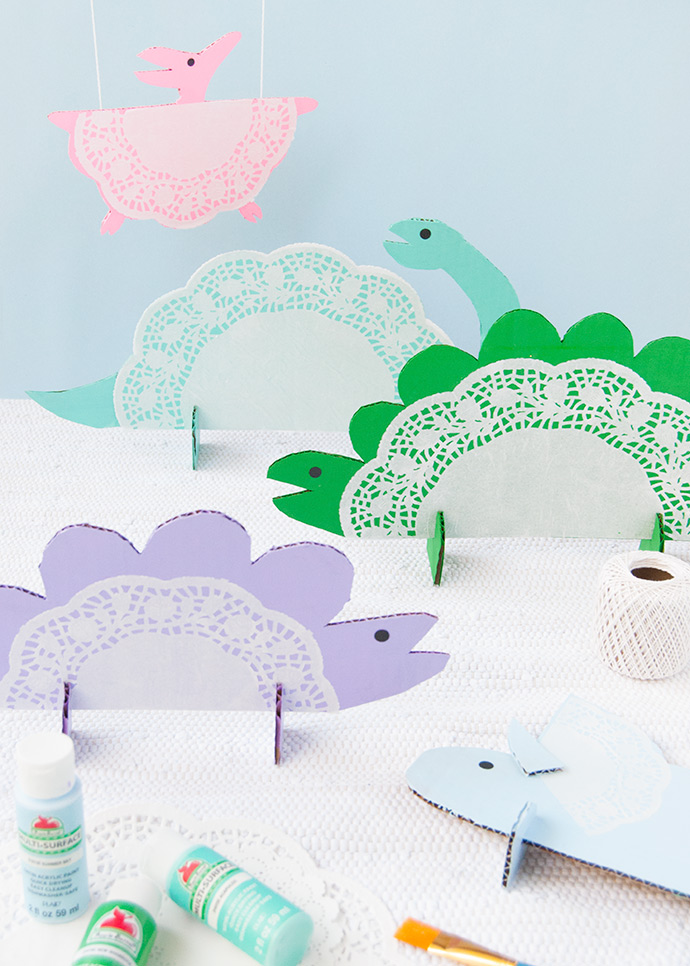 Doily Dinosaurs
Grab some doilies from your craft stash and paint up these playful pastel dinosaurs.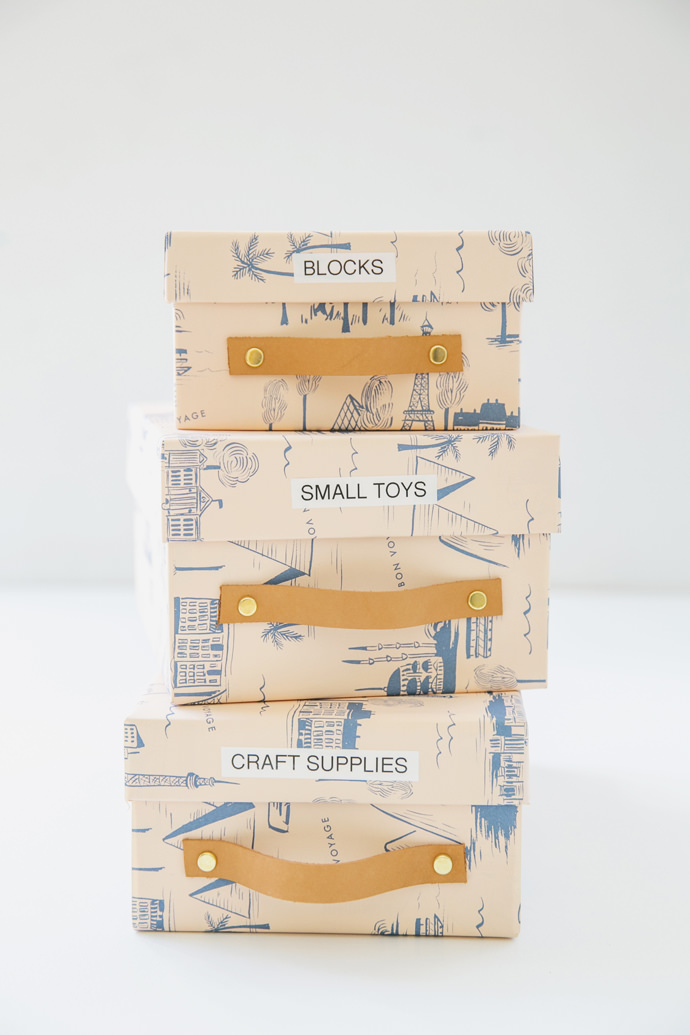 Organize with Recycled Shoe Boxes
Turn shoe and clothing boxes into these beautiful storage boxes! Wrapping paper, scraps of leather, and simple labels give plain boxes a new life. They're the perfect motivation to keep things tidy as we move into the new year, too!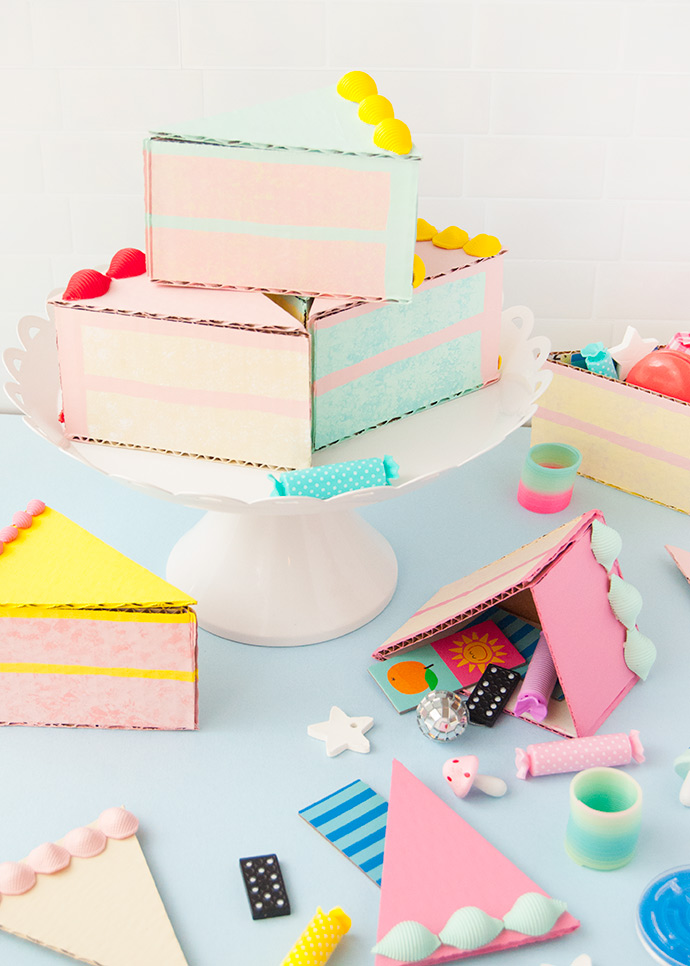 Cake Slice Party Favors
This project combines two of our favorite crafting supplies: cardboard and pasta noodles! Simple cuts of cardboard turns them into these little favor boxes, perfect for storing little odds and ends like stocking stuffers and candies.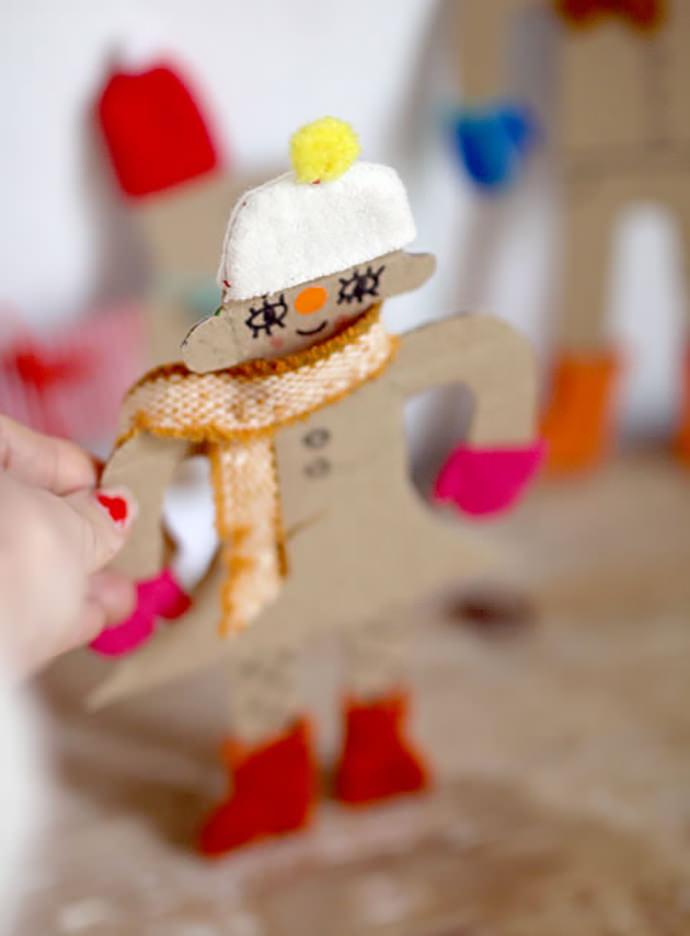 Cardboard Dress-Up Dolls
Everyone loves paper dolls, so why not use recycled cardboard instead? These dress-up dolls are all ready for the chilly winter weather that's coming our way!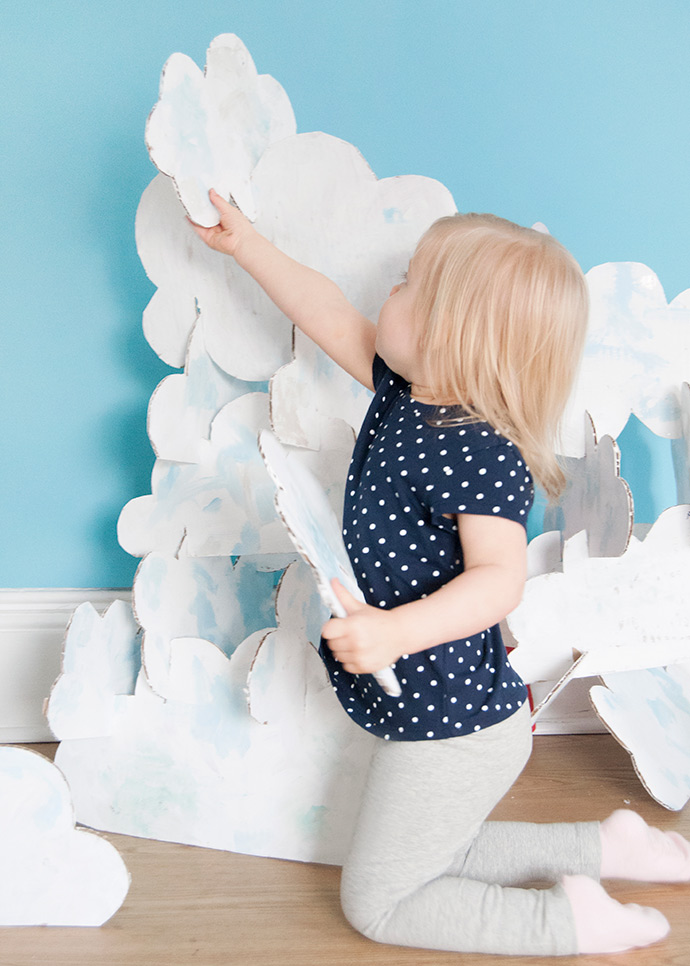 Cardboard Stacking Clouds
If you have a handful of extra large boxes around the house, this if the absolute best project. Kids young and old can help paint the stacking clouds, and then play with them after too!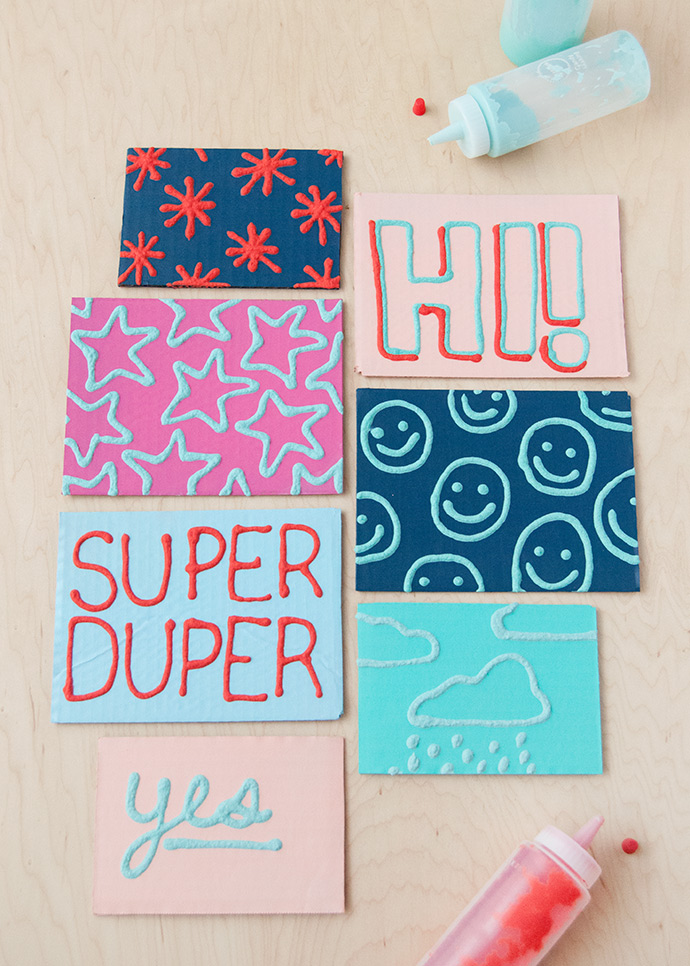 How to Make Your Own Puffy Paint
Puffy paint is SO much fun, and now you can make your own with this super simple recipe! Cut cardboard into postcards and decorate with puffy paint to your heart's desire.