Do you remember going to the circus or carnival as a kid? They're full of the most magical things, from games with flashing lights, performers flying on the trapeze, and clowns telling silly jokes. It's impossible to think of them and not be a little bit happier! Bring all that magic from the carnival into your own home with these kids crafts and sweet recipes!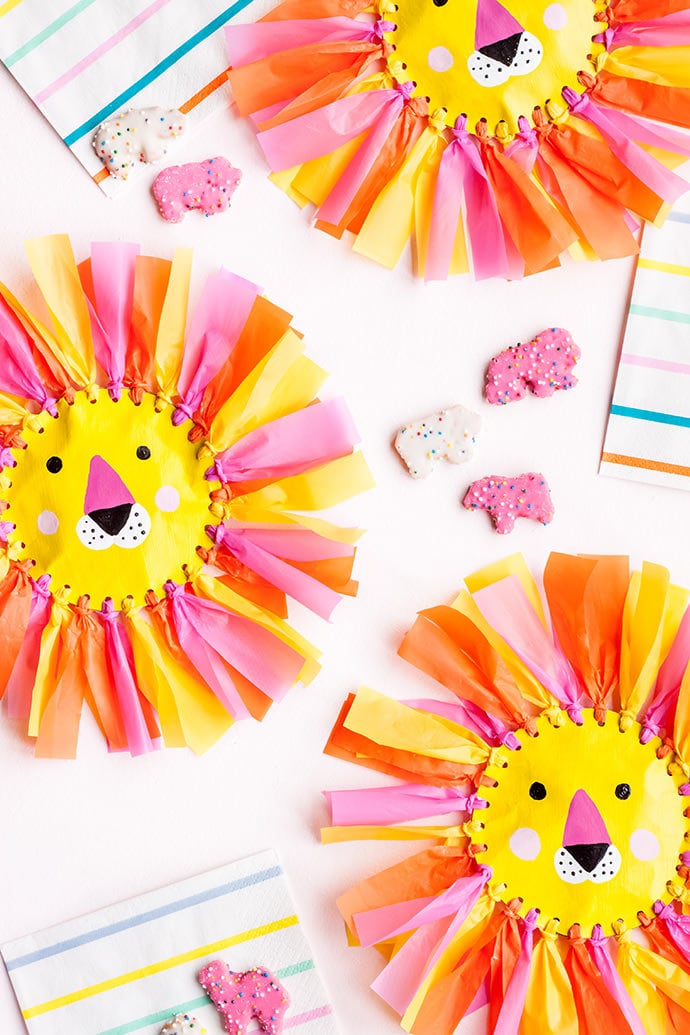 Lion Favor Pouches
Fill these colorful lions with fun treats and candies for all to enjoy!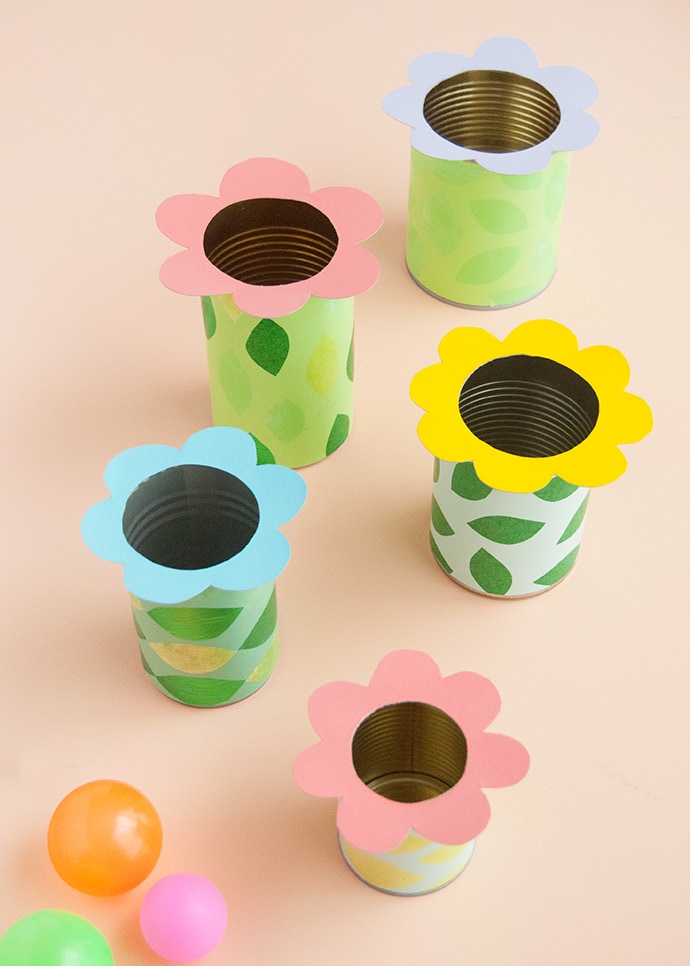 Flower Tin Can Toss
Make your very own carnival game with recycled tin cans! Smaller cans be worth more points while larger ones are a little less – keep track of your scores on a scrap of paper or just toss for fun.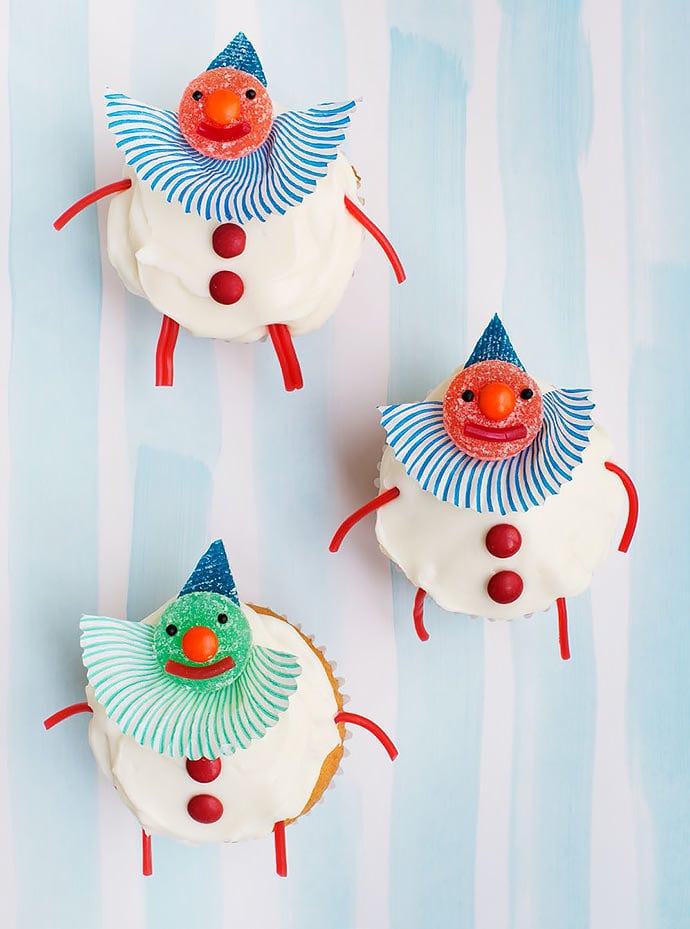 DIY Clown Cupcake Toppers
We love these cheerful clowns and their oversized cupcake paper collars! No need to be afraid of clowns when these cuties are so friendly and sweet!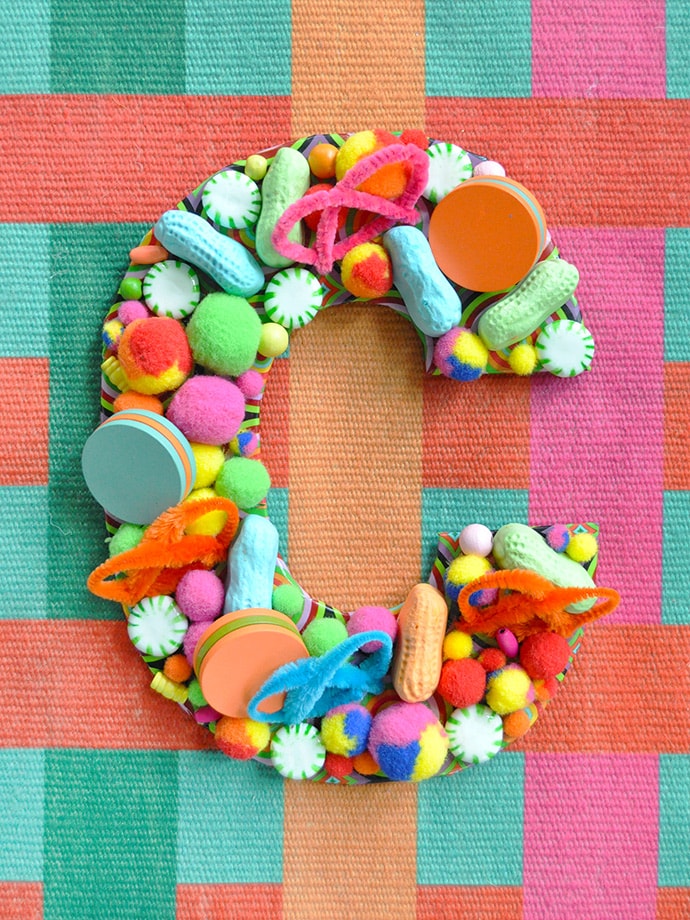 DIY Bedroom Door Sign
Decorate your kids' bedroom doors with these candy-covered monograms! Inspired by sugary treats and snacks that you would get at carnival, this craft is sure to make your mouth water!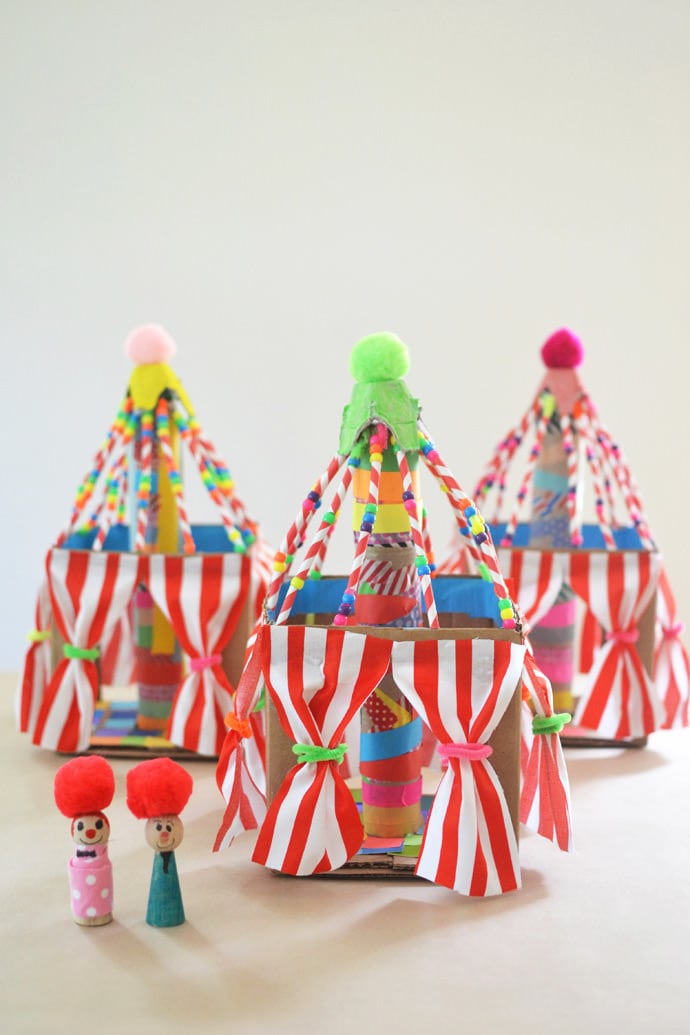 Colorful Cardboard Circus Tents
Turn cardboard, tape, and paper straws into a mini big top!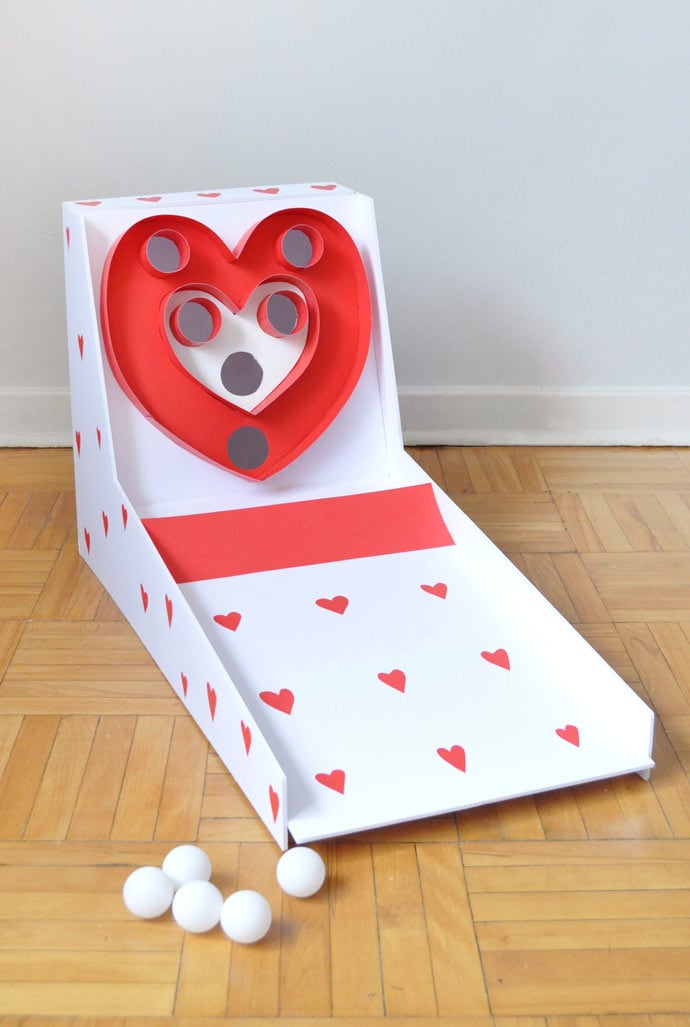 DIY Heart-Shaped Skeeball
Skip the expensive carnival games and make your own! This skeeball game takes some time to craft, but when you're done you'll have infinite play time!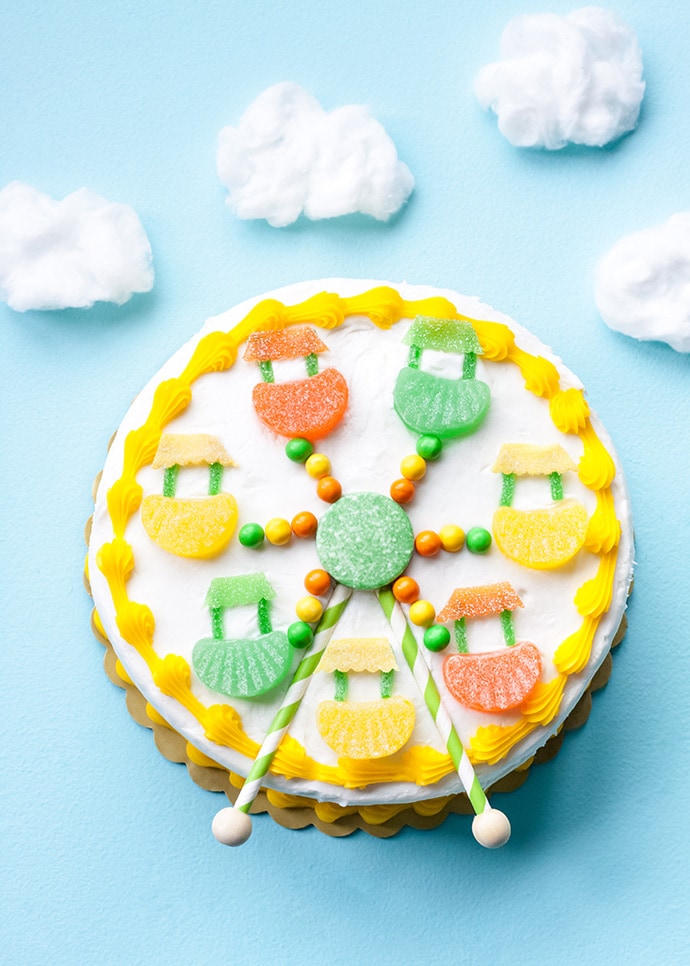 Ferris Wheel Cake
Even if you're afraid of heights, this candy-topped cake is a real winner!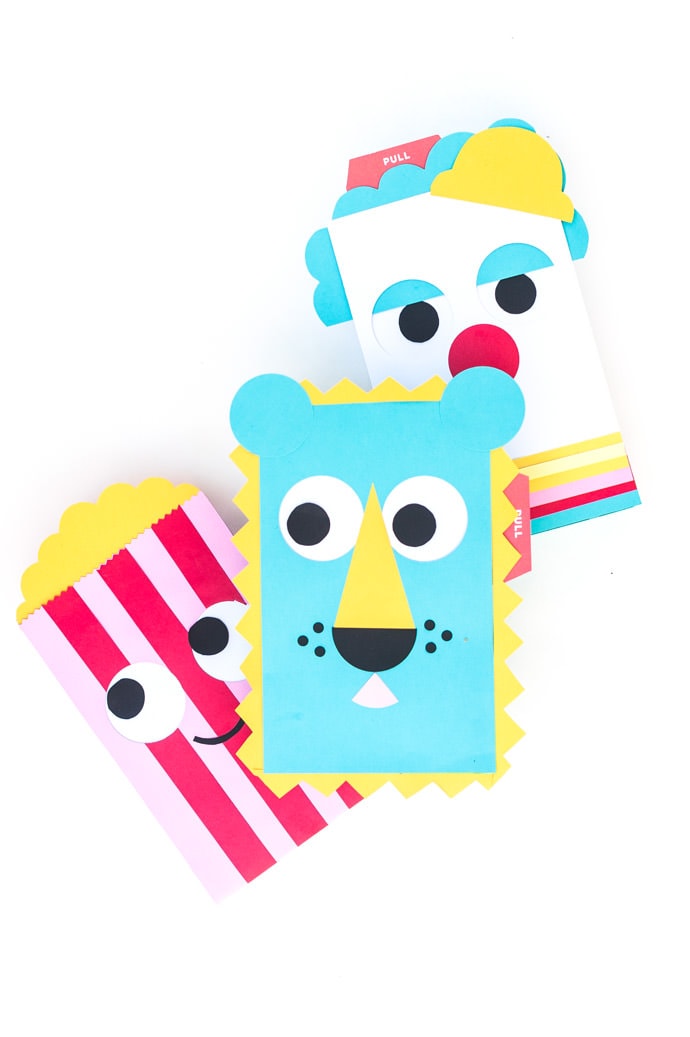 DIY Circus Gift Wrap
Make every gift a three-ring circus with colorful paper and some paper punches, When you pull the tab on the side of these cuties, their eyes move!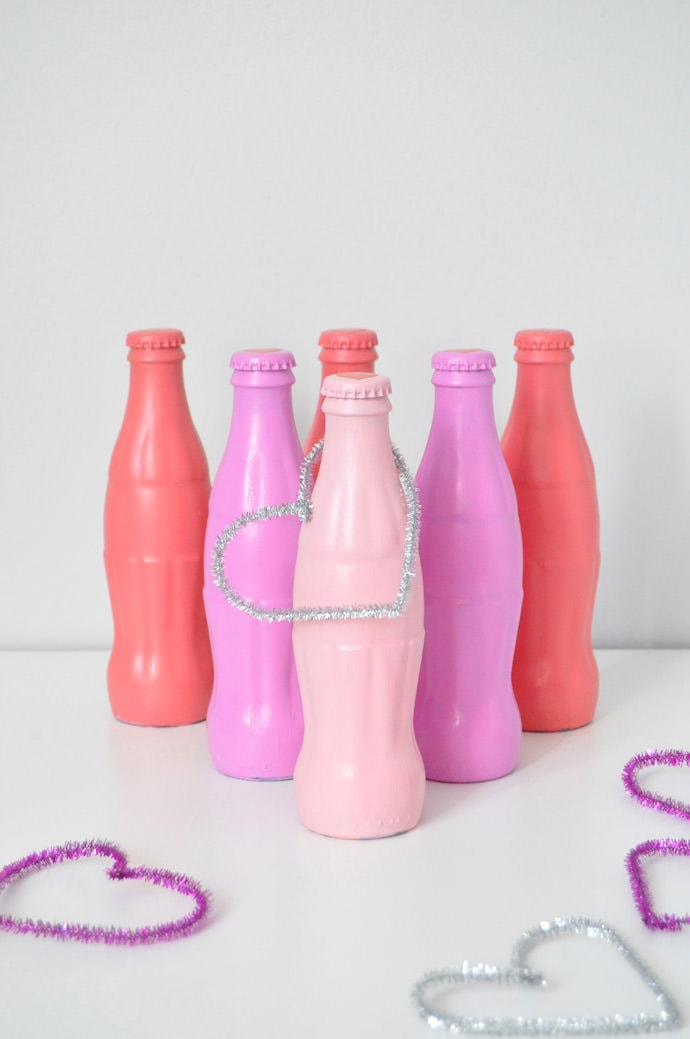 DIY Ring Toss
Have you ever played ring toss at the carnival before? Sometimes it seems like the games might be rigged against you, but that won't be the case if you make your own version of the game at home! We used empty glass bottles here, but you could swap in plastic ones and fill them with sand to give them some weight.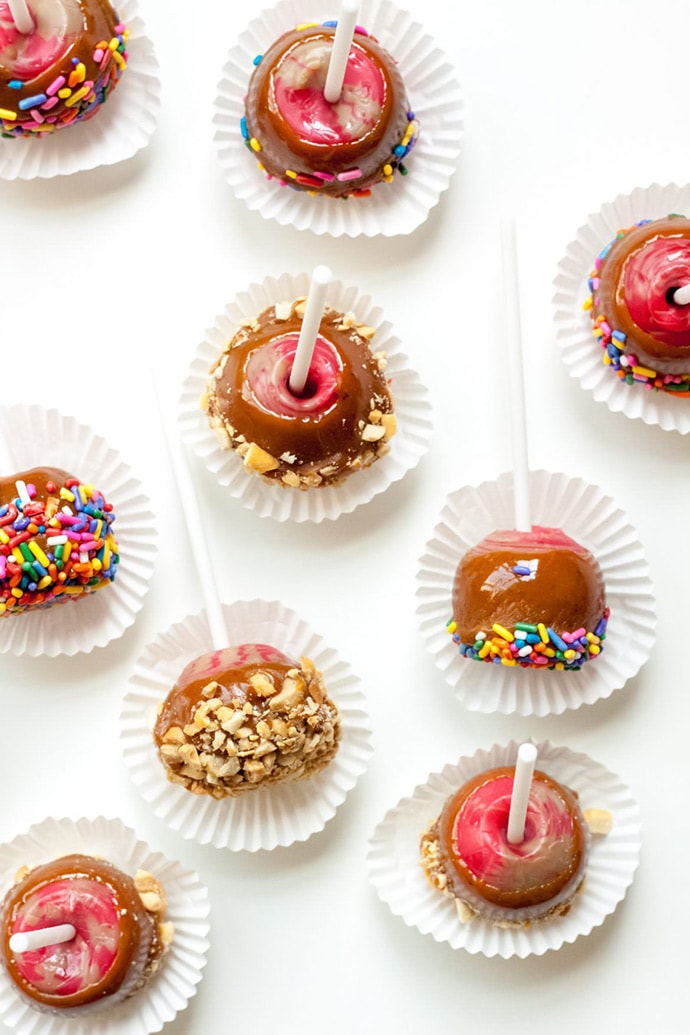 Caramel Apple Lollipops
And would a day at the circus, carnival, or fair be complete without a caramel apple? These mini lollipop versions are much easier to eat and won't give you quite the sugar rush that a full-sized one would!