Who doesn't love a good old family movie night? It's definitely a favorite here and we go all out whenever we can, taking turns picking movies, gathering sweet treats, and getting comfy cozy in front of the TV. Sometimes we'll even work on some crafts while we watch! Keep reading for our favorite recipes and ideas for your next at-home movie night below.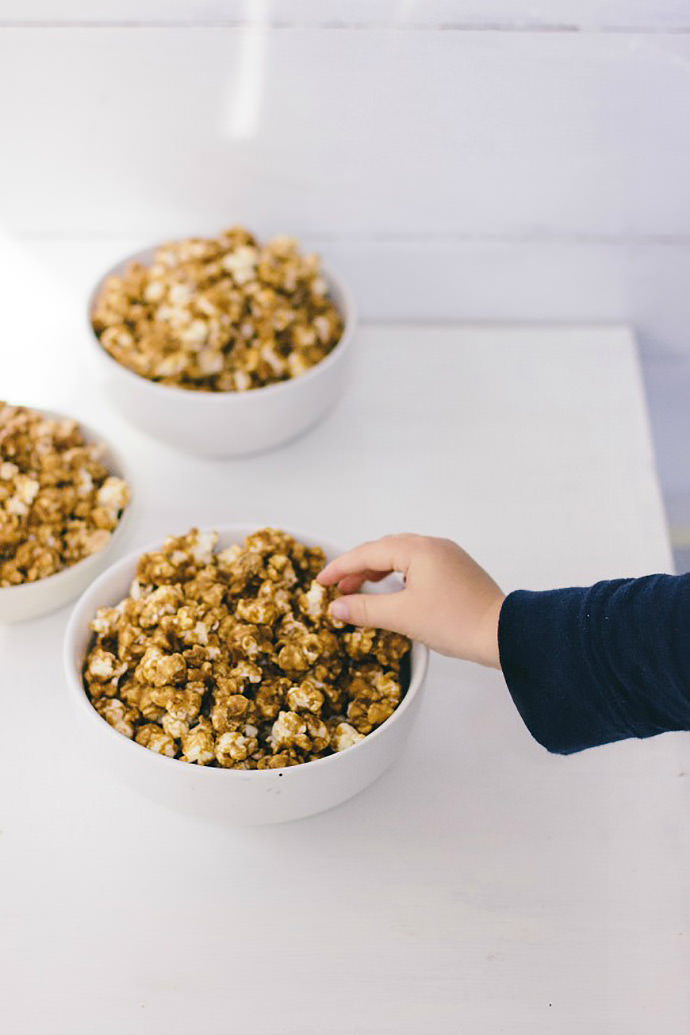 Sweet & Salty Caramel Corn Recipe
Making caramel corn from scratch involves a little bit more effort than some regular old butter and salt, but you won't regret the time spent on this sweet treat.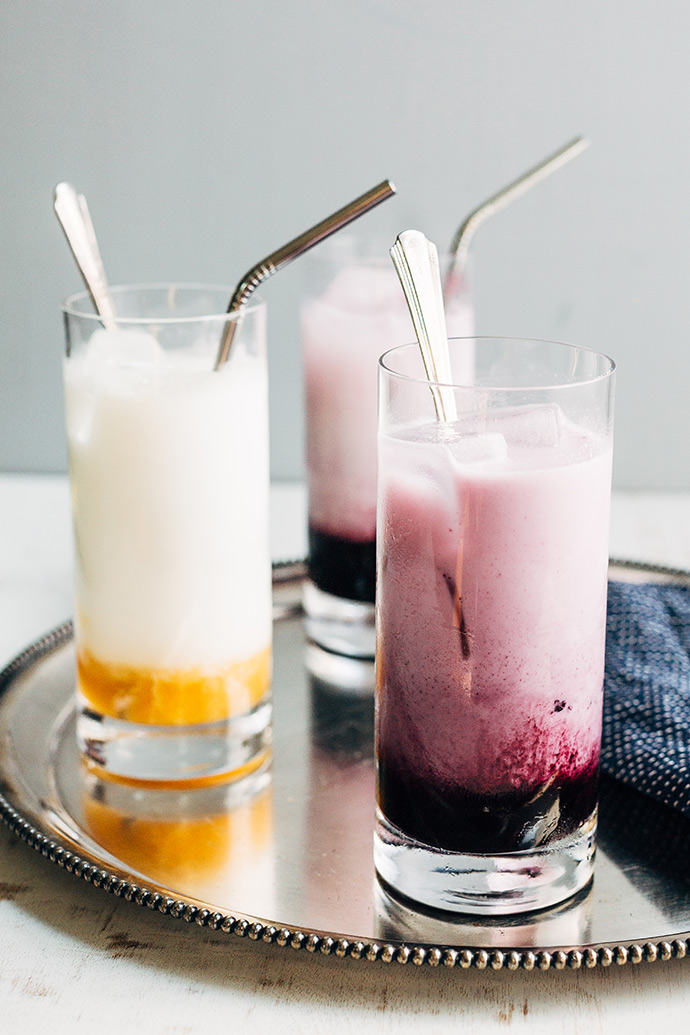 Homemade Italian Sodas
These homemade Italian sodas replace artificial syrups with vibrant natural ones made from fruit – they're just right swirled with fizzy seltzer! Get the recipes for both peach and blueberry syrups and enjoy them along with some soda for a unique movie refreshment.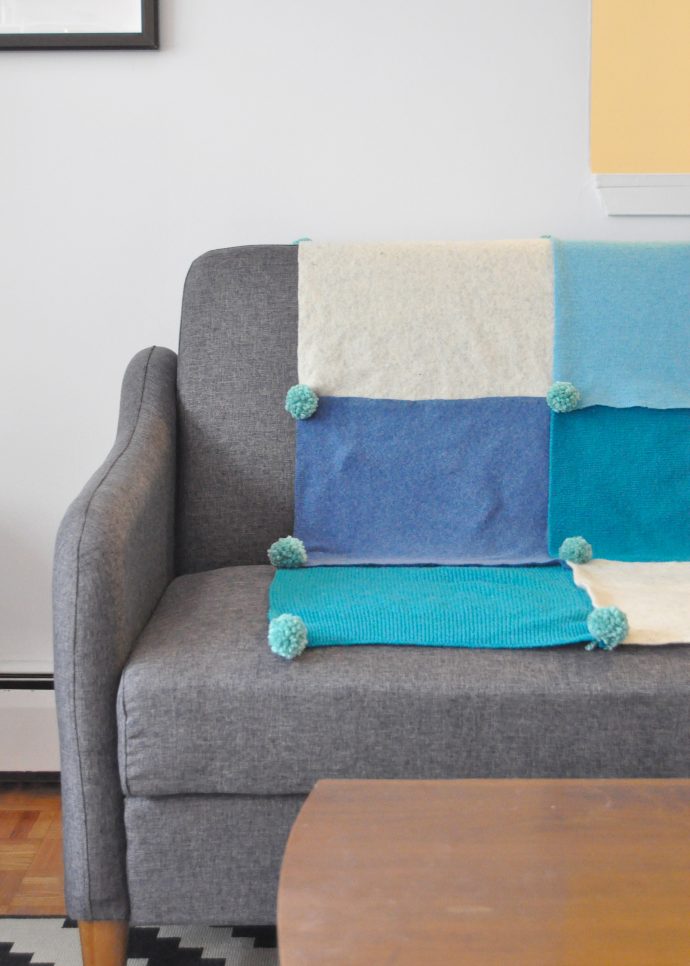 No-Sew Felt Throw Blanket
Keep cozy on the sofa with this DIY no-sew throw blanket made of thrifted wool sweaters! Gather up some colorful wool sweaters from your closet and the thrift store and make this blanket for some ultimate cuddle time next family movie night.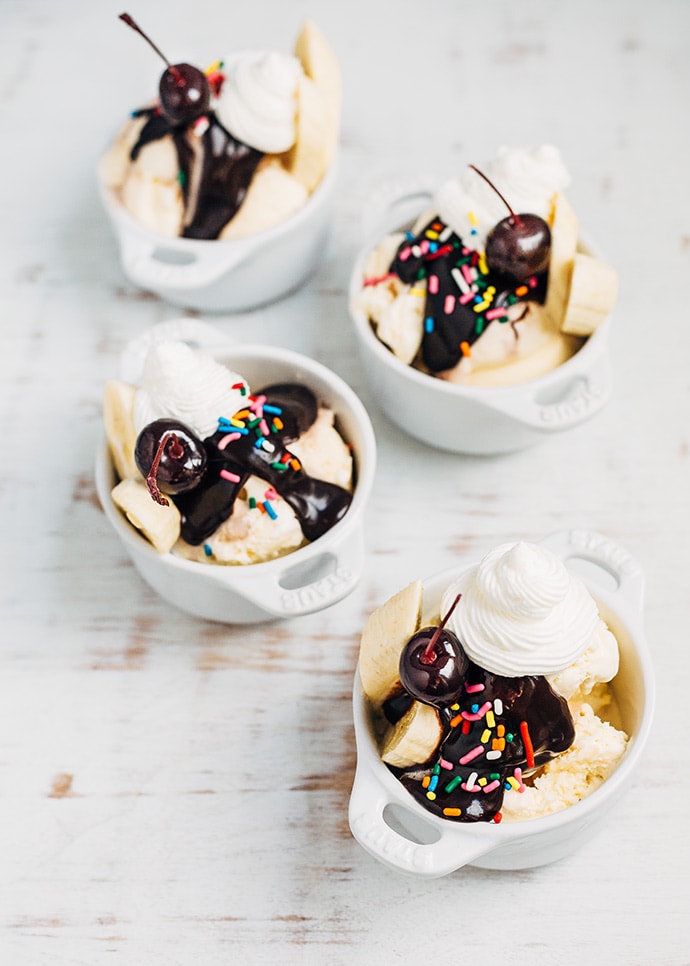 Mini Banana Splits
There's no need to wait for a trip to the ice cream parlor – these mini banana splits are decked out with all the good stuff! It all starts with a one-pot hot fudge recipe that's delightfully chocolatey with just a bit of chew. You can even make a little extra sauce and keep it in the fridge for another day!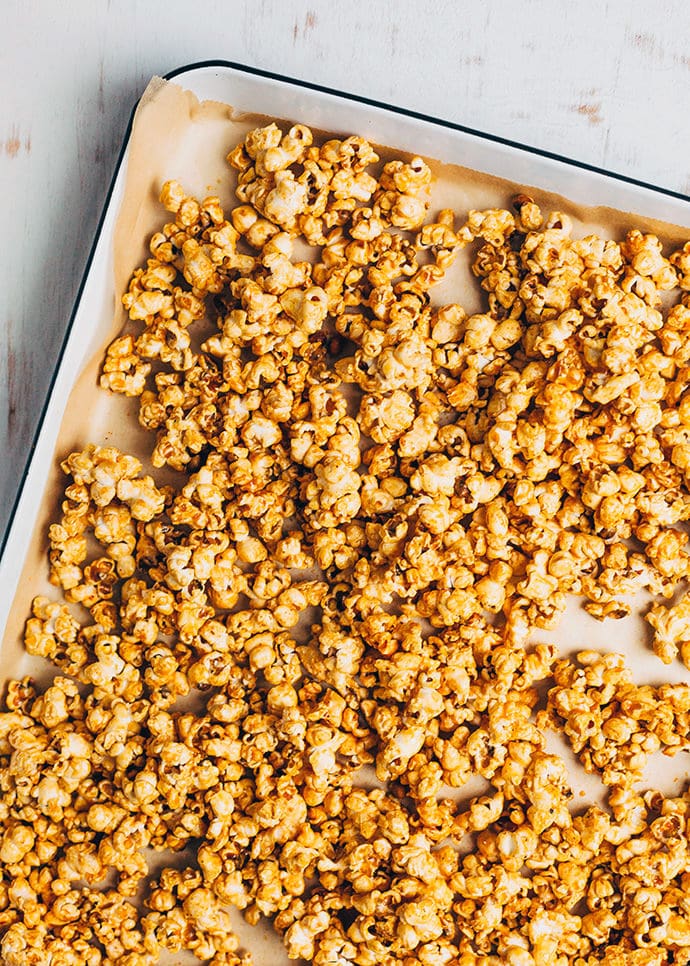 Spicy Caramel Corn
Crunchy caramel corn is a delicious snack to break out on movie nights. A hint of paprika and a sprinkle of sea salt balance the smoky sweetness of caramel beautifully. This recipe has just a hint of spice, but feel free to increase the heat to suit your palate. Baked in the oven, the caramel corn crisps up, making it ready to store at room temp for a week or more.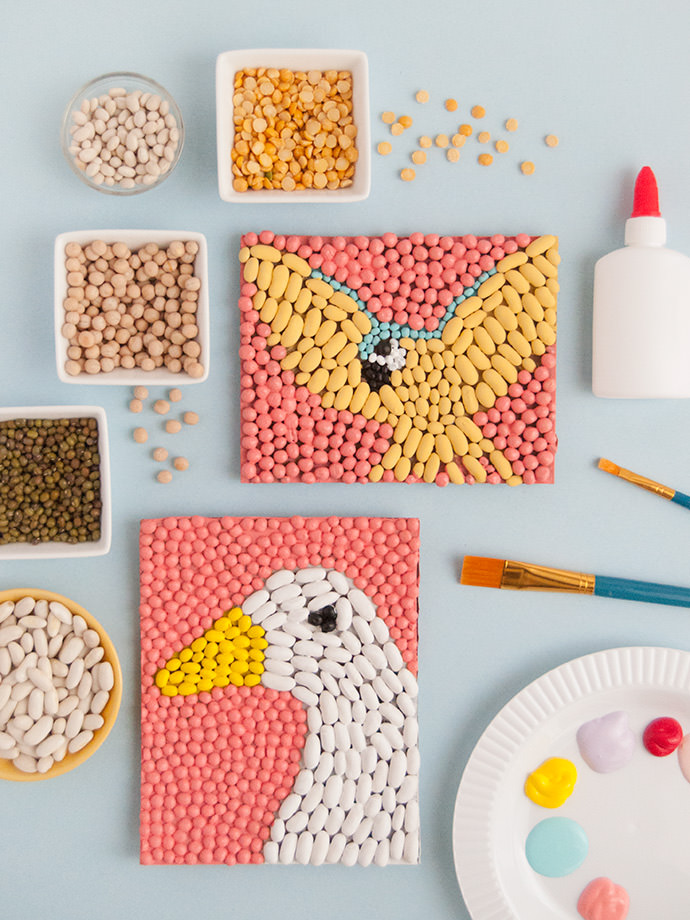 Bean Art Animals
Bean and seed mosaics have been around for ages, and if you've made them before you'll know how fun and satisfying they are to make. And by using bright shades of paint in combination with the beans, they get a playful, modern look. Bean mosaics can be a bit time consuming but they are the best craft to work on while watching a movie or binging a new TV series.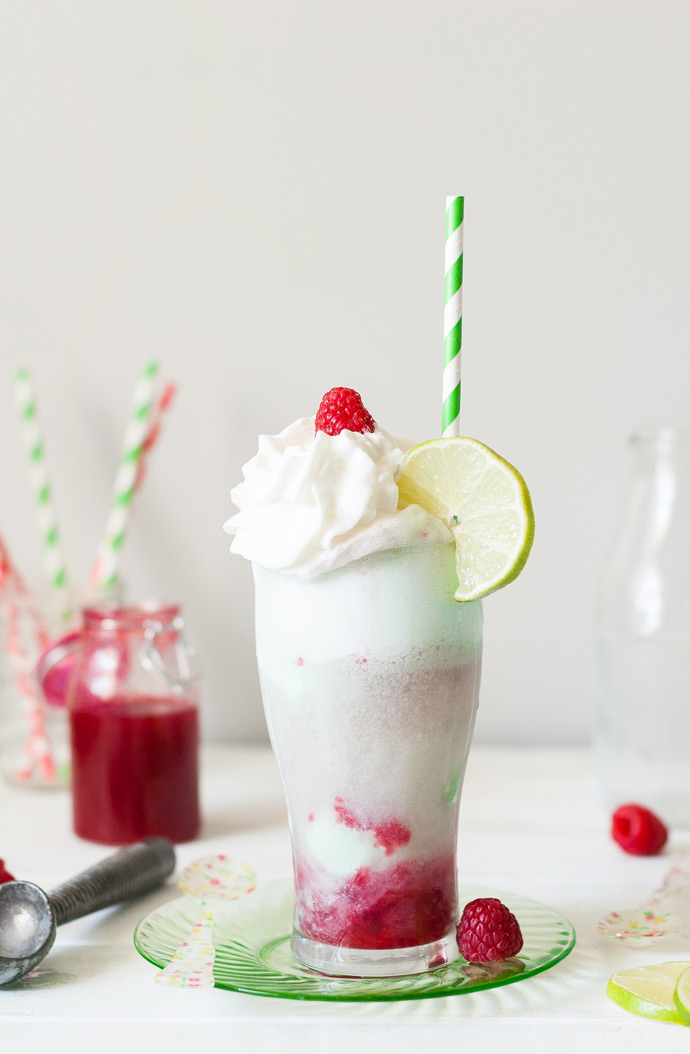 Raspberry Lime Rickey Floats
Grab some sherbet, soda, whipped cream, and toppings and whip up a refreshingly creamy, fizzy treat. The best part is the fresh raspberry syrup – it comes together as sort of a fruit puree/simple syrup and adds a fresh, fruity flavor to the floats that you just can't get with store-bought syrup. And bonus! You can save the extra syrup to pour over pancakes, waffles, or to drizzle over ice cream later.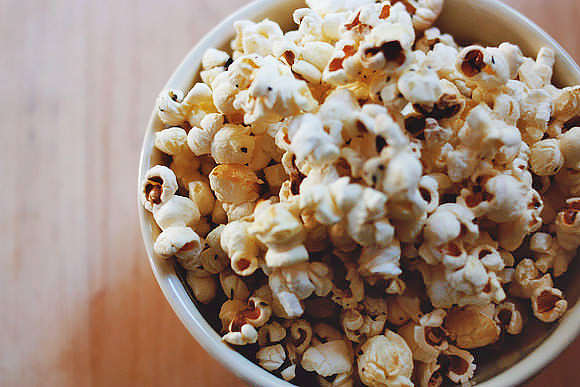 Buttery Herb Popcorn
This recipe is proof that you don't need a microwave for perfect popcorn! It really couldn't be easier to do, and it's so much fun peeking through the pot lid with little ones to watch the popcorn come to life.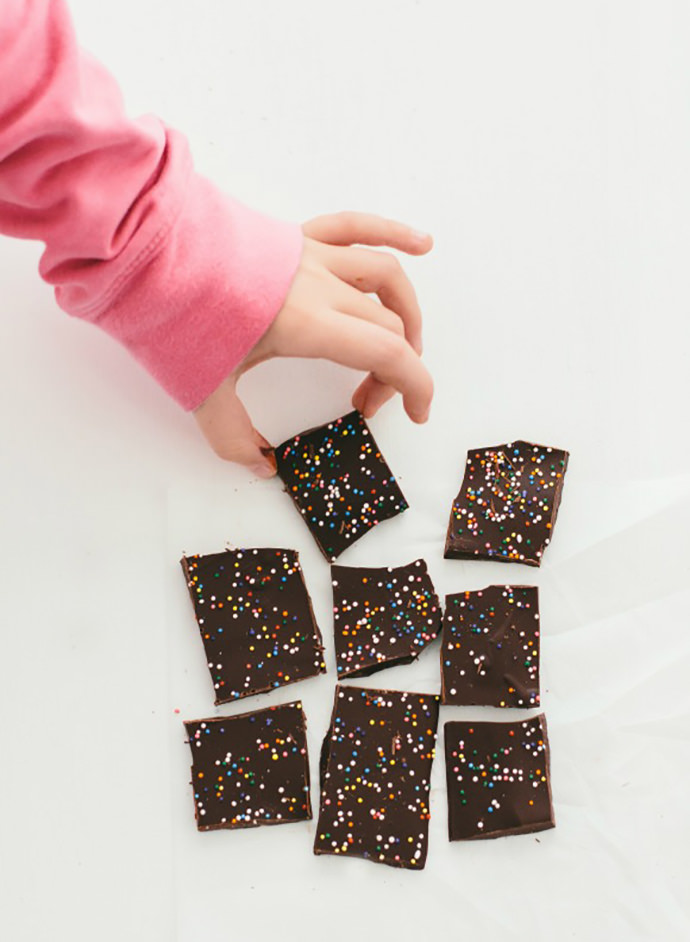 Sweet and Simple Chocolate Bark
This may be the easiest chocolate dessert you'll EVER make. Three bars of chocolate are melted, smoothed into a square, covered in sprinkles, and then cut into more squares. It's the perfect homemade treat for movie night!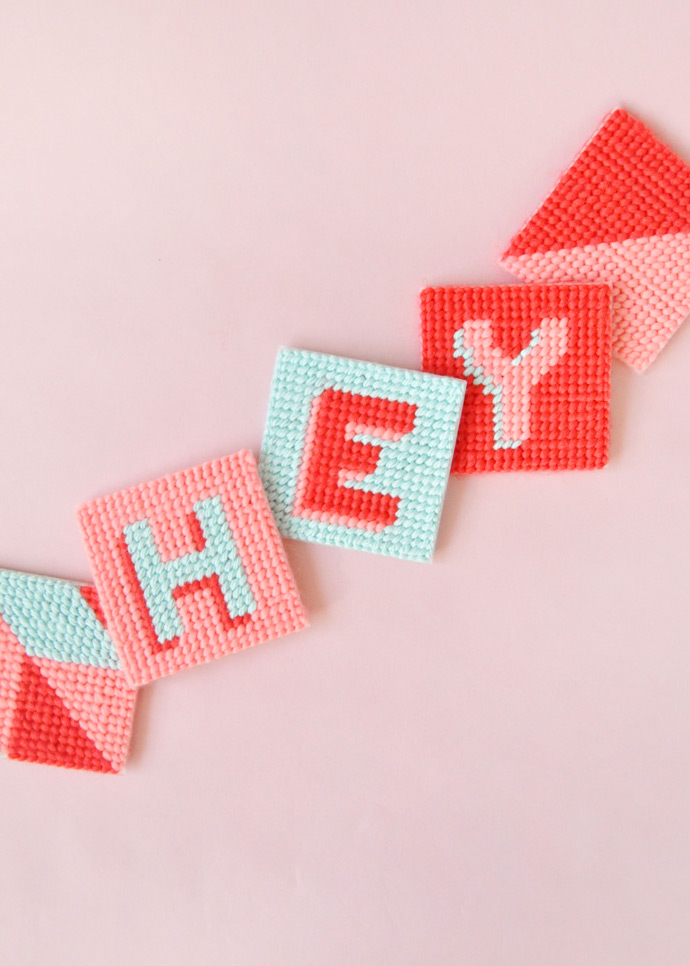 Yarn Cross Stitch Tags
Cross stitching is another craft we love but can take time to come together, making it another technique well-suited for a movie night! Use the finished tags as room decor, strung together as a garland, or as a monogrammed gift tag.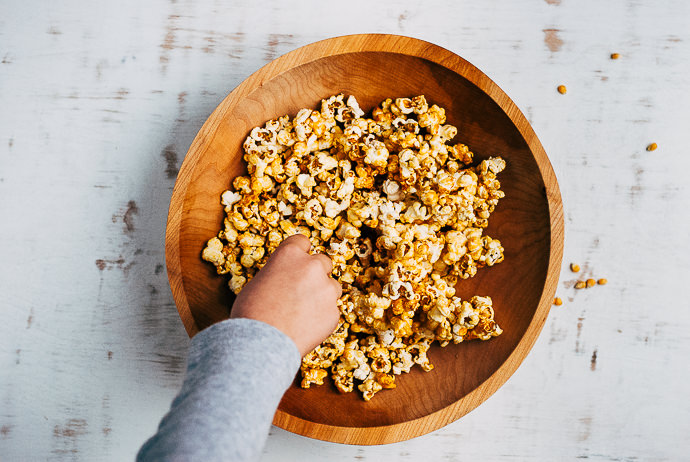 Homemade Kettle Corn
Homemade kettle corn has got to be one of the best snacks of all time. Sweet and salty, with an irresistibly crispy outer layer, kettle corn is a family fave. If you've never made it yourself, or if you've handed over the popcorn popping duties to your microwave, you might be pleasantly surprised at how great a batch of stovetop-popped popcorn really is.