It's almost New Year's Eve! What traditions does your family have for celebrating the big night? Plans here change as kids grow older, but most often we end up all together having a family movie night while snacking on take-out, leftover Christmas sweets, and sometimes even a homemade chocolate fondue! Just because you may be ringing in the new year at home, that doesn't mean you shouldn't decorate! We've rounded up a few of our favorite crafts, activities, and decor perfect for kids and families.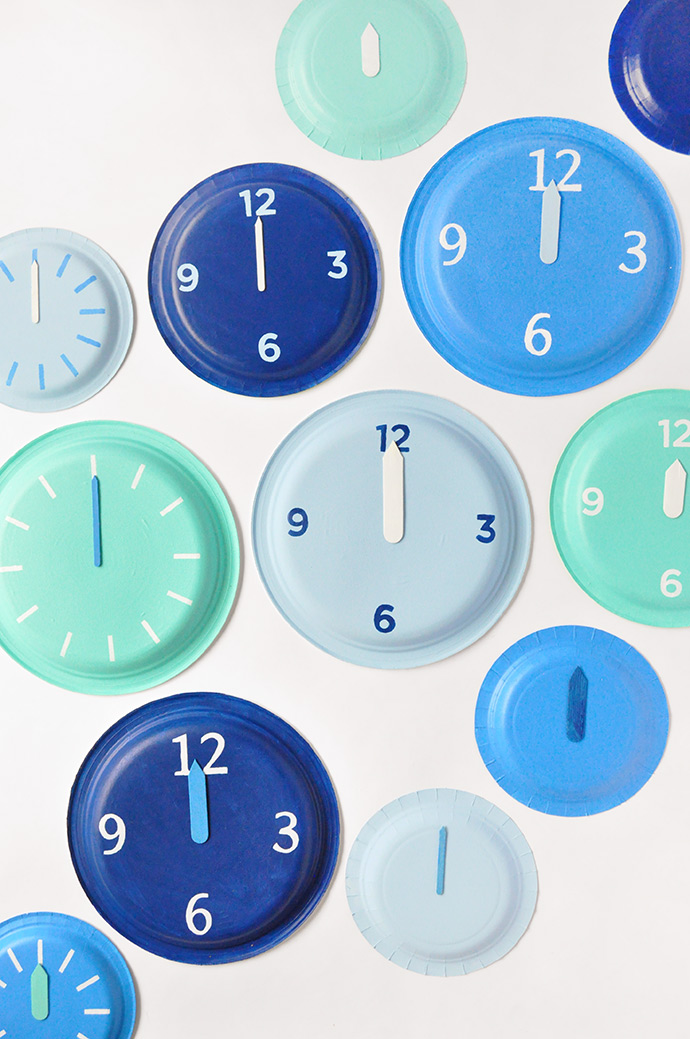 New Year's Eve Paper Plate Clocks
We've long had a soft spot for paper plate crafts, and these DIY painted clocks are easy as easy as they come! Simply paint the backs, using a stencil for the numbers, and glue on popsicle stick arms. They're the perfect kid-friendly decor to adorn your walls on NYE!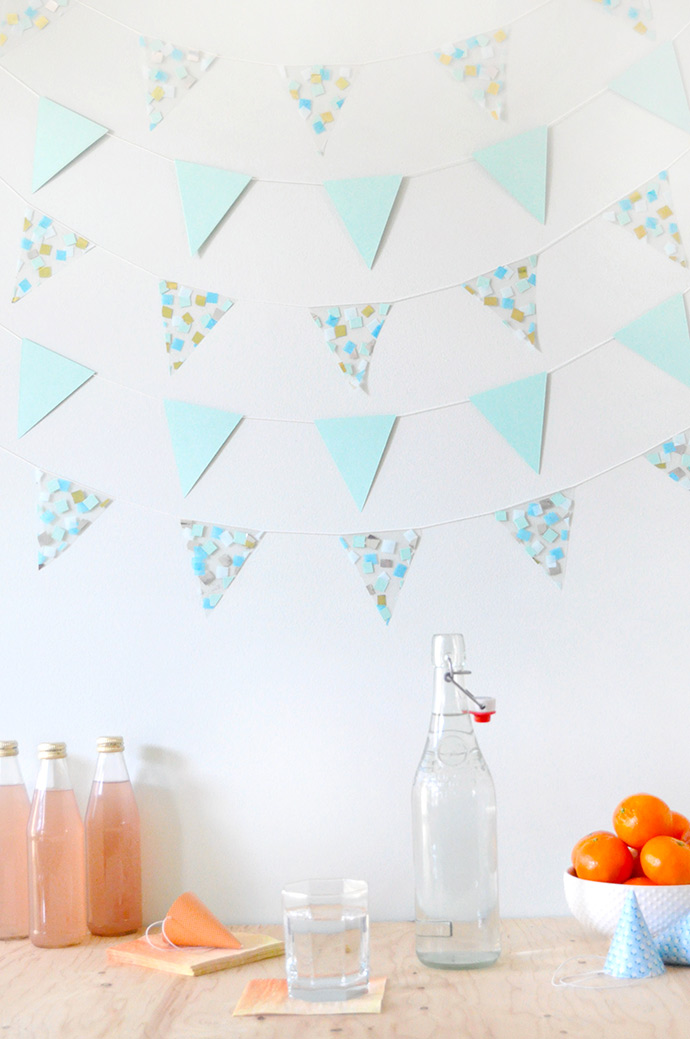 Confetti Garland
Nothing says New Year's Eve like confetti! This handmade garland showcases your favorite confetti mix, all thanks to clear contact paper. Just sprinkle the confetti onto the sticky side, sandwich it with another piece of contact paper, and cut into whatever shapes you like. Hang on a string and voila – confetti everywhere and no mess!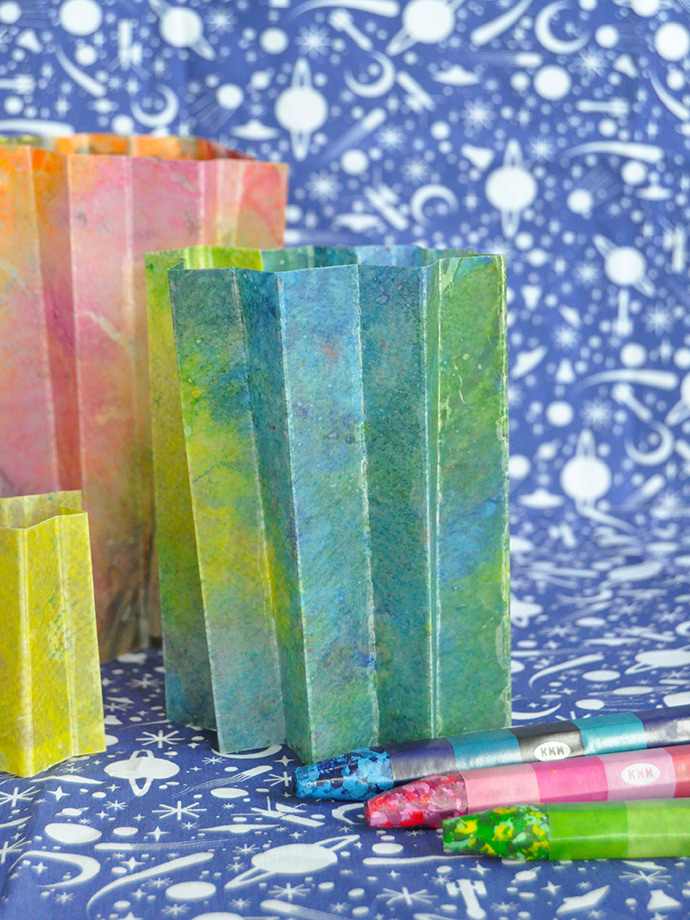 DIY Melted Crayon Lanterns
Light up your home with these colorful lanterns! We featured some of the most amazing crayons from Kid Made Modern, but this project is an amazing way to use up any little crayon stubs laying around. Aren't they magical?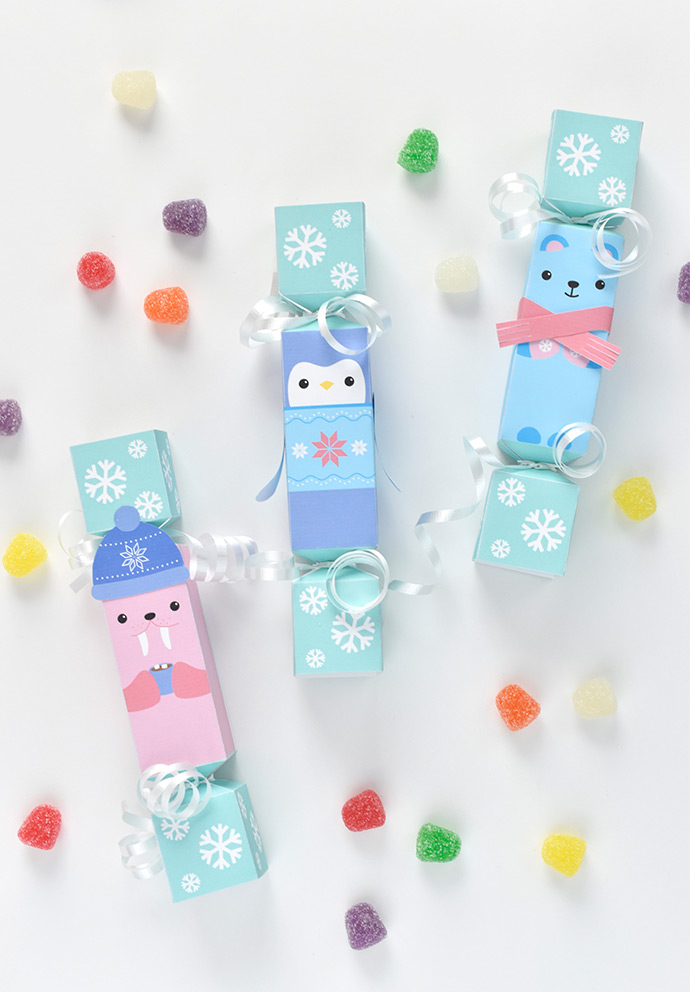 Printable Arctic Animal Party Crackers
These wintery friends are the perfect treat to dress up your New Year's Eve table! Download the free printables, assemble, and fill with whatever treats, sweets, and goodies that you like.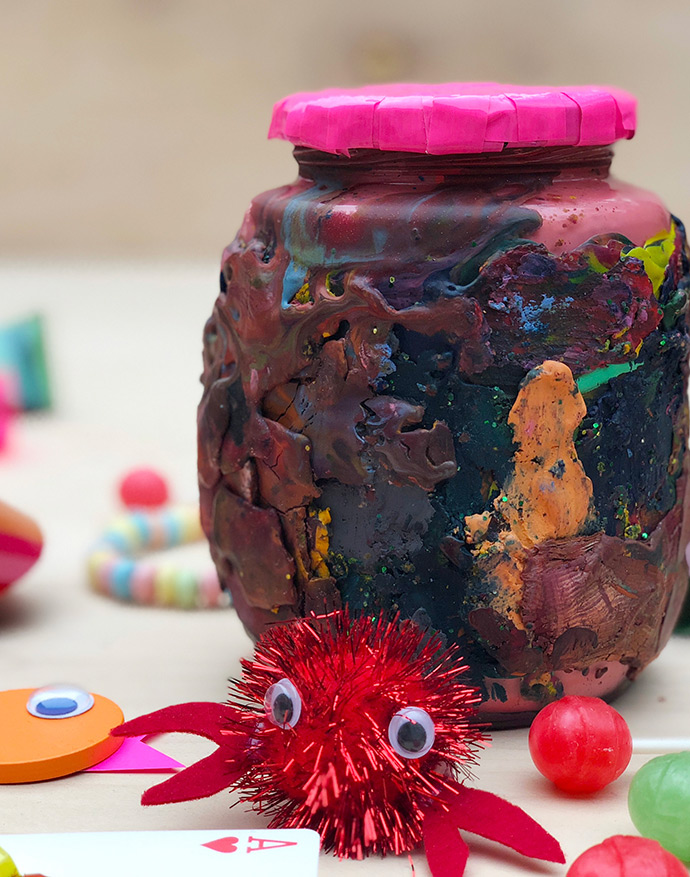 Cosmic Fortune Giving Dream Jar
Start the new year of right with this magical jar full of surprises! The outside of the jar is made of melted crayons, and inside we've filled it with handmade paper fortune cookies that you can completely customize!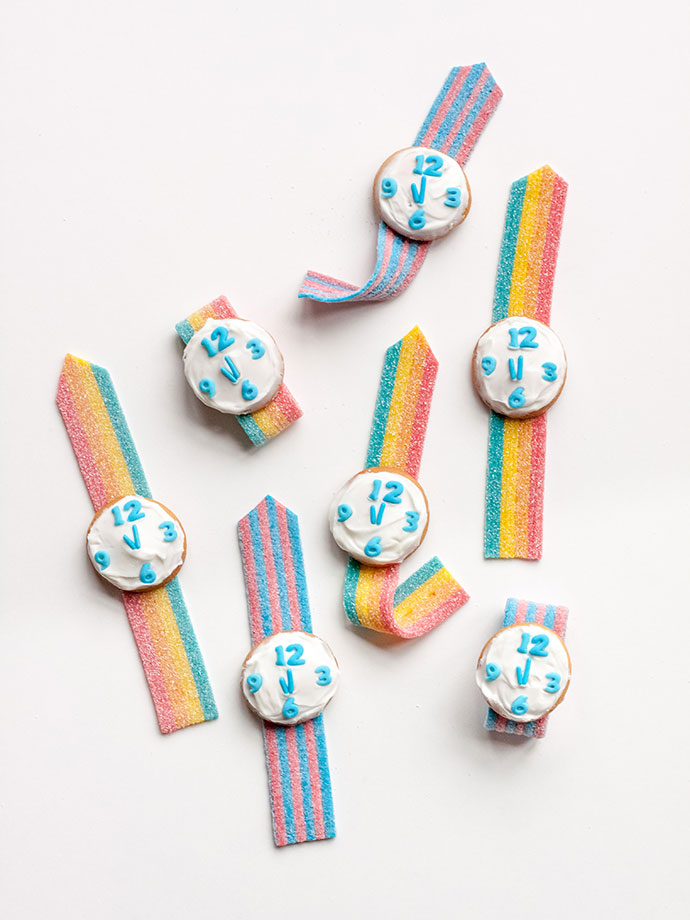 New Year's Eve Watch Treats
These sweet treats are the most adorable accessories we've ever seen … or eaten! Sour straps and cookies are turned into edible watches as a super fun way to celebrate the new year!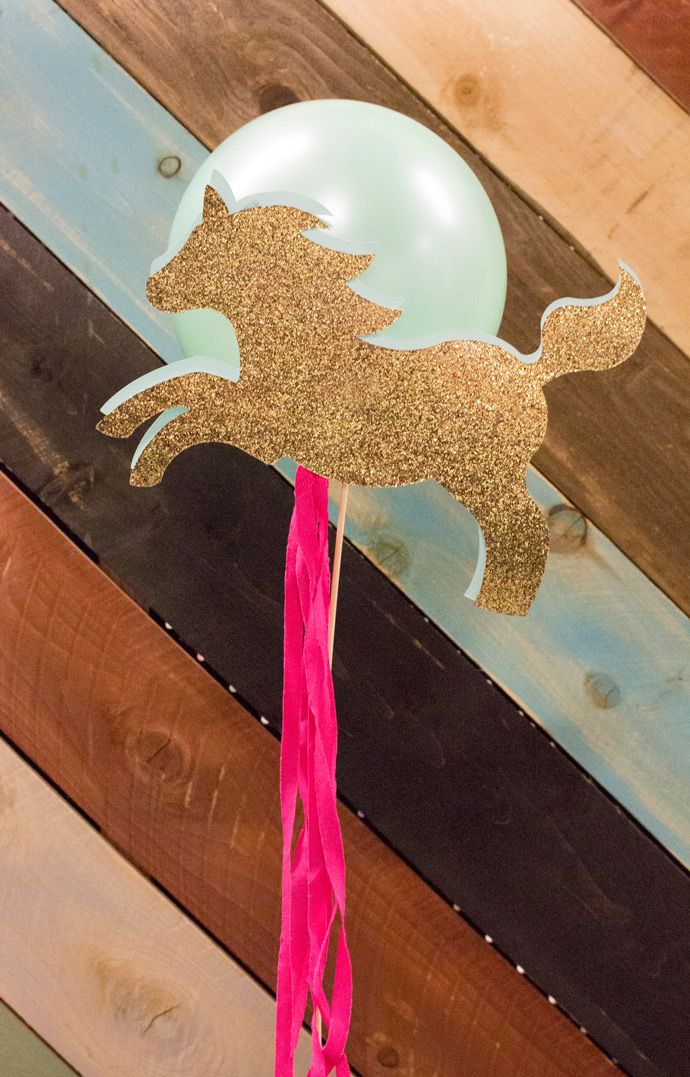 DIY Minty Wish Bubble Balloons
You'll never guess what's inside these playful balloons, but we'll give you a hint: glitter, confetti, wishes, and they're sealed with a unicorn kiss of course! Wouldn't it be fun to pop the balloons right as midnight strikes?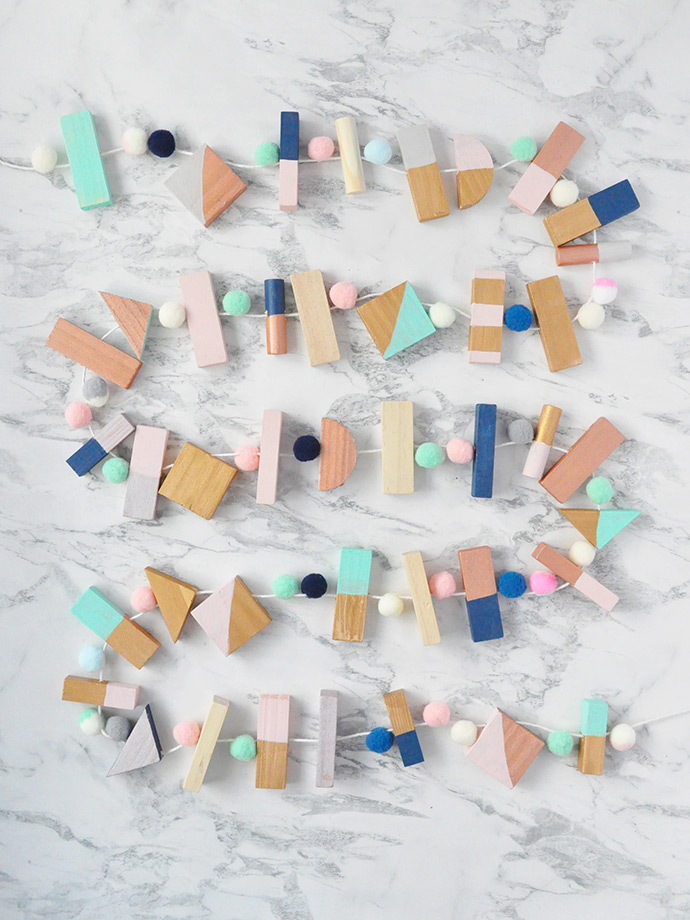 Painted Block Garland
Turn unfinished toy blocks from the dollar store into this festive metallic garland! This garland looks cool and wintery thanks to the paint colors we used, but it transitions perfectly from the holiday season into the rest of the winter too.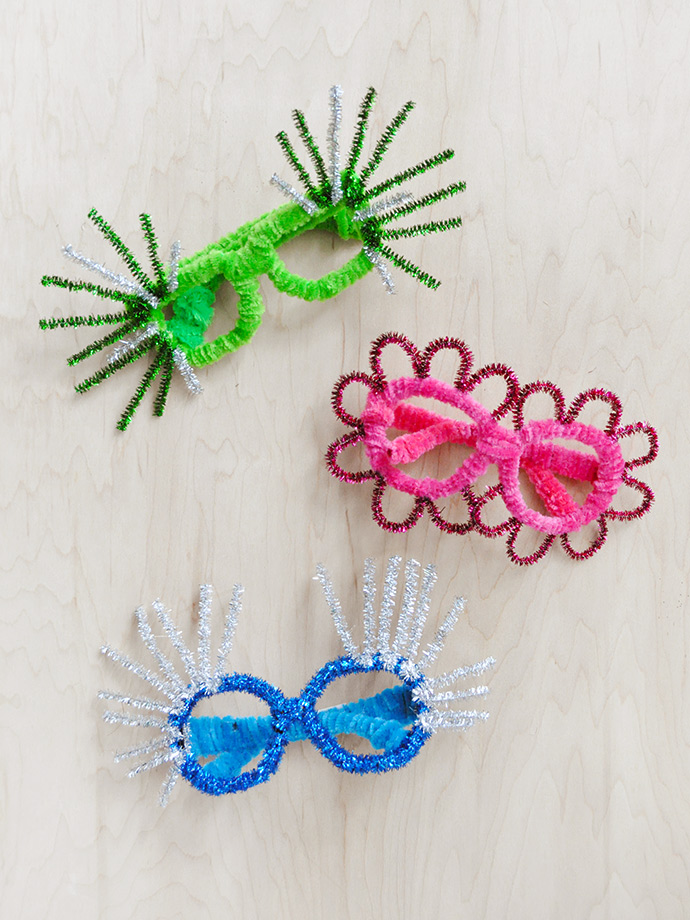 DIY New Year's Eve Glasses
And finally, what would New Year's Eve be without some fun and silly glasses? Make them yourself with pipe cleaners and old glasses frames.