Christmas is right around the corner and life is sure to be a bit busier than usual. If crafting or decorating for the holidays seems a bit daunting, don't fret: these festive printables are here to make things nice and simple! Keep reading for all our favorite printables from the blog archives over the years. Happy holiday crafting!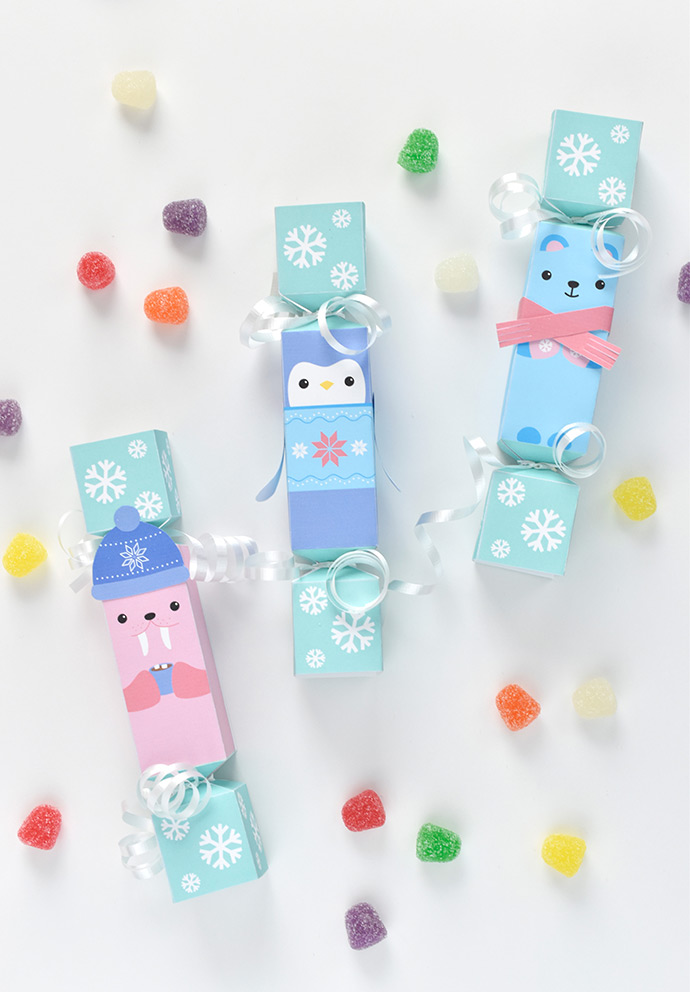 Printable Arctic Animal Party Crackers
Christmas or party crackers are a fun and surprise-filled treat. And you can make your own with this free printable featuring arctic animals enjoying the winter holidays. While this DIY version of a Christmas cracker or popper doesn't make a loud pop when you pull the ends, it does still split apart to reveal the candies and other goodies inside.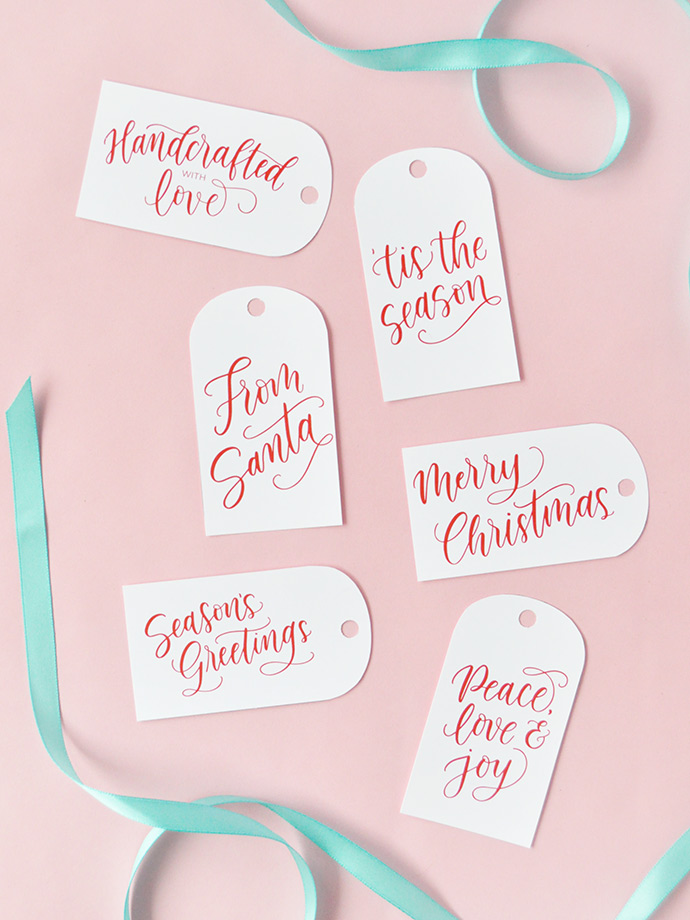 Holiday Gift Tags
We love these festive tags from our friend Grace Song, calligrapher and author of Brush Pen Lettering.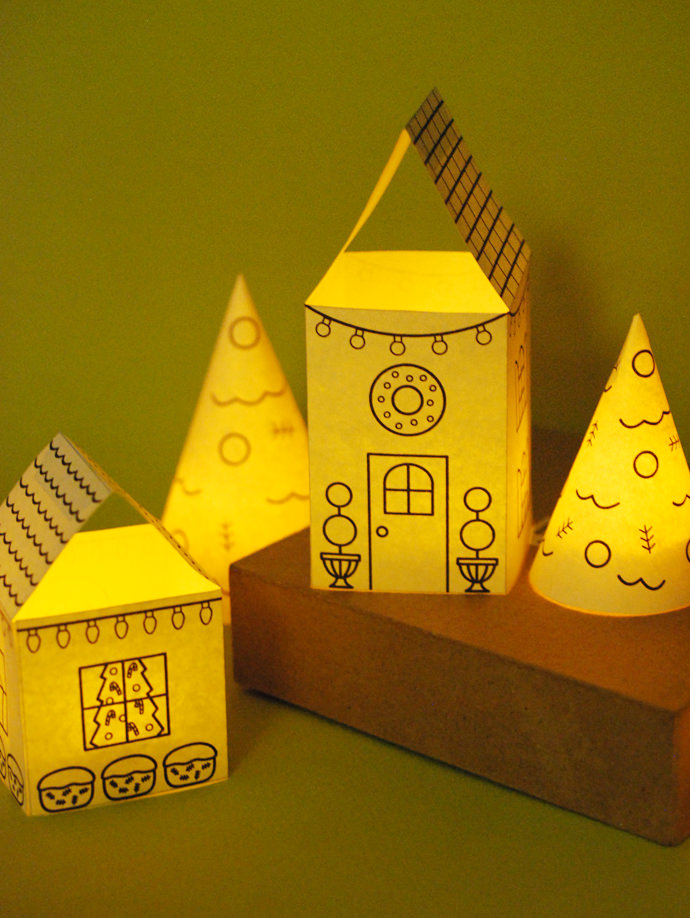 Create Christmas Memories with a Printable Village
Have you ever seen those little villages of vintage-style ceramic houses? Help your child create a Christmas village they can play with or have on display in their room. They'll love having decorations that are all for them, holding onto the memory of making it with you!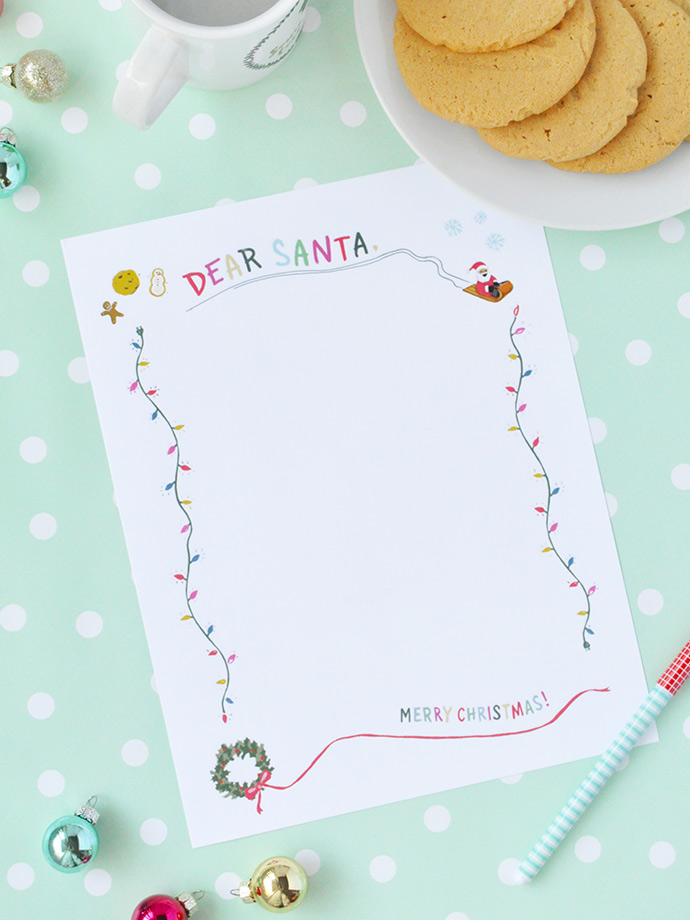 Printable Dear Santa Letter
Little ones will love writing a letter to Santa on this extra special stationery!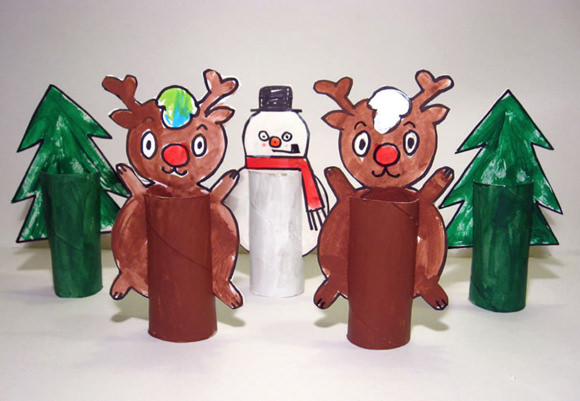 DIY Christmas Bowling Game
Here's a simple holiday activity for kids that's as fun to make as it is to play! Avalanche is a Christmas-themed DIY bowling game that puts your child's snowball throwing skills to the test as they head off against Santa and his trusty reindeer. All you need for this recycled craft are paper rolls, a cereal box, a sock, and a few basic art supplies.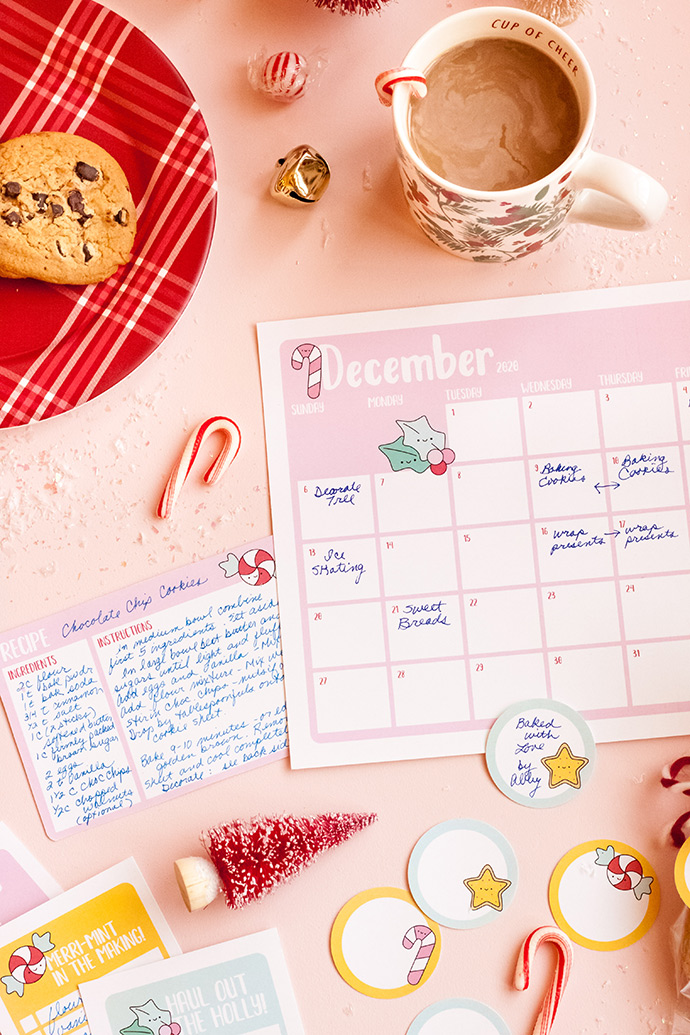 Christmas Baking Printables
Get these festive lists, calendars, recipe cards, and tags to help organize all your Christmas baking. The tags can also be used as gift toppers even if you aren't giving homemade cookies!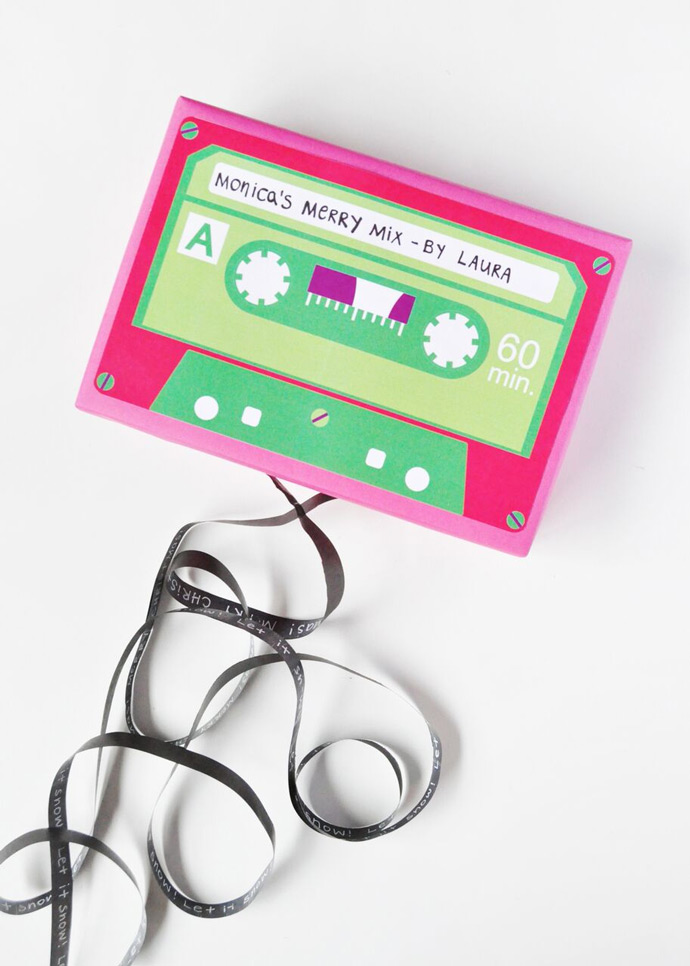 Printable Cassette Gift Wrap
Did you make custom mix tapes for friends and family when you were growing up? We sure did! That's what inspired this playful gift wrap that has a secret message hidden inside.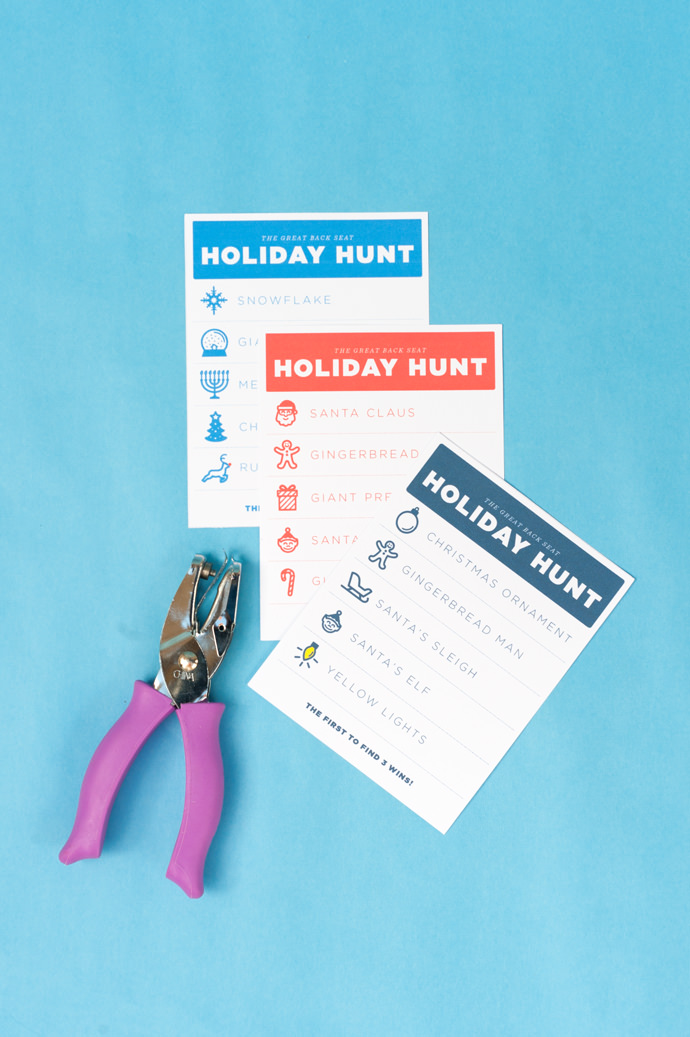 The Great Backseat Holiday Hunt
Cruise around your neighborhood and keep your eyes peeled for the holiday items on the list! We love this fun take on bingo that gets you our exploring your city while keeping warm inside the car.
Printable Tabletop Holiday Village
Save up a few jars and give them a new life as a part of this fun printable village!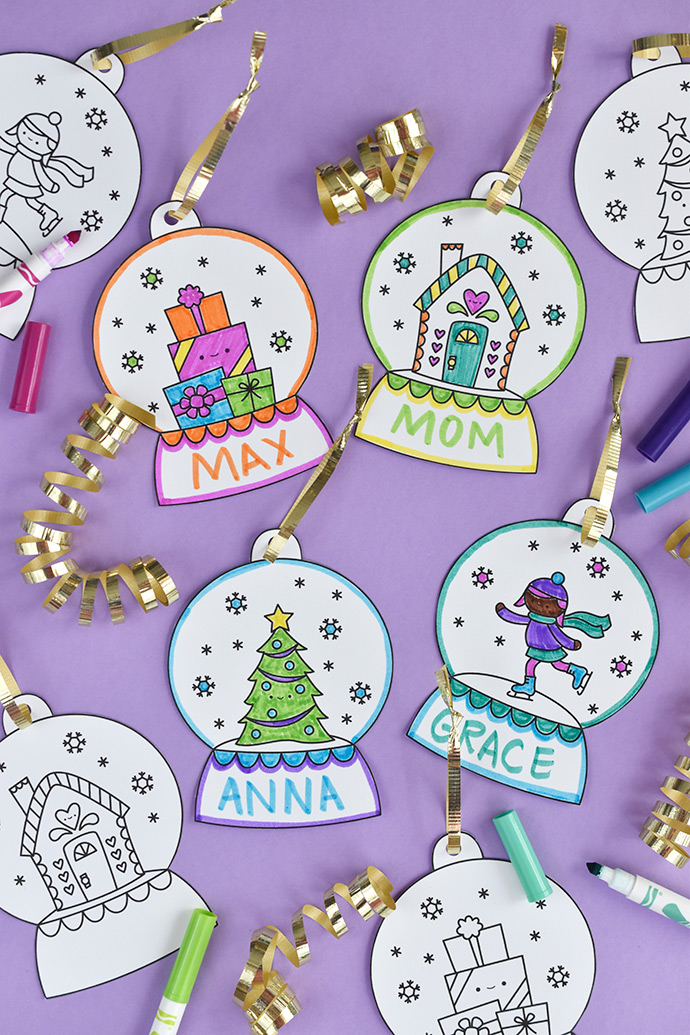 Printable Snow Globe Gift Tags
Wrap and tag your gifts this year with printable tags and paper you can color yourself! These super cute snow globe tags are a fun way for kids to create part of the wrapping, but they'll also love seeing them on their presents too. Plus, the snow globes double as printable ornaments!