Goooooo team! Are there big sports fans in your family? Make big games, sports meets or practices extra special with the crafts, recipes, and activities below.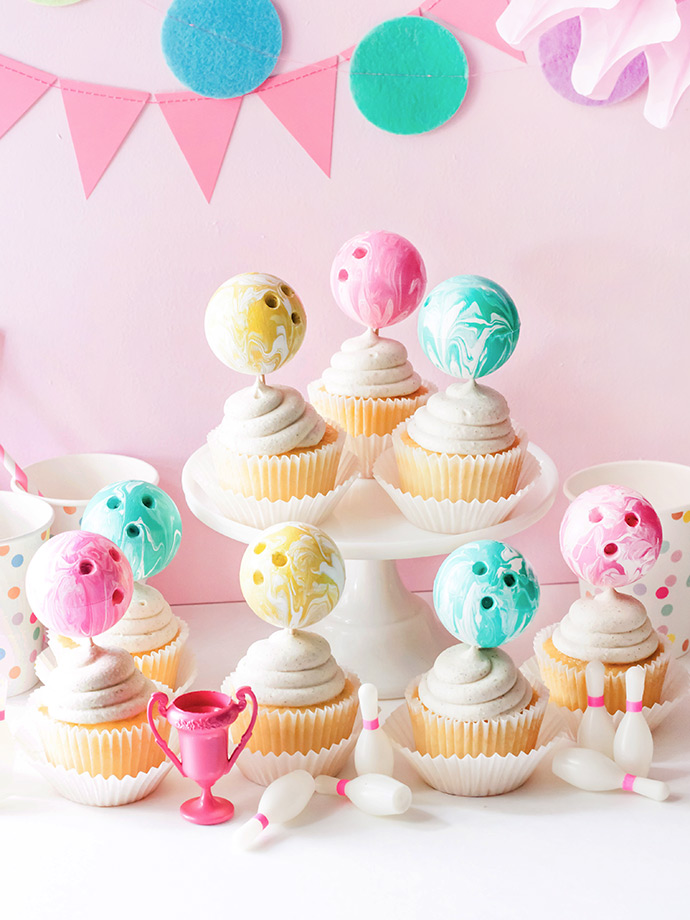 Bowling Ball Cupcake Toppers
Bowling is such a great way to bring family and friends together for some good old-fashioned fun! Get into a little friendly competition but don't forget to snack on bowling alley food while you're at it!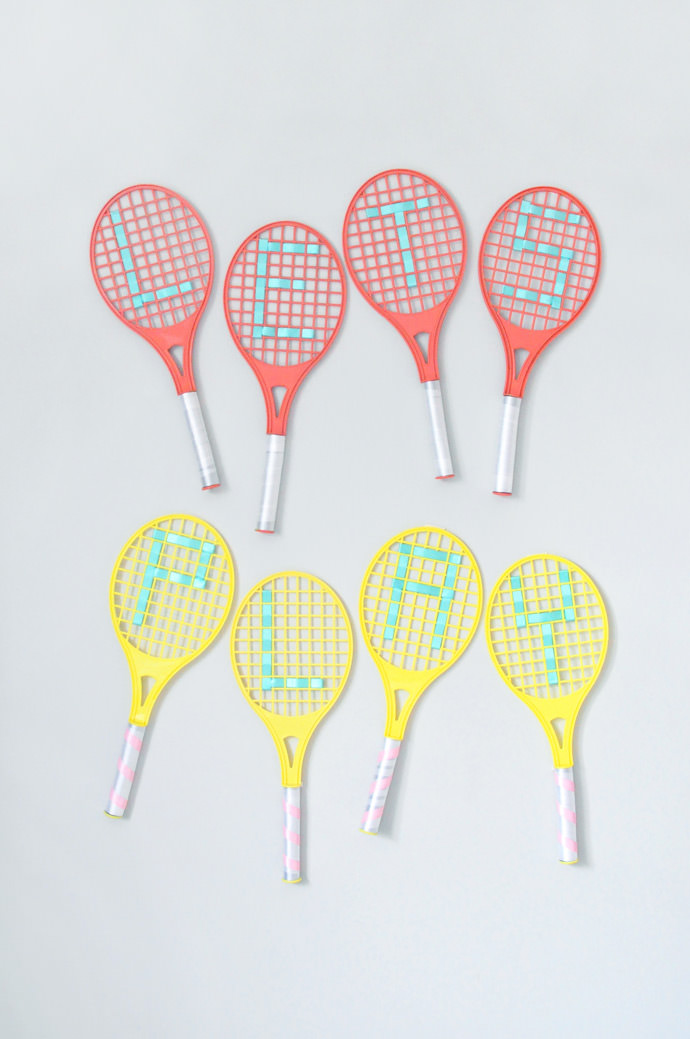 DIY Tennis Racquet Decor
The summer toy aisle can be an inspiring place – there are so many bright colors and fun shapes! These woven plastic tennis racquets are perfect for spelling out fun messages. And the great part is, you can still use these racquets after you've decorated them!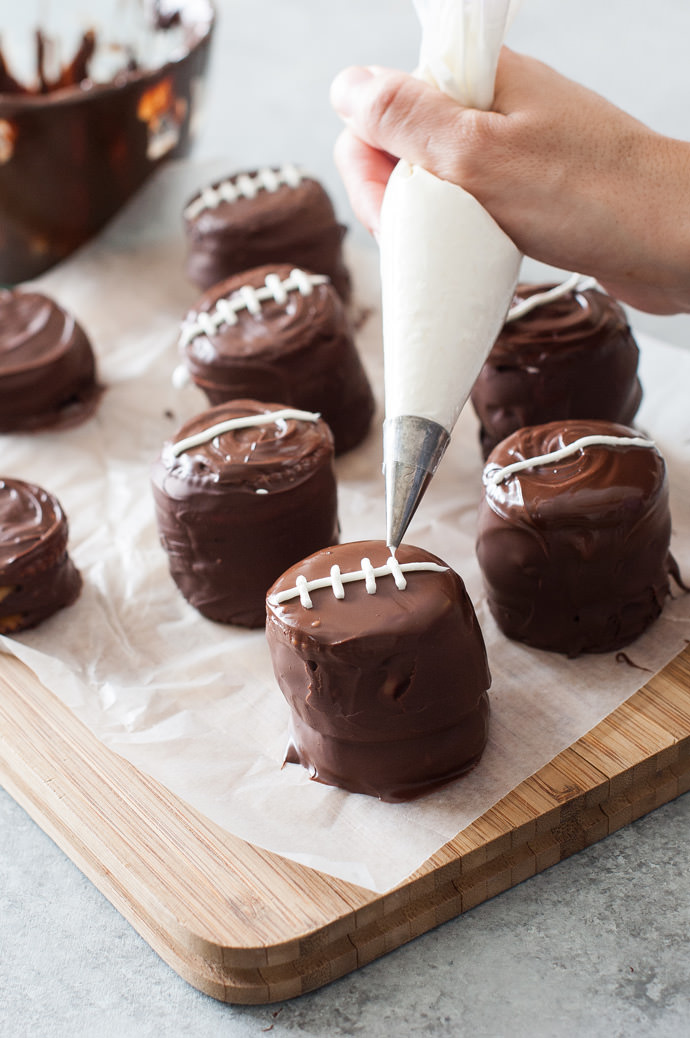 Double Fluff Chocolate-Coated Crunchers
Top crackers with big dollops of peanut butter, marshmallow fluff, and chocolate spread. Then, we coated them with a layer of melted chocolate and piped a football lacing design on top. They make a super decadent, sweet, and salty treat!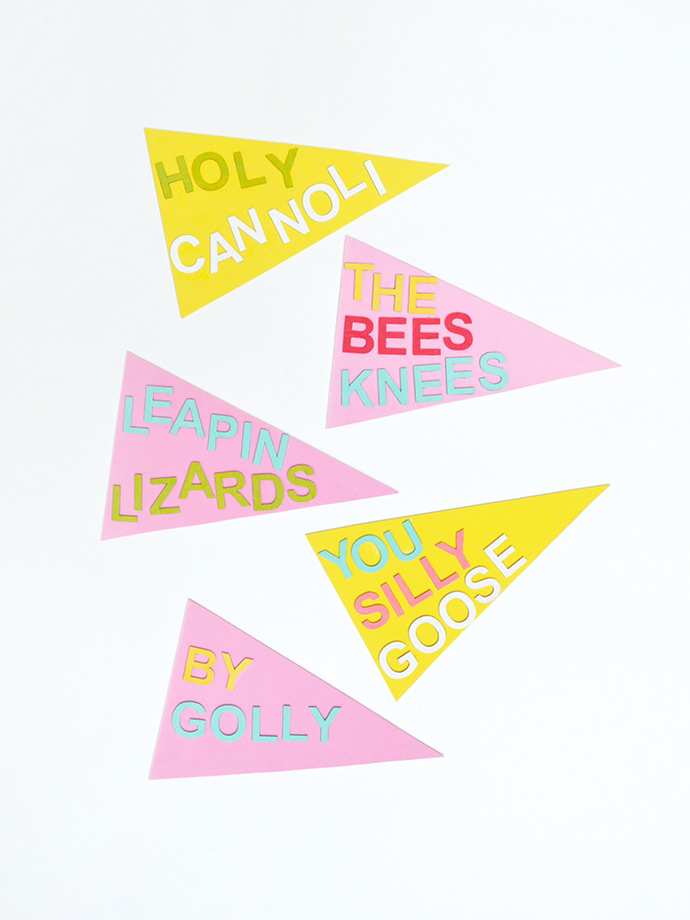 DIY Painted Pennants
These DIY painted pennants are super simple to make and can be customized however you like! We used silly phrases, expressions, and sayings on these ones, but yoy could instead feature your favorite team's name or even players too!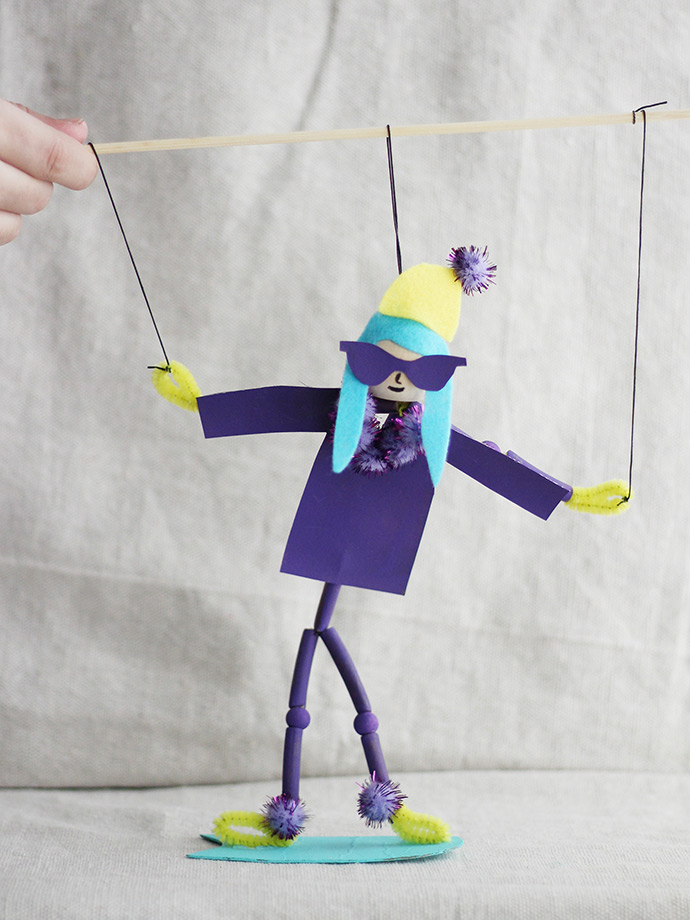 DIY Snowboarder Puppet
Get ready to snowboard all around the house, do flips, twists, and tricks with this DIY puppet. Or switch it up and make a surfing puppet instead!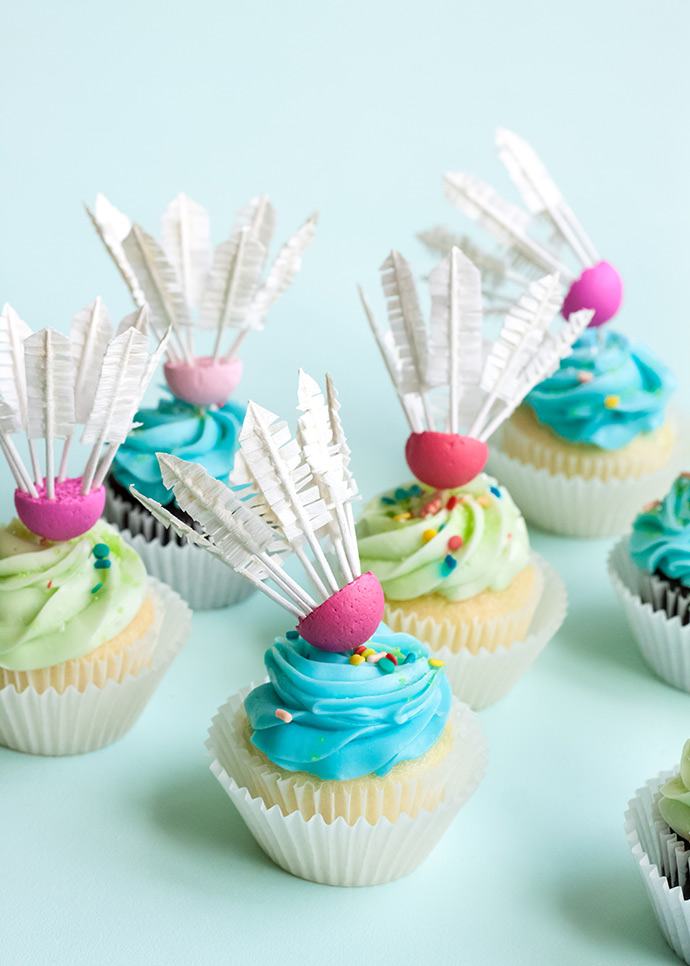 DIY Badminton Birdie Cupcake Toppers
This summer, have friends and neighbors over for a backyard cookout and badminton tournament featuring these cute cupcakes! Or if your kids' schools have badminton as a team sport, make these toppers with your favorite players!
Pool Party Eggs
Make your next pool party synchronized swimming themed! Plus, swimming takes a lot of energy, and eggs are a great source of protein, so why not serve some swim-capped eggs before your next pool party or swim meet?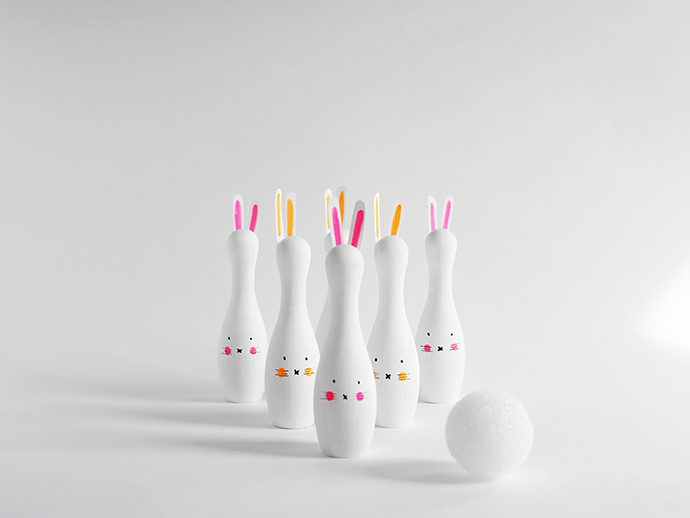 DIY Bunny Bowling Set
Give plain wooden bowling pins a makeover and then play a fun game of Bunny Bowl with family and friends on the front lawn.
DIY Varsity Letter Party Invites
Show your team spirit and cheer on your favorite soccer or football players with these varsity letters! You could even write a sweet note on the back, and stick it in their locker or lunch.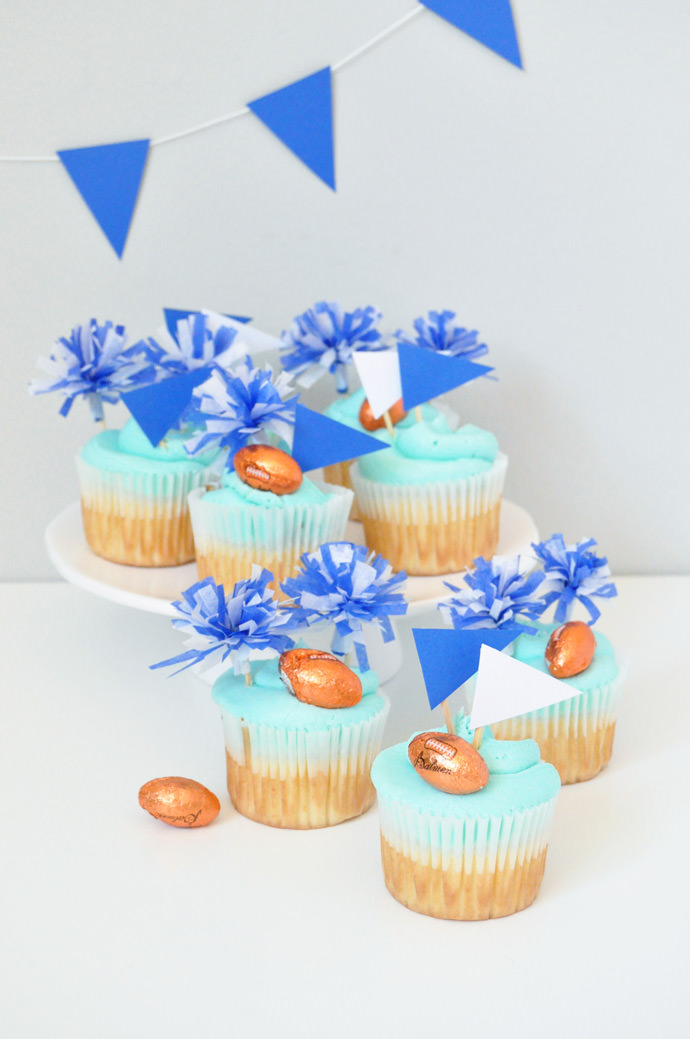 Go Team! DIY Pom Pom Cupcake Toppers
Decorate storebought cupcakes with these DIY miniature pom poms! You really only need tissue paper in your favorite team's colors, toothpicks, and tape to make these simple yet cheerful toppers.