February 14th is almost here and we couldn't be more excited! We love a good pun and Valentine's Day is the perfect excuse to go all out. Kids will love crafting these DIY valentines and they're sure to get a little chuckle out of anyone who receives them!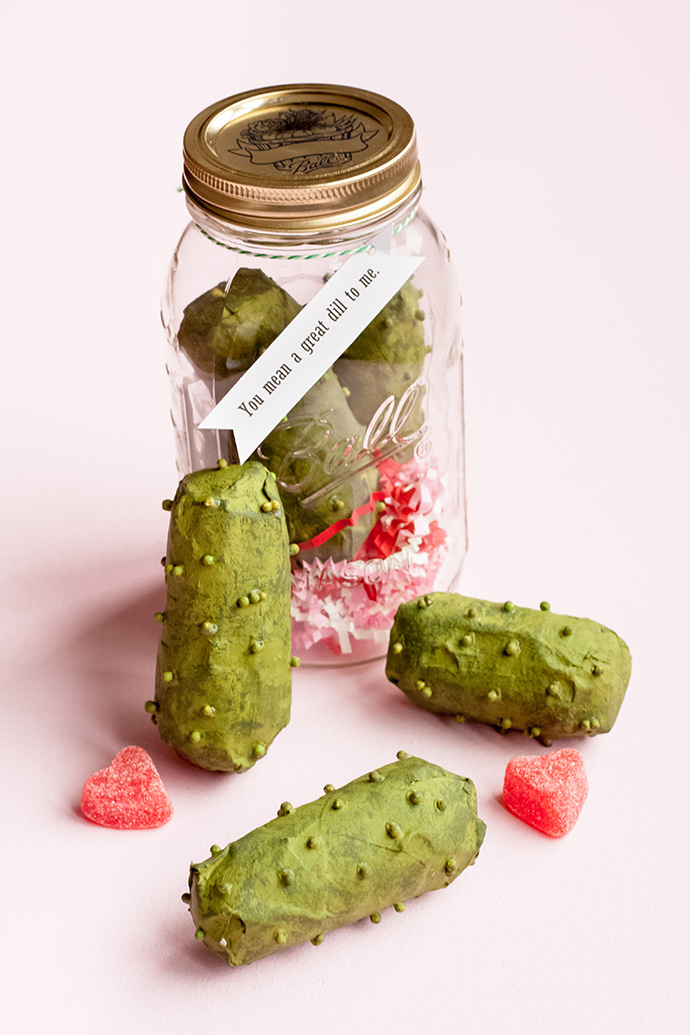 Pickle Pinata Valentines
Quite possibly our favorite DIY valentines of all time, these pickle pinatas are so stinking adorable! We couldn't possibly bear to rip them open to get the treats inside, they're too cute!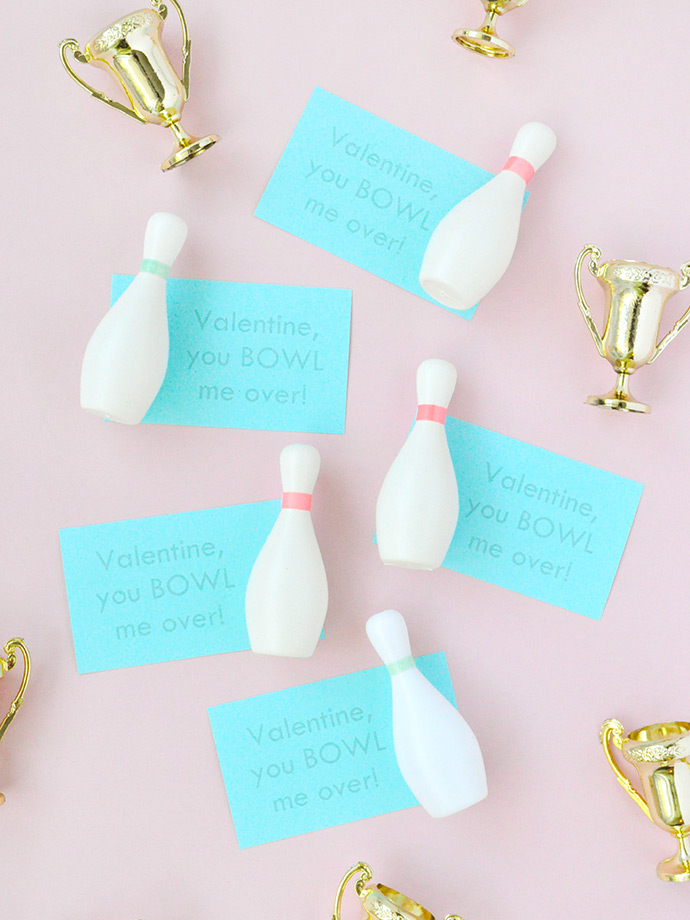 Bowling Valentines
It's been a little while since we've been bowling, but these valentines have got us in the mood to head to a bowling alley soon!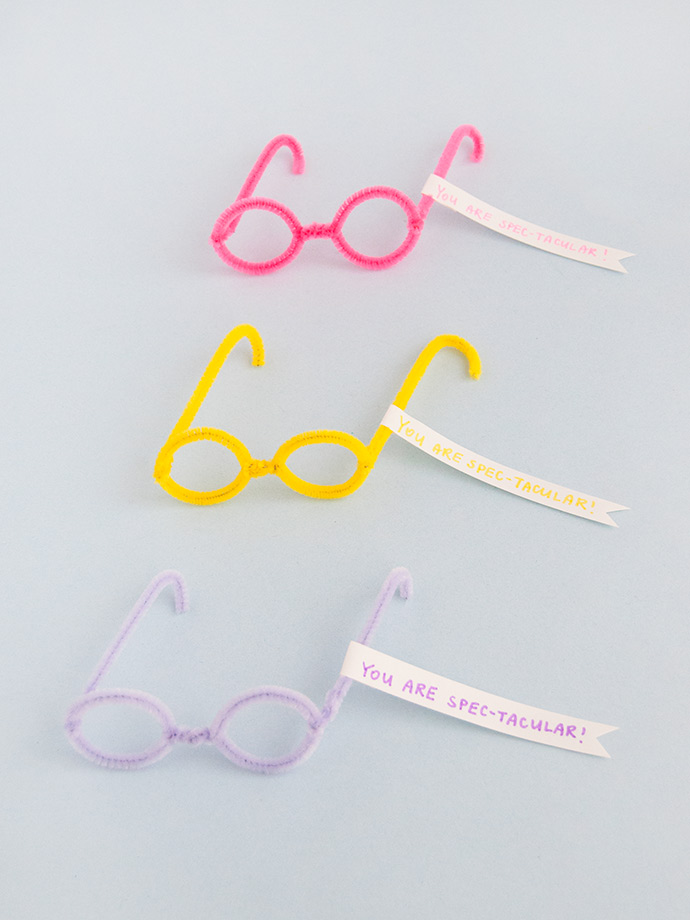 Pipe Cleaner Glasses Valentines
Tell your valentine how SPEC-tacular they are with these quick pipe cleaner glasses! We stuck with round frames, but you can definitely craft a whole bunch of shapes for all your friends.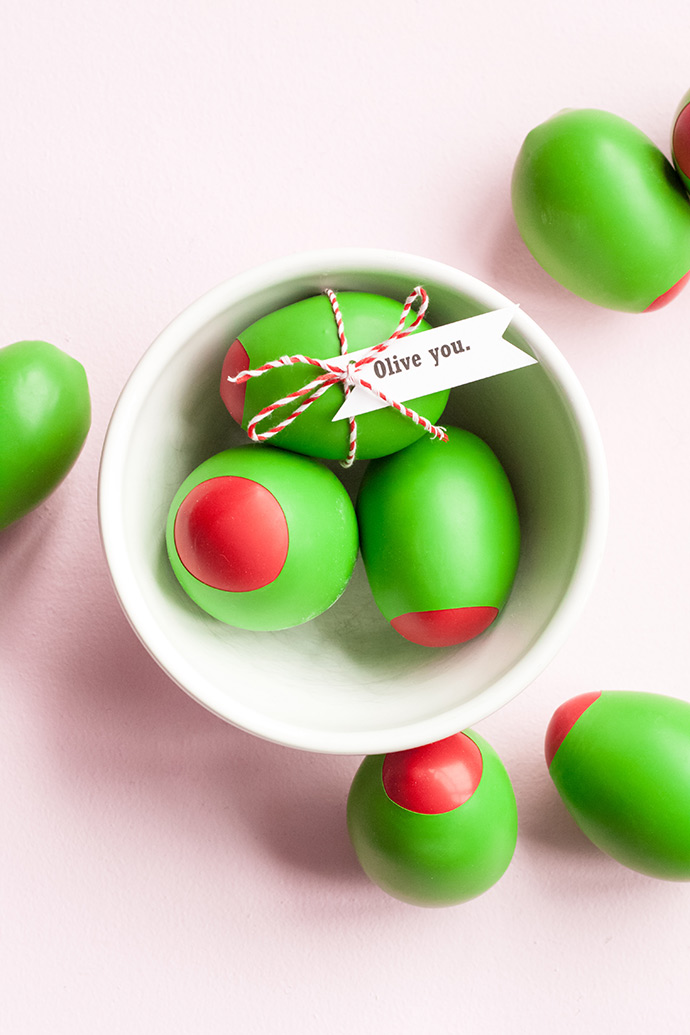 Olive Stress Ball Valentines
Have you ever seen such cute olives? We think not! Balloons and rice are combined to make these DIY stress balls that make the perfect Valentines.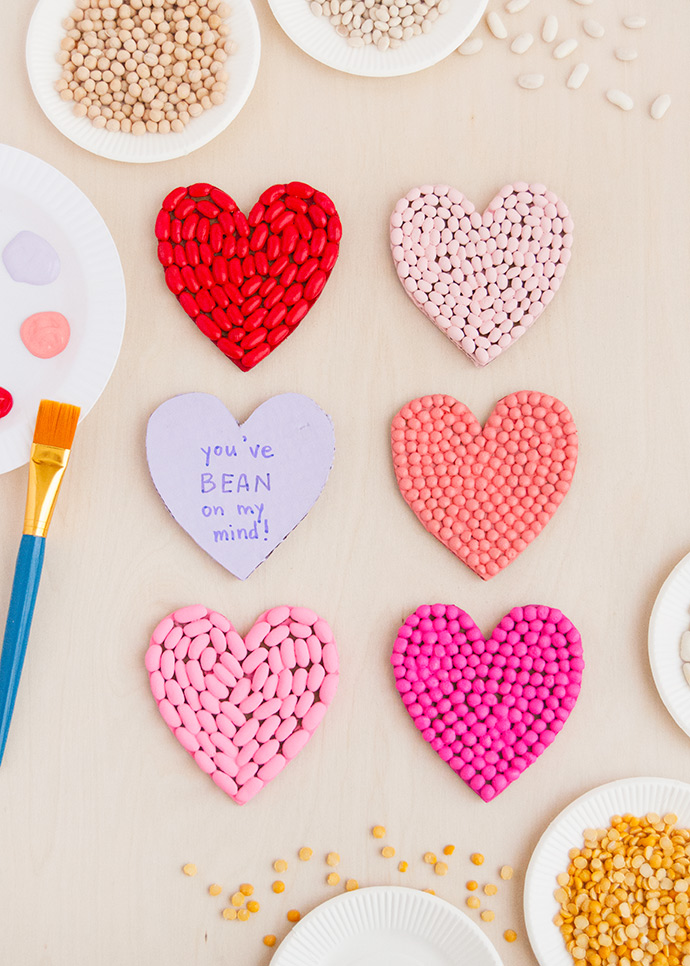 Bean Mosaic Valentines
Bean art is one of our favorite things these days, so we're head over heels for these heart-shaped valentines. Use all shapes and sizes of beans on the cardboard and then give them a coat of paint for a fun and modern look!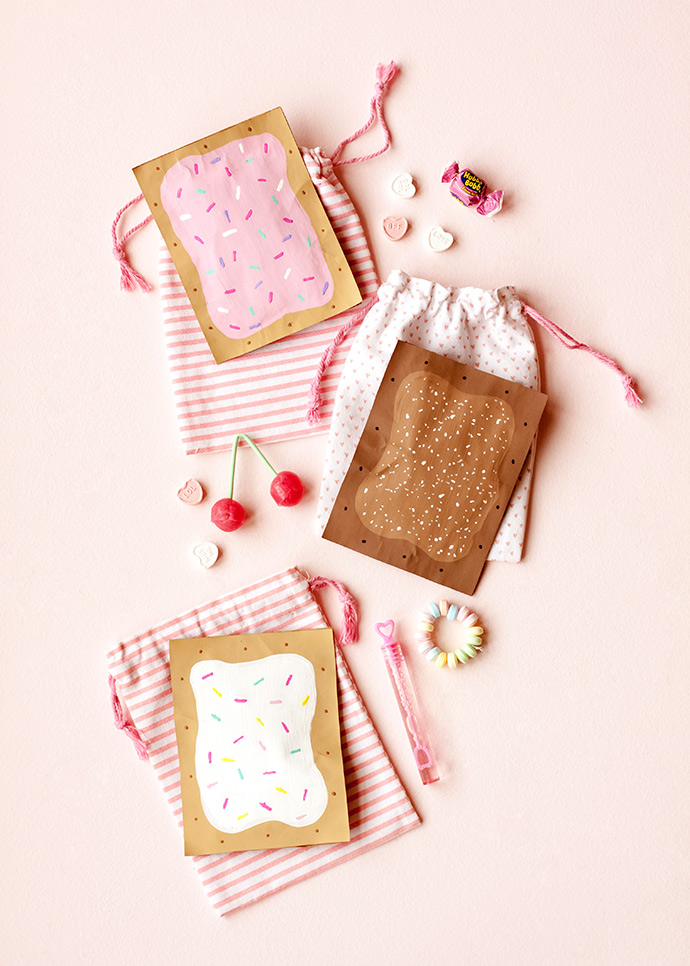 Valentine Pop Tart Pouches
Tell your Valentine "I love you with all of my TART" with these painted paper pop tart cards. Turn your favorite flavor into an adorably punny valentine that your sweet-toothed friends are sure to love.
Backgammon Valentines
Boardgame junkies will be all over these mini backgammon valentine treats! Cookies, icing, and candy? Yes, please!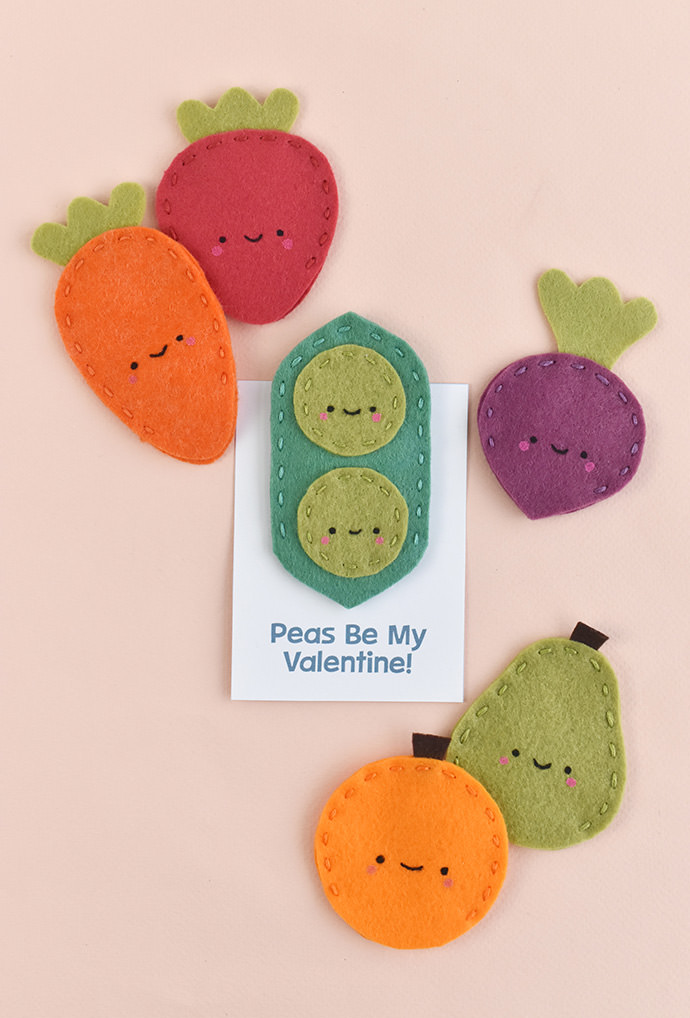 Fruit and Veggie Finger Puppet Valentines
These kawaii felt finger puppets are not only perfect valentines, but they make awesome toys for the whole year!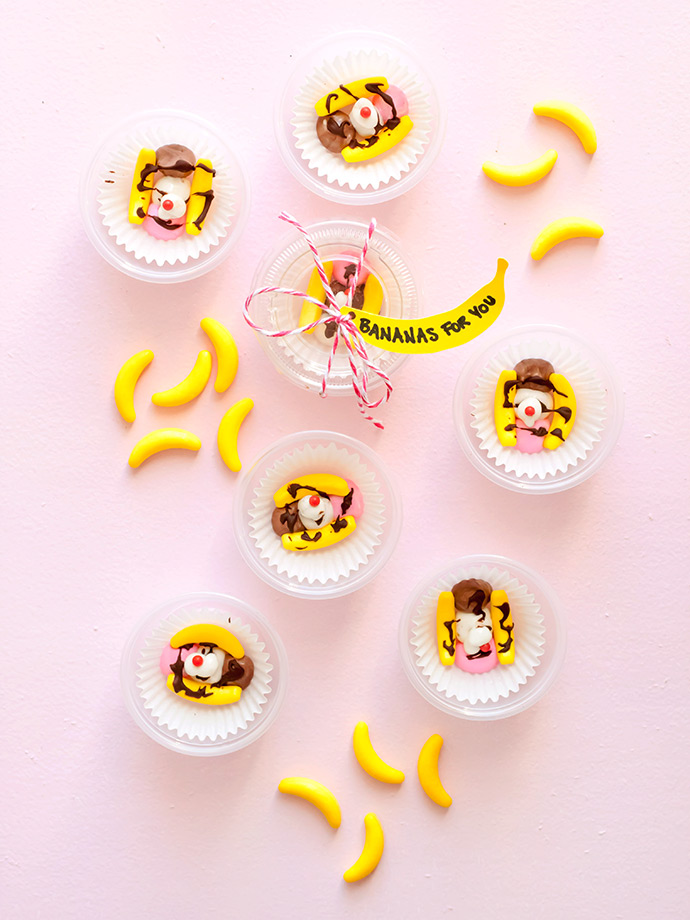 Banana Split Valentines
Valentine, let's never split! …but that doesn't mean we can't eat some tasty banana splits, especially the mini candy versions we've made here!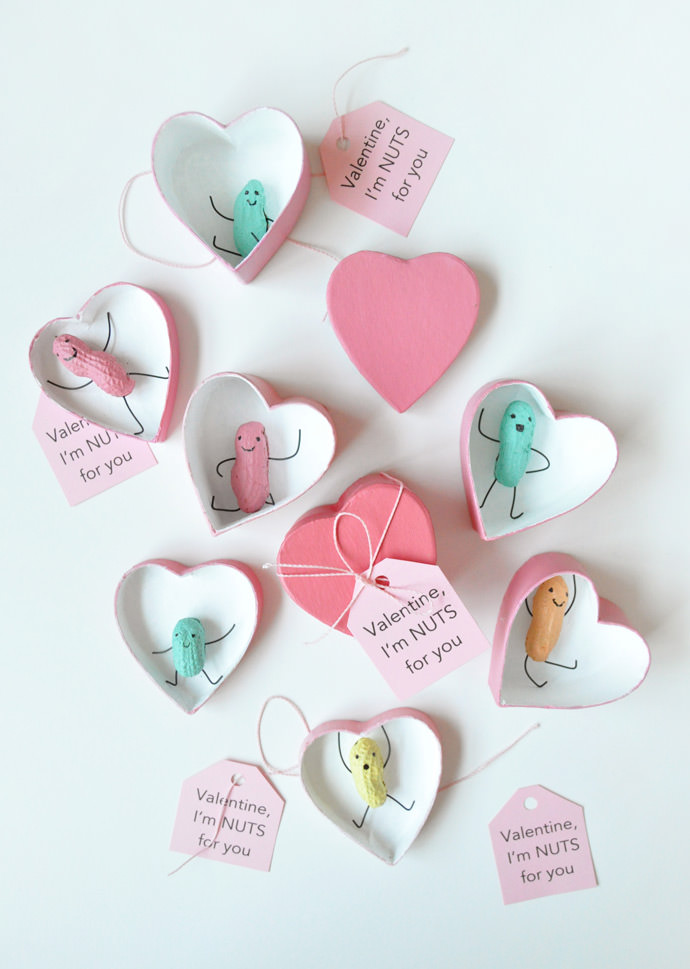 Peanut Valentines
Tell your Valentine that you're NUTS about them with these DIY painted peanut valentines! This is a great Valentine to give to friends and family members that you know don't have any allergies to nuts.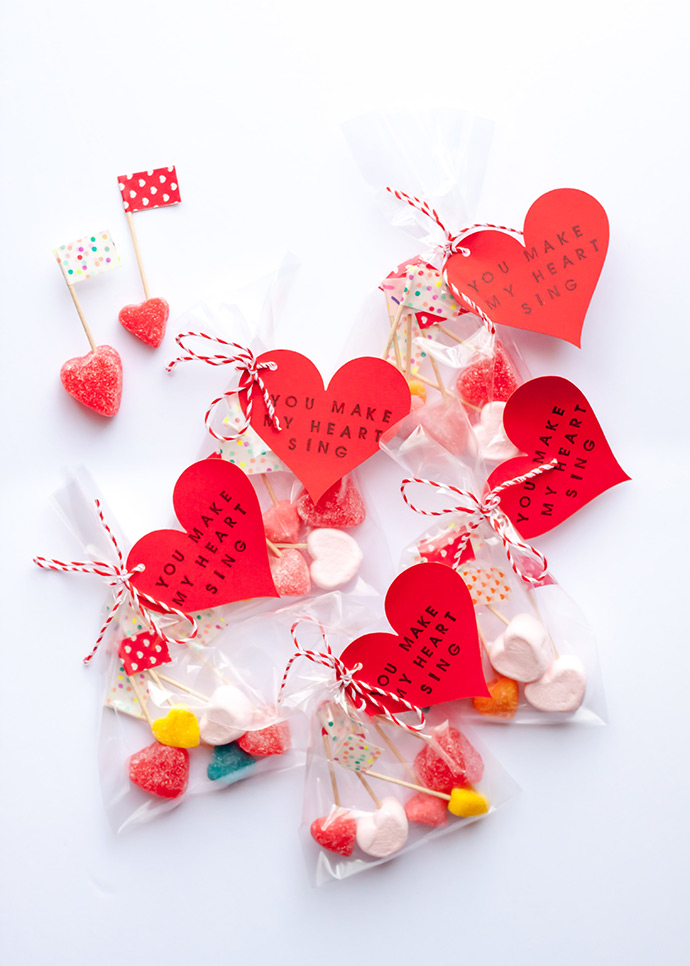 "You Make My Heart Sing" Valentines
Music lovers are sure to appreciate these sweet candy Valentines!