Celebrating birthdays these days looks different than it used to, but that doesn't mean you can't have a good time! We've rounded up a handful of our favorite birthday crafts and recipes that fit in perfectly for an at-home celebration.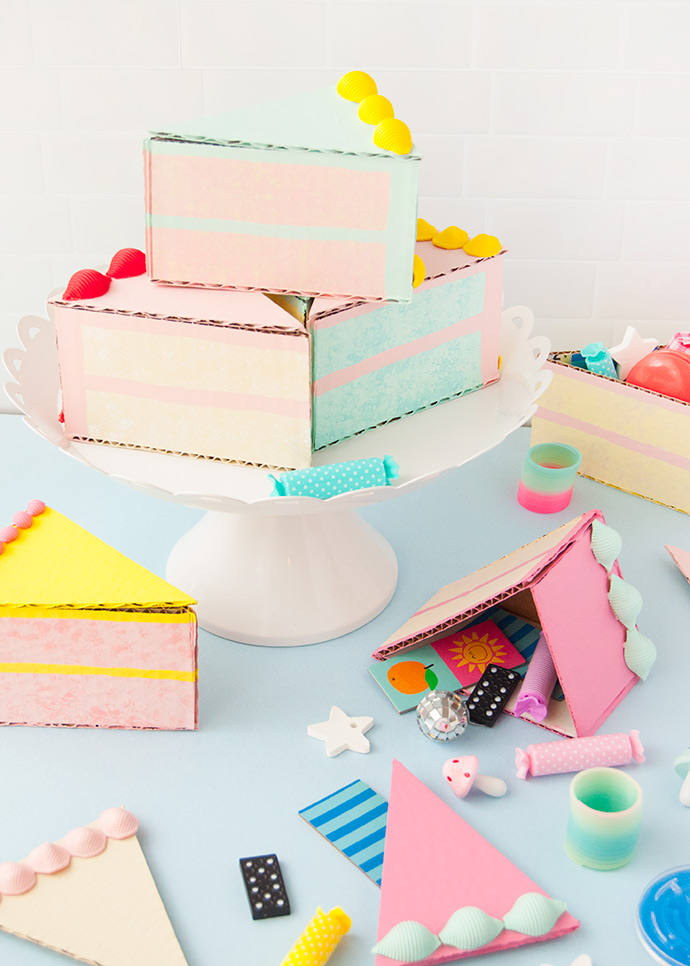 Cardboard Cake Slice Party Favors
Making your own party favors is a piece of cake! These sweet treats are crafted from a few of our go-to supplies: recycled cardboard and pasta noodles. We love how both the small and large pasta shells make the perfect lines piped frosting. Isn't it amazing what a coat of colorful paint can do?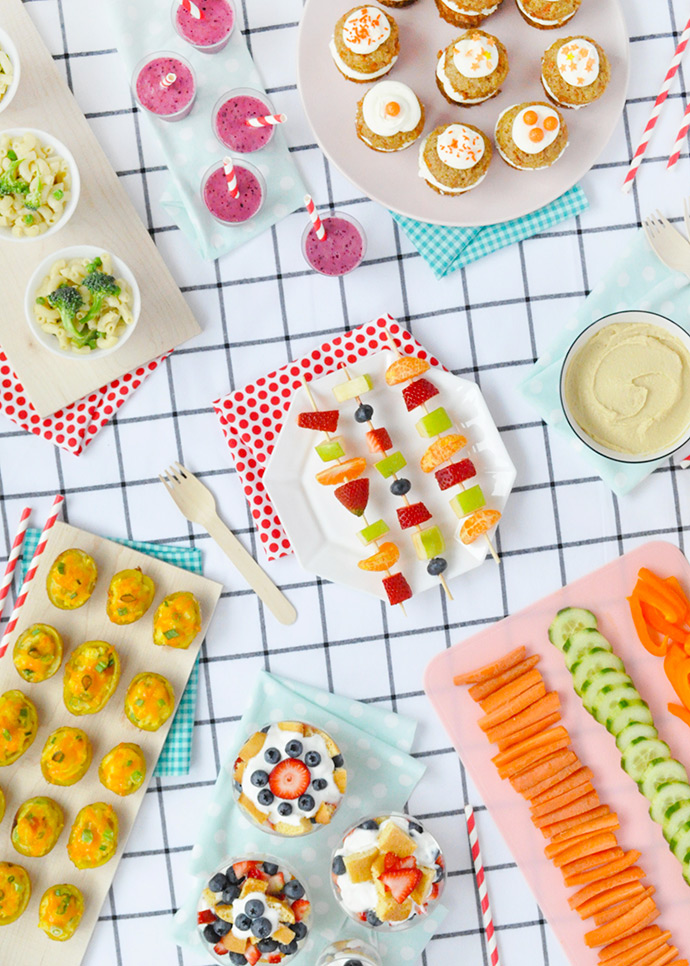 7 Healthy Recipes for a Picnic Party
Is there anything better than an indoor picnic on the living room floor on a Saturday afternoon? We think not!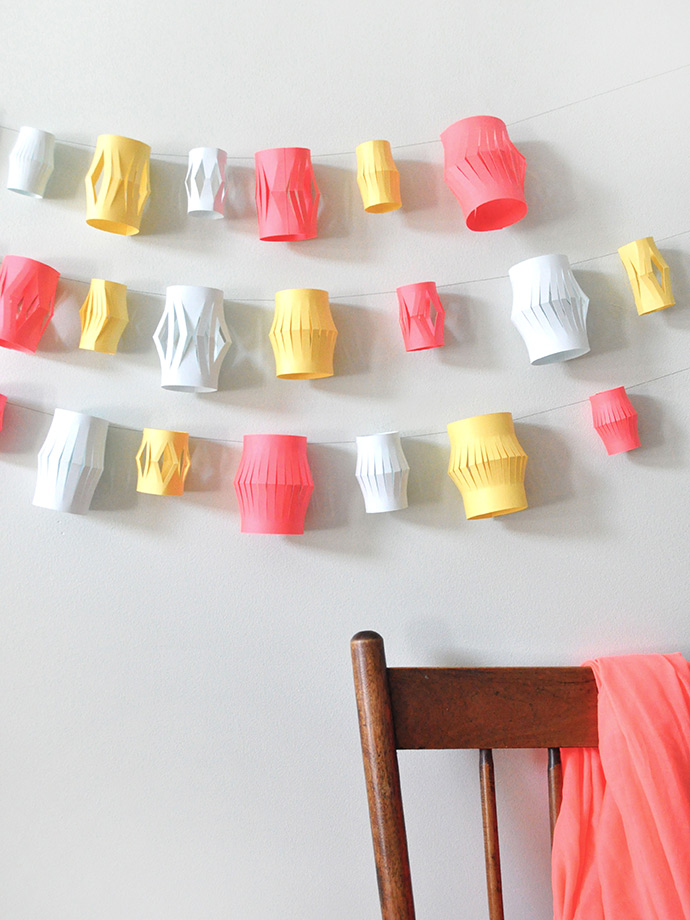 Paper Lantern Garland
Did you ever make paper lanterns as a kid? Use brighter colors and simple shapes to make a modern and playful garland for your next party! This is an amazing way to use up those paper scraps you've been holding onto.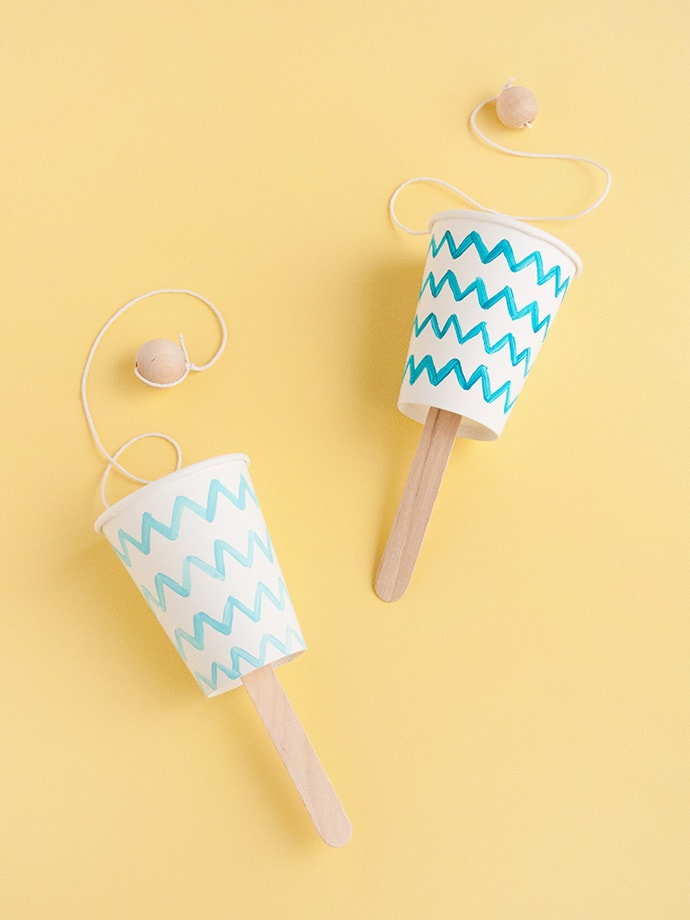 Painted Paper Cup Crafts: Three Ways
Plain paper cups are such a versatile crafting supply, and you probably already have some on hand! Sometimes the oldies really are the goodies, and this definitely applies to this simple cup and ball toss craft. It's such a simple concept, but you'll be surprised at how long you'll find yourself playing with this DIY toy. Have a contest and see who can get the most points in a minute!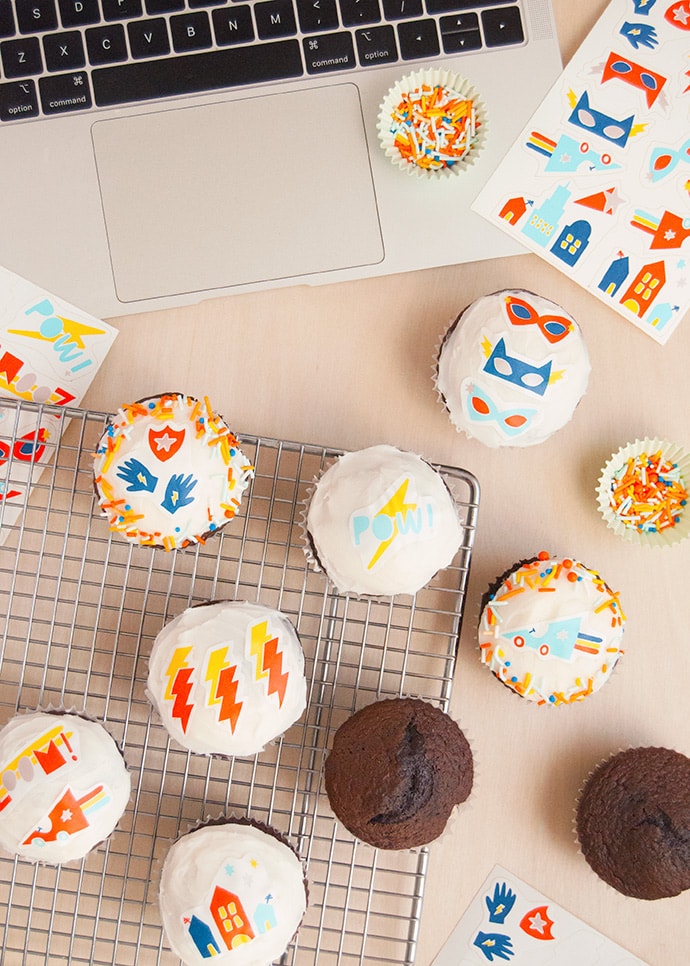 How to Host a Virtual Birthday Party
Every birthday deserves to be celebrated, no matter the circumstances! If someone in your family has a birthday coming up, try hosting a virtual birthday party to celebrate with friends and family near and far, complete with cupcake decorating on video chat.
DIY Skeeball
Carnival games are the best so why not make your own version to keep at home instead? We originally made this one for Valentine's Day, but you can use the same technique with circles and use whatever colors of paper you like.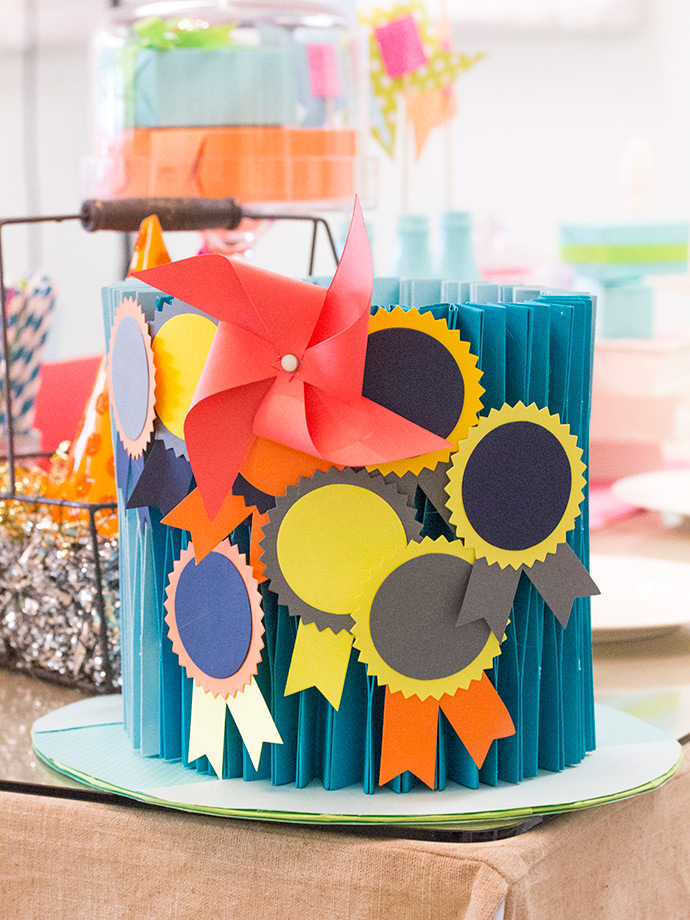 DIY Paper Party Top Hat
Every party is made better with awesome hats and we're seriously over the moon with this paper smocked top hat. Make one for the birthday boy or girl, or everyone in your family too!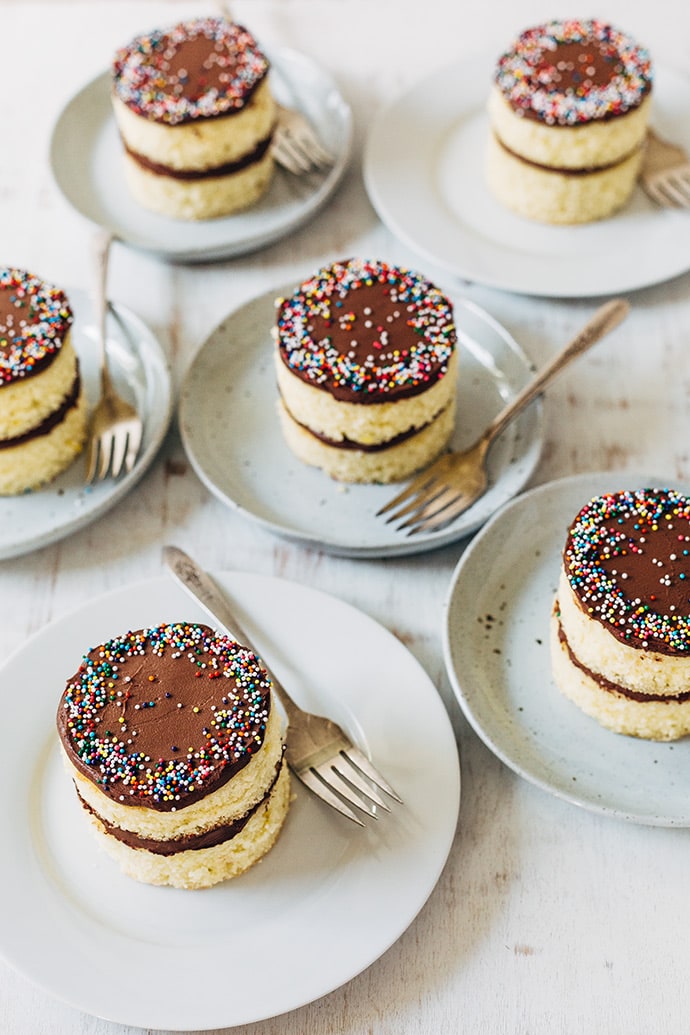 Mini Birthday Cakes with Chocolate Sour Cream Frosting
These miniaturized birthday cakes are a simple and cute take on traditional birthday fare. There isn't much that beats this yellow cake and tangy chocolate sour cream frosting!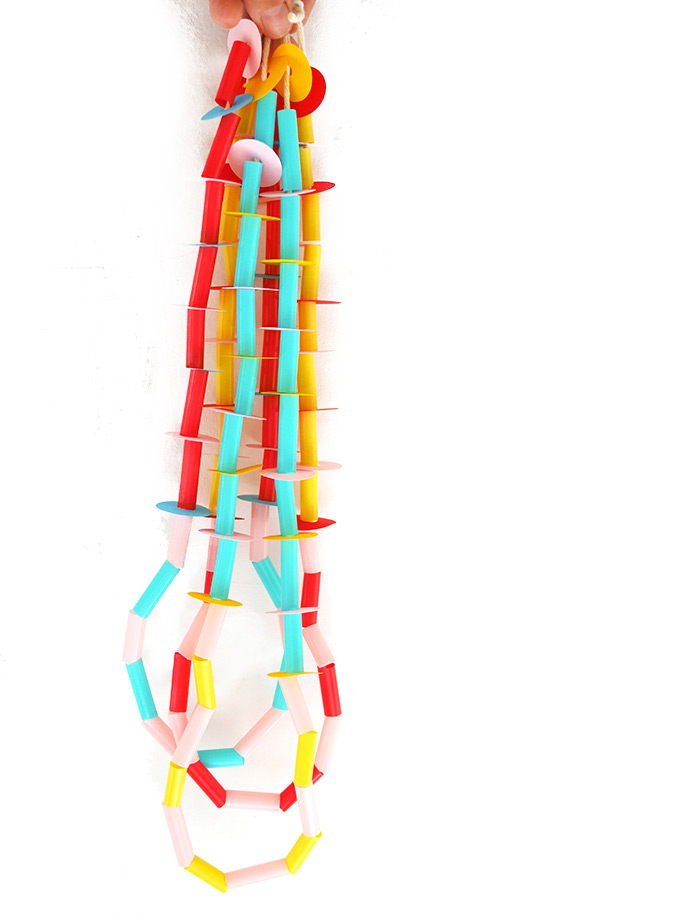 Paper and Straw Necklaces
If you have any paper straws or bits of colorful paper in your craft closet, this is the project for you! Even small children can get involved and practice stringing beads on these playful and celebratory accessories.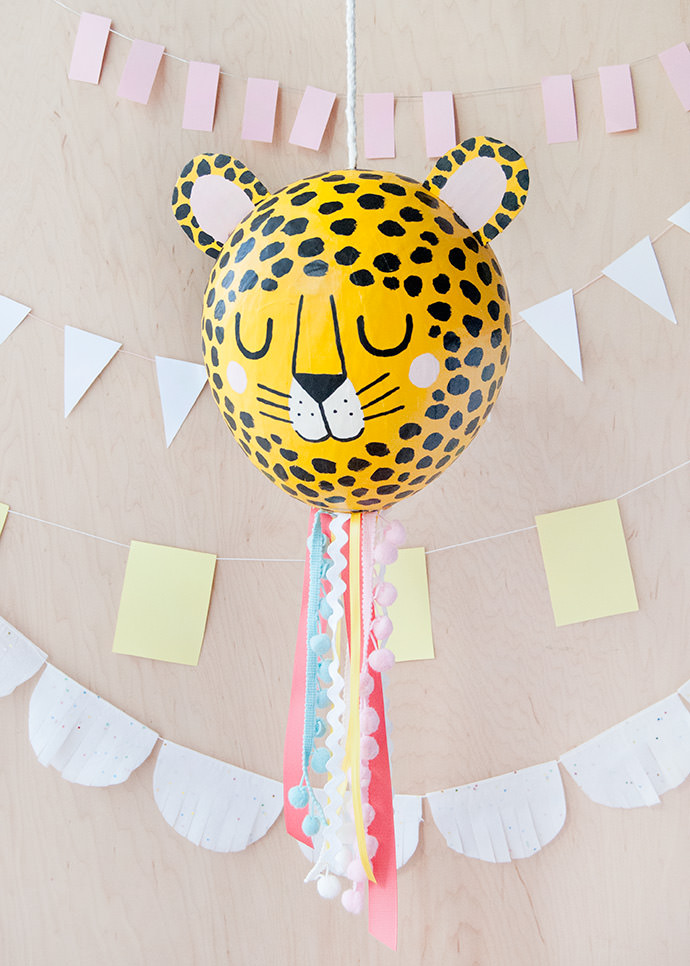 Paper Mache Cheetah Pinata
Is it even a real birthday party if there isn't a pinata? This adorable cheetah is a fun one to make using traditional paper mache!