Now that it's officially spring, we can't wait to start enjoying the warmer weather and spending as much time outdoors as possible! A backyard picnic is a perfect excuse and so easy to do on a whim. But, if you are planning ahead, take a look at these crafts, recipes, and activities to inspire your next picnic! Why not make it a weekly tradition and have lunch in your backyard every Saturday?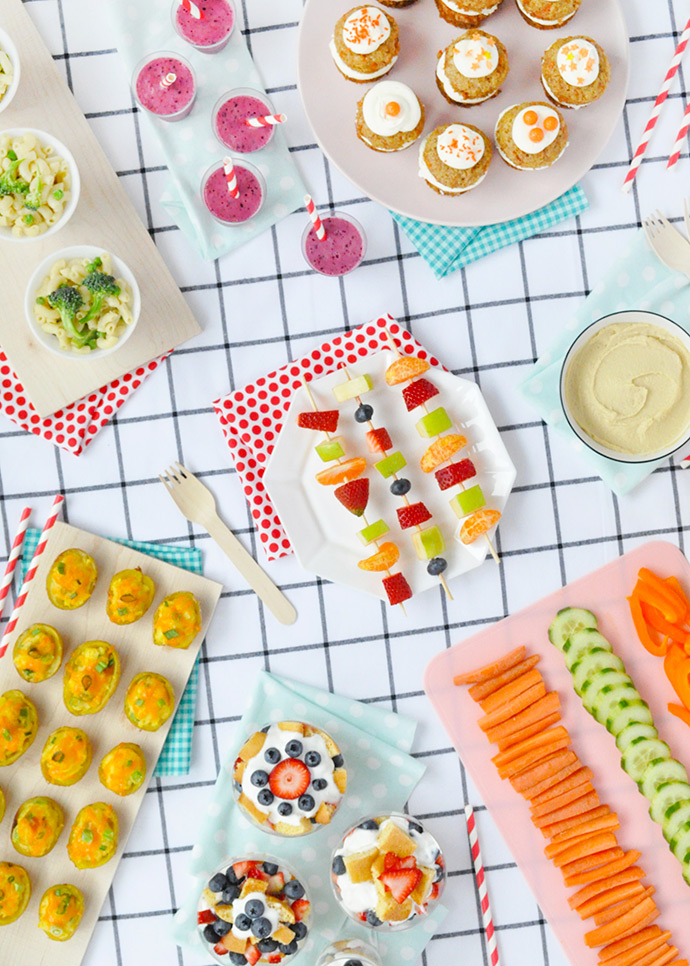 7 Healthy Recipes for a Picnic Party
Have some fun in the kitchen with your kids prepping these simple and healthy recipes to bring along on your backyard picnic!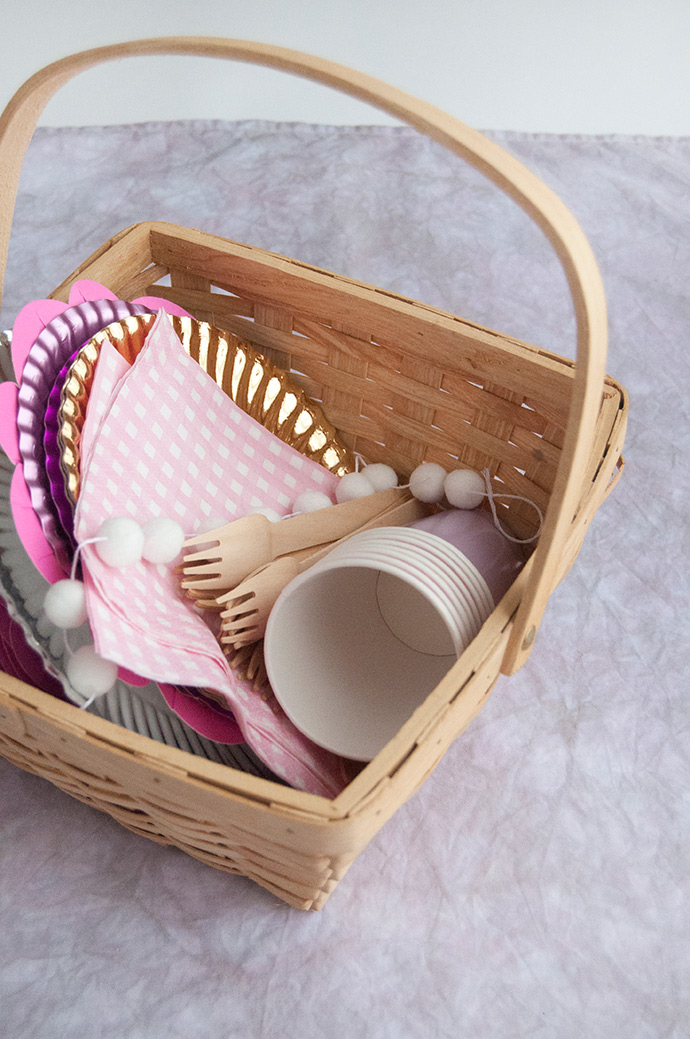 Tie Dye Picnic Blanket
When you hear the words "picnic blanket", you probably imagine a red and white gingham blanket. Instead of this traditional look, today we're sharing how you can tie-dye your own custom blanket in almost no time!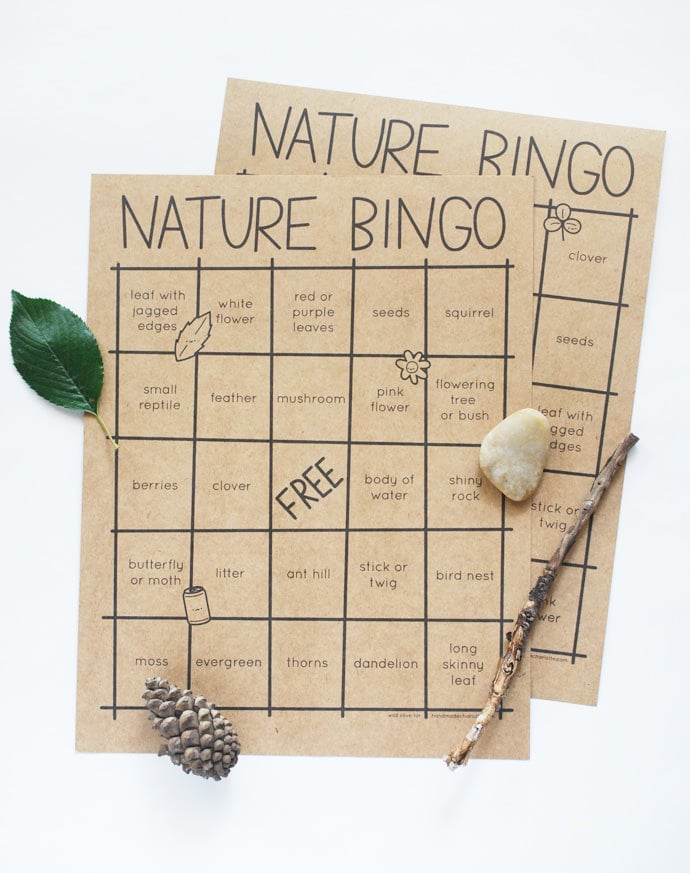 Printable Nature Bingo
These printable nature bingo cards will encourage kids to be on the lookout for the things around them while you munch on your lunch!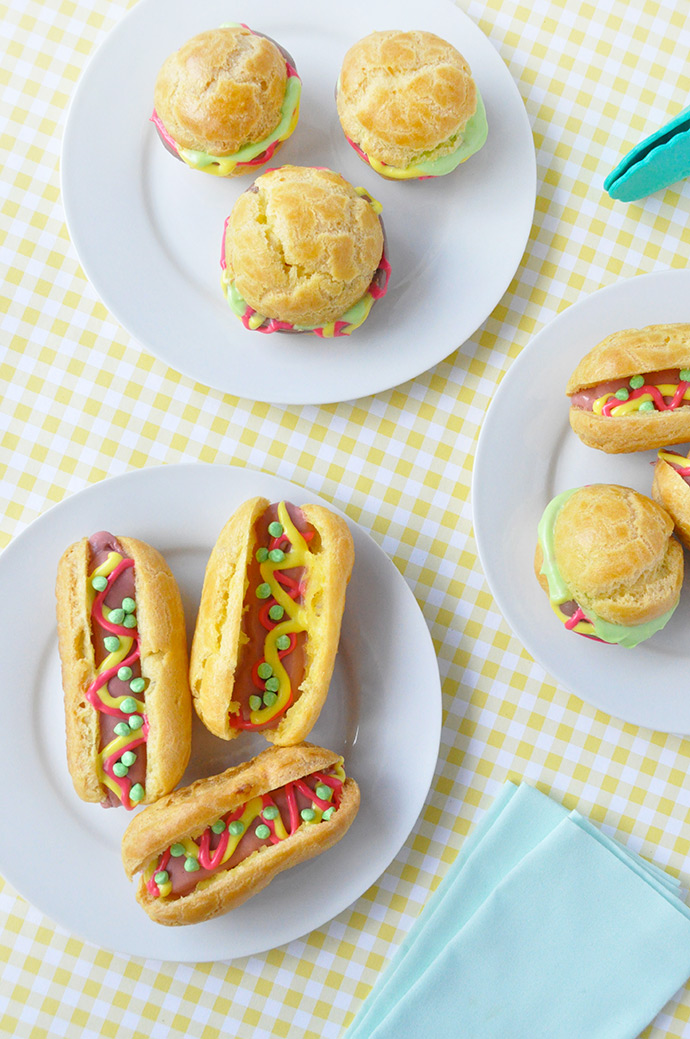 Hot Dog Eclairs and Hamburger Cream Puffs
Make a sweet version on classic picnic and cook-out food: hotdogs and hamburgers!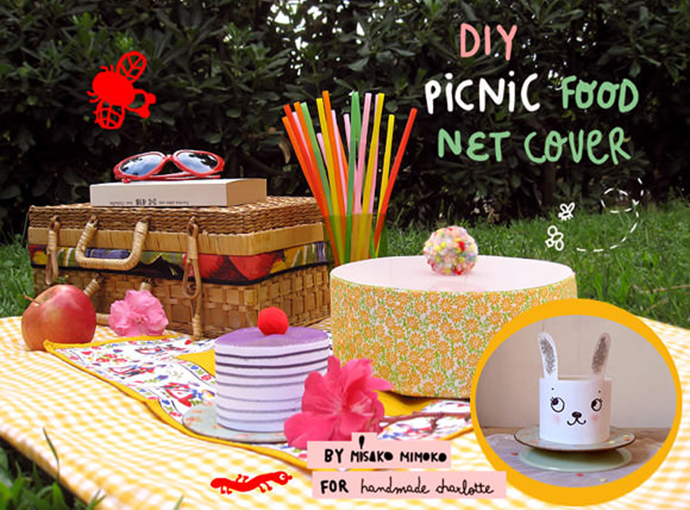 DIY Picnic Food Covers
Spend time out in nature without worrying about any little critters ending up in your food! These quick and easy food protectors are made of upcycled fruit bags and cereal boxes and will keep those pesky insects away.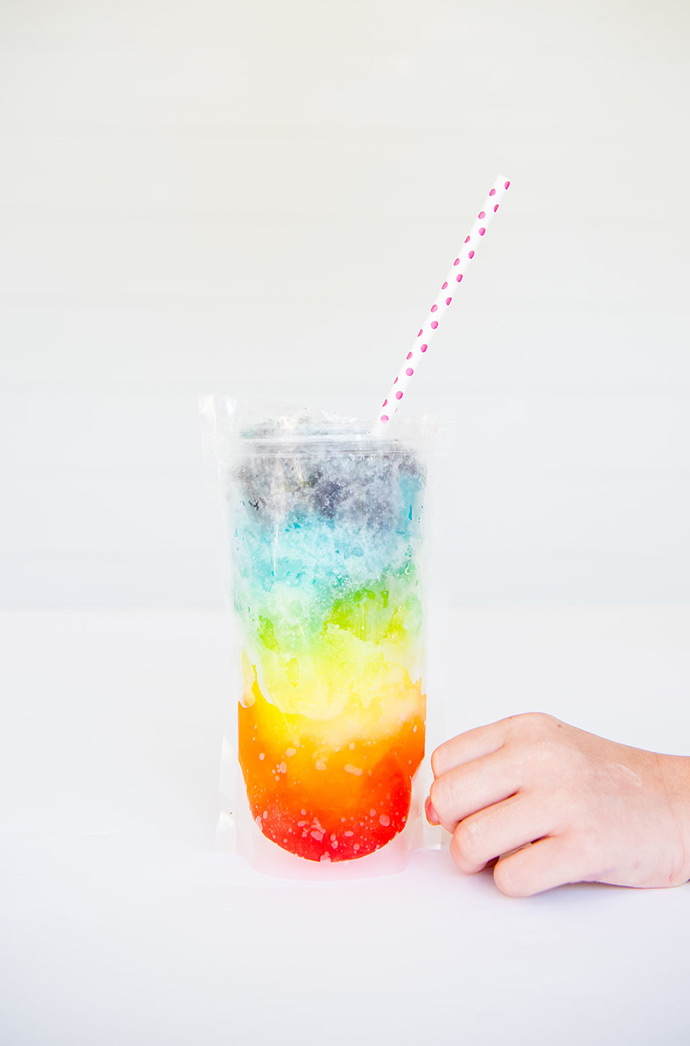 Rainbow Slushies
Don't rely on the ice cream truck driving by to get a slushie, make your own at home! We don't think it's possible to look at a rainbow and not be happy, so we used all the colors and flavors in this tasty DIY treat.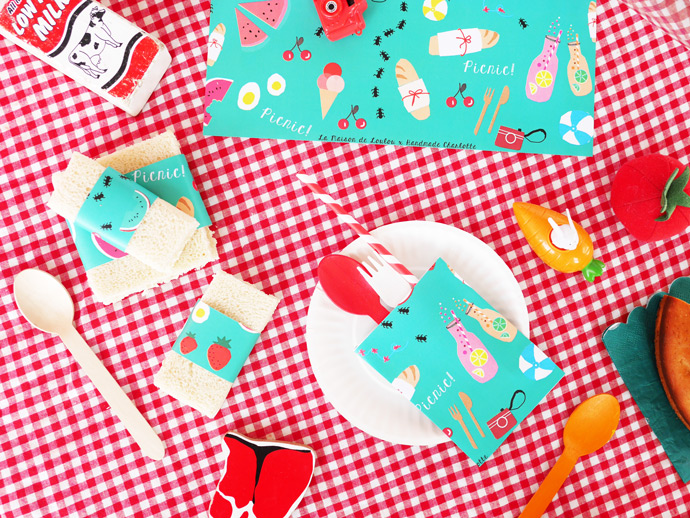 Printable Picnic Sets
Add a fun pop of color to your picnic with these ready to print sandwich wraps and cutlery pouches!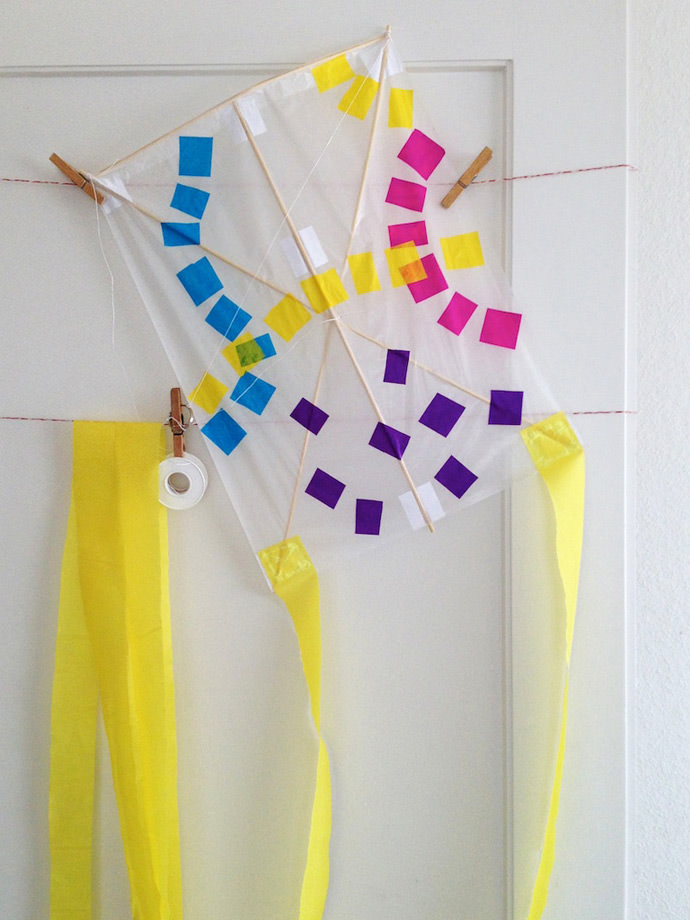 How to Make the World's Best Kite
There is something magical about the simple pleasure of guiding a kite as it travels across the sky. Make these DIY kites ahead of time and then put them to good use after you finishing eating your picnic lunch!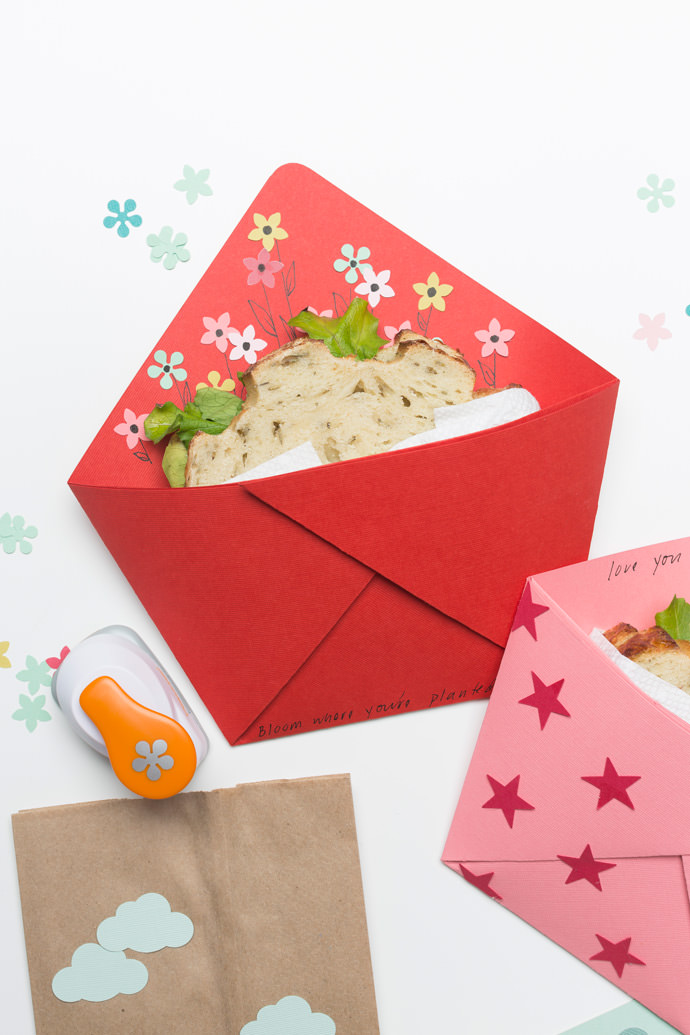 Fold an Origami Sandwich Pouch
This fun origami envelope is super fast and easy to make and is a great way to write little jokes, notes, and quotes onto the colorful sandwich wraps. Perfect!
Triple Berry Oat Crumb Bars
This simple recipe for triple berry crumb bars is a great way to take a classic summer crumble on the go. These oat crumb bars have a sturdy oat crust that makes them easy to transport out to your backyard picnic!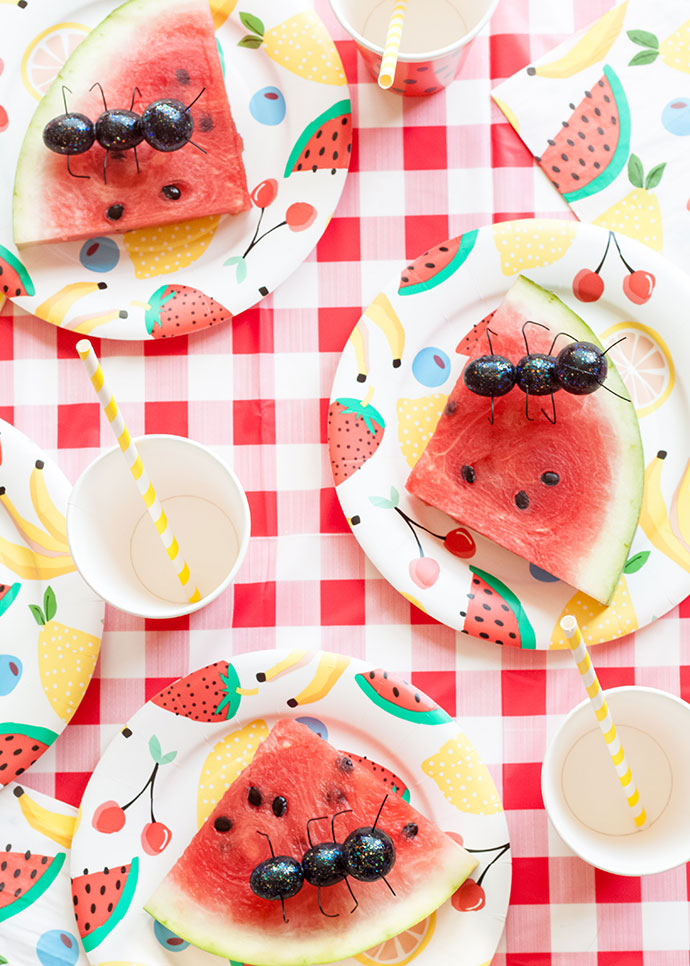 Ant Picnic Food Toppers
These playfully jumbo ants are perfect décor, cupcake or food toppers, or buddies to invite to your next picnic!